As Good as Gold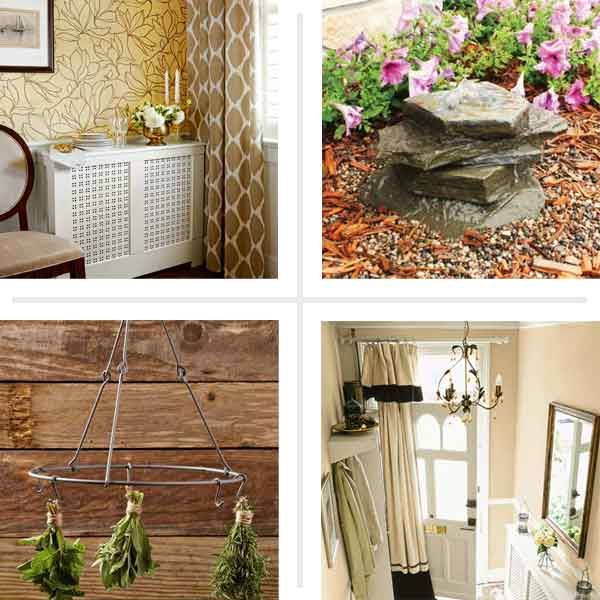 Simple upgrades can drastically improve the feel and function of your home. Read on for clever tips, projects, and products that offer a big payoff for a small investment in time and money.
1. Dressed-Up Door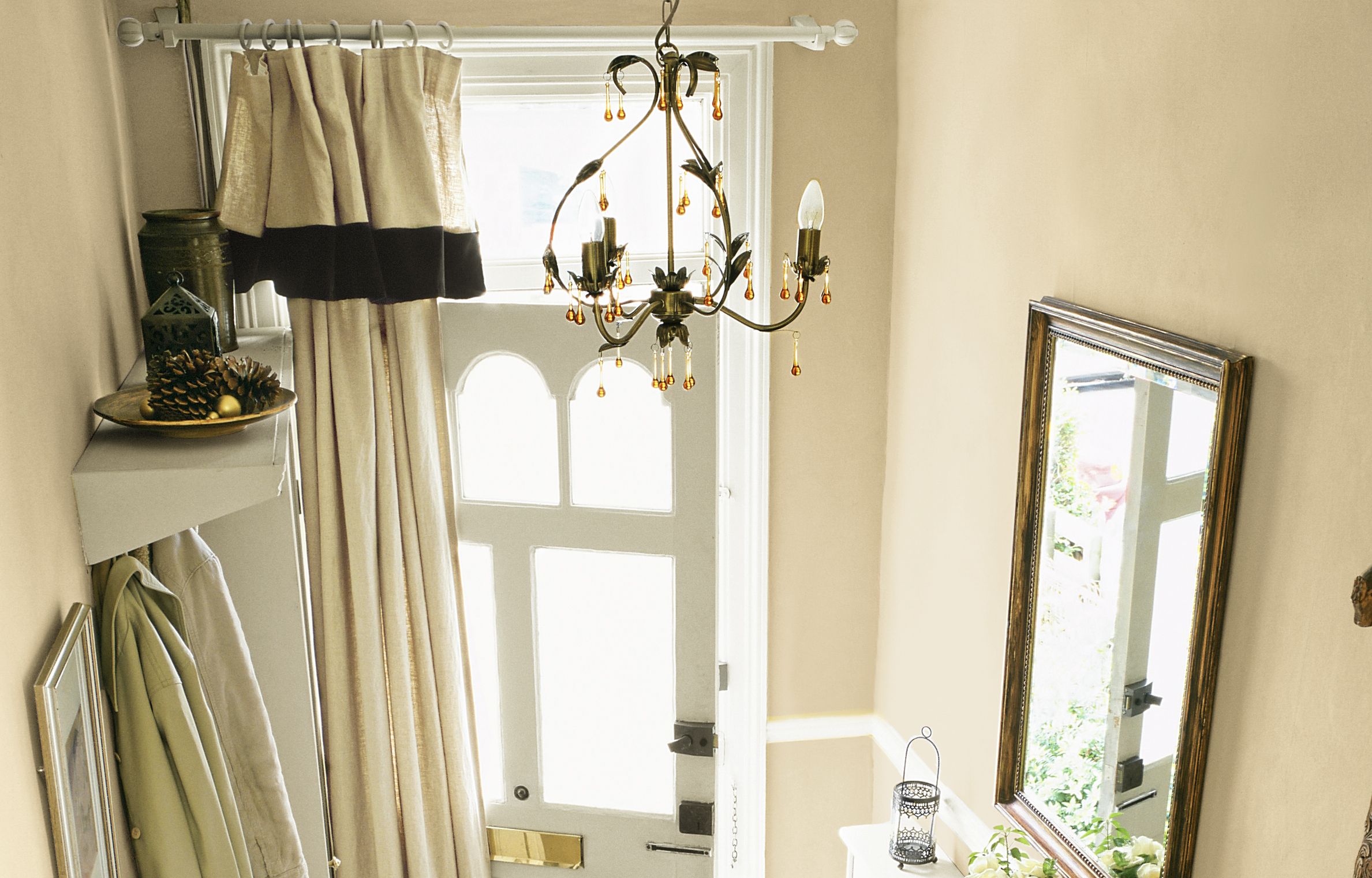 Block drafts and highlight the entry with a curtain on the inside of the front door.
Lush Decor's Mia Panel Pair in eggshell white with silver and black stripes, about $40, and Talon Valance in gray, about $20; wayfair.com
2. Surprisingly Luxe Lighting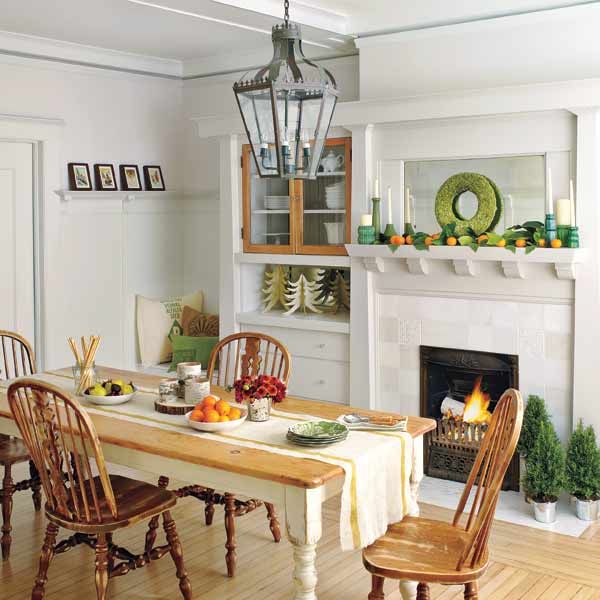 Wire up a rustic lantern over a dining table as a striking substitute for the typical chandelier.
Hampton Bay Oil Rubbed Bronze 1-Light, about $24; amazon.com
3. Cozy and Practical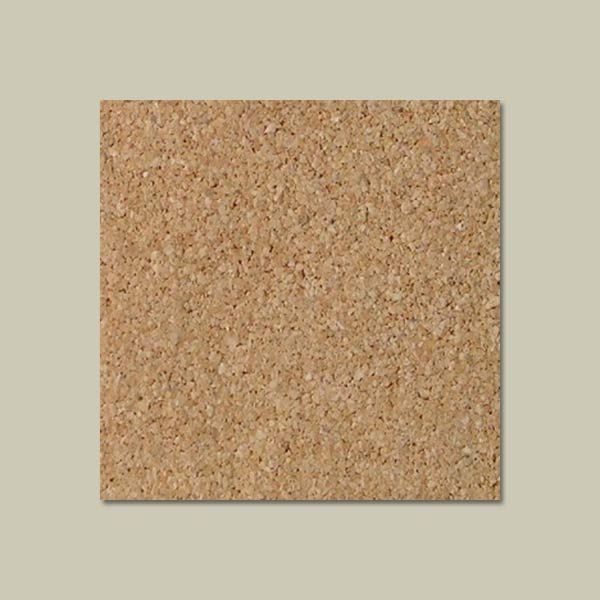 Cover a ceiling in cork for a cozy effect that also absorbs noise. Trim cork sheets to size. Spread adhesive on ceiling, position cork, and roll into place, securing corners with brad nails.
Natural Tan Composition Cork, about $3 per square foot, and Forbo adhesive, about $10 per quart; bangorcork.com
4. Noticeable House Numbers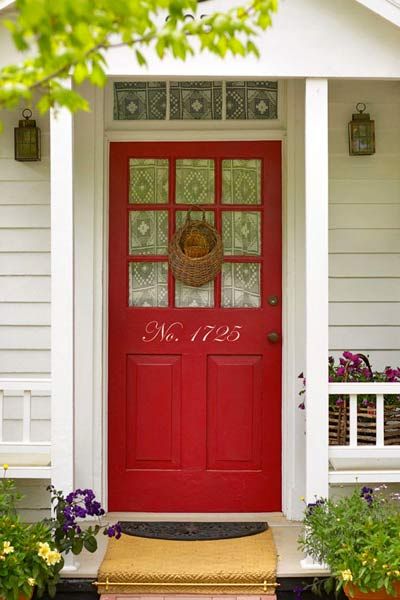 Adorn your door with house numbers in an oversize fancy font so that friends can find you easily. Stick-on vinyl decals in a range of fonts and colors make it simple.
Similar: From $25; Amazon.com
5. New Sliding View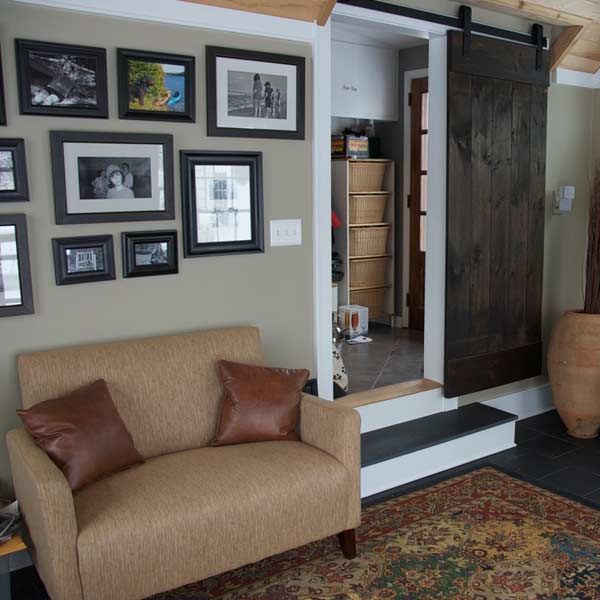 Rehang an existing door, or a new salvaged one, as a space-saving slider using barn-door hardware for a chic industrial look.
Barn-door install kit, about $95; hardwareworld.com
6. Put a Patio Container to Winter Work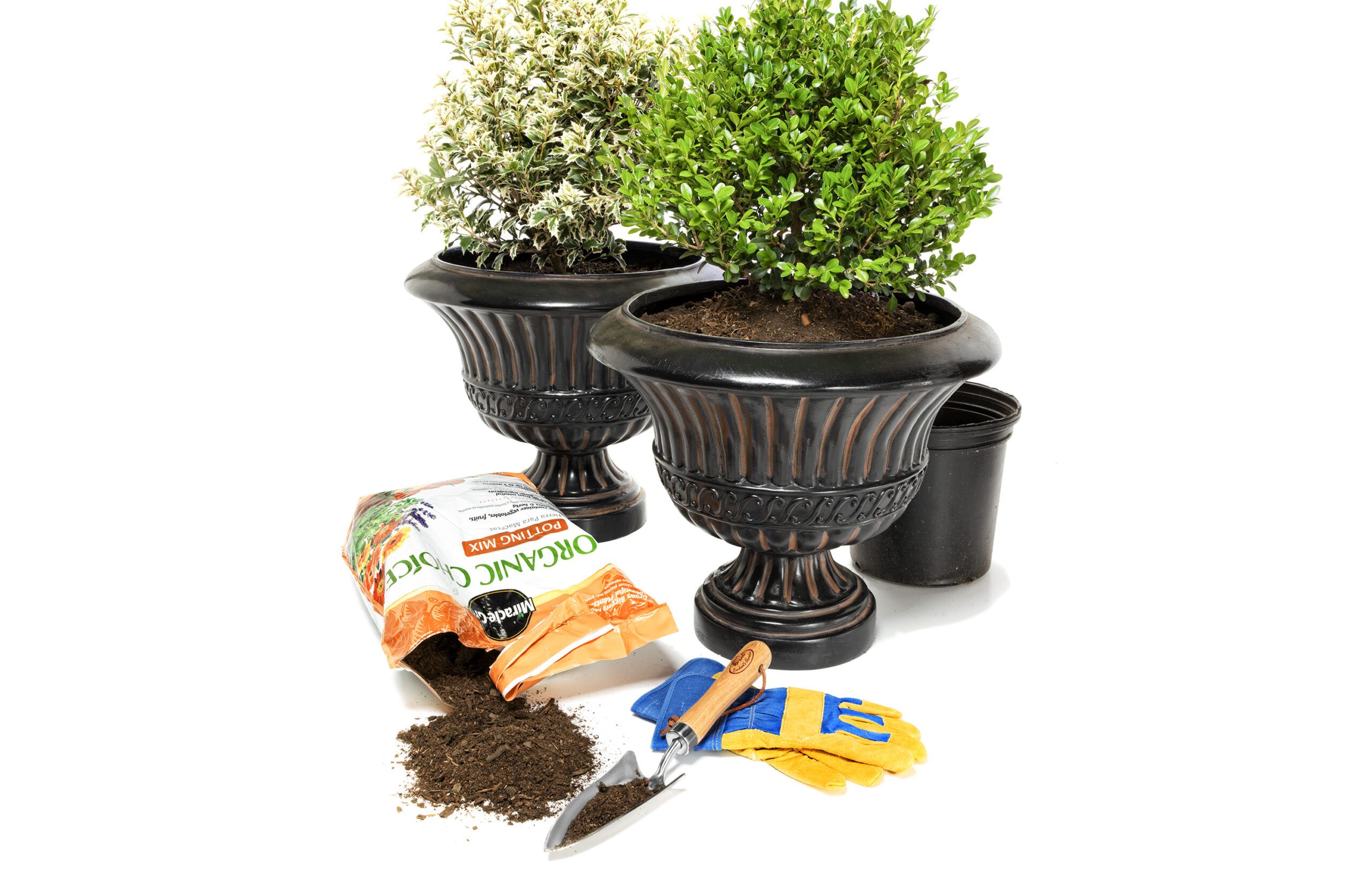 Replace tired annuals in patio containers with evergreens. Come spring, move them to the garden and refill pots with blooms.
Wee Willie boxwood and Honey Maid holly, about $15 to $30 each in 1 gallon tubs; at garden centers
7. Rich Bookcase Backing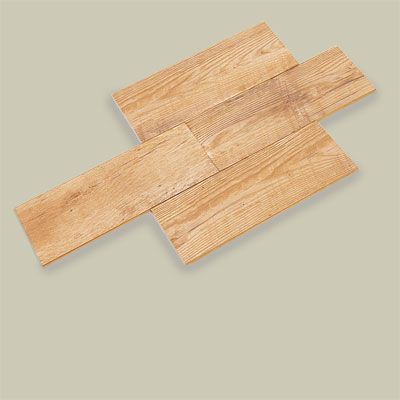 Line the back of a bookcase with extra floorboards. The rich wood tones show off decorative objects to advantage.
If you don't have leftovers, pick up a few boards at a reuse center for about about $1 per linear foot.
8. Gripping Update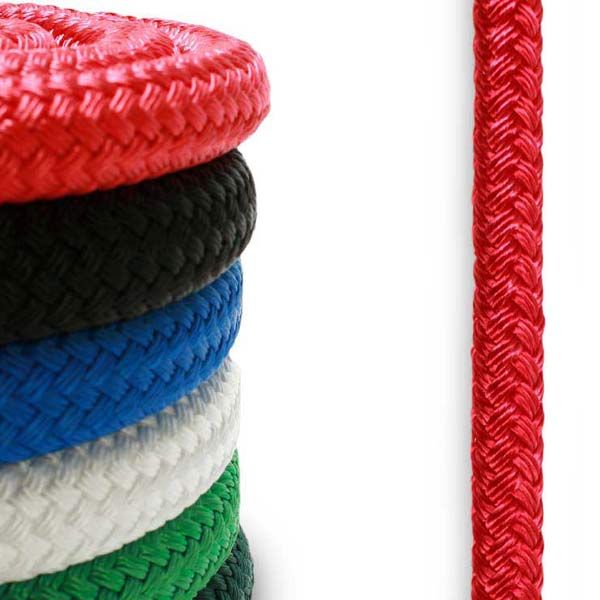 Wrap rope around a handrail for a textured nonslip surface. Start by running a few inches down the rail, then bind it under the loops, pulling tightly as you go. Nylon rope comes in a variety of colors, both vibrant and subdued.
Double-braid ¼-inch rope, about $35; amazon.com
9. Pretty Durable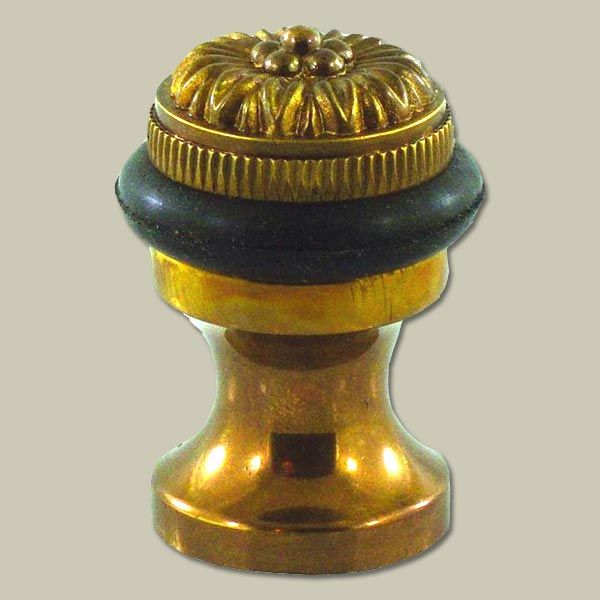 Add luxe hardware in an unexpected place. Prevent wall bumps with a brass doorstop that screws to the floor.
Decorative floral doorstop in one of six finishes, about $35; doorware.com
10. Color In The Lines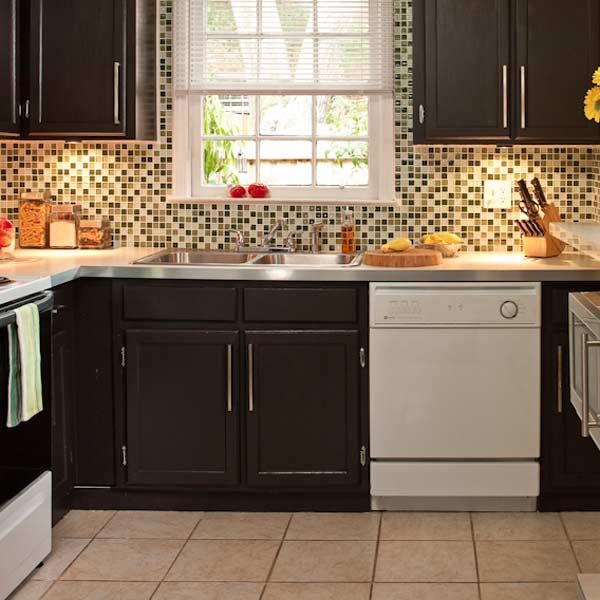 Liven up a blah tile floor with colored grout. Scraping out the old grout takes patience, so this update is best for larger tiles that have fewer lines to contend with.
Laticrete tinted grout, about $4 for a 2.25-pound container; lowes.com
11. Special Path Entrance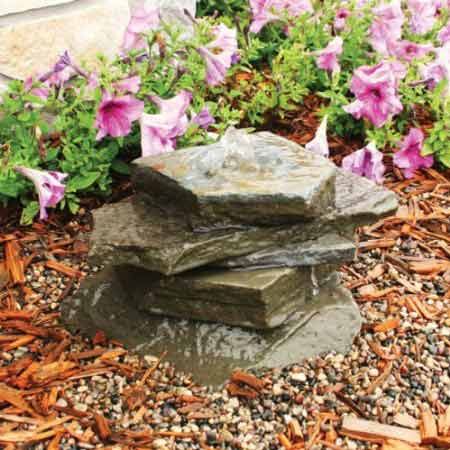 Create a threshold at the start of a gravel path by placing irregular bluestone slabs side by side.
Bluestone slabs, about $4 each; at stone yards
12. Hot Buffet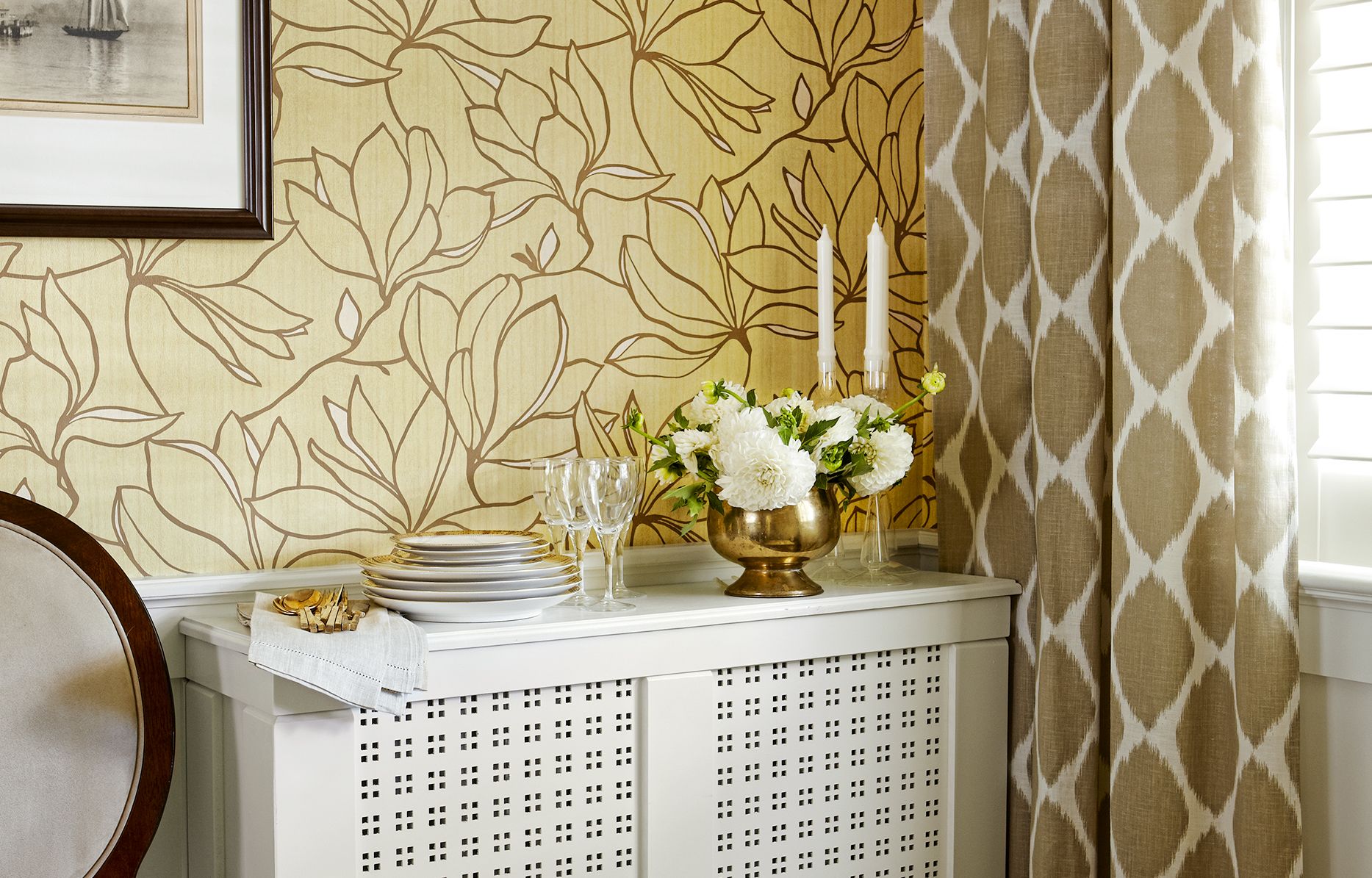 Enclose a dining room radiator to create a serving buffet. For a box like this, use a combination of 1x2s, 1x4s, and 1x8s for the frame. A 12-inch-wide shelf board forms the top, and painted pierced-metal panels in the center allow warmed air to pass through.
Get parts for about $75 at home centers.
13. Spring Prep Now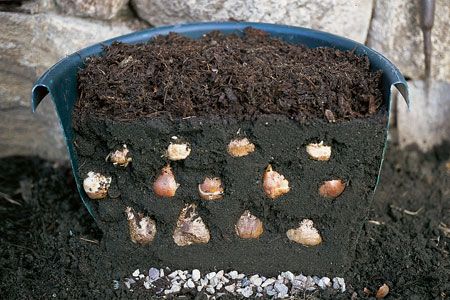 Layer spring bulbs in a frost-proof planter for staggered blooms when the weather warms. Larger bulbs, like daffodils, go in first, at 8 inches deep; then tulips, at 6 inches; and smaller bulbs, closer to the surface.
Cape Cod 14-by-14-inch planter, about $80; frontera.com. 35 mixed bulbs, about $10; bulbsdirect.com
14. Standout Garage Door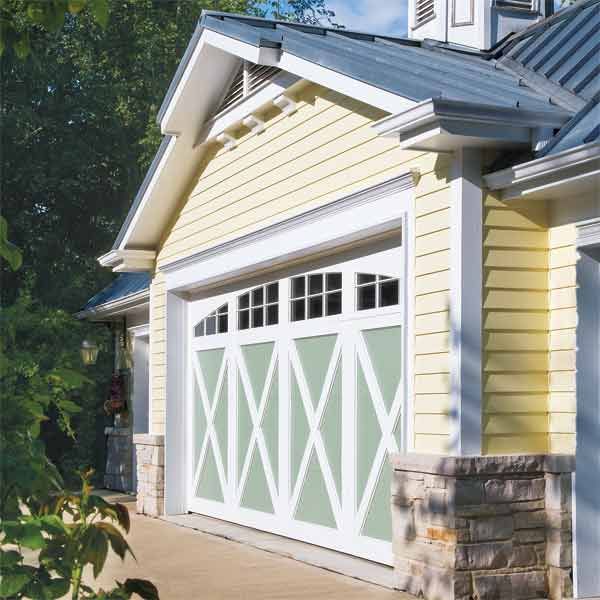 Refresh the garage door by painting it an accent color that ties in with your home's exterior.
Solo 100% Acrylic Interior/Exterior Latex works on wood, metal, or vinyl doors. About $55 per gallon; sherwin-williams.com
15. Freshen Your View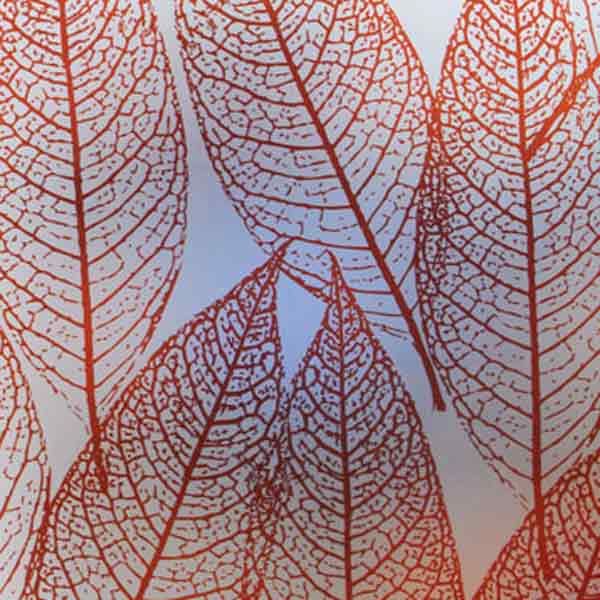 Obscure an unsightly view with decorative window film that's removable and repositionable.
We like the Dusted Leaf motif. About $5 per running foot; decorativefilm.com
16. DIY Bulletin Board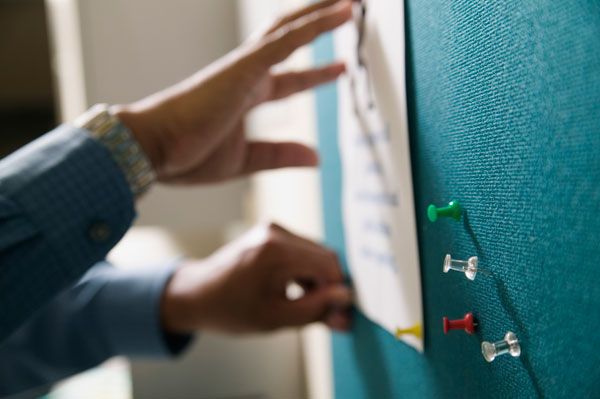 Create a custom bulletin board for a home office with Homasote, an eco-friendly fiber composite used for soundproofing. It takes paint great or you can cover it with fabric.
4-by-8-foot sheet, about $20; at lumberyards
17. Faux Industrial Table Finish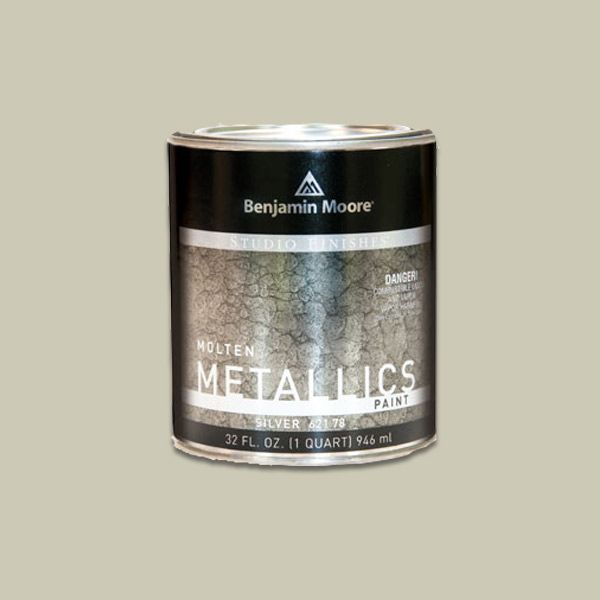 Give a table a hammered-metal finish with specialty paint. In copper, bronze, and four other faux metal looks, it adds sparkle to your home-furnishings scheme.
Molten Metallics, about $25 per quart; benjaminmoore.com
18. Perked-Up Tiles
Add color and texture to a white tile backsplash with peel-and-stick decals. The Delft design with raised blue-and-white flowers mimics the look of hand-painted Dutch squares.
TileStix decals, pack of four, about $12; berlinwallpaper.com
19. Frames: Not Just for Art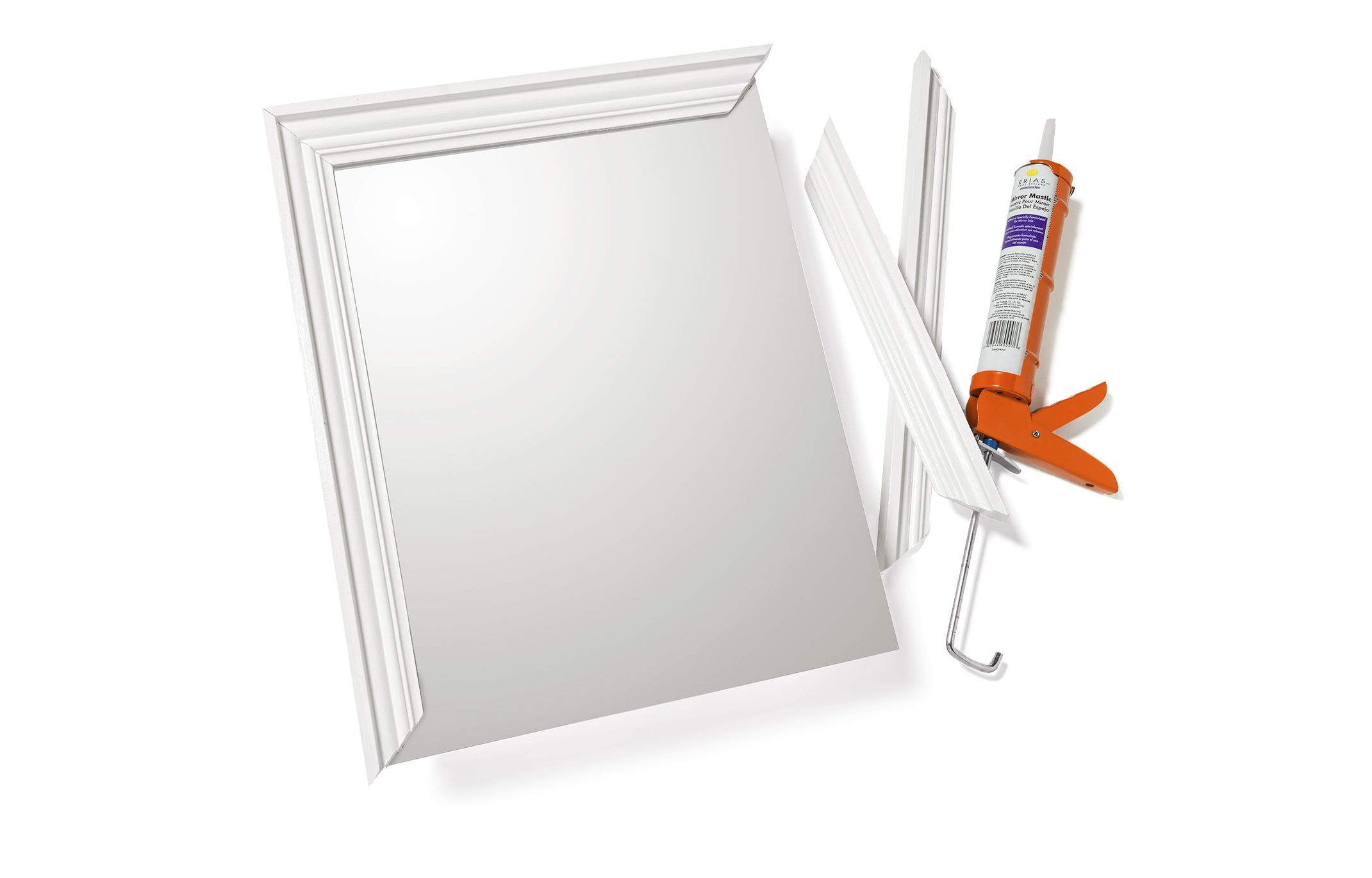 Frame a new no-frills medicine chest with crown molding for a custom-look cabinet. A frame can also hide chipped mirror edges on an old chest. Cut four lengths of crown to size, mitering the corners, and adhere to the glass with mirror mastic.
Zenith 16-inch-wide Recessed Medicine Cabinet, about $65 at Amazon, and Style Selections Low-VOC Mirror Mastic, about $9; lowes.com. Solid crown, less than about $1 per linear foot; at lumberyards
20. World Traveler Walls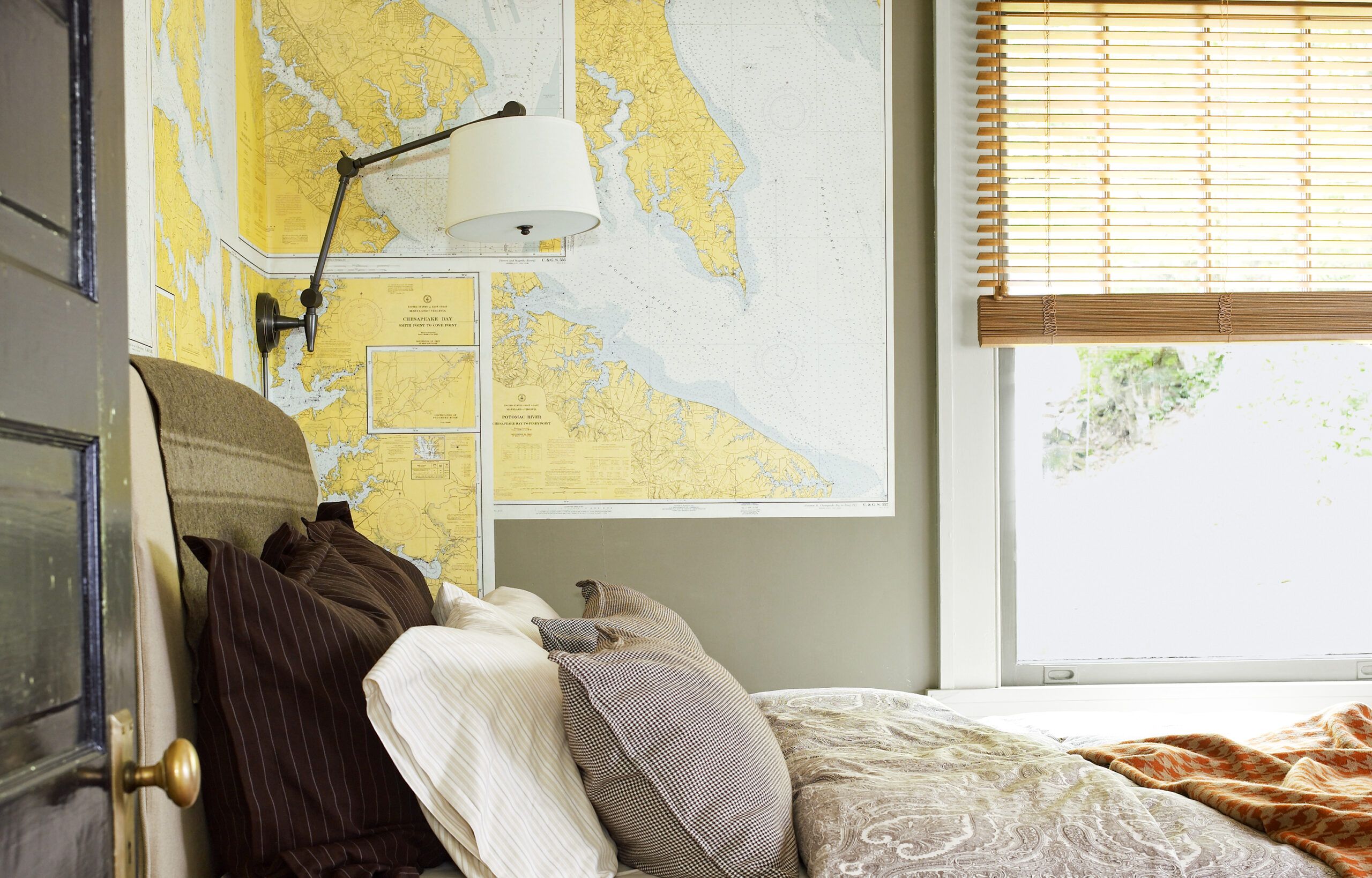 Reuse maps from your travels as wall art. Apply wallpaper paste to the backs with a china-bristle brush, position on the wall, and smooth the surface to remove air bubbles. When dry, apply a sealer.
Roman Pro 880 Ultra Clear Adhesive, about $15 per gallon, amazon.com, and Aqua Zar water-based polyurethane, about $20 per quart; amazon.com
21. Swinging Tool Storage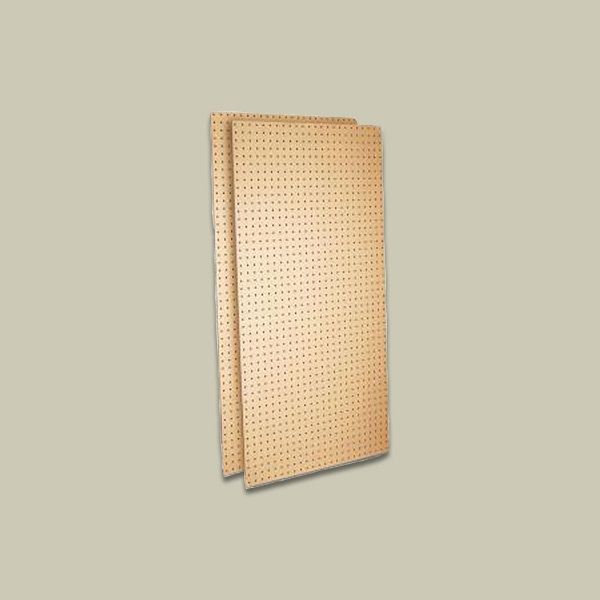 Organize tools on a two-sided hinged holder that swings out from your workshop wall like a cabinet door. Build a simple 1×3 frame, and sheathe the front and back with pegboard. Fasten one side of a pair of door hinges to the front of the pegboard holder and the other to the wall. Use long wood screws for the wall-mount side and anchor firmly into a stud.
About $30 for all materials; at home centers
22. Wainscot Made for Display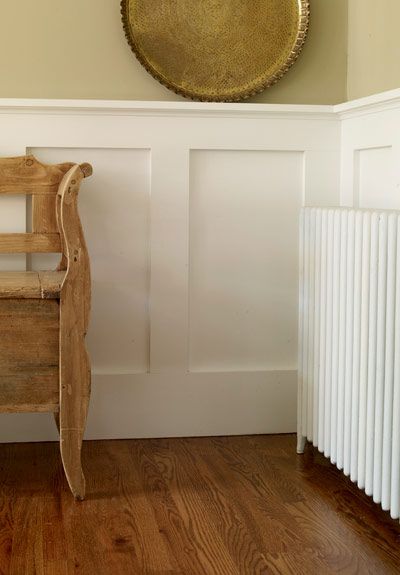 Beef up a wainscot cap so that it doubles as a display shelf. Swap your existing cap for 1×3 trim edged with nose-and-cove molding. The resulting ledge is deep enough for propping family photos.
Preprimed MDF 1×3, about $4 for 8 feet, and nose and cove, about $2 per linear foot; at lumberyards
23. Luxe Tile Coverup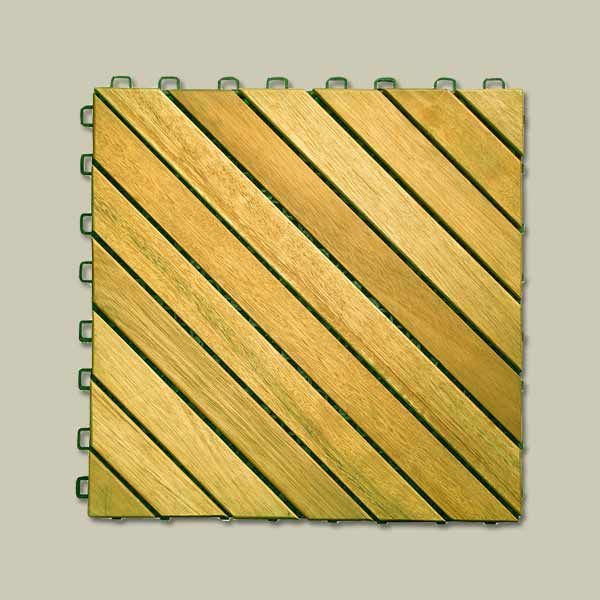 Cover a shower-stall floor with click-together patio squares for a spa-like look that will also disguise worn tile.
Premium Plantation Teak Tiles, 11 by 11 inches, about $77 at Amazon
24. Put Pretty Fabric on Display
Make a patterned wall panel by stretching extra upholstery fabric over a wood canvas frame for artists.
Masterpiece B2 Stretcher Kit with Braces, 24 by 48 inches, about $65; dickblick.com
25. Potting Bench Built Tough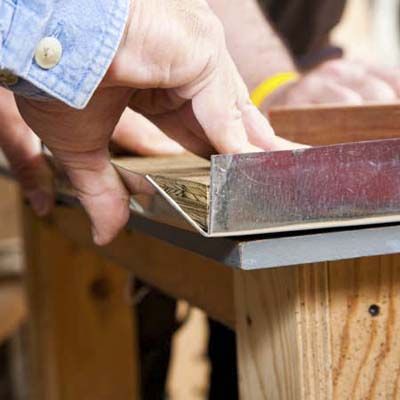 Improvise a potting bench for the shed or garage by wrapping a sheet of rust-resistant aluminum around the top of a table. Use a rubber mallet to fold the metal around the edges, and fasten from below with nails.
4-by-8-foot aluminum sheet, about $35; stainlesssupply.com
26. Serving Up Storage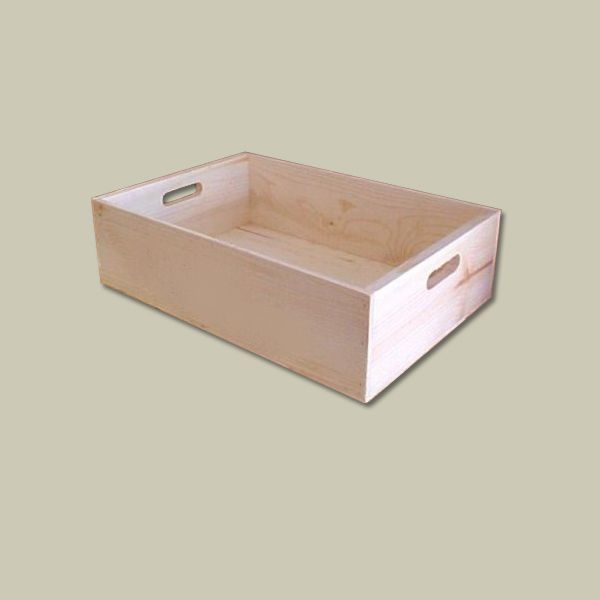 Add mudroom storage with crates that are yours for the asking at wine shops. Screw the bottoms to the wall so the open top faces out. Use the resulting cubbies to stash gloves and scarves.
Buy an Old Fashioned Wooden Wine Box. About $20; amazon.com
27. Natural Stop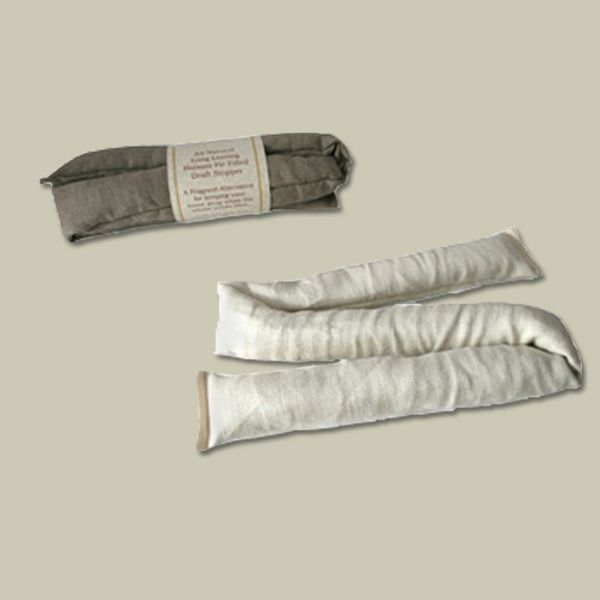 Keep cold air from sneaking under the door with a draft stopper. Try a rugged hemp-fabric tube filled with fragrant fir needles.
Balsam Draft Stopper, about $20; bonafidegreengoods.com
28. Keep It Dry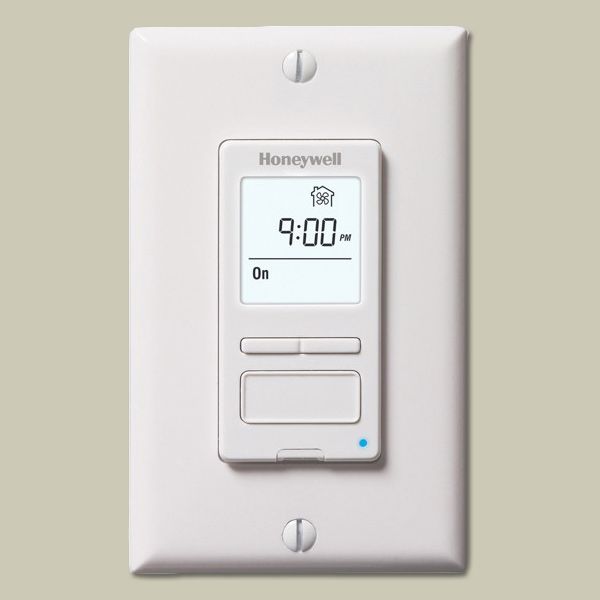 Put the bath fan on a timer to exhaust moist air from your morning shower long after you've gone to work, keeping mildew at bay.
Honeywell Digital Bath Fan Control, about $65; amazon.com
29. Easy Headboard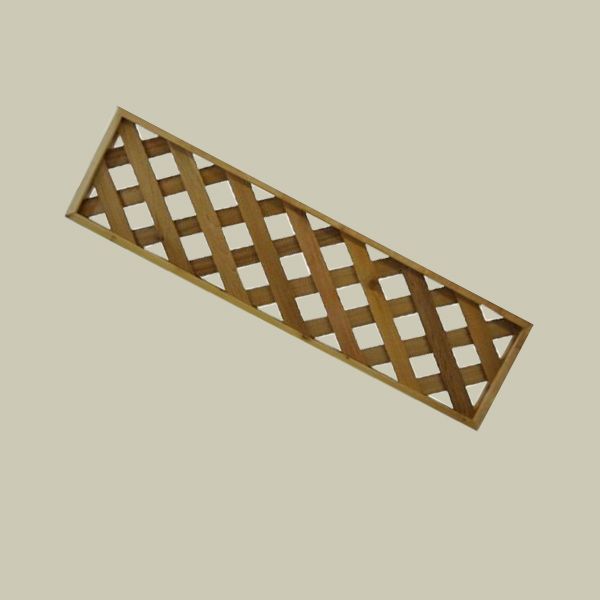 Build a headboard out of wood lattice framed with lattice-cap trim. Paint it, or back it with colorful fabric pulled tight and stapled to the frame.
Spruce 4×8 lattice, about $15, and lattice cap, about $7 for 8 feet
30. Sliding Space Savers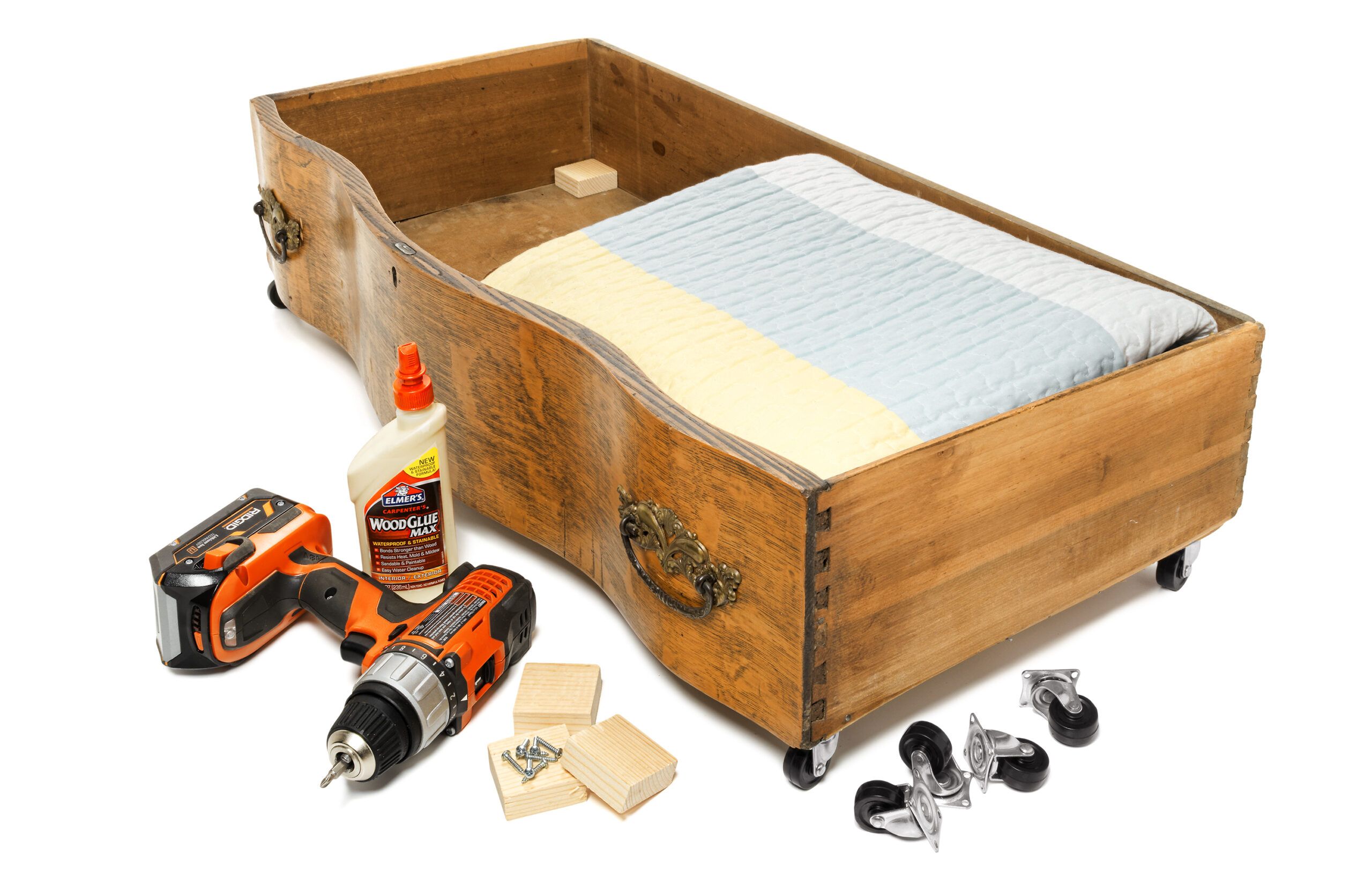 Recycle old dresser drawers as rolling under-bed storage boxes. Glue scrap wood blocks to the inside corners, and secure small casters from below with screws. Score drawers on big-item trash day.
1½-inch casters, about $8 for four; homedepot.com
31. Pet-Splash Proofing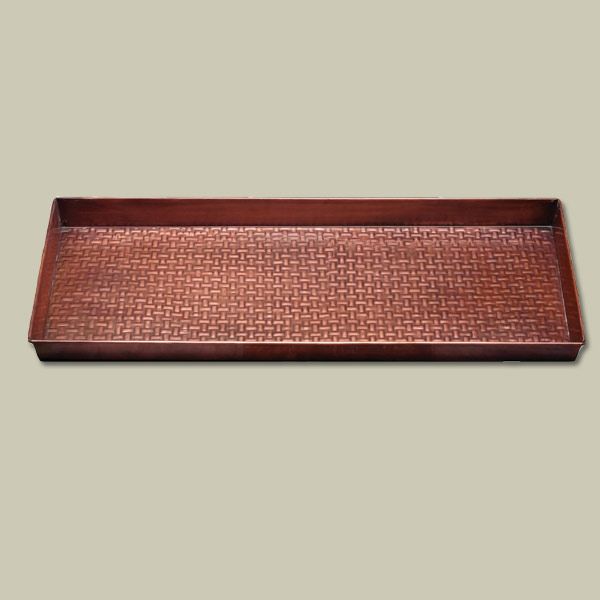 Corral pet food bowls in a sleek metal boot tray to protect the floor from splashes and keep kibble contained.
Extra Weave USA antiqued-copper-finish boot tray, about $50; amazon.com
32. Smarter Firewood Storage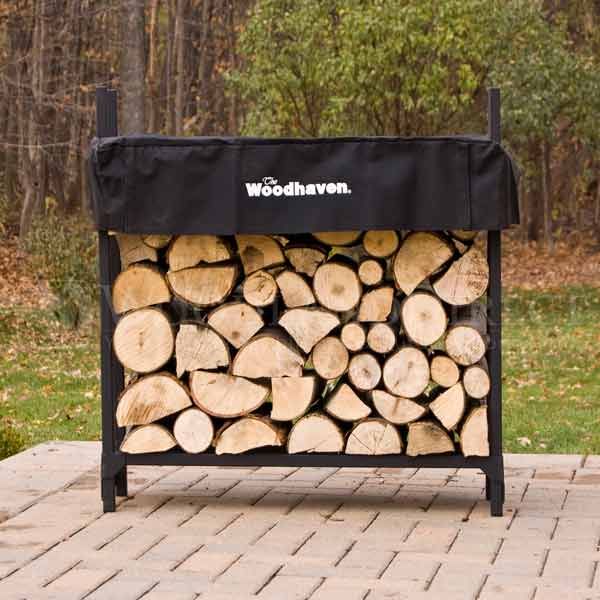 Keep firewood dry on a steel rack with a clever cover that moves down as the stack gets smaller. Grab logs without having to remove and replace the cover each time.
3-foot Woodhaven Firewood Rack with cover, about $114 at amazon.com
33. Makeshift Kitchen Bar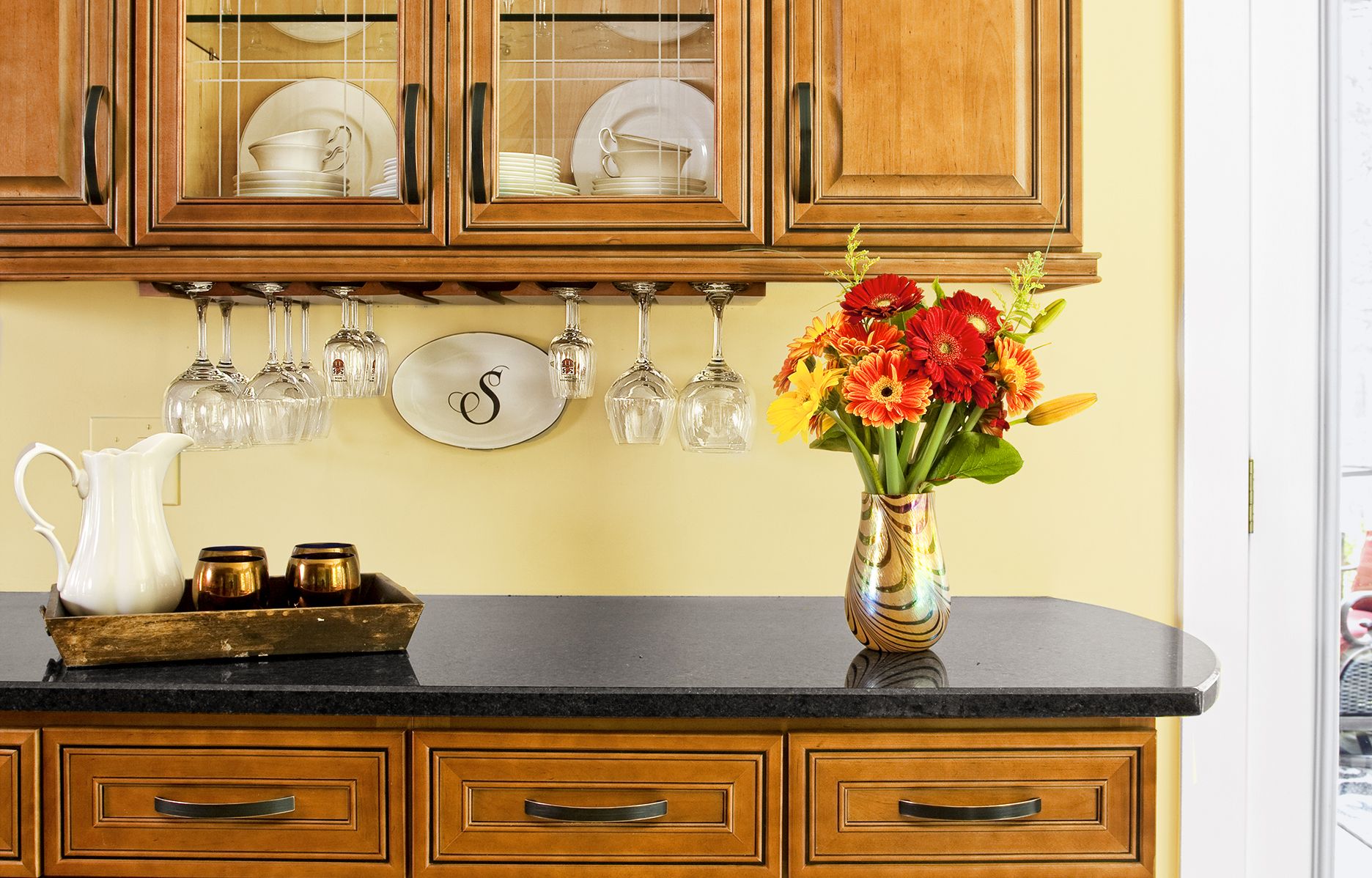 Devise a kitchen bar by swapping wood panels in two upper cabinets for glass. Then add an undercabinet stemware holder.
Glass, starting at about $10 per square foot; bendheimcabinetglass.com. J.K. Adams Stemware Rack, about $72; amazon.com
34. Fireside Gathering Space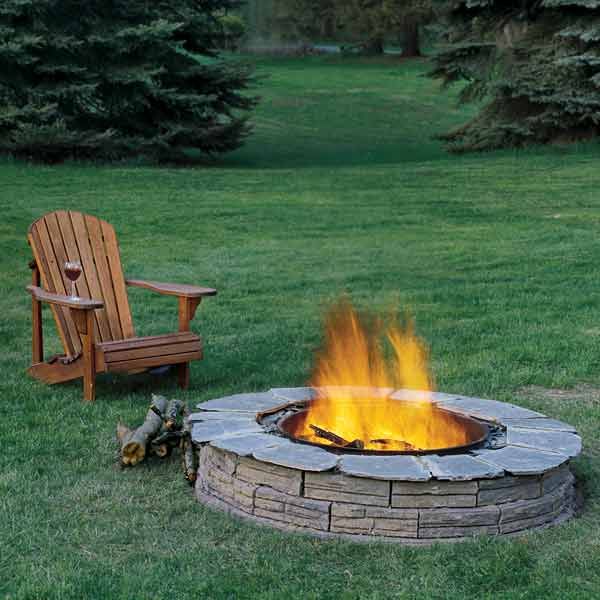 Make a fire pit to turn your backyard into usable entertaining space in chilly weather. Rather than a store-bought bowl, use a steel rim from a truck or tractor tire. Lay it flat on a dirt or gravel surface, ring with stones to hold in place, and build the fire inside.
Find used rims for about $20 at junkyards and auto-body shops.
35. Nicer Napkins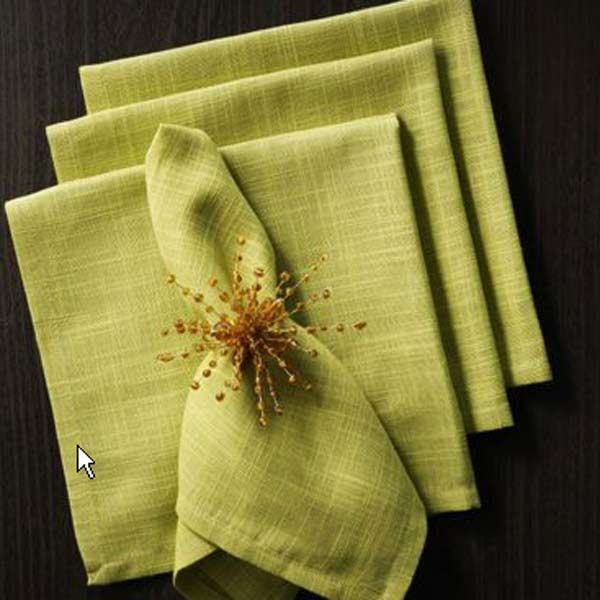 Invest in cloth napkins to prevent paper waste and add a gracious note to the dinner table.
Home Trends Woven Dinner Napkins, in five colors, about $8 for four; walmart.com
36: Preserved Seasonal Flavors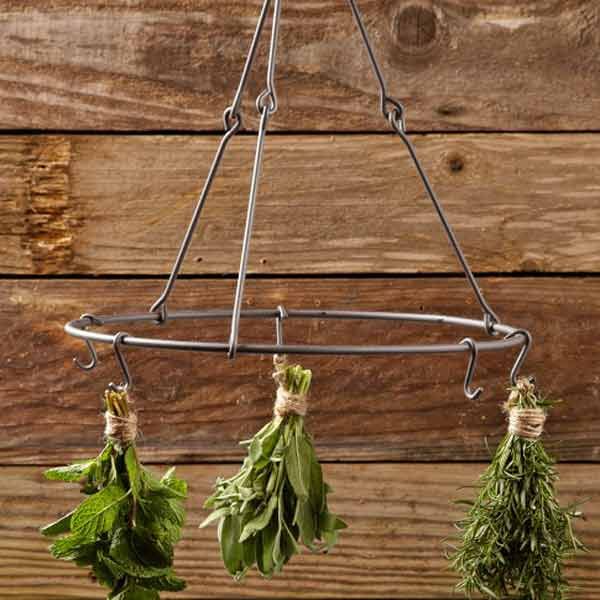 Preserve the last of the season's fresh herbs on an attractive drying rack that hangs from the kitchen ceiling, and you'll be ready for soups and stews all winter long.
Herb Drying Rack, about $20; williams-sonoma.com
37. Reflect Good Light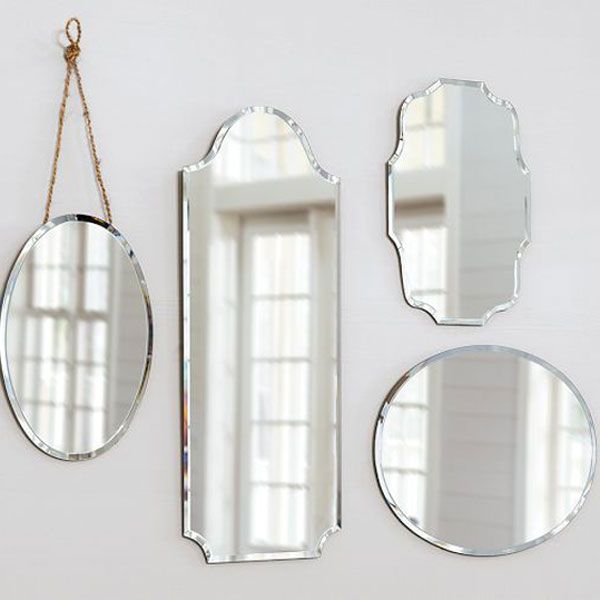 Hang a mirror opposite a window to boost natural, reflected light in a room. The Victorians used this trick when dim gas-fueled fixtures and candles were the only supplementary lights.
Frameless mirrors, available in multiple sizes at Amazon
38. Play With Your Food Storage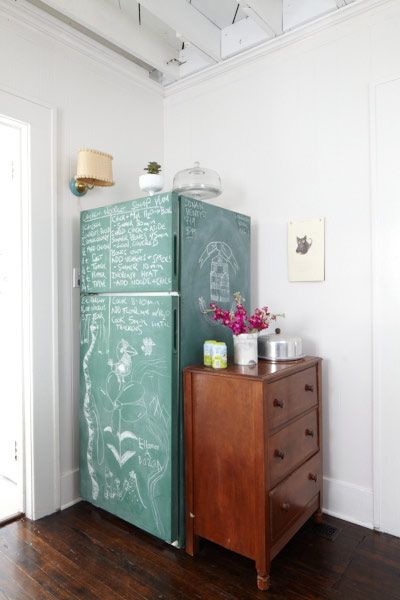 Turn an old fridge into a canvas for recipes, reminders, and doodles by brushing the doors and side panels with chalkboard paint.
Rust-Oleum Specialty Chalk Board paint in green finish, about $15 per quart; amazon.com
39. Buffer Cabinet Doors and Drawers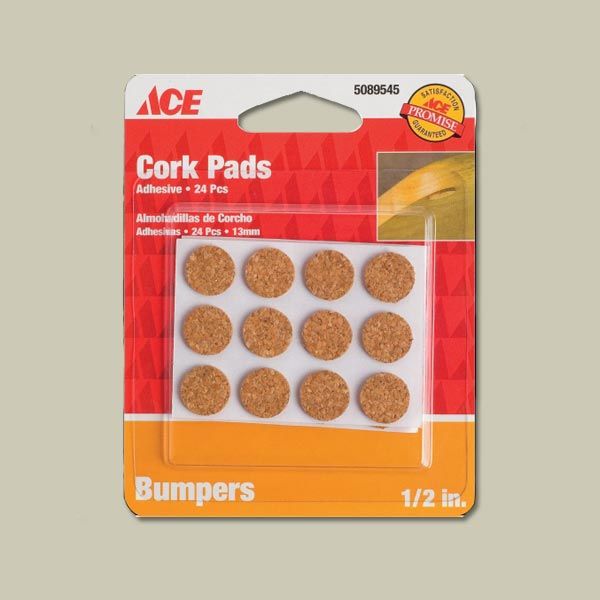 Put adhesive-backed cork bumpers inside kitchen cabinet doors and drawers to keep them from slamming and potentially chipping the woodwork.
Pack of 24 half-inch cork pads, about $4; acehardware.com
40. Hooks Worth Hanging Around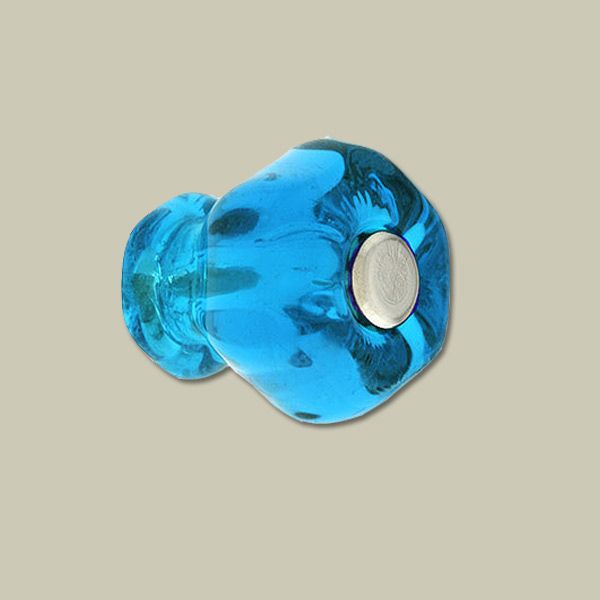 Mount hexagonal glass knobs, normally used on cabinets and drawers, on the wall as hooks for pot holders and loop-handle kitchen utensils.
About $3 each; hoah.biz
41. Colorful Light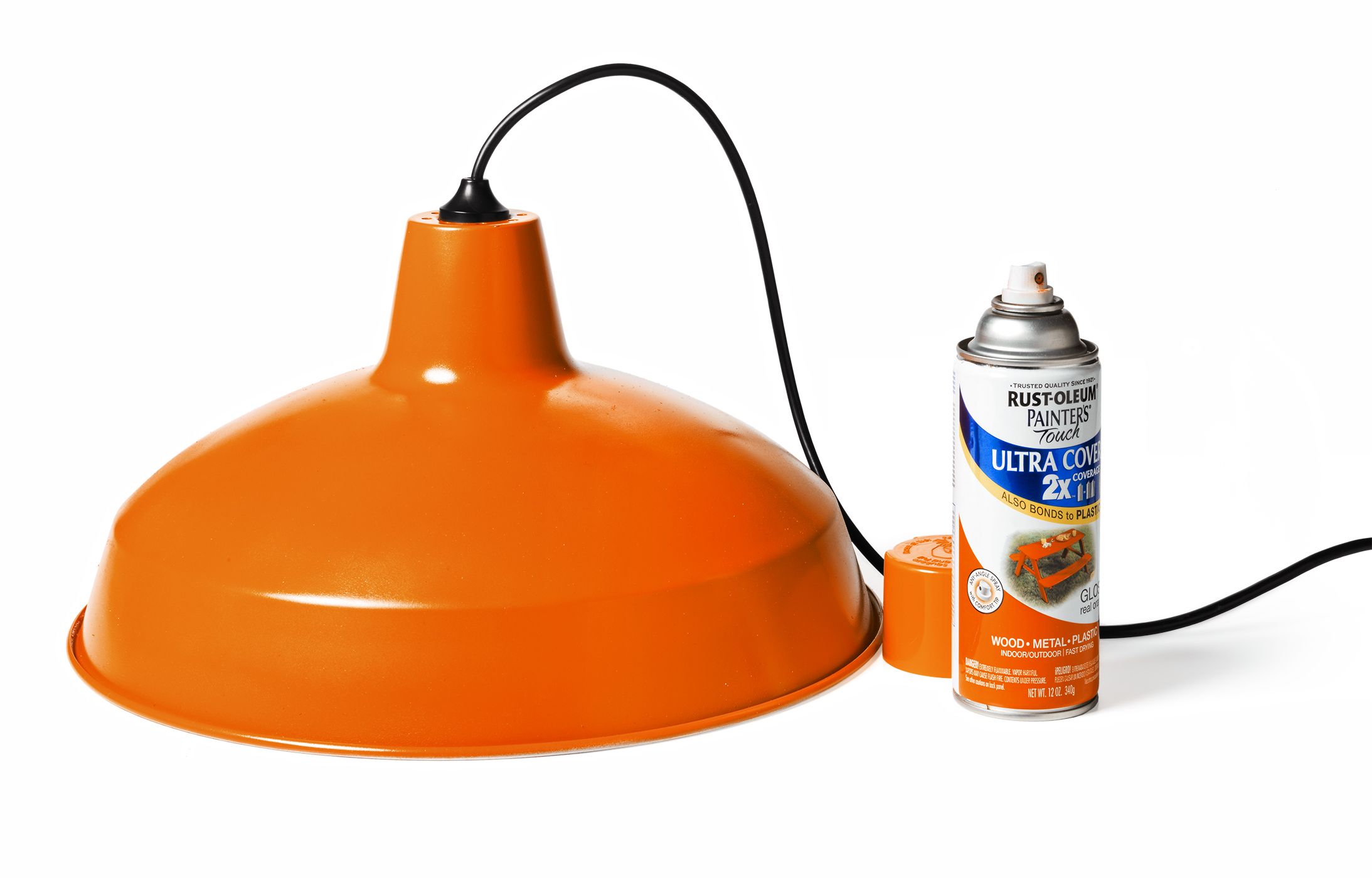 Customize a stock steel industrial-style pendant with spray paint for colorful and functional task lighting above a kitchen island or a kid's homework station.
Hampton Bay Warehouse Pendant, about $30; homedepot.com. Rust-Oleum Painter's Touch Gloss Spray Paint in Real Orange, about $10
42. Trinket-Filled Fireplace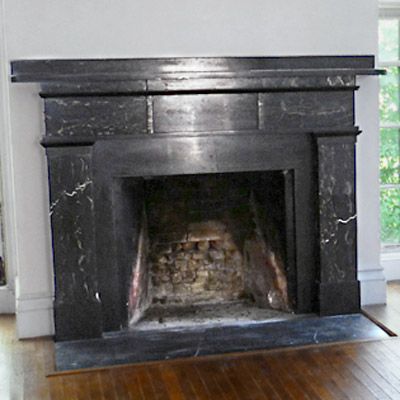 Line the firebox in a nonworking hearth with plywood, and add shelves cut from the same wood to turn a former black hole into storage space for books and knickknacks.
4-by-8-foot sheet of ½-inch birch plywood, about $45; homedepot.com
43. Peek-a-Bookkeeping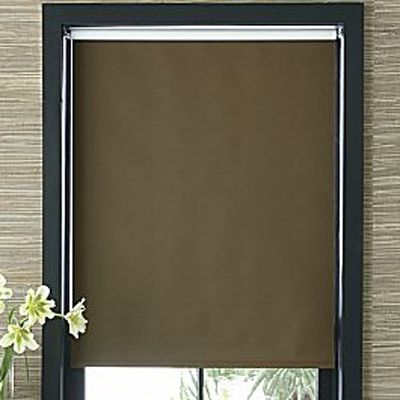 Conceal home-office supplies stashed in a bookcase or a shelving unit by hanging a roller shade from the top.
Try the Savannah Cut-to-Width Unfringed Thermal Roller Shade, which comes in three colors and five lengths, from about $35; jcpenney.com
44. Tub-Sweeping Curtains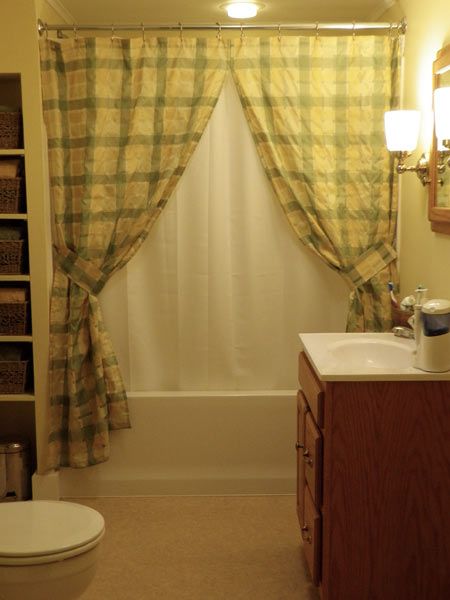 Add a luxe look to a built-in bathtub by hanging two curtains as if you were framing a window. Overlap the curtains where they meet in the middle, to create a watertight barrier. Choose quick-dry fabric curtains that need no liner, resist mold and mildew, and won't off-gas like plastic.
Hotel Seneca shower curtains, about $60 for two; bedbathandbeyond.com
45. Tasty Kitchen Prints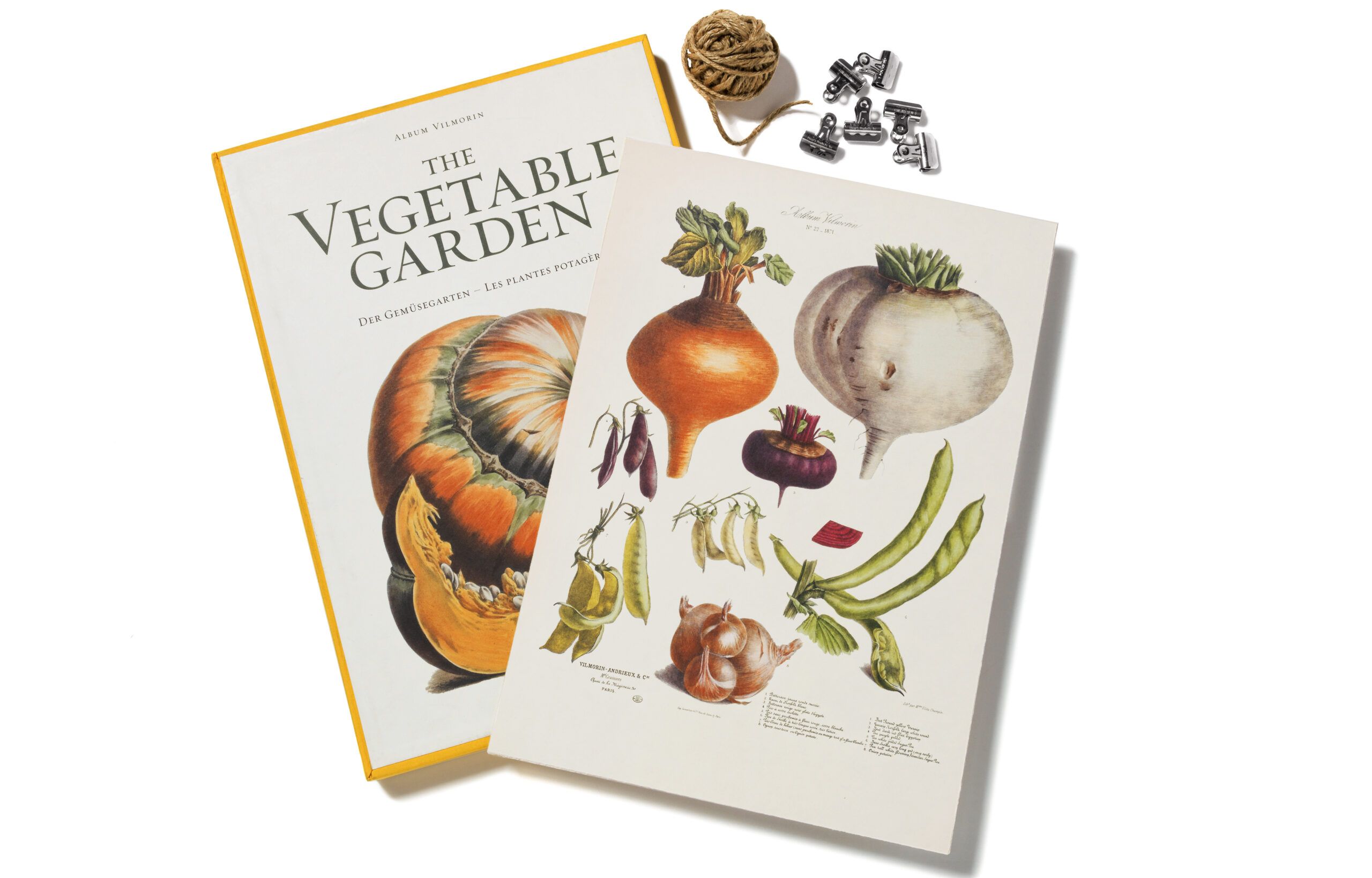 Create a gallery wall of vegetable prints in the kitchen for culinary inspiration. Hung from twine with metal clips, they can be changed with the seasons.
The Vegetable Garden (Taschen), a boxed set of 46 prints, about $70; amazon.com. Sparco bulldog clips, about $4 for 36; shoplet.com.
46. Bumped Out Couch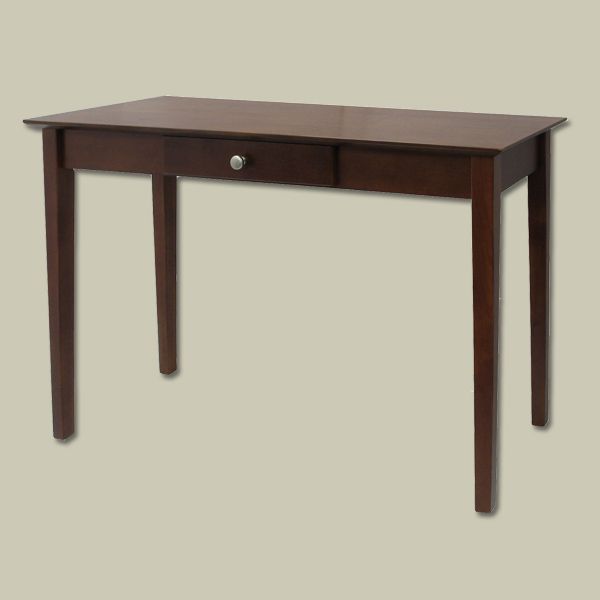 Add a sense of spaciousness in the den and gain surface area for reading lamps by tucking a console behind the sofa so that the seat floats away from the wall.
Winsome Wood Shaker-style table, about $80; amazon.com
47. See What You Need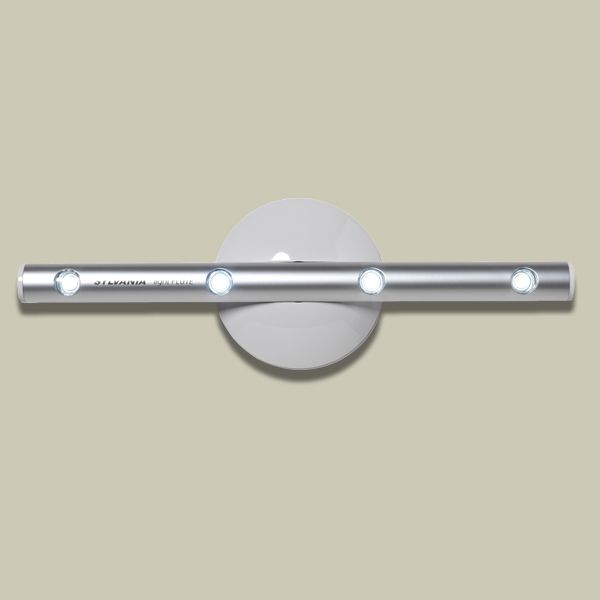 Illuminate the contents of a drawer with a cool-burning, battery-powered LED light that sticks to the inside of the drawer front.
The Sylvania Light Flute also pops out of its base to double as a portable flashlight. About $15; amazon.com
48. Private Kitchen Island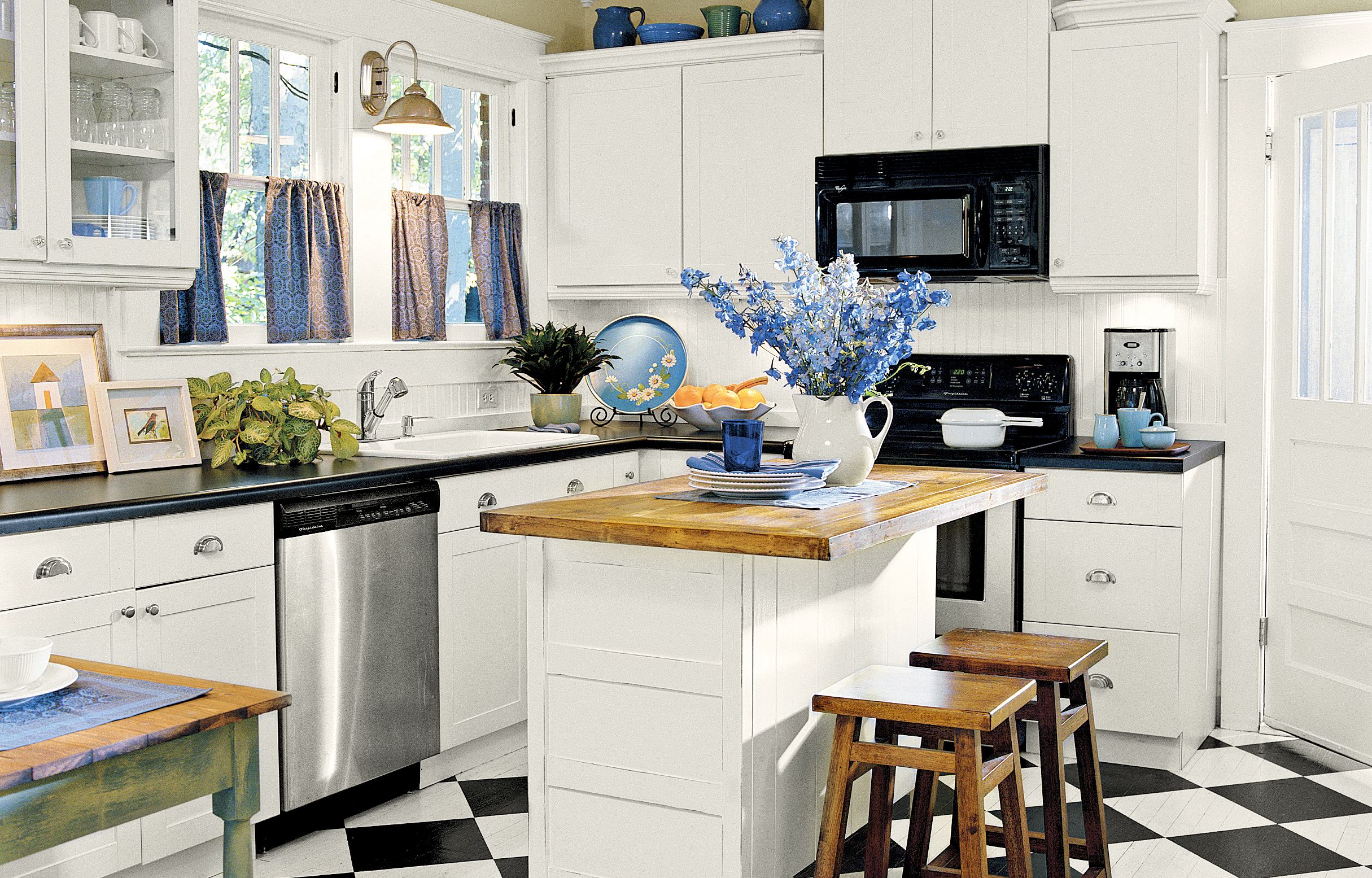 Create a kitchen island by fitting an old dresser or Hoosier cabinet base with a butcher-block top. Leave a 12-inch overhang on one side to create a breakfast bar.
33-by-36-inch maple butcher block, about $90; perfectplank.com
49. Bath Shut Out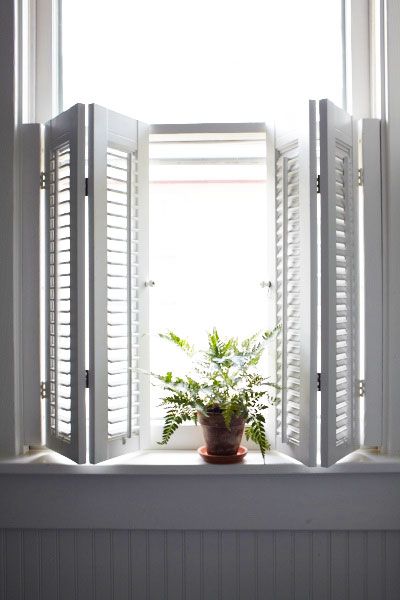 Create privacy in a bath with faux-wood window shutters. They're mold- and mildew-resistant, won't warp, and never need painting.
Allen + Roth Faux Wood Interior Shutter, about $35; lowes.com
50. Stenciled Wallpaper Effect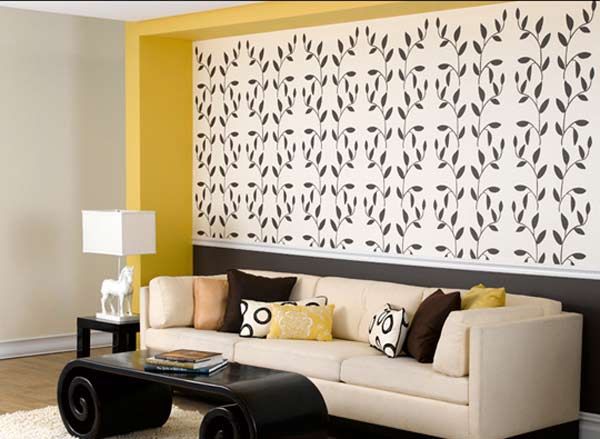 Get the look of pricey wallpaper with a Wall Tattoo, an easy-to-paint stencil that covers a large area, minimizing the effort and time it takes to do a wall.
Stencils in five patterns, about $45 each; benjaminmoore.com