Top Christmas Tree Picks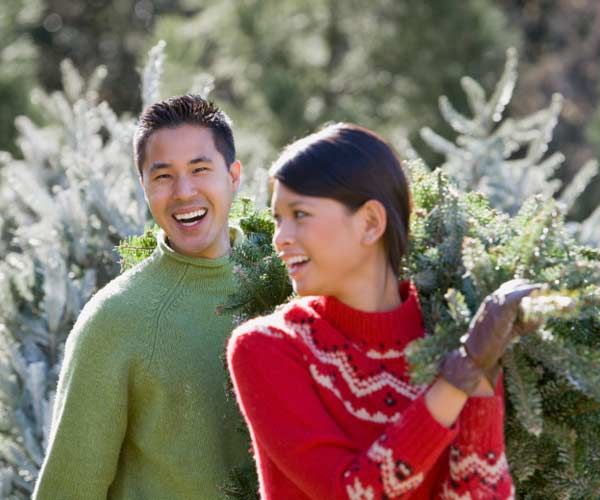 You couldn't pick a better year to buy a real Christmas tree—experts say you'll see a wider variety of species and sizes. But which type is right for you? Read on for the five names to remember.
Blue Spruce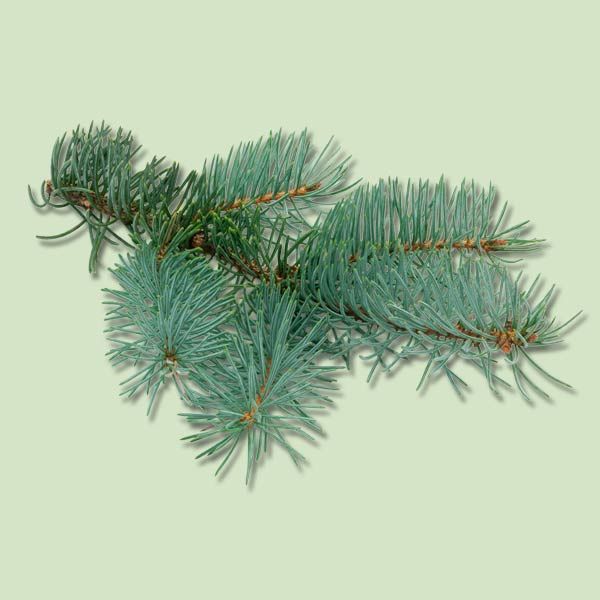 Shape: Perfectly symmetrical, this tree looks full with few gaps.
Needles: Short blue needles are 1 inch to 1½ inches long with an extremely sharp point at the end.
Scent: Mild aroma, but if you crush the needles, they produce a resiny smell.
Trimmings: Holds most ornaments; prickly needles make inner-limb decorating a challenge.
White Pine
Shape: Elegantly conical; needles are grouped in clusters, so you'll see more trunk.
Needles: Long, flexible needles (2½ to 5 inches long) are gentle enough for delicate skin.
Scent: Minimal fragrance makes it a good choice for sensitive noses.
Trimmings: More of a tinsel-and-lights tree; soft needles can cause ornaments to slip.
Scotch Pine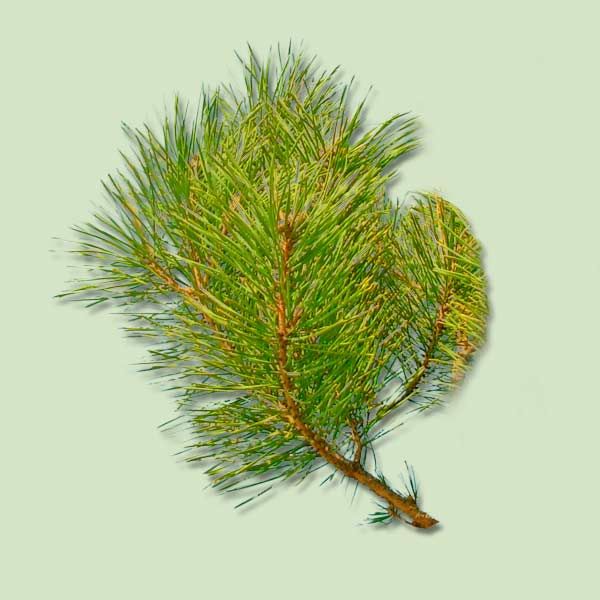 Shape: The most popular tree in the U.S., this pine is symmetrical and dense-looking, thanks to full branches.
Needles: Bright green needles grow up to 3 inches long; resists shedding, even if you forget to water it.
Scent: It has a lasting, pleasant piney aroma.
Trimmings: The branches are sturdy, so bring on the heavy decorations.
Balsam Fir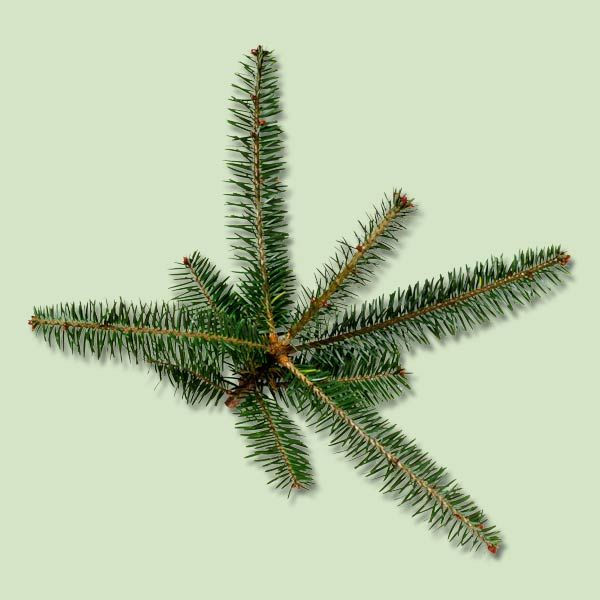 Shape: A thin, spire-like top (perfect for a star or an angel) sets this pyramid-shaped tree apart.
Needles: Short, long-lasting dark green needles are ¾ inch to 1½ inches long and tend to be flat or blunt at the tip.
Scent: Its strong evergreen scent can easily fill a room.
Trimmings: Dense limbs can hold weighty ornaments and larger globe or C-bulb lights.
Fraser Fir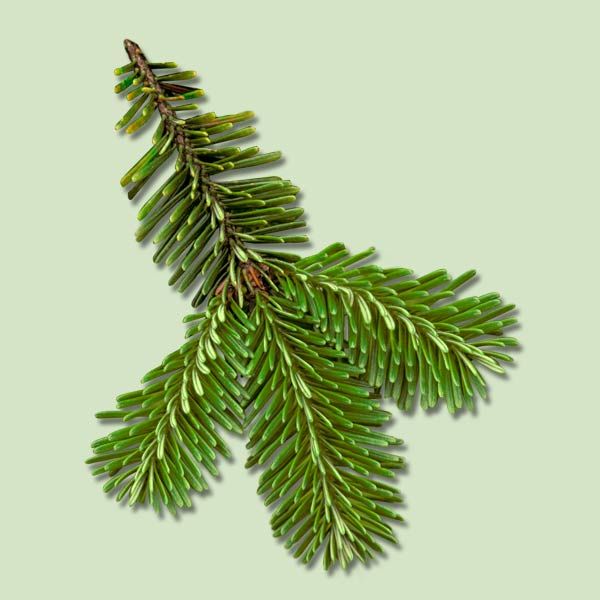 Shape: The branches turn slightly upward, giving it a full, compact appearance.
Needles: Short dark green needles have a silvery underside and are ½ to 1 inch long; resists shedding.
Scent: Its fresh, mild fragrance is subtler than the balsam's.
Trimmings: Thick branches will hold most decorations; it's easy to reach interior branches, so cords are less visible.