1. Perk Up Front-Door Containers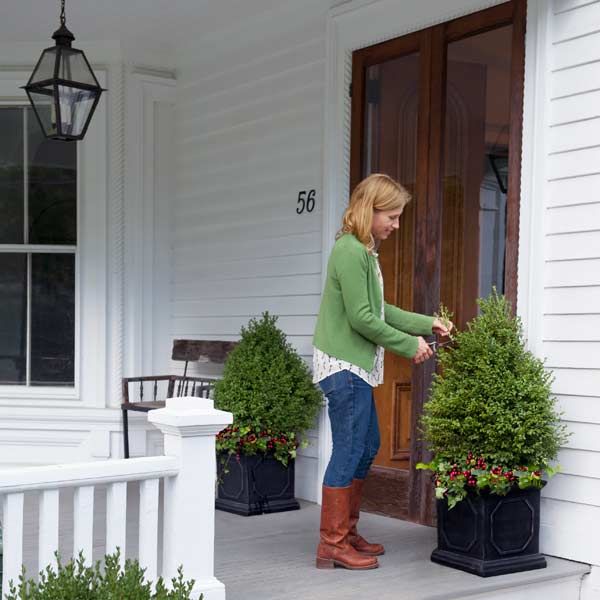 Replant entry pots with winter-hardy specimens, such as dwarf evergreens or boxwood (shown here), and ring the base with English ivy and a few faux berries for a festive shot of color. To give plants the best chance of surviving the winter, pot them in a container at least 4 inches taller and wider than the root ball. You can transplant them to your yard from spring until fall, says This Old House landscape contractor Roger Cook.
2. Add Shine to Dull Wood Floors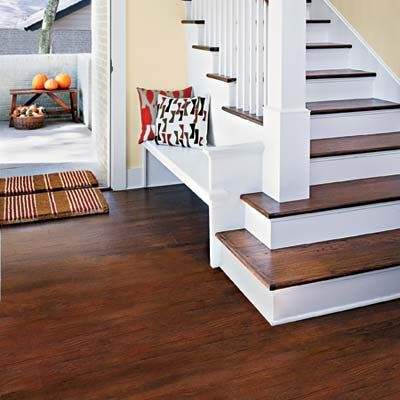 No time to get those lackluster boards screened and polyed before company comes? Put down a refresher. Look for a waterborne formula that will fill in tiny scratches and add shine but won't interfere with having your floors refinished in the future. Flooring pro Charles Peterson recommends Bona's Pro Series Hardwood Floor Refresher (about $25; sears.com), which goes on with a microfiber mop, dries in an hour, and keeps floors gleaming for a couple of months.
3. Quiet a Creaky Bed Frame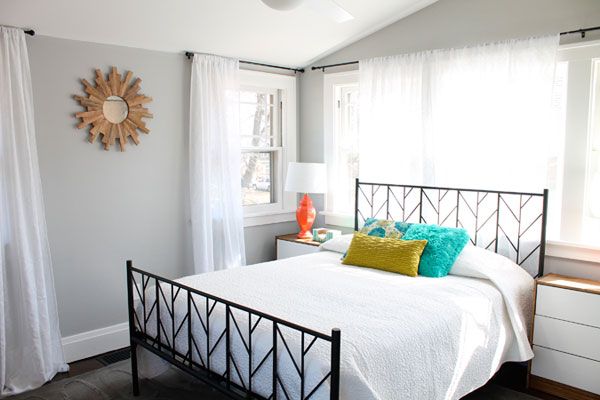 Don't let overnight guests toss and turn on a bed that squeaks. Remove the mattress and box spring and tighten any loose nuts, bolts, and screws, then lubricate metal joints with WD-40. Sprinkle talcum, baby, or graphite powder between the joints of a wood frame to help reduce friction.
4. Sweeten a Stinky Disposer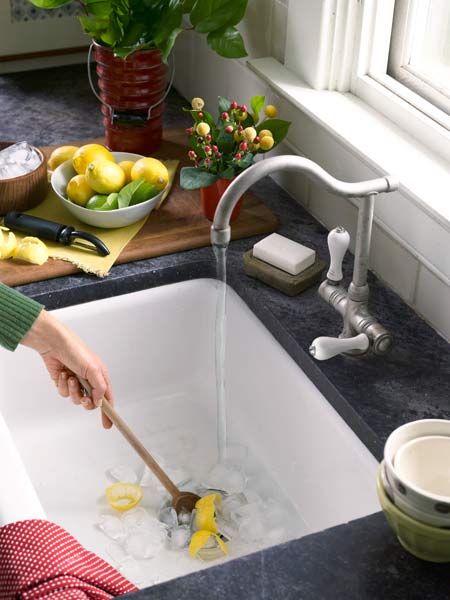 Rather than blades, garbage disposers have a ring of tooth-like shredders that tear into food particles. To keep this appliance working through big holiday meals, give the shredders a good cleaning beforehand. Combat odor-causing bacteria with cubes of frozen white vinegar. Toss a few down the drain, and, with the cold tap turned on, run the disposer for about a minute to remove built-up food and grease residue. Mix in a few citrus peels to leave the disposer smelling fresh.
5. Get Those Pictures Up on The Wall—Finally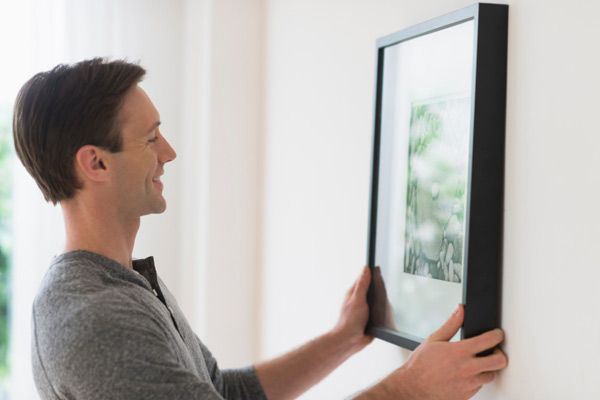 If you've been procrastinating about hanging artwork and family photos, try this trick to take the guesswork out of nail placement for picture backs with two D-rings. Place a piece of masking or painter's tape across the back, marking the rings' placement with a pen. Peel off the tape and place on the wall, using a level to make sure the marks are straight. Hammer picture hooks right through the tape, then peel it off and hang your frame.
6. Update a Chandelier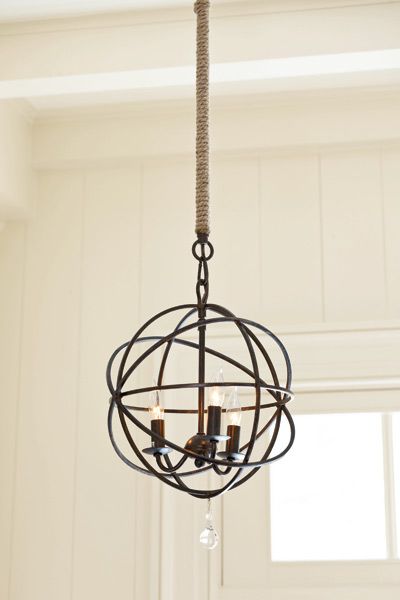 Here's an instant improvement: Replace a cheap-looking hanging chain with a jute-wrapped pole that hides the cord—and looks a lot less fussy than a cover sleeve of bunched fabric. Available in three lengths, from about $40; ballarddesigns.com
7. Dress Up a Plain Mirror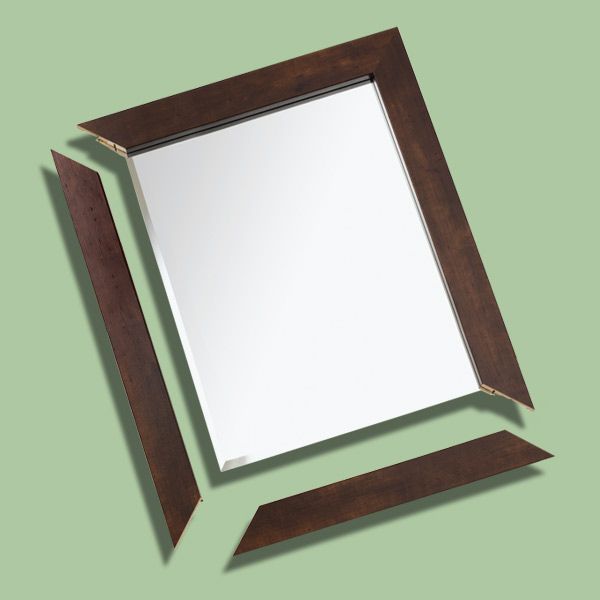 Adding a nice wood-finish frame to a plain plate-glass mirror or medicine-cabinet front instantly makes a guest bath feel more furnished. Streamline the job with a made-to-measure product that adheres directly to the glass with super-strong adhesive strips. MirrorMate, from about $110; mirrormate.com
8. Remove Old Stains From Carpet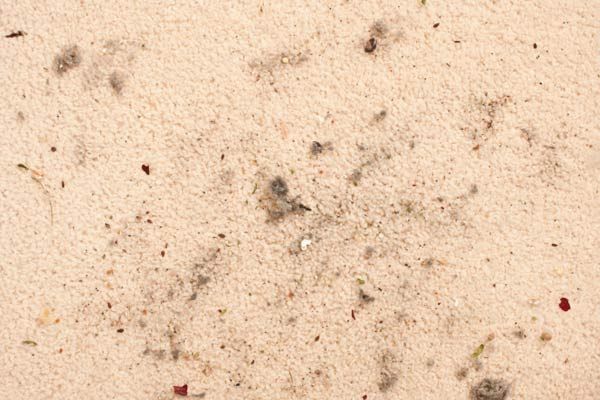 A set-in stain isn't always a lost cause. Attack the spot with a powerful homemade stain remover: Mix 1 teaspoon OxiClean with 2 cups water in a spray bottle and spritz the stain liberally. Cover with a damp white rag, then apply an iron on medium-low heat and let the steam do the work. Check frequently to see if the stain is transferring to the rag; repeat if necessary and rinse with warm water.
9. Add a Doorbell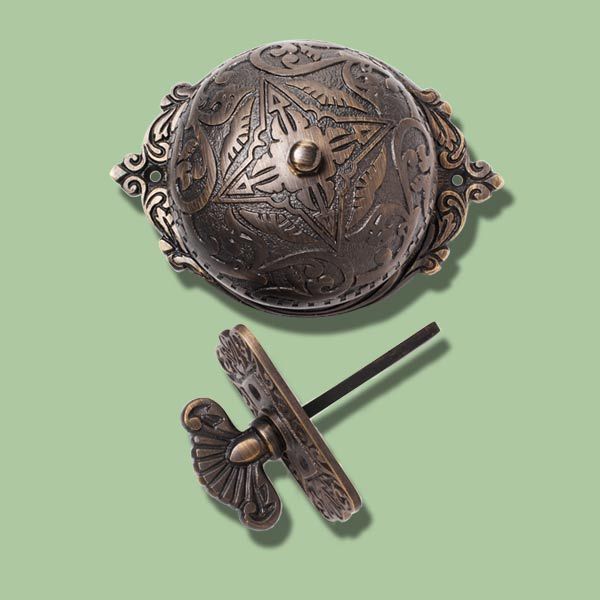 No time to fish wires? A mechanical-twist model mounts directly to the door or casing and adds a welcoming dose of old-house charm. Installing it is easy. Working from outside, drill a hole through the door or casing material and make sure the metal rod is long enough to connect with the bell inside. If the shaft is too short, pick up a square bar at a hardware store and cut it to length. Woodworth antiqued-brass twist doorbell, about $70; signaturehardware.com
10. Stop a Leaking Showerhead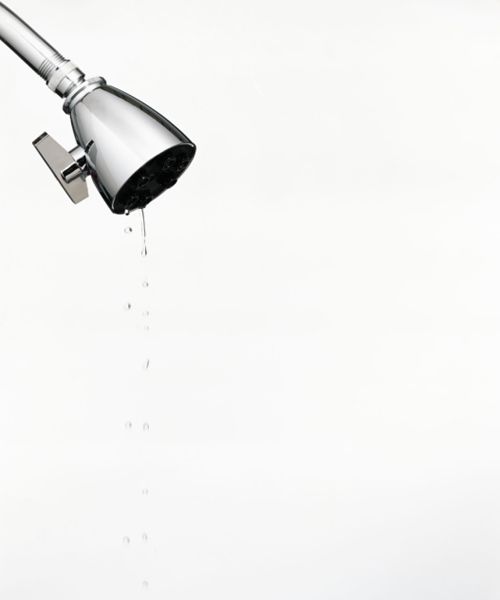 A showerhead that continues to drip even after the water is off likely indicates a dry or damaged washer. To replace it, turn the showerhead counterclockwise to remove it from the arm. Just inside the nozzle, there should be a small plastic or rubber washer you can swap out. Rewrap the arm tightly with plumber's thread-seal tape, working clockwise, covering all the threads to help tighten the fittings. Replace the showerhead.
11. Fix a Tear in a Vinyl or Linoleum Floor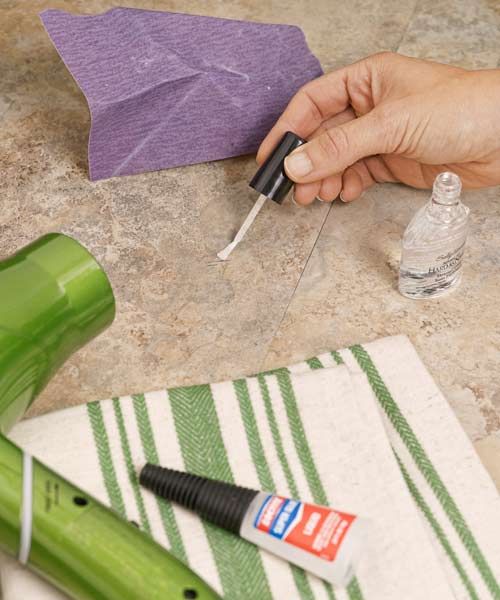 Grab a hair dryer or a heat gun to repair a gouge in resilient flooring. Use it to warm the area around the rip, then stretch and smooth the material back into place. Squeeze a thin, even layer of acrylic glue underneath the tear (and on the subfloor, if visible). Weight it down so that it lies flat; let dry. Any remaining gaps can be filled with layers of nail polish in a color close to that of the flooring, say the Vinyl Ladies, an interior restoration and repair company. The polish will seep into and bond with the flooring.
12. Neutralize Pet Odors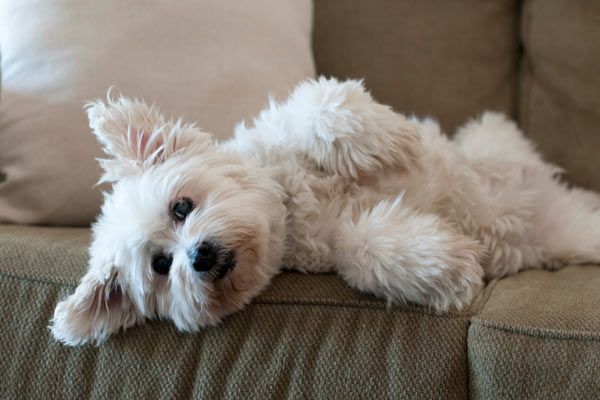 When you bring home a Fido or a Fluffy, you take the good with the bad (good: loyalty and affection; bad: eau de fur ball). Before guests arrive, nix any odors with plain old baking soda. Liberally sprinkle it over upholstered furniture and rugs and leave overnight to absorb smells before vacuuming. Use the upholstery and crevice tools on the cushions to get deep into nooks and crannies. If you're cleaning a litter box, put a layer of baking soda in the bottom before refilling with litter for extra defense against stink.
13. Light Up Your Entry Steps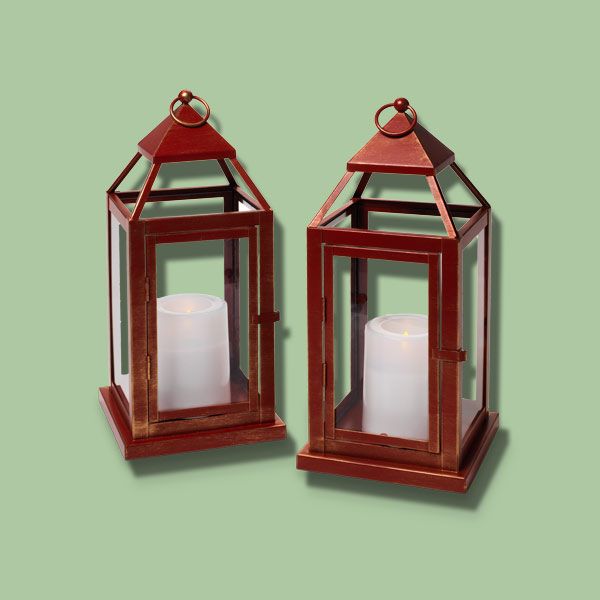 Welcome guests with the warm glow of outdoor candlelight that won't blow out in the wind. Pepper the front steps or porch with glass-paneled lanterns in a mix of sizes and fill them with outdoor-rated battery-operated LED candles. Opt for ones with built-in timers so that they'll come on and turn off automatically for an even more low-effort display. Red brushed-metal lanterns, about $15-$30, and outdoor LED candles, about $15-$20; pier1.com
14. Rid The Tub of Rust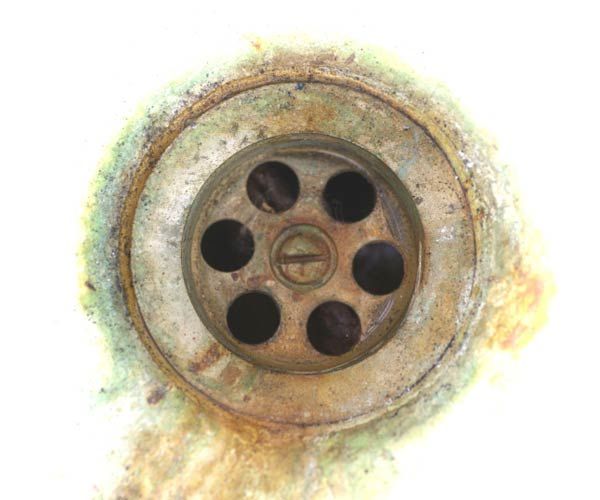 Pick up a pumice stick—the kind with a handle designed for cleaning toilet bowls—to remove those rusty stains without scratching your porcelain. Soak the pumice stone in warm water for a minute, then start scrubbing gently. To prevent scratches to the porcelain, keep the surface and the stone wet; also, steer clear of metal fittings that can be damaged. Pumie toilet-bowl-ring remover, about $15; amazon.com
15. Set an Easy-Care Fire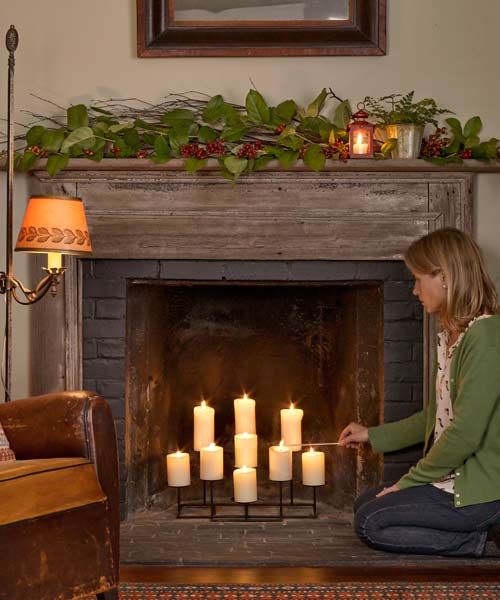 Sure, roaring flames may set a cozy scene, but having to excuse yourself to tend the fire can interrupt the festivities. Instead of burning logs, add a low-maintenance glow to your fireplace with a large-scale candelabra. Use dripless pillars, and you won't be stuck cleaning up spilled wax when the party's over. Nine-candle candelabra, about $65; homedecorators.com
16. Spruce Up a Worn Threshold
Make your entrance look like new by painting over scuff marks. Apply two coats of latex enamel formulated for exterior floors, which resists scuffing, fading, cracking, peeling, and mildew. Behr Premium Porch & Patio Floor Paint, about $30 per gallon; homedepot.com
17. Add Reading Lights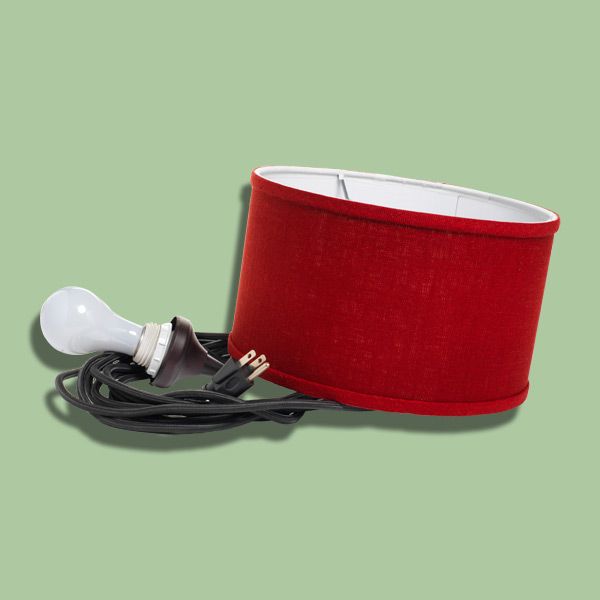 To prep for overnight guests who like to read in bed, hang decorative plug-in pendants—no hard-wiring required. Simply swag the cord up and over a ceiling-mounted hook to provide light that won't eat up precious nightstand space. Plug-in light adapter with 10-inch drum pendant, about $80; ballarddesigns.com
18. Fix a Balky Sideboard Drawer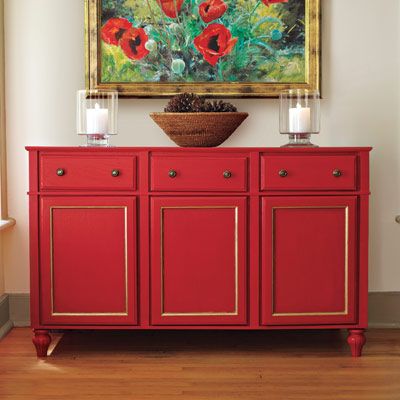 A bar of soap can unstick a drawer that has wood guide blocks instead of glides. Remove the drawer and rub plain soap along the guides on the drawer's bottom and on the center and side guide blocks. If that doesn't get the drawer moving, use 80- to 100-grit paper to lightly sand down the bottom edges, testing often, until the drawer glides easily again.
19. Clean Up The Cooktop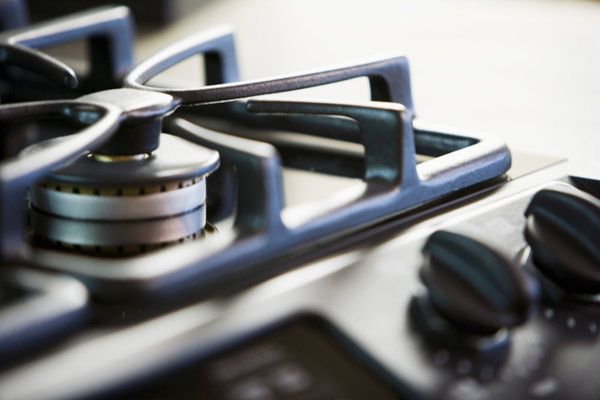 Getting rid of scorch marks on stainless steel is tough. Surprisingly, an excellent eraser can be found at your local auto-body-supply shop. Fine abrasive hand pads meant for prepping vehicles for paint can actually remove those marks from your range. But it's an off-label use, so proceed with caution, working gently with the finish's grain. 3M Scotch-Brite general purpose hand pad, about $2; at auto-body-supply shops
20. Tighten a Loose Interior Doorknob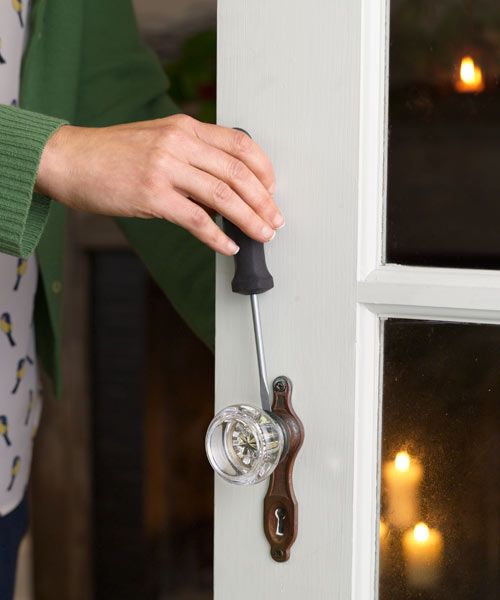 Lovely old glass or brass knobs often loosen over time from constant use. To tighten them, remove the set-screws and pull off the knob. If the spindle's ridges show signs of extreme wear, wrap a piece of plumber's thread-seal tape around it before replacing it to tighten it up. Brush Loctite around the setscrews' threads to help hold them in place, and screw back in tightly. Loctite Threadlocker, about $6.50, and plumber's thread-seal tape, about $1.18; at home centers
21. Skip Making House-Key Copies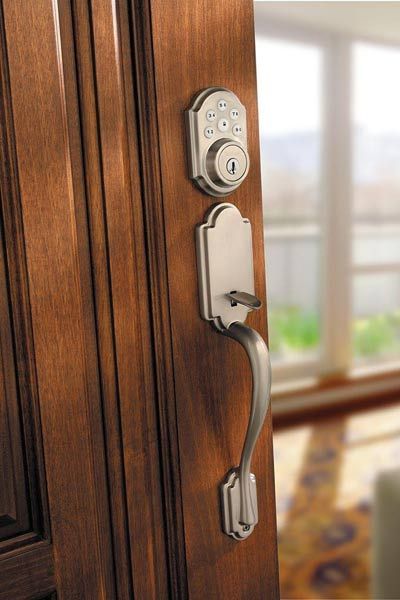 Hiding the spare set under a rock or having multiples floating around leaves your house vulnerable to thieves. Replace your lockset with an electronic touch pad and hand over the code to guests instead of a key. Some keyless entry sets can even be programmed with temporary codes. If the high-tech look doesn't mesh with your front entry's style, install it on a side or back door. Kwikset SmartCode Electronic Deadbolt, about $100; homedepot.com
22. Outsmart Mice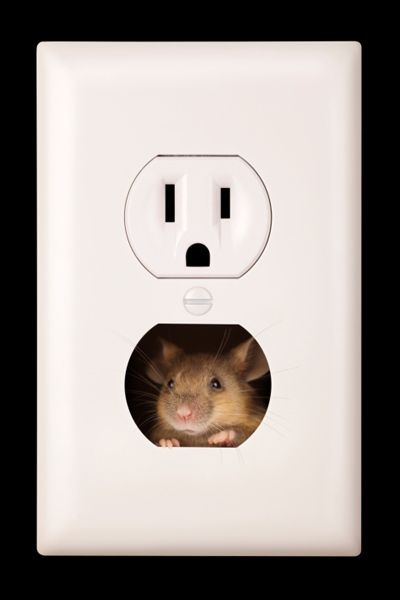 You may joke about the in-laws, but rodents are the real unwanted guests this time of year. Mice can squeeze through an opening the size of a dime, so stuff Xcluder, a steel-wool-type material that won't rust, into any openings (about $10; buyxcluder.com). Then set a better mouse trap; put out six snap traps in each room where mice have been spotted and position them perpendicular to the wall, with the bait closest to the wall. Bait the traps with a tiny bit of peanut butter or bacon, but don't set them—yet. Wait a couple of days to trick the rodents into thinking the traps are a safe source of food.
23. Give Kitchen Hardware a New Look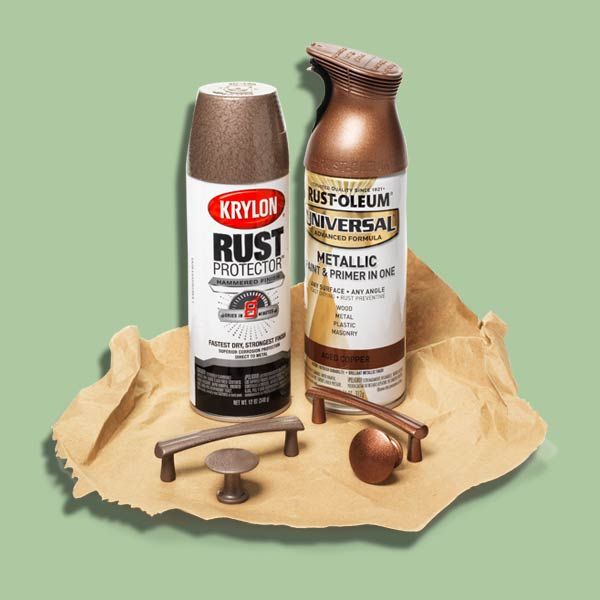 Replacing a kitchen's worth of old knobs and pulls can be costly, but you can transform standard metal pieces into antique-looking bronze or aged copper for the price of a can of spray paint. Remove the hardware, spray several light coats over the pieces, and let dry before reinstalling. Tip: To ensure even results, screw knobs and pulls into sturdy cardboard before painting. Rust-Oleum Universal Metallic and Krylon Rust Protector Metallic Finish, about $10 for an 11-ounce can; at home centers
24. Fix a Chip in a Bathroom Sink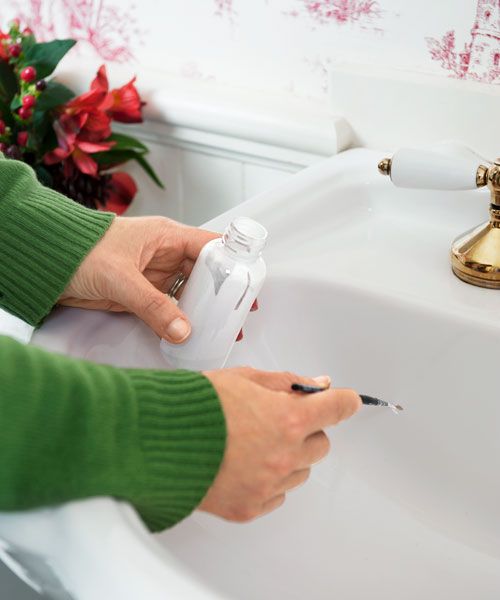 A color-matched porcelain repair kit makes unsightly nicks in porcelain or enameled cast iron virtually disappear. Look for a two-part formula that contains resin and a bonding agent for the longest-lasting results. Brush off any loose material, then clean the spot with an alcohol-soaked swab. Mix the ingredients and apply it to the nick with a small paintbrush. Let dry 24 hours before using the sink. Porcelain repair kit, about $30; refinishingonline.com
25. Light Up Your Address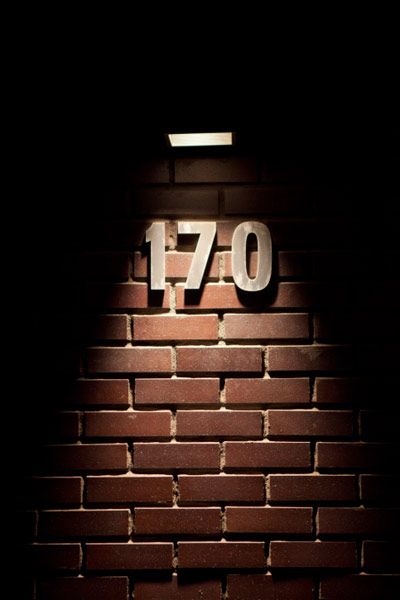 Here's a bright idea: Make finding your house in the dark a breeze with an easy-to-install solar light. Hang a solar spot above existing house numbers, or simply stake a solar-powered address marker in a clearly visible place on the front lawn.
26. Replace a Missing Skeleton Key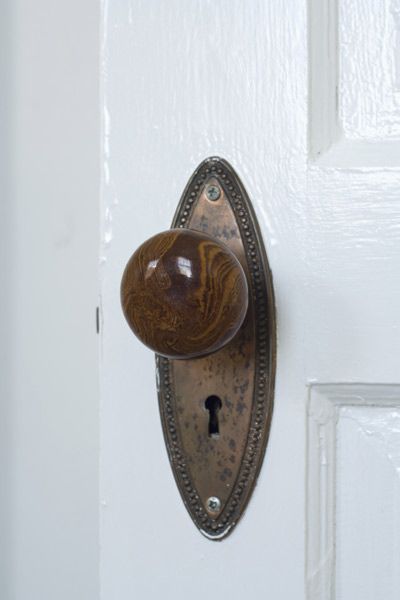 Veteran locksmith Tom Rubenoff says you can bring an old mortise lock in and have a key made for about $30—or make one yourself from a skeleton-key blank (about $6; antiquekeys.net). Remove the lock from the door, and unscrew the lock case to expose its interior workings. Note the wards—the bumps on the case beside the keyhole—and the locking lever and bolt directly above it. For the lock to work, the key's bit has to turn past the wards, lift the lever, and engage the bolt. Put the key in a vise and use a warding file to cut notches into the key. Start small and test often until the key works the lock.
27. Hide Scratches on a Wood Dining Table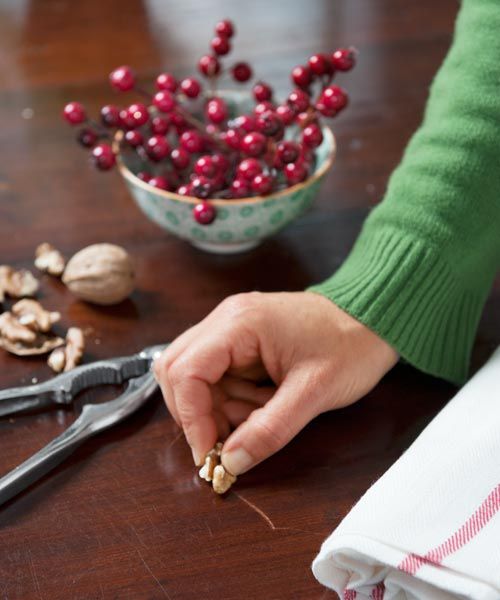 If eating, studying, mail sorting, and even light DIY projects take place on the table where you gather, the surface likely has more than a few nicks. For scratches that penetrate beyond the finish, rub a shelled walnut gently across the marks, then polish with a soft cloth. According to antiques restorer Christophe Pourny, the nut's oils naturally conceal the blemishes. To blend the fix in with a high-gloss finish, follow up with a fine paste wax for wood, and buff to a sheen.
28. Shine and Seal Brass Hardware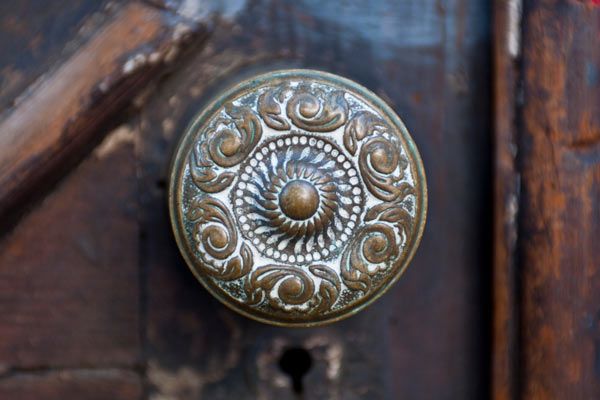 To brighten up tarnished doorknobs, knockers, and hinges, first remove the hardware from the door. Apply a brass cleaner, such as Noxon (about $5; lowes.com), rubbing the pieces with a soft cloth until the tarnish disappears. Prolong the shine by using a clean, soft cloth to apply a thin coat of a nonabrasive, polymer-based car wax (try Mother's Synthetic Wax, about $10 for 16 ounces; at auto supply shops), then buff out the haze.
29. Add Polish to a Powder Room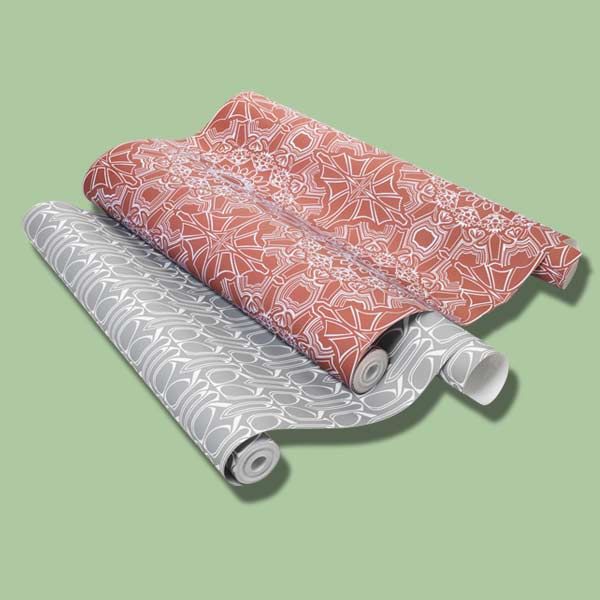 Give boring bathroom walls a dose of color and pattern with peel-and-stick wallpaper. No wetting or paste needed—just remove the backing as you smooth it onto the wall. The adhesive isn't affected by humidity but easily pulls away when you're tired of the style. From about $75 per roll; tempaperdesigns.com
30. Put Up a Backsplash—Fast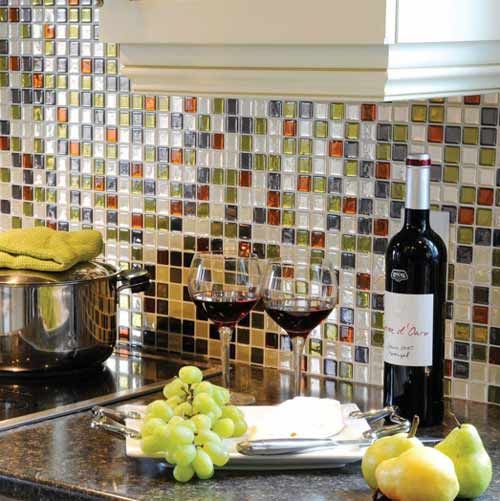 Give your kitchen a more finished—and more colorful—look in an afternoon with peel-and-stick mosaic tiles. These sheets of mini tiles are made of a three-dimensional gel that mimics the look of ceramic or glass. To install, wash the area to be tiled with a trisodium phosphate (TSP) substitute to get rid of all traces of grease. Use a level to line up the first tile sheet at the countertop. Peel off the backing without touching the adhesive, and start placing the tiles, overlapping squares at the grout line, working left to right and bottom to top. Cut edges with a utility knife. Smart Tiles, starting at about $8 for a 10-by-10-inch sheet; homedepot.com
31. Clean Grimy Oven Racks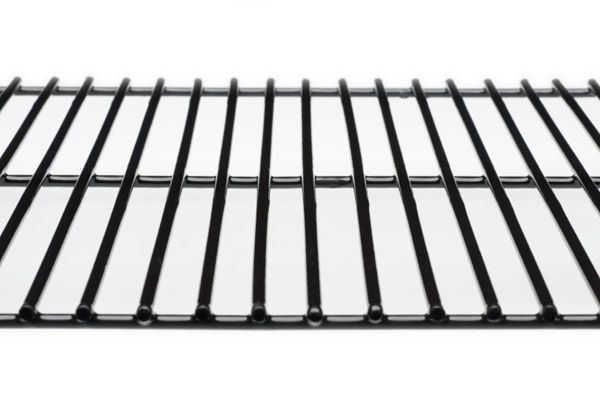 Beware of oven cleaners, which may work but can discolor the racks in the process. Instead, try a product designed to cut through baked-on grime on the cooktop (Affresh Cooktop Cleaner, about $5; lowes.com). Simply rub down the racks with it, let set for 5 to 10 minutes, then go at them with a scouring pad. Rinse and dry thoroughly before putting the now spotless racks back in the oven.
32. Unstick a Pocket Door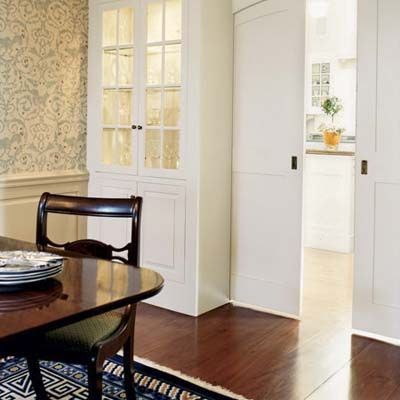 Here's how to get the slider rolling again: Remove the side casing where the pocket door is recessed, using a utility knife to cleanly cut the paint line and a flat pry bar to gently pull the trim away from the wall. Then take off the doorjamb on the same side and the top as well. Pull the door out, tilting it to guide the rollers out of the track. Clean the track and rollers with your vacuum's long crevice tool, then spray them with an aerosol lubricating oil, such as SlipIt (about $10 for 12 ounces; amazon.com), on the wheels and the track. Tighten the track in the doorway. Replace the door, positioning the rollers back on track, and slide the door in and out before reinstalling the jamb and casing.
33. Clear a Slow Drain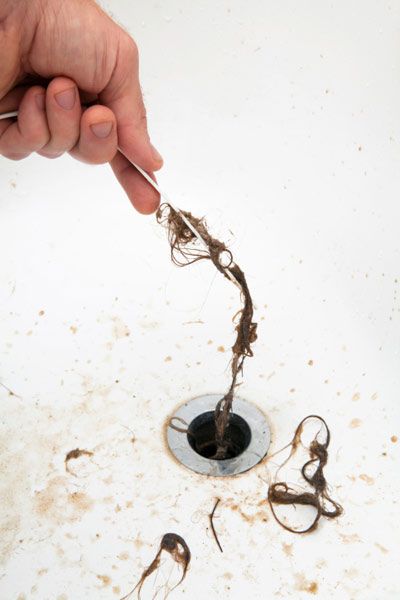 Skip harsh chemicals to flush a guest-bath drain that's likely clogged with hair, and fashion a homemade snake instead. Cut notches in an 8-inch-long zip tie using sharp scissors to create teeth. Shove one end into the drain and push it in several times to loosen the clog and remove clumps of wet hair. Connect a few zip ties together if the snake needs to be longer. A plastic zipper tool, such as Zip-it (under $3; at home centers) will also do the trick.
34. Replace a Wobbly Toilet Seat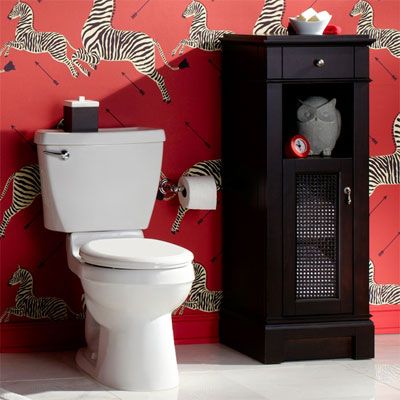 Give the bathroom a quick—and quiet—upgrade by replacing the toilet seat with a soft-close model. Remove the old seat and line up the new seat on the top of the bowl. Push the included plugs into the holes on the underside of the bowl. Slip a washer on to each plastic bolt and screw the bolts into place by hand. To help keep the seat in place, thread rubber bushings (about $1.50 each; at hardware stores) onto each bolt before tightening the nut. You can also install a set of stabilizers (Safe-T-Bumpers, about $5 for two; amazon.com) on the underside of the seat to prevent the side-to-side movement that can cause it to come loose.
35. Prevent a Slip in The Bathroom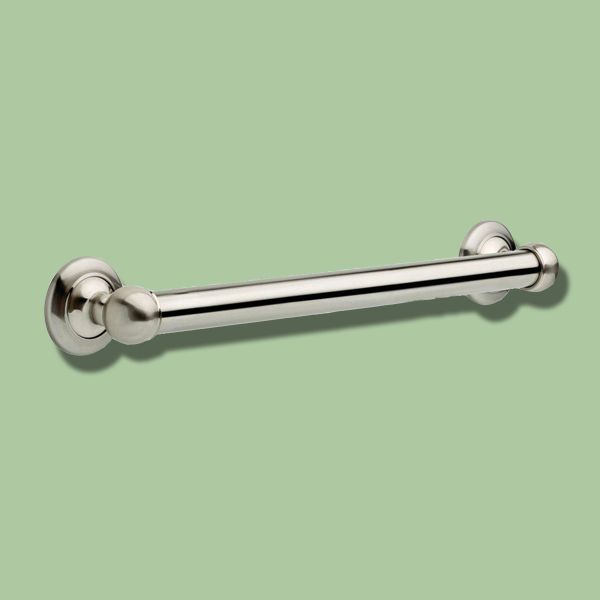 Not all grab bars look institutional. Models that wrap around the shower valve or pull double-duty as a towel bar look decorative but still make getting in and out of the tub a whole lot safer for visiting in-laws and kids. Do a dry shower run to figure out the most logical placement, and mark the hanging locations with strips of 1½-inch painter's tape. Use a stud finder to locate studs and mark the position on the tape. Drill pilot holes using a glass-and-tile bit, then screw the bar into the wall, making sure the screws penetrate the studs by at least 1 inch.