Ways You Wowed Us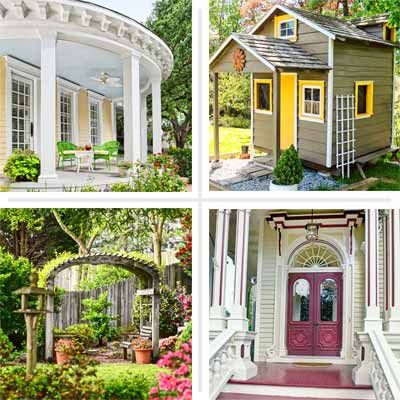 After we sifted through thousands of entries for our Reader Remodel Contest, it became abundantly clear that no home improvement, whether a careful restoration, a clever problem-solver, or an elegant architectural detail, is too tough for a TOH reader to tackle. These standouts are a small sampling of the impressive work you sent us.
Graceful Side Porch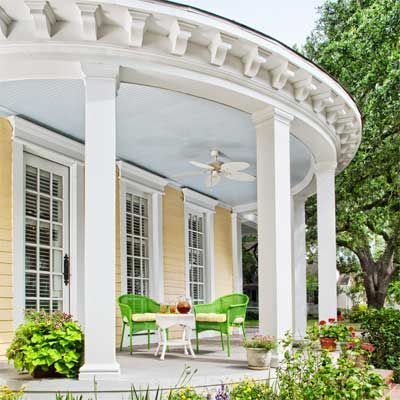 "My husband, Kenneth, and I based the design of this porch on one from a mansion we love in New Orleans; we took so many photos of it that the owners probably thought we were stalkers! It's built with composites that can weather our climate. We love to sit out here with a glass of wine."
Beth Wheeler
Orange, Texas
Half-Wall Room Divider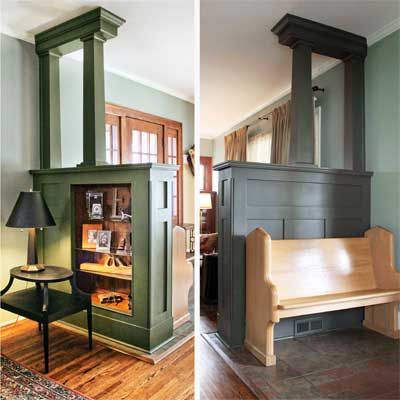 "The front door opened right into the house, with no transition area. This half-wall and colonnade, a common feature of American Foursquares like ours, does the trick. I found the base and columns at salvage stores and had crown molding milled to match our woodwork."
Eric Dodane
Noblesville, Indiana
Flower-Painted Floor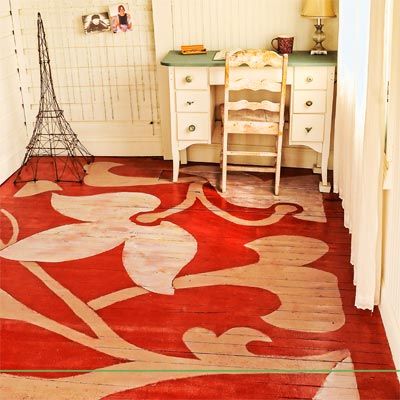 "I wanted a fun, bright pattern for the floor of my new sitting room, which was once a sleeping porch. And I found just the right idea in a TOH story. (Visit How to Paint a Floor for the instructions.) I sketched the design in chalk before applying paint and glaze."
Amanda Geary
Herndon, Virginia
Wash-Basin Vanity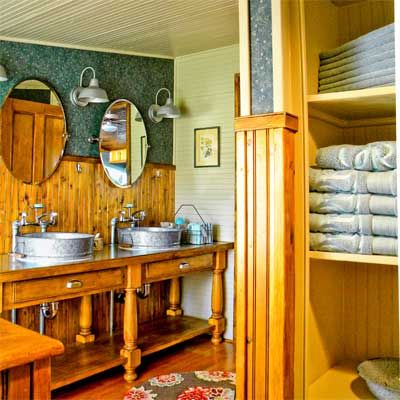 "A working cowboy and his family once lived in our 1950s house. In keeping with its rustic, country style, I opted for metal washtubs over traditional bathroom sinks."
Billie Donaldson
Elgin, Arizona
Tree-Surround Patio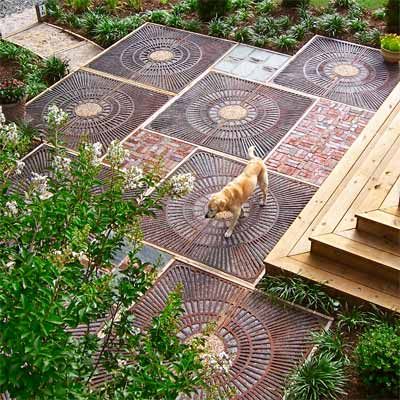 "These grates are from a property my husband, Don, managed; he tried to sell them but got no takers. They drain fast, so we can use the patio right after it rains, and they give us easy access to the septic tank underneath."
Julie Mugford
Moseley, Virginia
Restored Garden Shed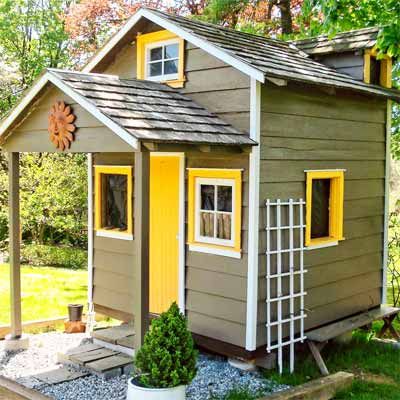 "This shed, built on our property in 1930, was originally a playhouse and then used briefly as a home. My husband, Bob, and I relocated it and turned it into a garden shed. The color scheme was inspired by the orange quartz and gray schist on our 1809 stone house."
Nancy Jordan
Thornton, Pennsylvania
Historic Entry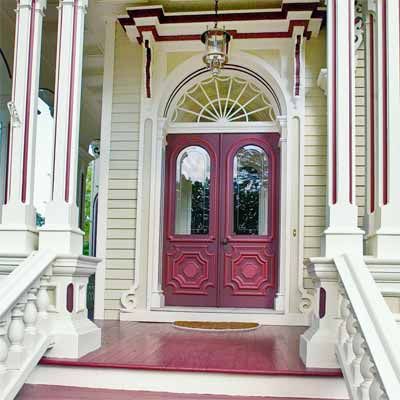 "We were thrilled to find the original front doors of our 1875 Italianate stashed in the attic. And when we removed a tacked-on front porch, we uncovered the old transom. I milled the brackets and trim from salvaged old-growth redwood. My wife, Pat, did months of research just to pick out the color scheme and did all the painting."
Dan Miller
Elgin, Illinois
Two-Level Tree House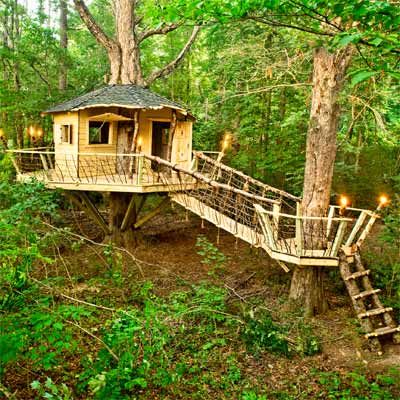 "Our family's dream outdoor hangout became a reality when my dad, Ron, offered to help us make it. We built the floors of the decks on the ground and used a winch to lift them into place."
Matt Pavel
Kingston, Tennessee
Paneled Foyer
"The wainscot design, with its two courses of staggered panels, was the result of a friendly competition between my wife, Terry, and me. (She won.) She also designed the tile pattern, which
was inspired by a lace curtain."
Ethan Eilertsen
Berthoud, Colorado
Garden Fountain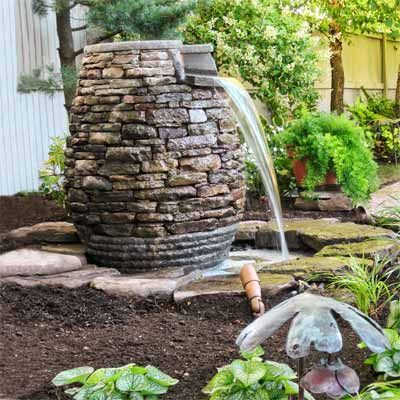 "Our house is on a busy street, so I wanted a water feature to drown out the road noise. The style, similar to that of stone vases I saw at a local garden show, suits the yard's Pennsylvania-fieldstone walls."
Joyce Hannaford
Natick, Massachusetts
He Built a Sweet Garden Arbor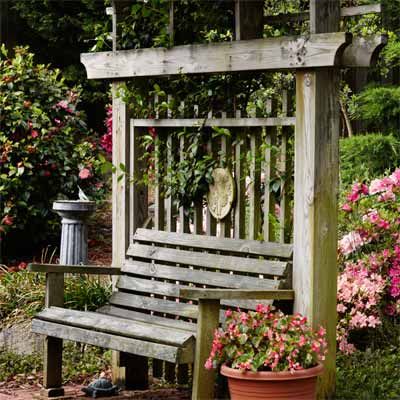 Wanting a destination for guests to gather in a seldom-visited corner of the backyard, This Old House reader Art Fink handcrafted an arbor with comfortable bench seating for four. The project began simply enough with some leftover wood and a chalk sketch on the garage floor.
Art Fink
Yorktown, Virginia
Sweet Garden Arbor (Cont'd)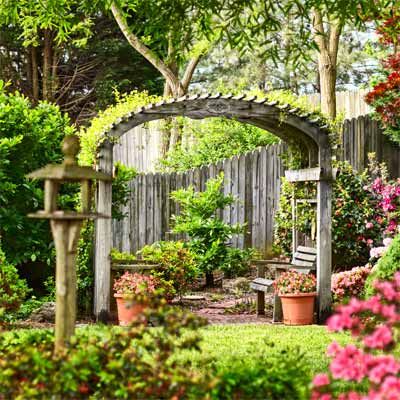 But what makes the arbor so inviting are the finishing touches, such as the climbing confederate jasmine that covers the arbor's arched roof; a dogwood flower carved into the apex of the front arch that Art chiseled from a pattern designed by his wife, Faye; and bench arms that are wide enough to set a drink on. "Now when company comes over, we head straight to the arbor," says Art.
Art Fink
Yorktown, Virginia