Leader of the Pack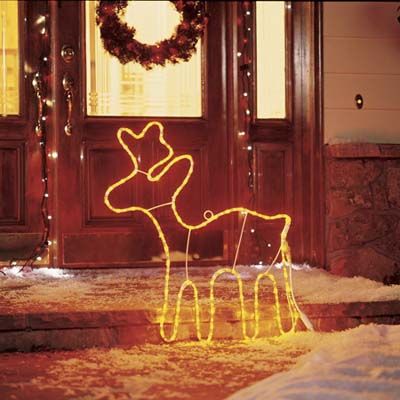 Bound to be the shining star of your block, this weatherproof LED reindeer consumes 90-percent less energy than incandescent bulbs, and lasts 10 times longer to boot. Measures 31 ½ inches high and just over 23 inches wide
About $54.99; Gaia
Sweater Weather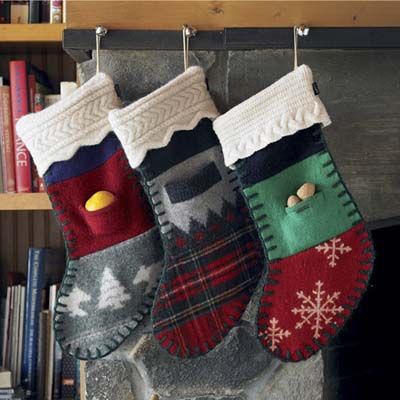 Get a toehold on green decorating with ample-size stockings made from recycled sweaters and cuffed with charming white trim. Stuff St. Nick's extra treats in the outside pocket. Each 8-inch by 20-inch one-of-a-kind stocking comes in holiday patterns like plaid or snowflakes.
About $69; VivaTerra
Branch Out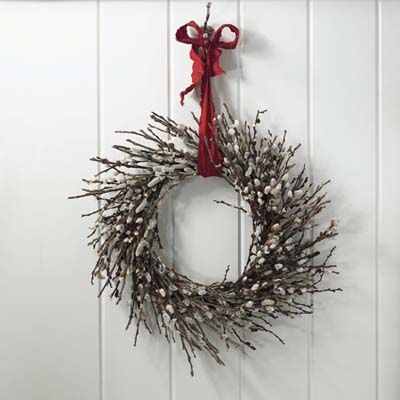 This circular 20-inch wreath—made from organic pussy willows with snow white pods—puts a new spin on a holiday classic.
About $65 for the wreath alond and about $75 with the hanger; VivaTerra
Bright Idea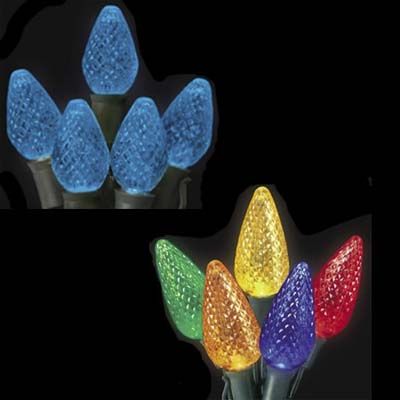 Spread holiday cheer with these weather-resistant indoor/outdoor LED light strings. They use 90-95 percent less energy than old-fashioned incandescent bulbs, and shine on for 200,000 hours of use. Available in multiple styles and colors including the traditional C7, featuring 25 lights, in faceted sapphire blue (shown), ruby red, green, and white. Also available is C9, strung with 25 lights, in multicolor (shown), red, pure green, pure white, warm white, and sapphire blue.
About $20 for C7 and C9; Christmas Lights Etc
Warm Hearts With Old Sweaters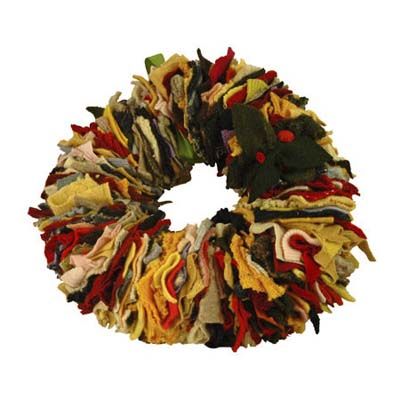 What's old is new again. Yesterday's sweaters are this season's bundle of joy. This handmade 13-inch recycled sweater wreath comes in a sleighful of snappy colors to suit any decor.
About $52; Bluehouse
Grow a Holiday Memory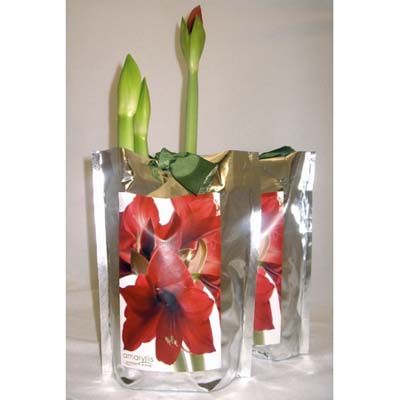 Keep your green thumb active with this holiday-perfect red Amaryllis kit. Grow it inside in its own garden-in-a-bag.
About $22.00; Potting Shed Creations
Angels From Above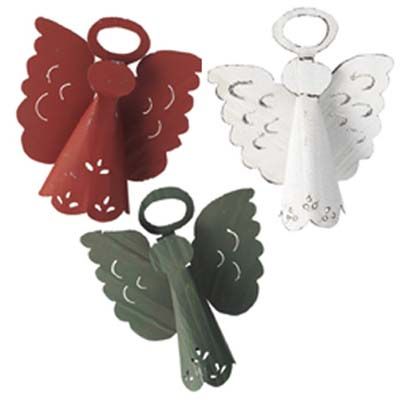 Good things come in threes—like this adorable angel trio. Each one is unique, all made from tin reclaimed from the roofs of old barns and painted in the jolly colors of the season. Hang them high on your tree now, then let them take flight as outdoor decorations later.
About $22 for the set of three; Uncommon Goods
Do You Hear What I Hear?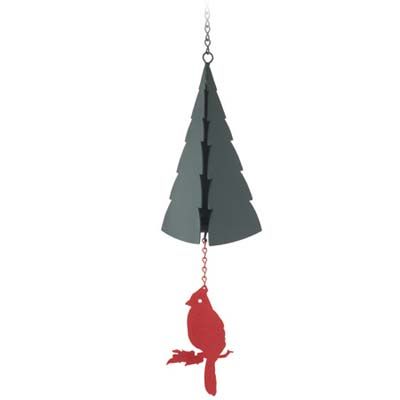 Make the most magical time of the year even more enchanting with this handmade pine tree and cardinal wind chime, created from 60 percent recycled steel using eco-friendly methods. Admire it on the tree or by the fireplace, then move it outdoors after the holidays, and let the wind make beautiful music.
About $45; Uncommon Goods
Light the Candles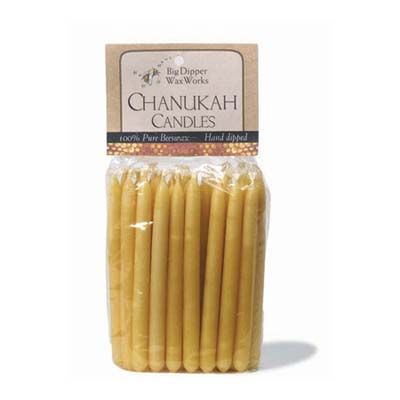 Latkes taste so much better by the glow of the menorah. Celebrate the festival of lights with clean-burning, toxin-free, 100 percent beeswax, hand-dipped Chanukah candles.
About $20 for bag of 45; Big Dipper Wax Works
What Goes Around, Comes Around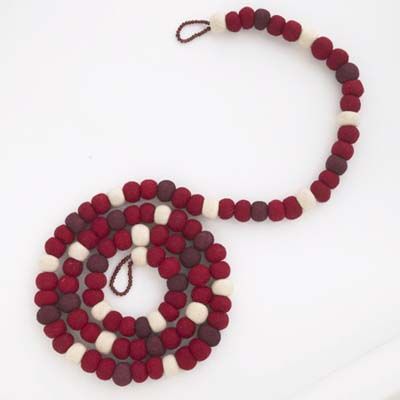 Trim the tree and give back to a crafts community. This eye-catching, felted wool beauty was made by Pinjarra artisans who had a hand in everything from raising the sheep to stringing the garland together. Drape it by its recycled glass bead loops.
About $64; Handmade stockings are also available for about $64. Gaia
Herbal Splendor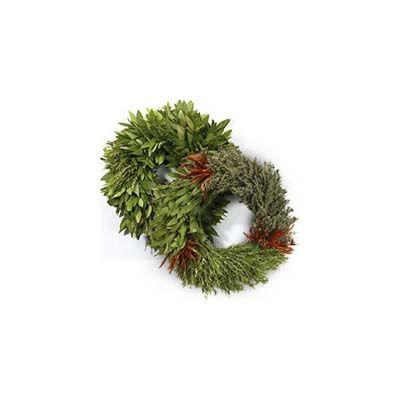 Aromatic and beautiful to behold, McFadden Farm's 3-herb wreath (shown in front) is made from fresh organic rosemary, thyme, and bay leaves accented with red chili peppers spices up the door—and the larder. Organic California Bay Laurel harvested from this family farm in California is gathered into a fragrant 16-inch wreath (shown in back) and tied with a raffia bow and fresh red chili peppers. About $25. Available through McFadden Farm.
Herb wreath: about $35; Bay leaf wreath: about $25; McFadden Farm