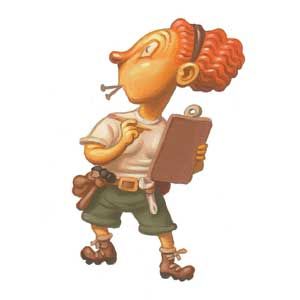 Buying a house is just the beginning. Before long, you'll be repairing it, too. Fortunately, many building components— foundation, framing, plumbing and wiring— should last 50 years or more. But mechanical systems, appliances and surfaces exposed to the weather will not last nearly that long, even under the best of circumstances.
"The reality of it is that stuff happens," says John Ghent, president-elect of the American Society of Home Inspectors and co-owner of a Trumbull, Connecticut, home inspection company. The older the house, the more maintenance it usually needs.
"Experience shows that the average house may need a 50 percent replacement over a period of 30 years," says a handbook Ghent gives to home buyers. In each of the first
10 years after construction, a $100,000 house will require $750, or 0.75 percent of its value, in maintenance, according to Ghent. That rises to 1.5 percent per year for the next 10 years and reaches 3 percent per year in the third 10-year period.
Predicted life spans are published for everything from microwaves to garage-door openers. Although these estimates are helpful, they are not intended to be exact, and your own experience will likely reflect that. Ghent, for example, recently inspected a house built in 1926 that still had its original boiler. Designed for coal, the boiler had been converted once to burn oil and a second time so it could run on gas. It's still in great shape even though it has more than doubled industry estimates for longevity. Maintenance history is one important variable, but so is chance. "Some things don't break," says Ghent, "and some things do."
Budgeting for repairs involves location as well as luck. The same roofing job might cost 40 percent more in New England than in the rural South, for example, because of prevailing labor rates and other local factors. Bottom line: Take national repair estimates as averages that you probably will have to adjust for your area.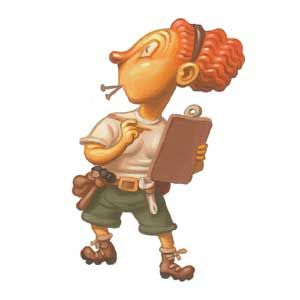 Building Structure
Calculating the life expectancy of a roof, siding, exterior paint, flashing and the like is far from an exact science. Geography plays an important role. For example, a wood-shingle roof that wears like iron in a moderate climate might succumb much more quickly when exposed to constant dampness, harsh sunlight or other environmental extremes. Another key factor is the quality of the material. Vertical-grain wood siding cut from the heartwood of trees naturally resistant to decay, such as western red cedar, will last far longer than plain-sawn lumber of lesser quality. The trade-off is a higher initial cost, a factor if you don't plan on being in the house that long. Finally, there is the question of workmanship. Even the most expensive paint in the world won't last long when applied to an improperly prepped wall.
Roofing-replacement costs are especially complicated to predict. Not only are there many grades of roofing material, but the job might also call for demolition, flashing,
gutters and sheathing. Complicated roof shapes drive costs up, too. For a more detailed estimate, try the roofing-cost estimator at www.improvenet.com. It calculates the cost based on your location and the
specific details of your house.
Replacing a Roof
Material
Life span
(years)
Replacement cost
(per 100 sq. ft.)
Asphalt shingles
12-20+
$65-$160
Clay tile
50+
$480-$1,100
Concrete tile
50+
$300-$375
Metal panels
25-40
$150-$775
Slate
50+
$470-$935
Wood shingles and shakes
10-40
$210-$310
Sources: R.S. Means, Residential Cost Data 2000;
Roofing Industry Educational Institute
Other Household Basics
Material
Life span
(years)
Replacement cost
Aluminum siding
20-50
$2.50 per square foot
Carpeting
11
$1.60-$6.50 per square foot
Exterior deck
15
$8.50-$24 per square foot
Exterior paint
7-10
20-75 cents per square foot
Garage door
20-50
$425-$1,270
Garage door opener
10
$425-$1,270
Veneer (brick, stone)
100+
$9-$13 per square foot
Vinyl floor
20-30
$1.25-$5+ per square foot
Vinyl siding
50
$1.55-$3 per square foot
Wood floor
100+
$3.50-$10+ per square foot
Wood siding
10-100
$1.50-$4.80 per square foot
Sources: R.S. Means, Residential Cost Data 2000;
National Association of Home Builders 1998 Housing Facts, Figures and Trends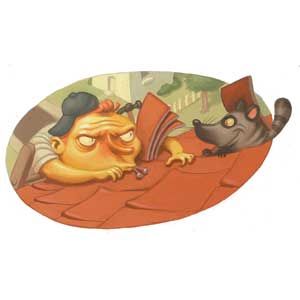 Major Mechanical Systems
Routine maintenance— such as cleaning furnace or air-conditioner filters and scheduling periodic service— might be the only practical way a homeowner can extend the life of major mechanical systems. "Those things go a long way toward making these units last longer," says Gary Kemp, a sales representative at Bell Brothers Heating and Air Conditioning in Des Moines, Iowa.
Water quality plays a role in the longevity of boilers, water heaters and water pumps. Water that is highly acidic or full of minerals is tougher on equipment than treated water, and life spans should be lowered accordingly. This is the case in many rural parts of the country, where houses often have their own wells. For heating systems, boilers last longer than hot-air systems because the water helps to moderate heat extremes, making hot and cold cycles less stressful on the equipment.
The estimates shown below are for heating and cooling equipment in an
adequately insulated house of roughly 2,000 square feet.
Major Mechanical Systems
Equipment
Life span
(years)
Replacement cost
Air-conditioning compressor
15+
$1,500-$2,500
Electric water heater
14
$450-$700
Gas water heater
11-13
$650-$1,200
Hot-water boiler
20-30
$3,000-$4,000
Warm-air furnace, heat pump
15
$1,500-$2,500
Water pump
7-10
$600-$1,200
Water softener
20
$1,000-$1,500
Sources: NAHB 1998 Housing Facts, Figures and Trends; heating and cooling contractors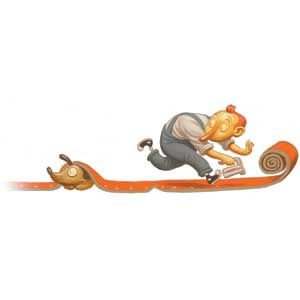 Appliances
Most of us have run across an ancient refrigerator or range in someone's kitchen that's still working flawlessly long after it should have been hauled to the dump. Like most statistical summaries, the chart showing the life expectancy of major appliances is based on averages. With an estimated 600 million appliances at work in American households, there will be plenty of exceptions. In fact, the Association of Home Appliances Manufacturers says most appliances are not junked at all. A majority are sold, traded in, left behind in a move or given away, and they faithfully serve second or even third owners. As a result, according to the trade group, how long these household workhorses actually last is impossible to say.
Americans spend more than $15 billion a year on new appliances. Very expensive, restaurant-quality appliances are increasingly popular. The estimated retail prices above, however, are for products from Whirlpool and General Electric, two widely available brands (check the price of dozens of models on their Websites). You can spend a lot more if you want.
GE's Terry Dunn says any appliance that uses water will benefit from a water softener and water-filtration system. "Fewer chemicals and minerals will prolong the life and improve the performance," he explains. His tips for prolonging life for other appliances:
Clean the condenser coils on refrigerators annually.
Change air-conditioner filters monthly during the operating season.
Replace washer fill hoses every five years; turn off the water supply when away for an extended period. Drain hoses if below-freezing temperatures are expected.
Inspect and clean the exhaust duct on the clothes dryer at least once a year, and clean the lint filter before each use.
Don't allow heavy grease buildup on the oven interior.
Appliances
Appliance
Life span
(years)
Replacement cost
Air conditioner (room-size)
10
$240-$700
Dishwasher
10
$240-$700
Dryer
14
$240-$650
Electric range
17
$300-$1,350
Garbage disposer
10
$40-$200
Gas range
19
$280-$1,050
Microwave
11
$300-$680
Refrigerator
14-17
$350-$2,000
Washer
13
$260-$700
Sources: NAHB 1998 Housing Facts, Figures and Trends;
Whirlpool and General Electric appliance divisions