Feats of Creative Storage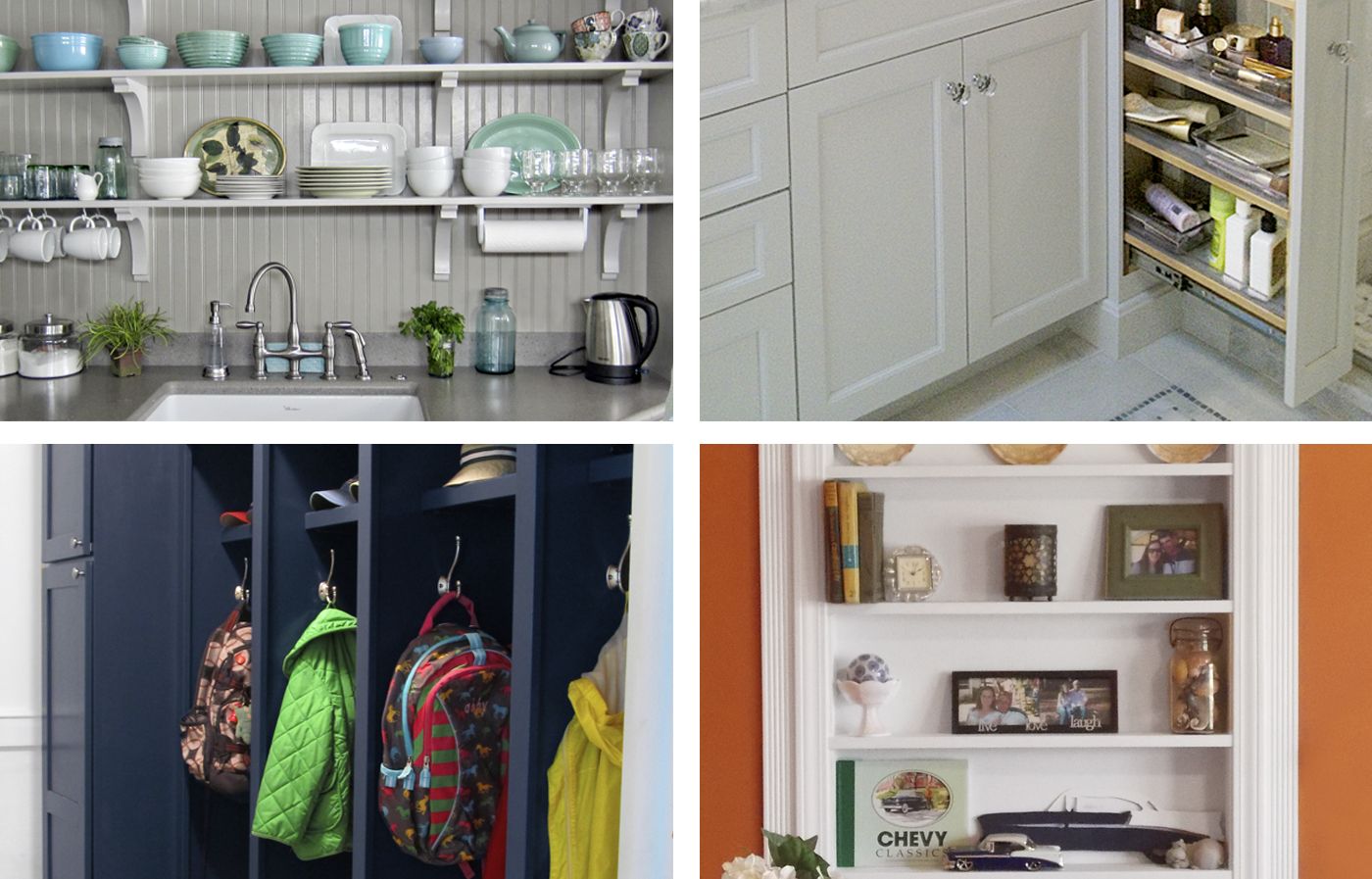 Whether reimagining awkward nooks or bringing much-needed order to cluttered spaces, TOH readers are home-organization heroes. Check out your clever handiwork here.
Not a Single Inch Wasted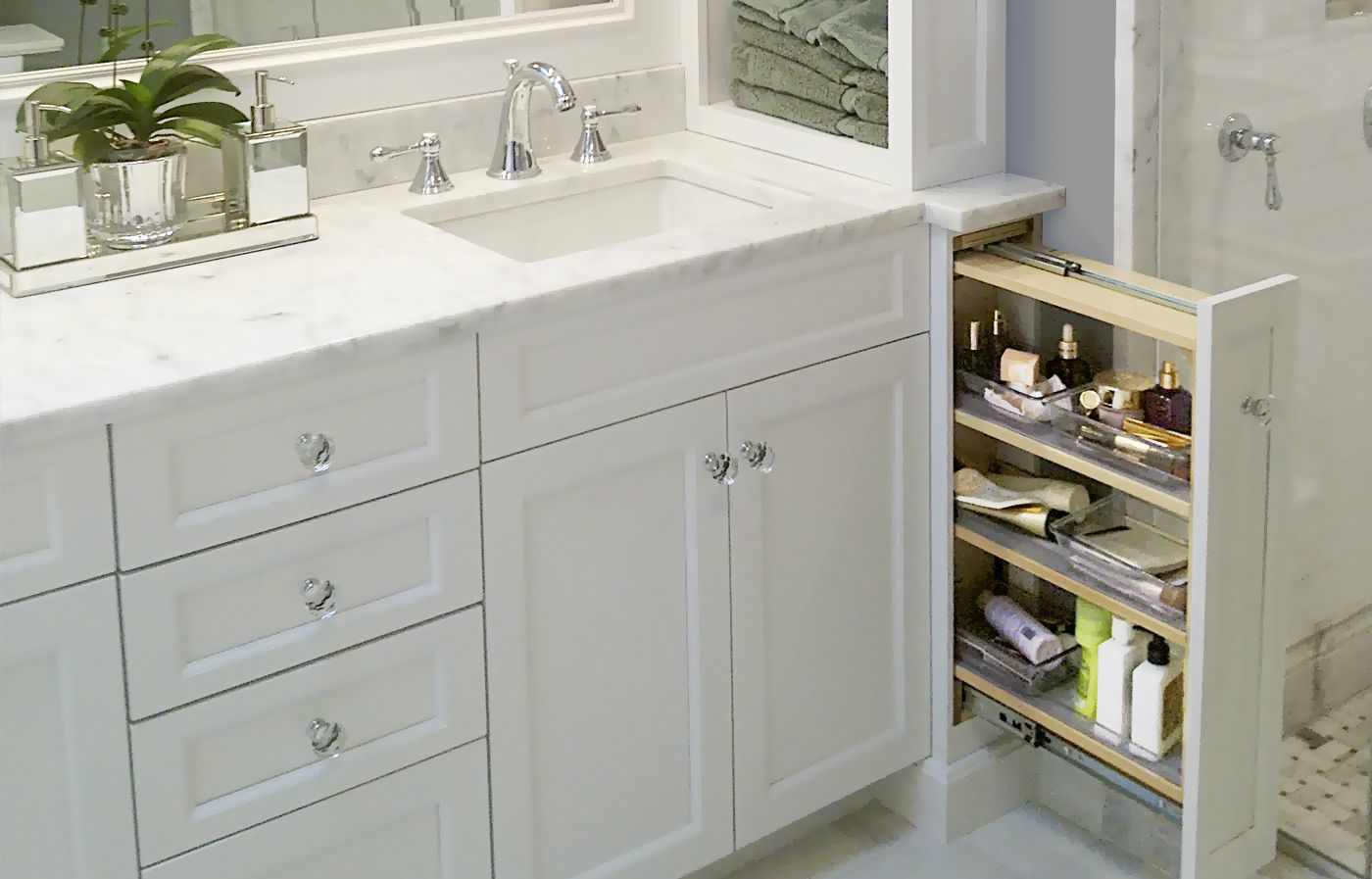 "After designing a custom double vanity for our master bath, we were left with almost 6 inches of space on each side. My wife had the idea for spice-rack-style storage, so I built these pullouts."
Thom Fiore
Oradell, New Jersey
Decorative and Handy, Too!
"Using corbels and beadboard from the lumberyard and shelves from another project, I created open shelving in my kitchen. I love seeing my favorite dishes in their own special places. Even the coffee cups hang from hooks, so they're easy to grab."
Jeanne King
Cazenovia, New York
New Idea in Window Dressing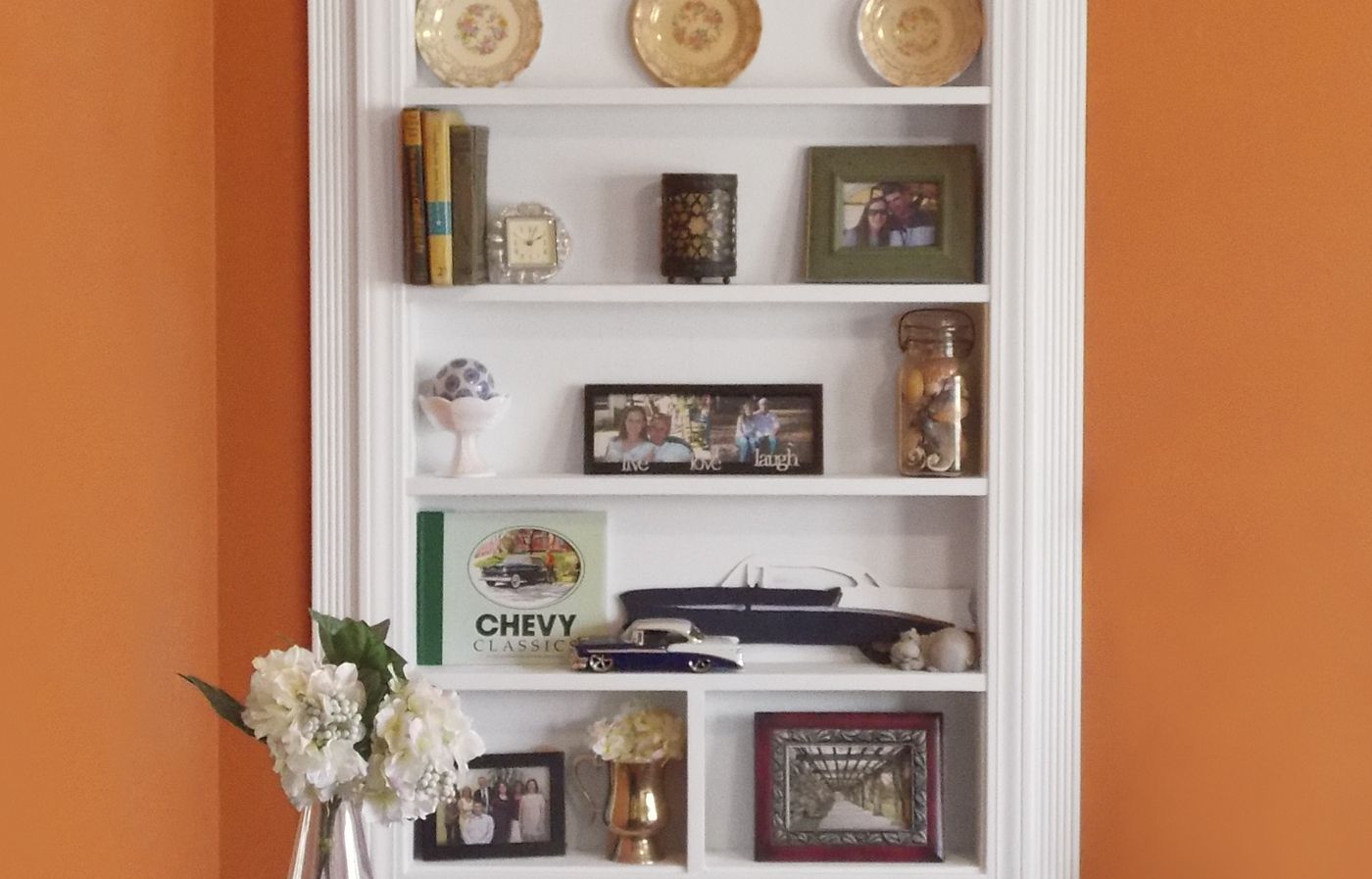 "When we lost a bedroom window to our master suite addition, we decided to turn it into a focal point. My father-in-law constructed the shelves, and we added trim and corner pieces, which we picked up for less than $25."
Jill Blackmon
Boaz, Alabama
Best. Gift. Ever.
"For my fortieth birthday, I asked for better organization. Fortunately, my husband's a weekend carpenter, so he designed and built these lockers in our mudroom using plywood and poplar. They corral the kids' backpacks and hide their shoes. They even give me back a bit of my sanity."
Heather Whalen
Worthington, Ohio