Plugged-in Under-Cabinet Lighting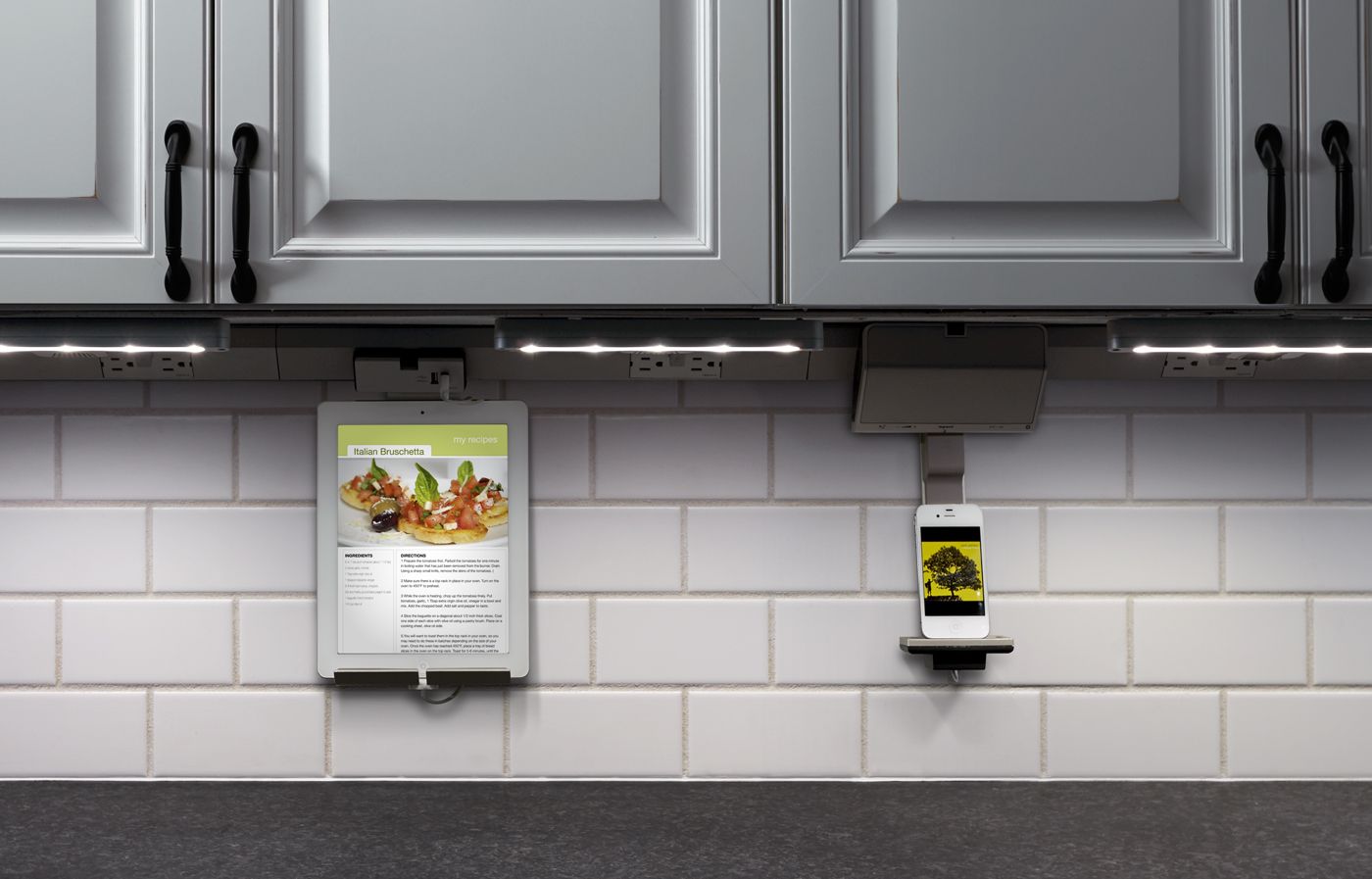 Undetectable under-cabinet lighting will make slicing and dicing tomatoes for your secret salsa recipe a little easier by brightening your work area. The system comes with your choice of puck or linear lights, and it leaves your backsplash undisturbed because the outlets are on the underside of the cabinet. It's also equipped with under-cabinet USB ports, perfect for charging while you pull up recipes on Pinterest, and a Bluetooth-equipped speaker system for listening to your favorite podcasts.
Under-Cabinet Lighting System, adorne by Legrand
Plug in more parts of your kitchen with 23 high-tech ways to make entertaining easier.
Hidden-in-Plain-Sight Kitchen Sink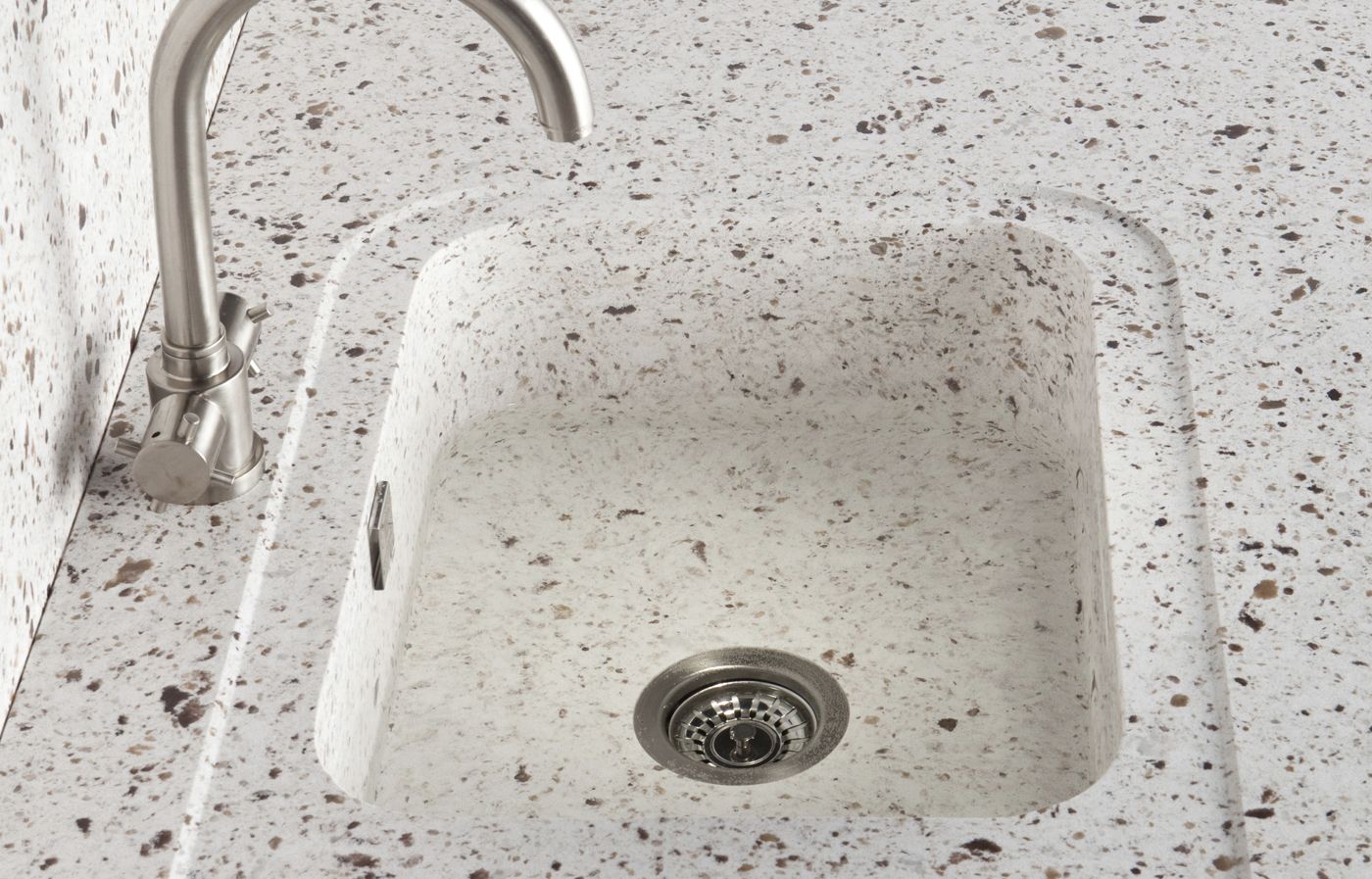 Sticking to a minimalist-kitchen look requires a little extra planning, given the room's required appliances and plumbing features. If a hefty farm sink isn't your style and the thought of a stainless-steel option bores you to death, consider slipping in a camouflaged sink. This seamless model is created from a single piece of natural quartz and nestles into your countertop. Available in two sink sizes and six colors.
DEUX Integrity Sink, Silestone for retailers
Watch as This Old House TV plumbing and heating expert Richard Trethewey replaces a kitchen sink.
Incognito Cabinet Spice Rack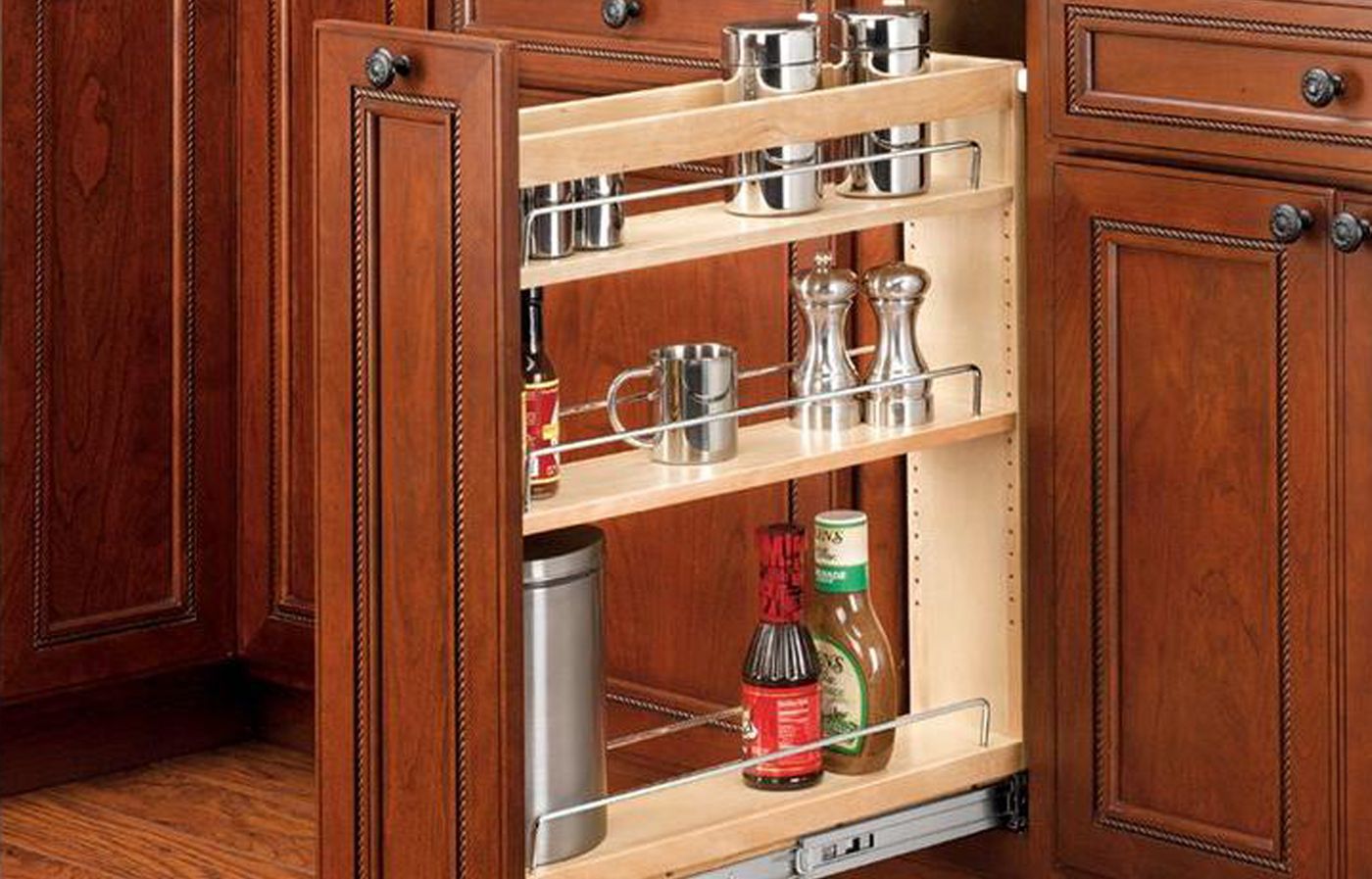 Free up counter space and avoid annoying spills with a spice rack that glides out of your kitchen cabinet, a TOH kitchen-upgrade favorite. This model features three adjustable wood shelves and a patented ball-bearing tri-slide system for easy gliding. The rack will work with existing kitchen cabinets.
5 in. x 22.5 in . x 25.5 in. Wood Base Cabinet Organizer, about $110; Rev-A-Shelf, available at The Home Depot
Get more work out of your existing kitchen cabinets. Watch as This Old House TV general contractor Tom Silva updates kitchen cabinet drawers with full-extension drawer slides.
Hidden Knife Rack
A magnetic knife rack affixed to your backsplash can make major moves in freeing up kitchen counter space. But you can take it one step further by securing a rack on the underside of a kitchen cabinet to keep any mismatched cutlery out of sight. We spotted the clever idea on Local Kitchen Blog, where Kaela, a blogger based in New York's Hudson Valley, writes about local eating and cooking projects in her 64-square-foot kitchen. Even in a larger kitchen, every bit of prep space counts, especially the inches a knife block can hog.
GRUNDTAL magnetic knife rack, about $15; IKEA
You'll want to double up on these kitchen helpers after you see how to make a magnetic knife rack organize your medicine cabinet.
Pop-Out Wall Outlet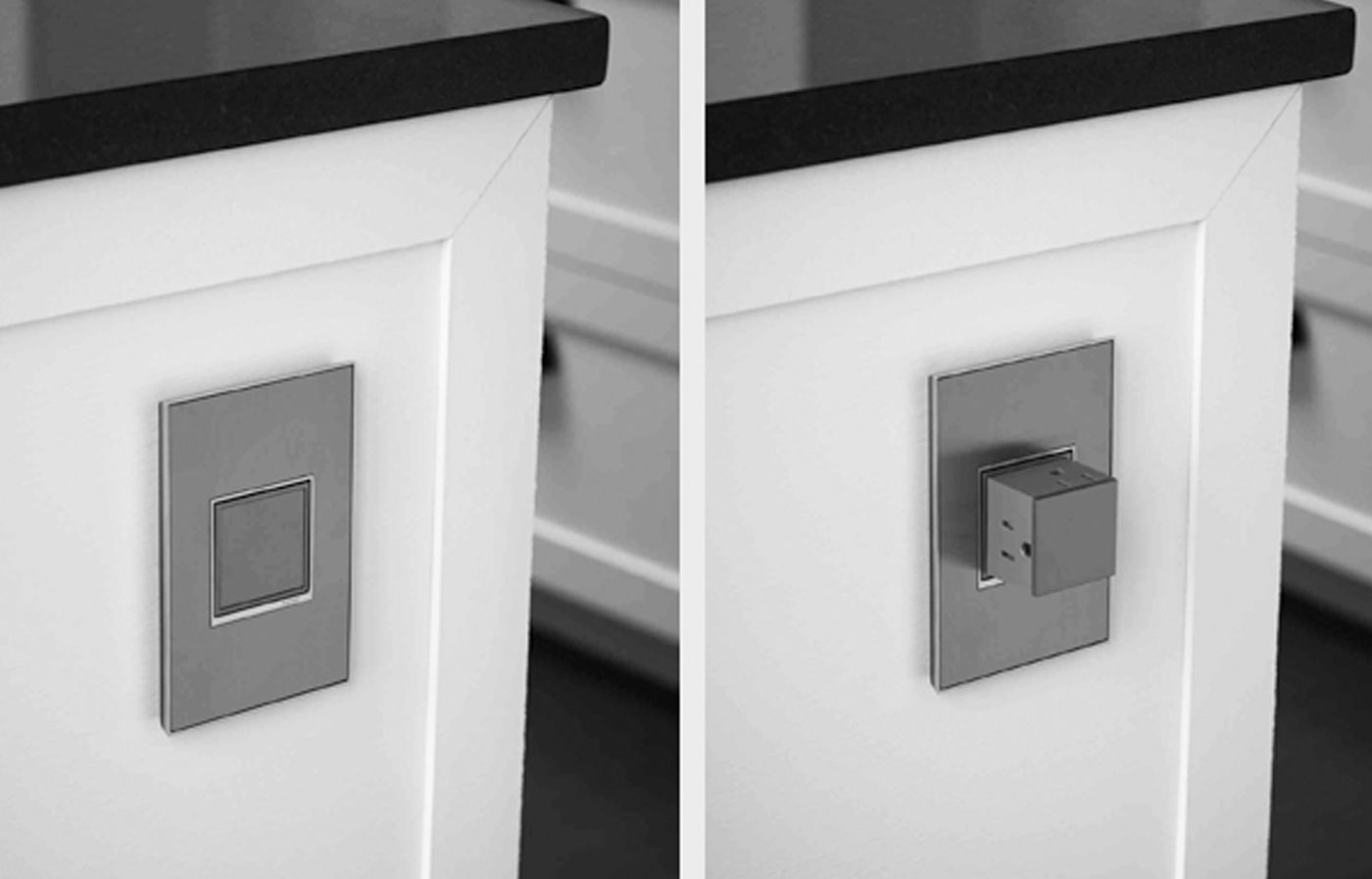 Keep things sleek on the side of your kitchen island and other surfaces with an outlet that will pop back in place after you're finished with it. You can swap in this three-plug outlet for your existing one and customize it to fit in with your existing surfaces and appliances. Available in 32 colors.
Pop-Out Outlet, 1-Gang, about $56; adorne by LegrandMake other smart choices about placing cook-space necessities with our guide, read this before you remodel a kitchen.