We've all seen it on the news. Hurricanes are bigger and more frequent. Sea levels are rising. And severe flooding—which has long plagued homeowners on the coasts and on the floodplains surrounding major rivers—is hitting homes situated along smaller waterways, too. Fourteen months before last fall's Superstorm Sandy shocked the Eastern Seaboard, inland communities in New Jersey, upstate New York, and Vermont experienced the damaging effects of encroaching waters from Tropical Storm Irene. While coastal floods during hurricanes are relatively short-lived, inland river flooding, such as in Alberta, Canada, in June 2013 or in the aftermath of 2005's Hurricane Katrina, can last for days or even weeks.
And things are likely to get wetter. In its 2013 report on the likely effects of climate change, the Federal Emergency Management Administration (FEMA) predicted that areas of the U.S. at risk for flooding will increase by as much as 45 percent by the end of this century. That's why many homeowners are bracing for the bad storms now, before the deluge.
Keeping a home habitable after an extreme weather event is all about putting multiple protective measures in place, says Karen Durham-Aguilera, the director of contingency operations and homeland security for the U.S. Army Corps of Engineers. A look at the Jersey Shore rebuilding featured on the new season of TOH TV, which begins airing this month, highlights what experts are calling "layered" design features that can help homes and their occupants survive potential weather catastrophes. And when it comes to flooding, it all starts with raising a house above the predicted danger zone. Here's a closer look at how it's done.
Raising Your Home on Pilings (or Piers)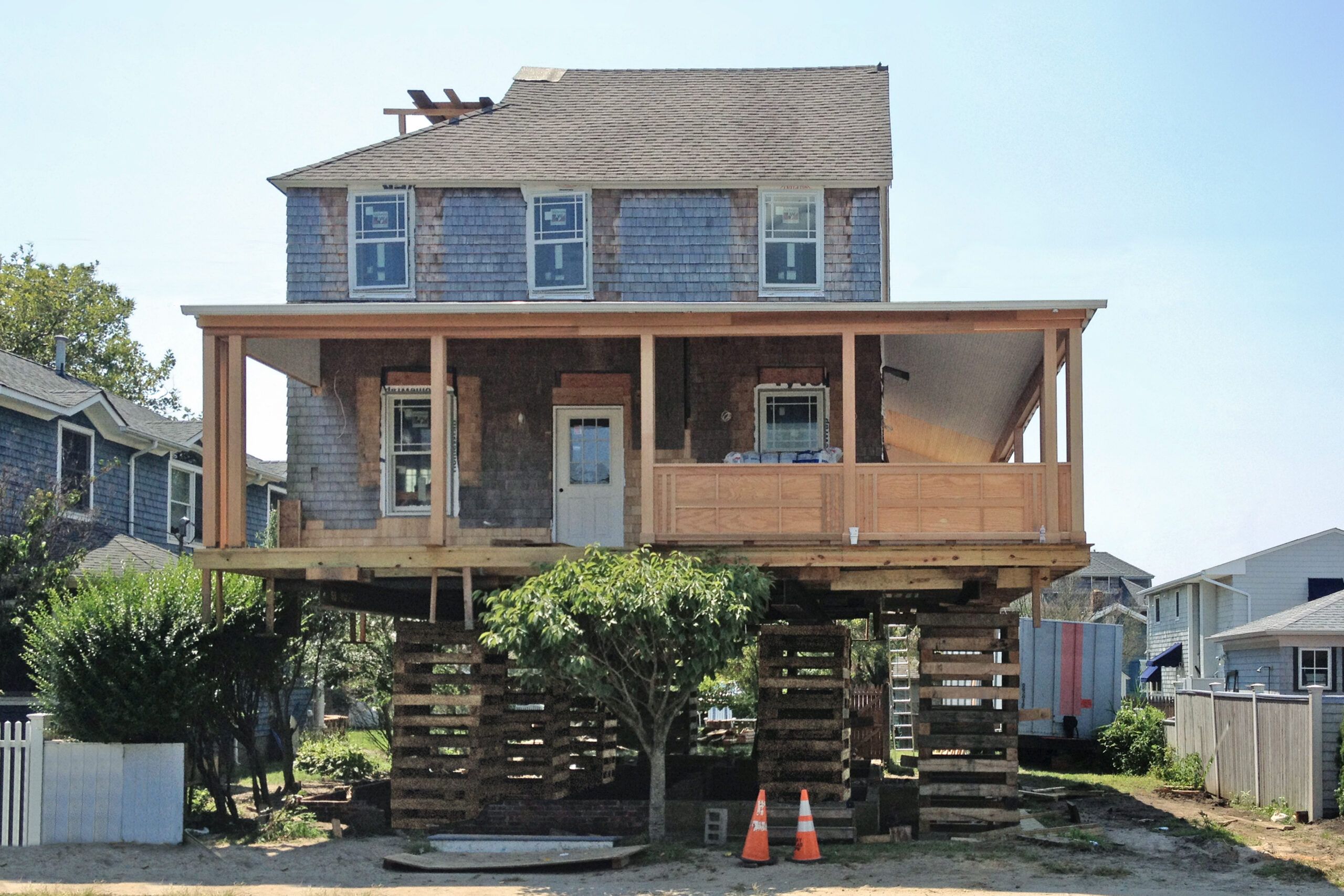 Raising an existing house on piles (also called piers) so that the lowest level is safely above the flood stage sounds like a complicated job—until you stop to envision what it would take to rebuild a life after a total washout. In fact, in high-risk areas, proving that your house meets your local building authority's base-flood elevation (FEMA's 100-year-flood-zone determination) is often the only way for homeowners to qualify for insurance and building permits.
One reason that rebuilding after a storm can be so frustrating is that FEMA is presently revising its flood-zone maps in response to rising sea levels. Community-based regulations, which are drawn up using FEMA guidelines as minimum standards, are being revised as these new minimum guidelines are published. To make sense of these changing regulations, FEMA recommends that homeowners work only with experienced engineers and contractors licensed in the homeowner's state.
High-tech piers
Carlos and Maria Santos own a 1950s home, just steps from the waterfront in Point Pleasant, New Jersey, that is one of the three rebuilds being featured on TOH TV. The couple took steps to temporarily elevate the house right after Sandy had filled their living space with 5 feet of water. Once the floodwaters receded, Carlos did all the remediation himself, tearing out the wallboard, dousing the stud walls with anti-mold agents, and running dehumidifiers to dry things out. A few months later, they elevated the structure about 10 feet above grade on high-tech helical steel piles.
Traditional piers
A more traditional method will be used to elevate Jed and Christine Laird's 1890s home, in Bay Head, New Jersey, which is located on a narrow barrier peninsula between the Atlantic and Barnegat Bay. The clay subsoil beneath the house is stable enough for concrete-block piles anchored to below-grade concrete footings. But, to complicate matters, work on the house itself—as with many period homes—has run into unforeseen challenges.
"The original wood framing had been exposed to flooding before and altered several times, and all of it was inadequate," says Jack A. Purvis, the project's architect. "So we ended up having to jack the house from the second story and entirely rebuild the first story underneath."
Aesthetics, Storage, and Safety: Lattice or Louvers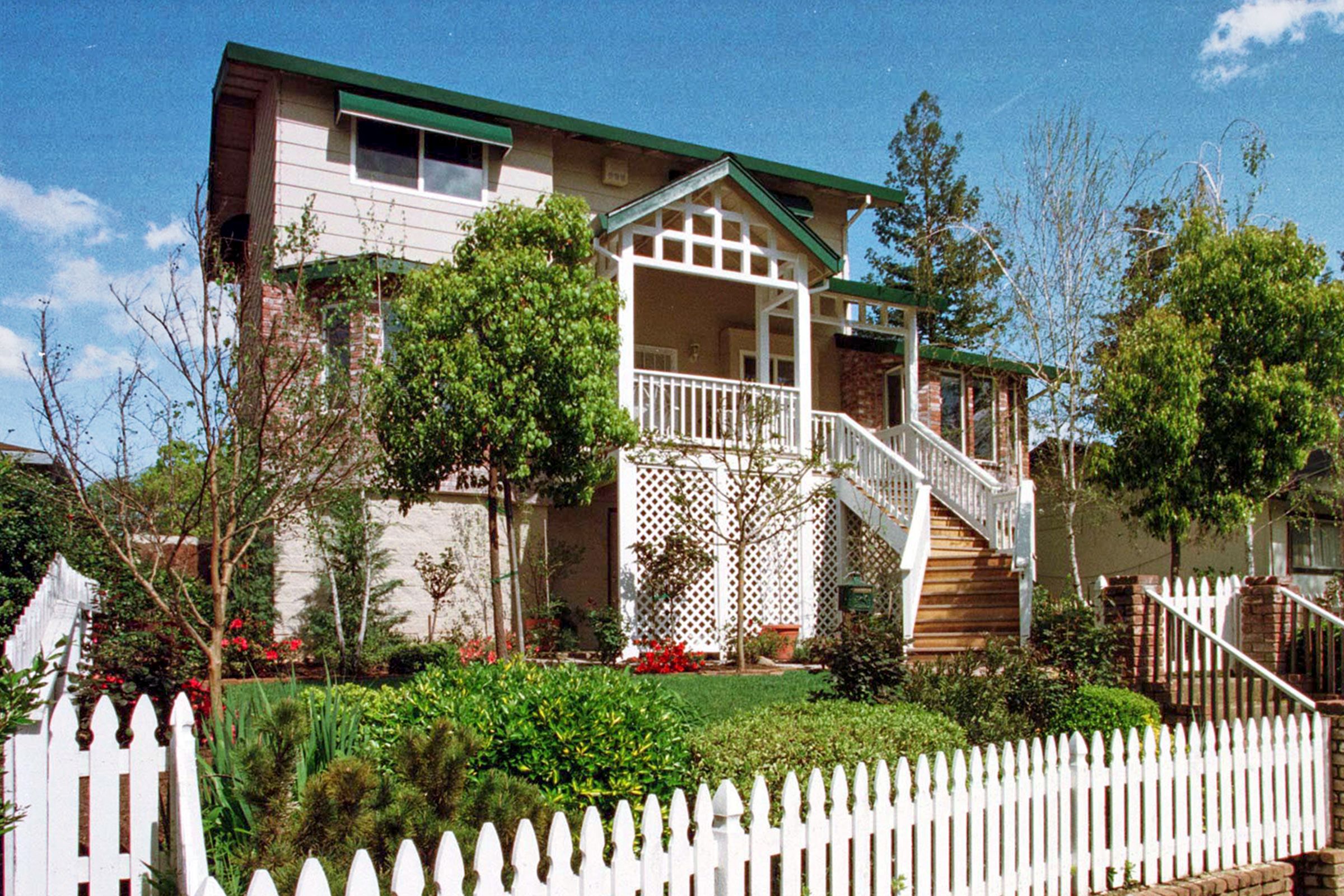 At the Santos home, breakaway walls were installed between the piles, around the foundation's perimeter. These walls are attached to the piles in ways that allow the connectors and walls to be swept away during a flood without damaging the structure or the raised living space above it. Ranging in design from louvered wood panels to unreinforced hollow concrete blocks that can be veneered with stone or brick, breakaway walls give homeowners the option of utilizing the space underneath an elevated house to store their lawn furniture, kayaks, bikes, or car. "We will essentially have an aboveground basement," Carlos says, "with a lockable door to keep it private. But we won't be keeping anything irreplaceable there."
Masonry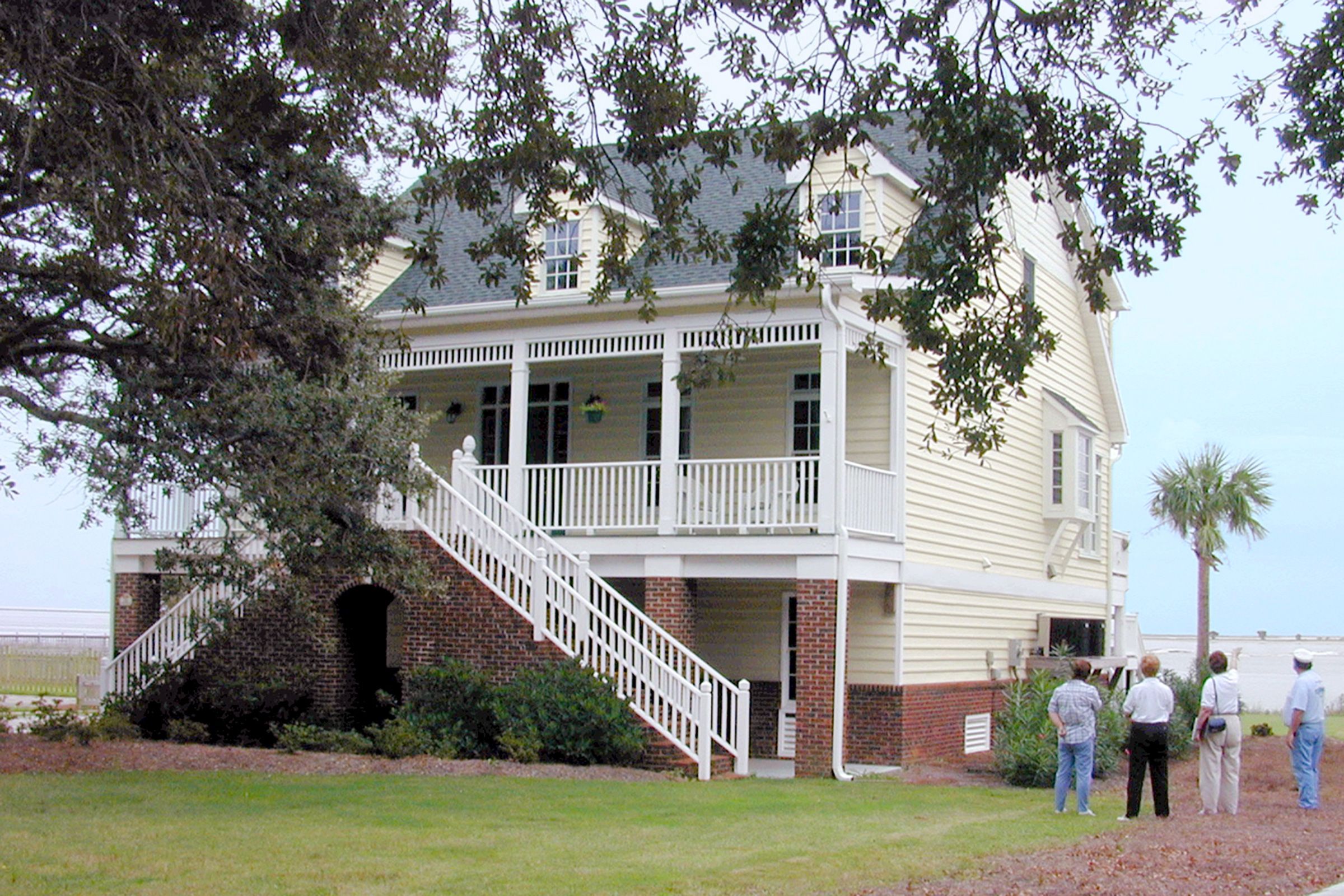 For the Lairds, the struggle is how to deal with the radically altered look of their historic home. "For Jed and me, the key is to make it feel as much like our old house as possible, rather than drawing attention to the new elevation," says Christine. They are leaning toward camouflaging their concrete-block piles with brick veneer salvaged from the house's original foundation and installing breakaway lattice or louvered panels in the areas between them.
Flood Vents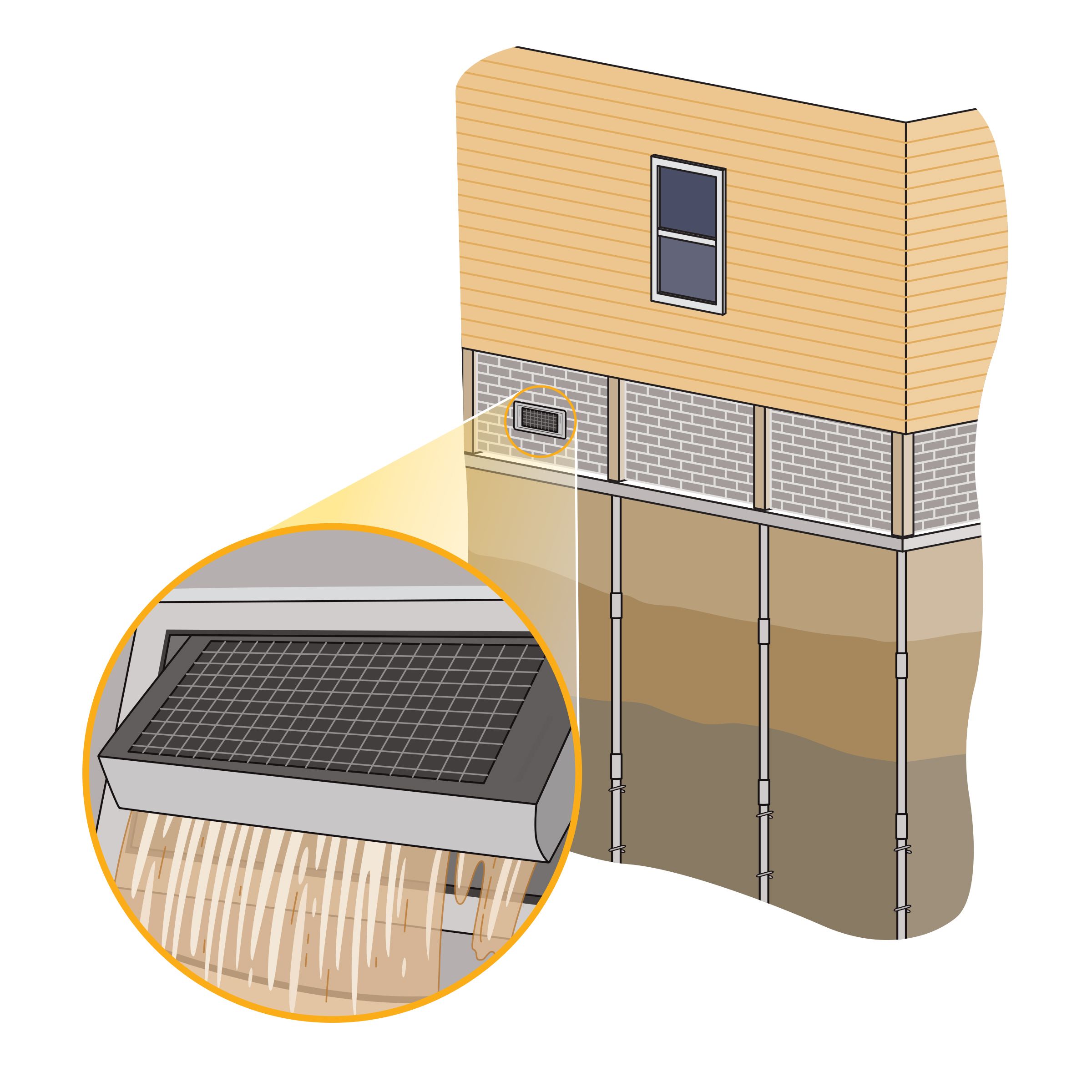 At a new prefabricated home being built for Rita Gurry, of Manasquan, New Jersey, breakaway walls will consist of painted concrete block. Her builder, Zarrilli Homes, was able to use pressure-treated wood piles with concrete footings for support because Rita's old home, a 1940s Cape-style cottage, was so damaged by Sandy that it had to be demolished.
As at the first two homes mentioned, the major mechanical systems for Rita's home—water heater, electrical panel, and furnace—are being installed above the flood zone in the upper living areas of the house. These will be serviced by waterproof utility connections attached to interior piles. Raising this equipment improves the odds that the house can survive a major storm in habitable condition.
Pro tip: "The mantra among contractors along the Shore is 'stronger, better, higher'—and that's the only way to rebuild in flood-prone areas." —Norm Abram, TOH master carpenter
Pile supports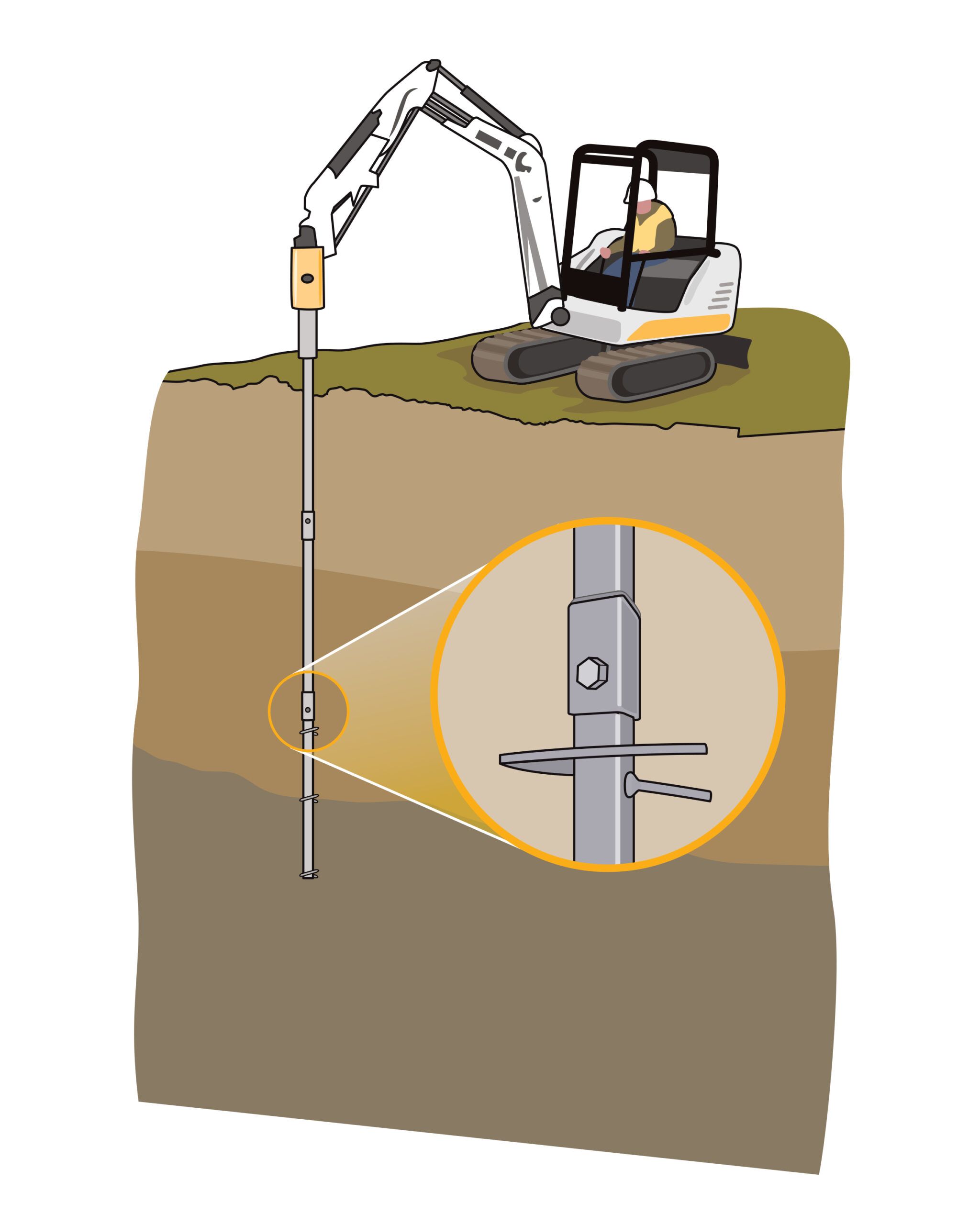 Site conditions influence whether wood or masonry piles with concrete footings will provide enough structural support or whether helical steel piles, which are installed in sections, are called for.
Helical piles
The optimal solution in unstable soils, such as sand or peat, these are made from short—about 5 feet long—steel segments bolted end-to-end on-site. They get rotated into the ground by machine (as shown) and can be installed where traditional wood piles cannot fit under an existing house. Screw-like plates (inset) cause less soil disturbance than traditional excavation. The piles can be tied directly into the building structure or into conventional concrete footings.
Pile coverings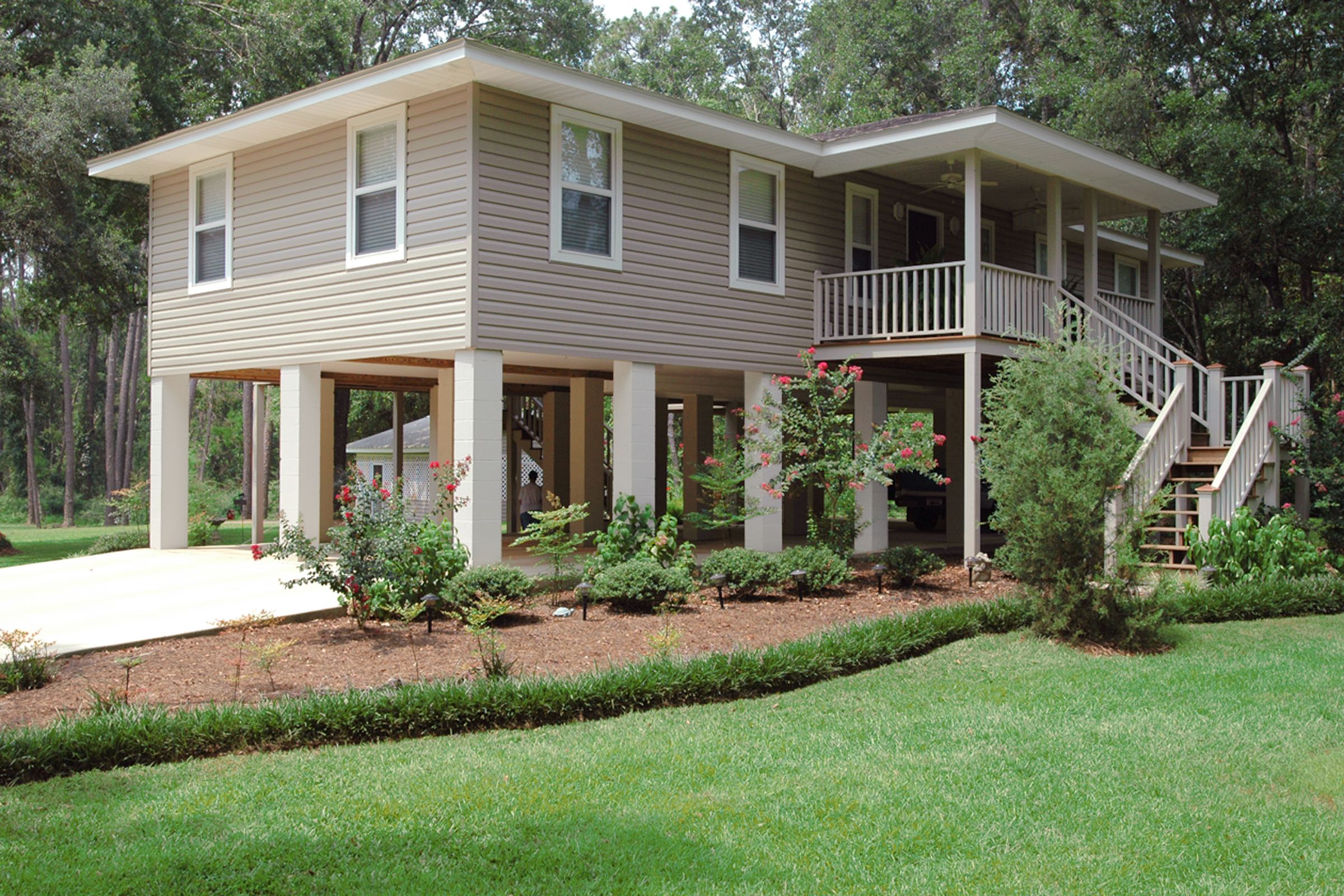 Whatever they're made of, piles present an aesthetic issue. Many homeowners choose to cover them in brick, stucco, or fiberglass sleeves to help them blend into the rest of the house.
Is Your Home Covered by Flood Insurance?
Flood damage is not covered in standard homeowners or renters insurance policies, according to the National Association of Insurance Commissioners. That means you will need to purchase separate flood insurance. Check the FEMA site floodsmart.gov for information about how to buy flood insurance and a list of licensed flood-insurance sales agencies in the U.S. You can also download the Floodsmart Guide to Flood Safety and Preparedness for more information.