Here at the TOH Modern Barnhouse, homeowner/designer Amy Matthews was mulling over flooring options when inspiration struck. "I was already pouring a concrete slab to be heated, and since I love the minimalist look of concrete floors, I thought, 'Why not leave it as it is, and just burnish the concrete for a modern industrial look instead of adding another material—and another expense—on top?'"
Concrete floors are incredibly durable, easy to care for, and make a sleek style statement. And thanks to in-floor hydronic radiant heat, these floors will be toasty to the touch.
Planning stage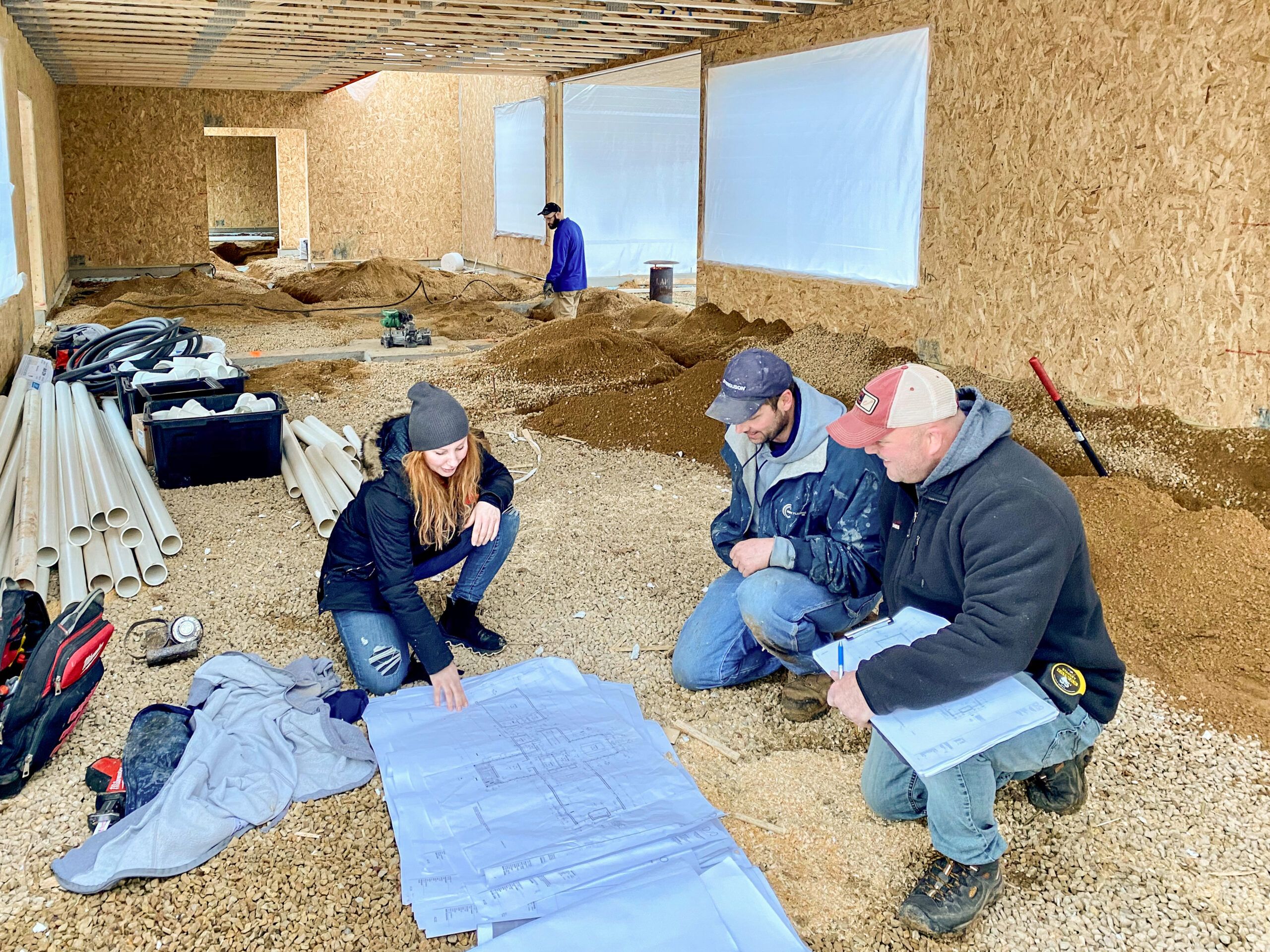 Shown here, Amy Matthews, site supervisor Jeff Mears, and plumber Nick Dusek review the plans to determine the location of trenches for the plumbing and electrical that needs to live within or below the slab.
What lies beneath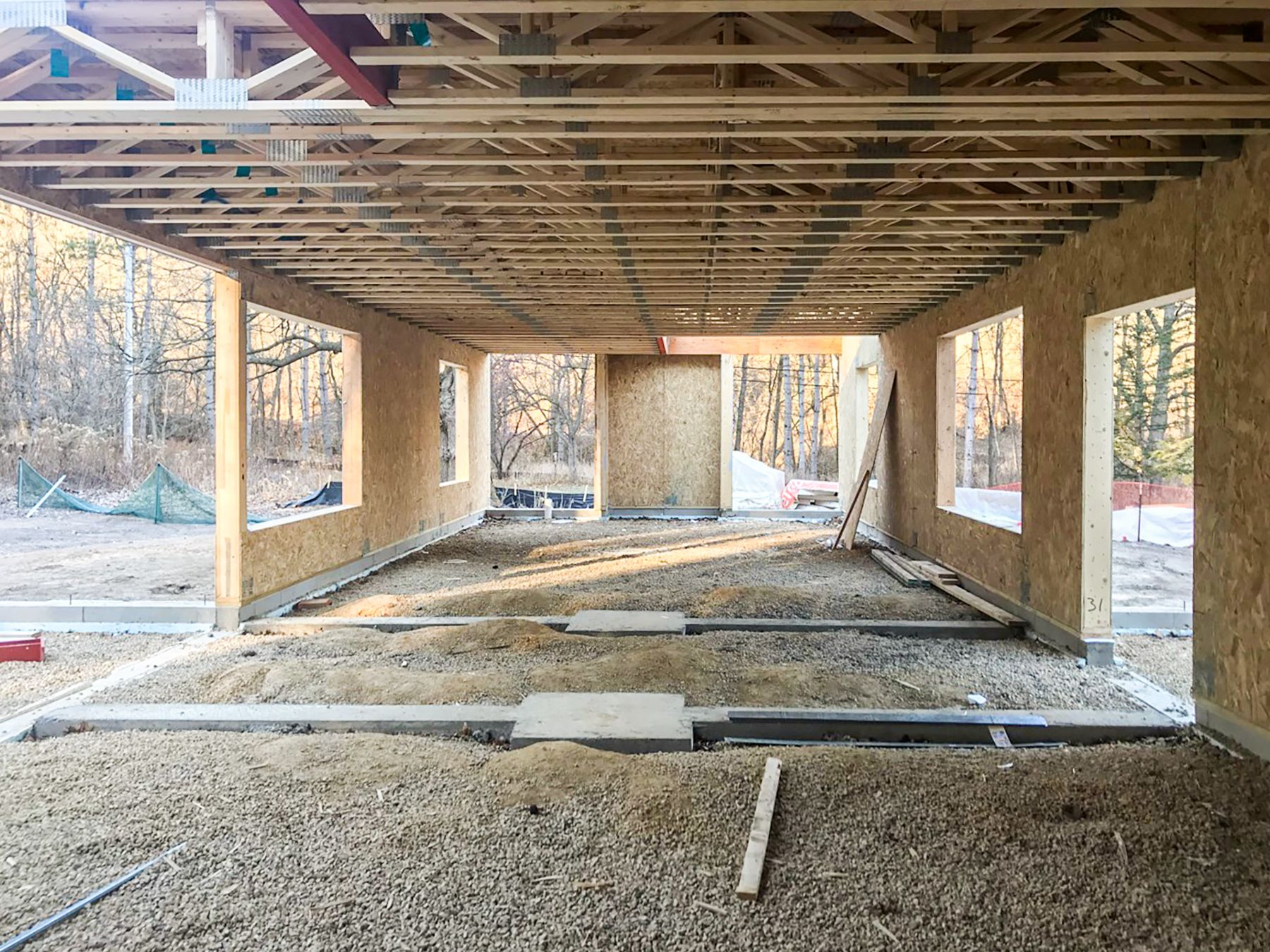 First, a sand and gravel base is laid atop the dirt infill and leveled.
Insulation and PEX tubing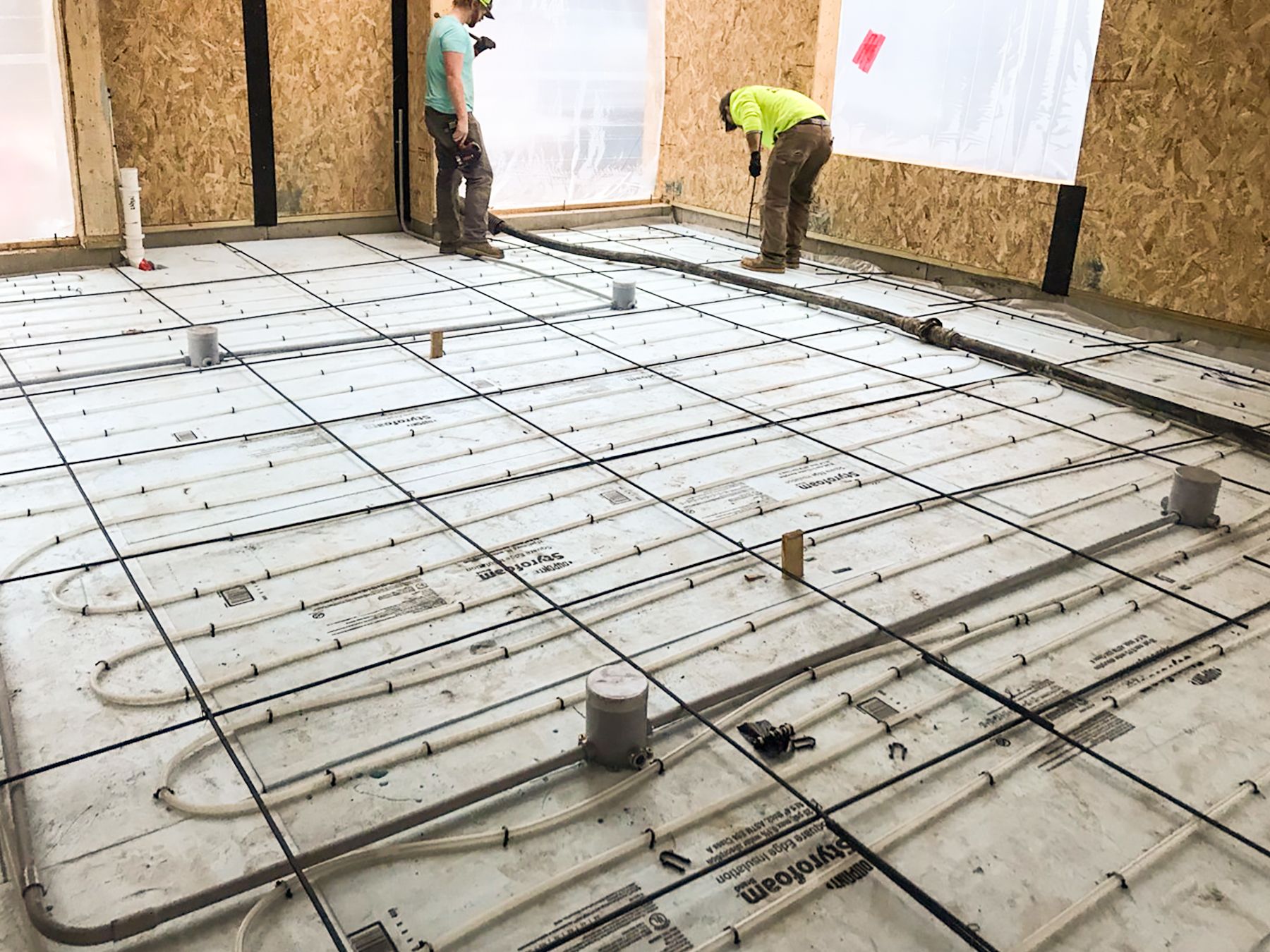 Next, rigid foam insulation is set down on top of the sand and gravel base, and flexible cross-linked polyethylene, or PEX, tubing is snaked around the room and fixed in place with staples. Rebar adds structure and prevents the foam and PEX tubing from rising when the concrete is poured.
PEX tubing: Uponor
Hydronic heat route lines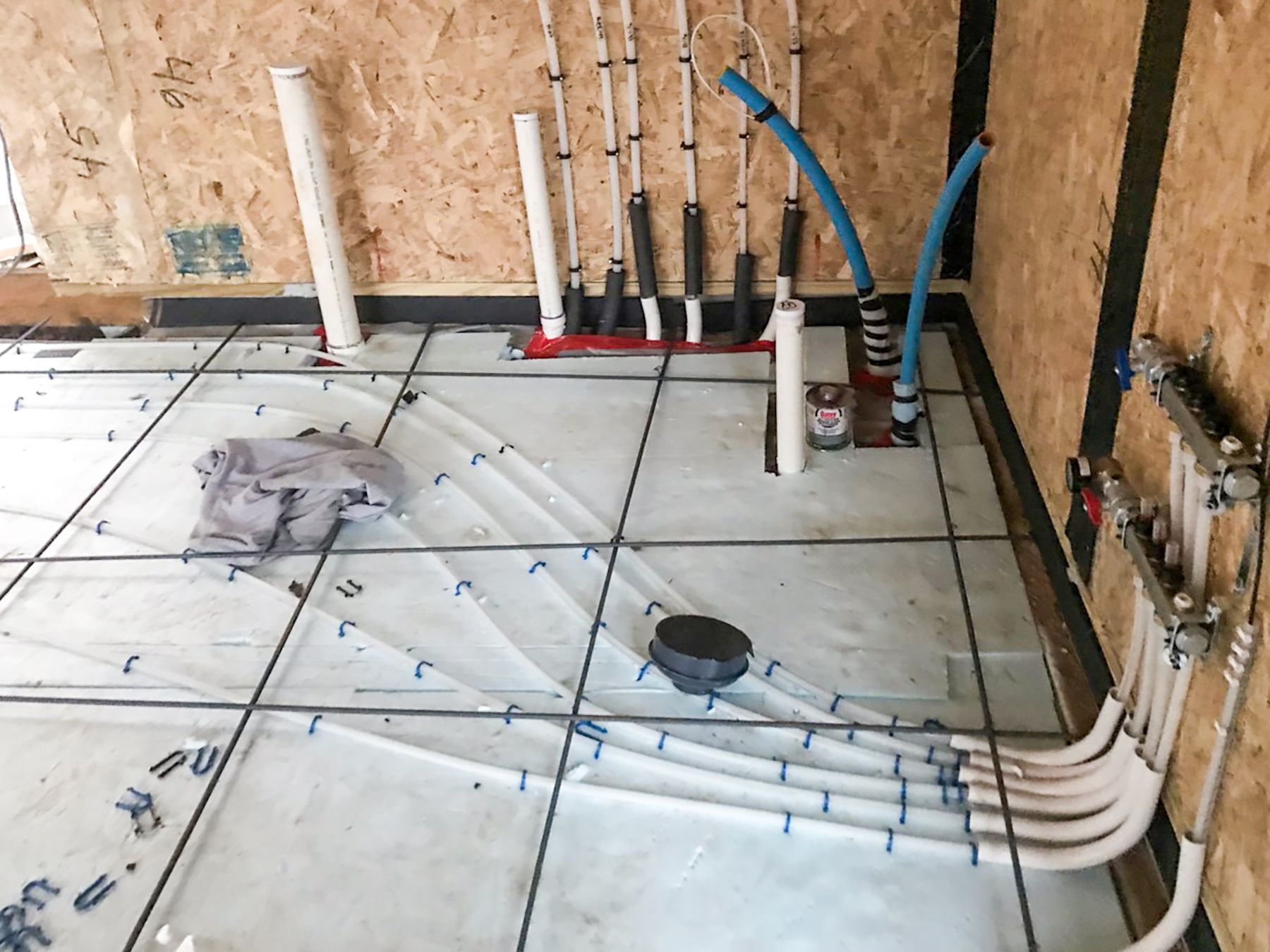 Tucked out of sight, but easily accessible in the ground floor mechanical room, these manifolds are the heart of the radiant heating system. A carefully laid out system of PEX tubing distributes supply water from the heat source (a high-efficiency natural gas boiler) to smaller pipes that circulate hot water throughout the system.
PEX tubing: Uponor
Zoning for comfort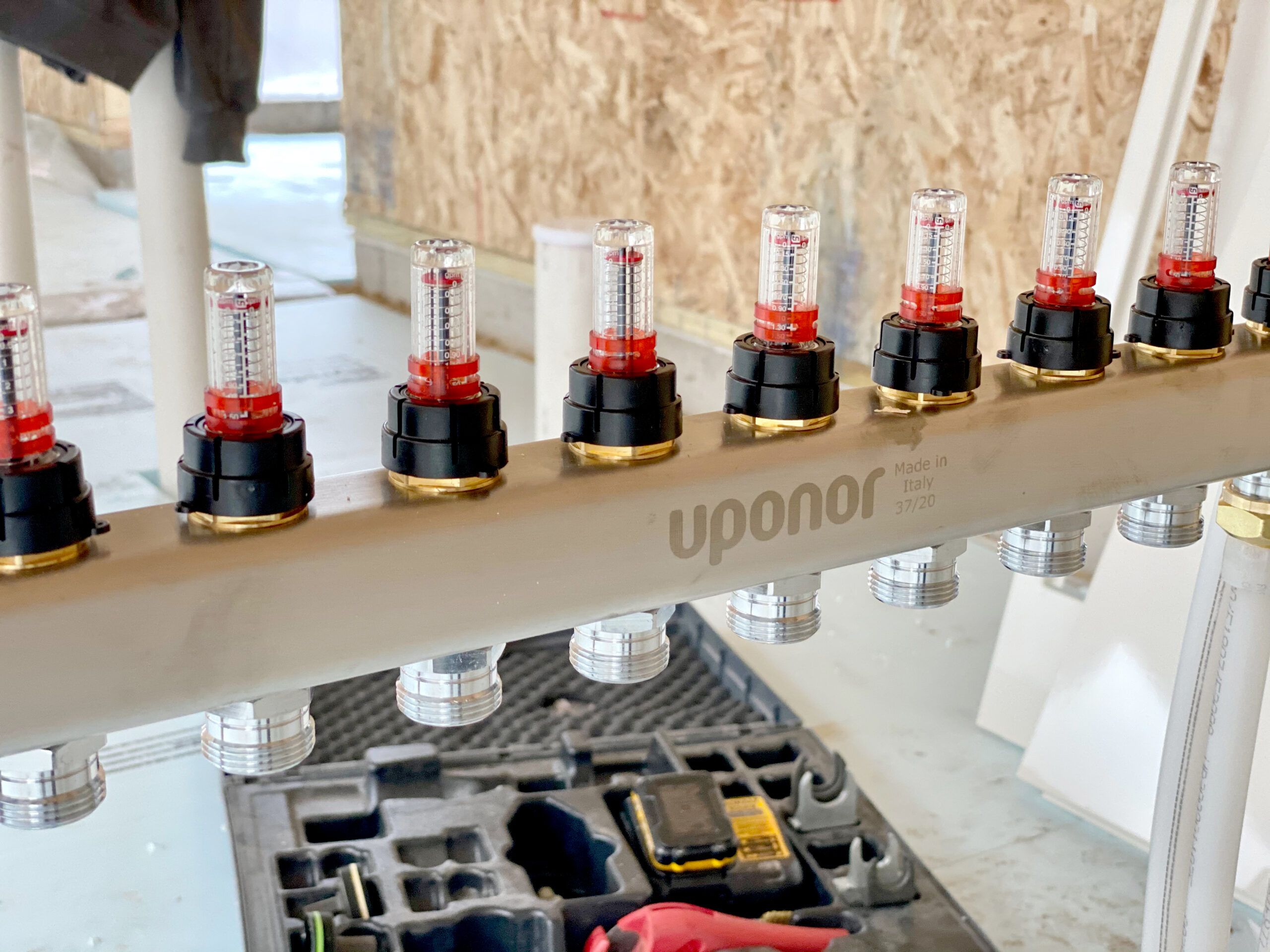 Hidden within an access panel in the walk-in closet off the main hallway on the first floor, the manifold gauges monitor and regulate the temperature and water pressure for separate zones. Heated to 80 to 85 degrees F, the floors will feel warm underfoot in winter.
Hydronic heat system: Uponor
Pouring, leveling and troweling the slab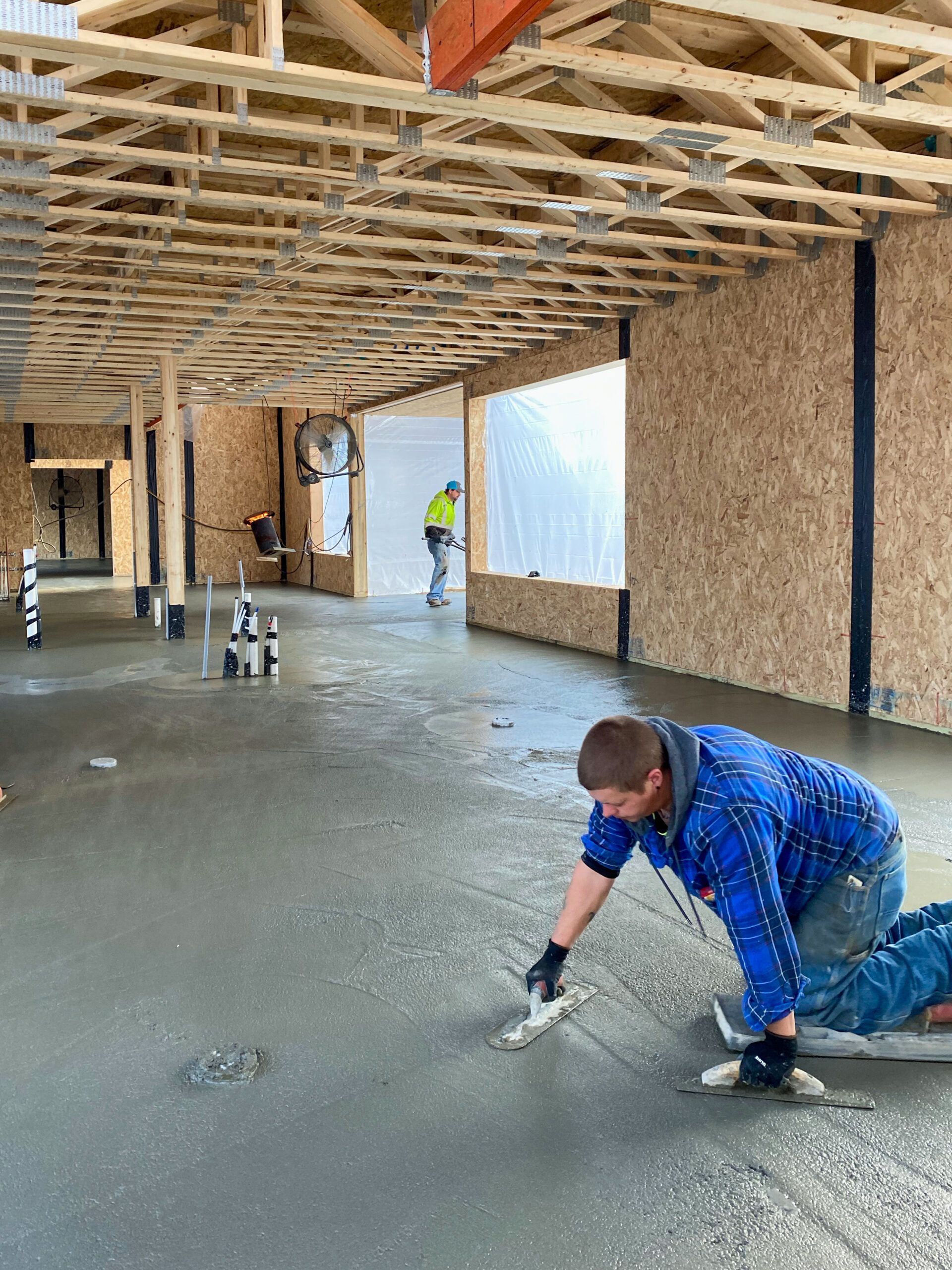 Concrete trucks poured the 1,900-square-foot slab in just two hours, and a crew quickly levels or "screeds" the floor to keep it from drying unevenly. Once it's partly hardened, laborers supported on kneepads smooth out rough spots with trowels.
Burnishing the floor for a beautiful finish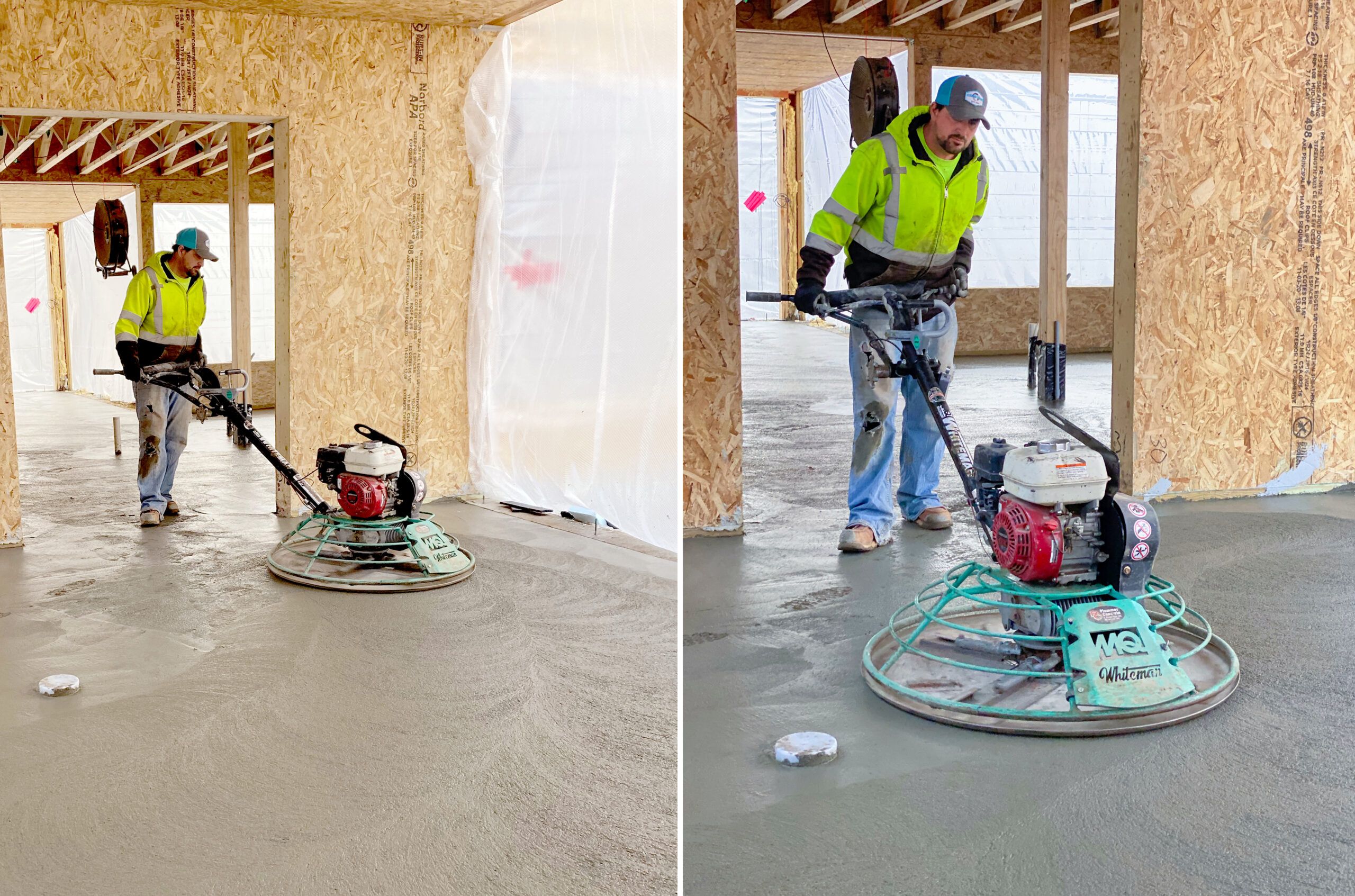 With the floor hardened just enough to support a workmen without leaving deep footprints, a troweling machine runs over the surface at high speeds buffing and burnishing it to a smoother, harder, and silkier surface with each pass.
The finishing touch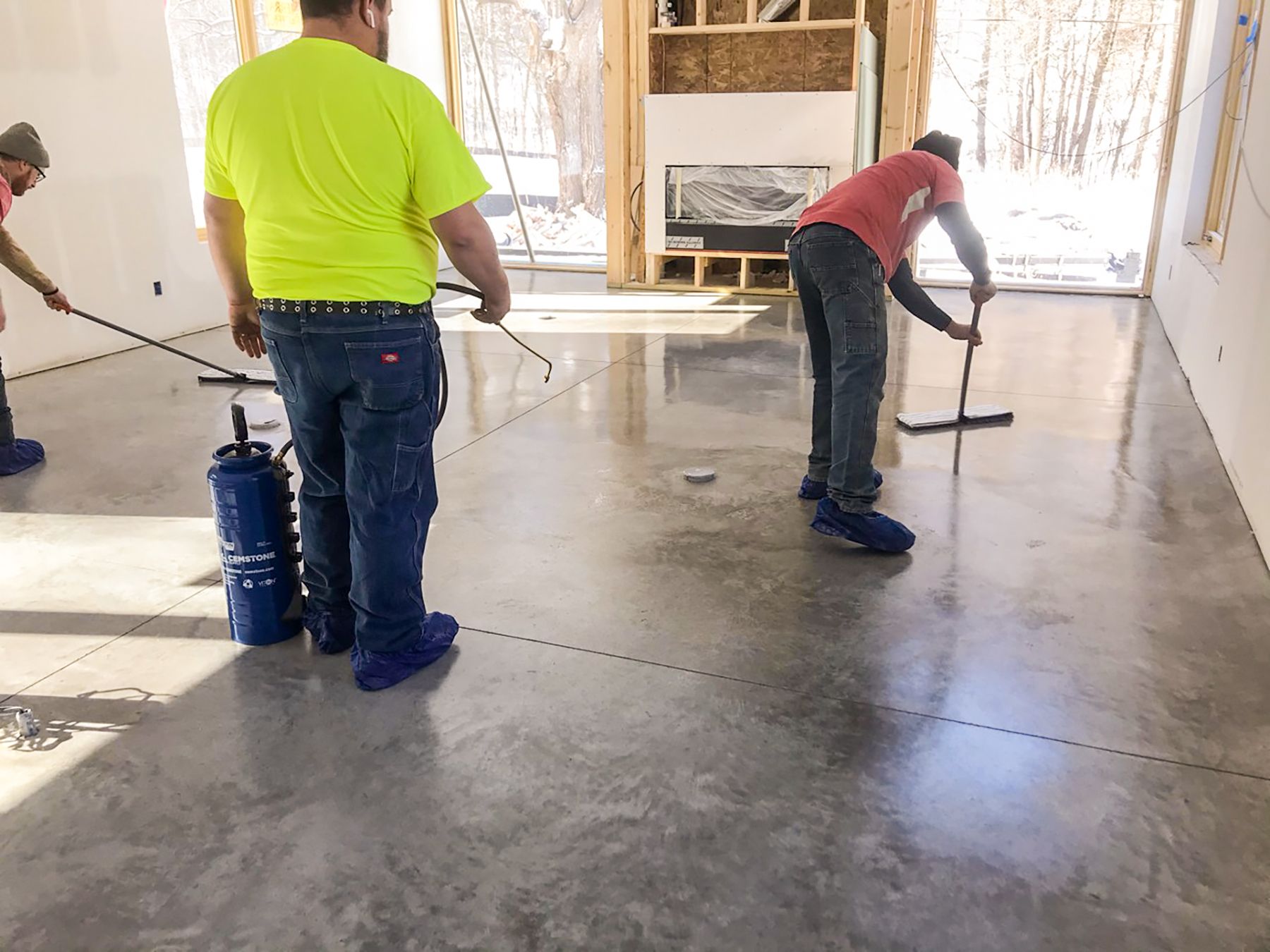 A sealer is applied to protect the rich, variegated patina.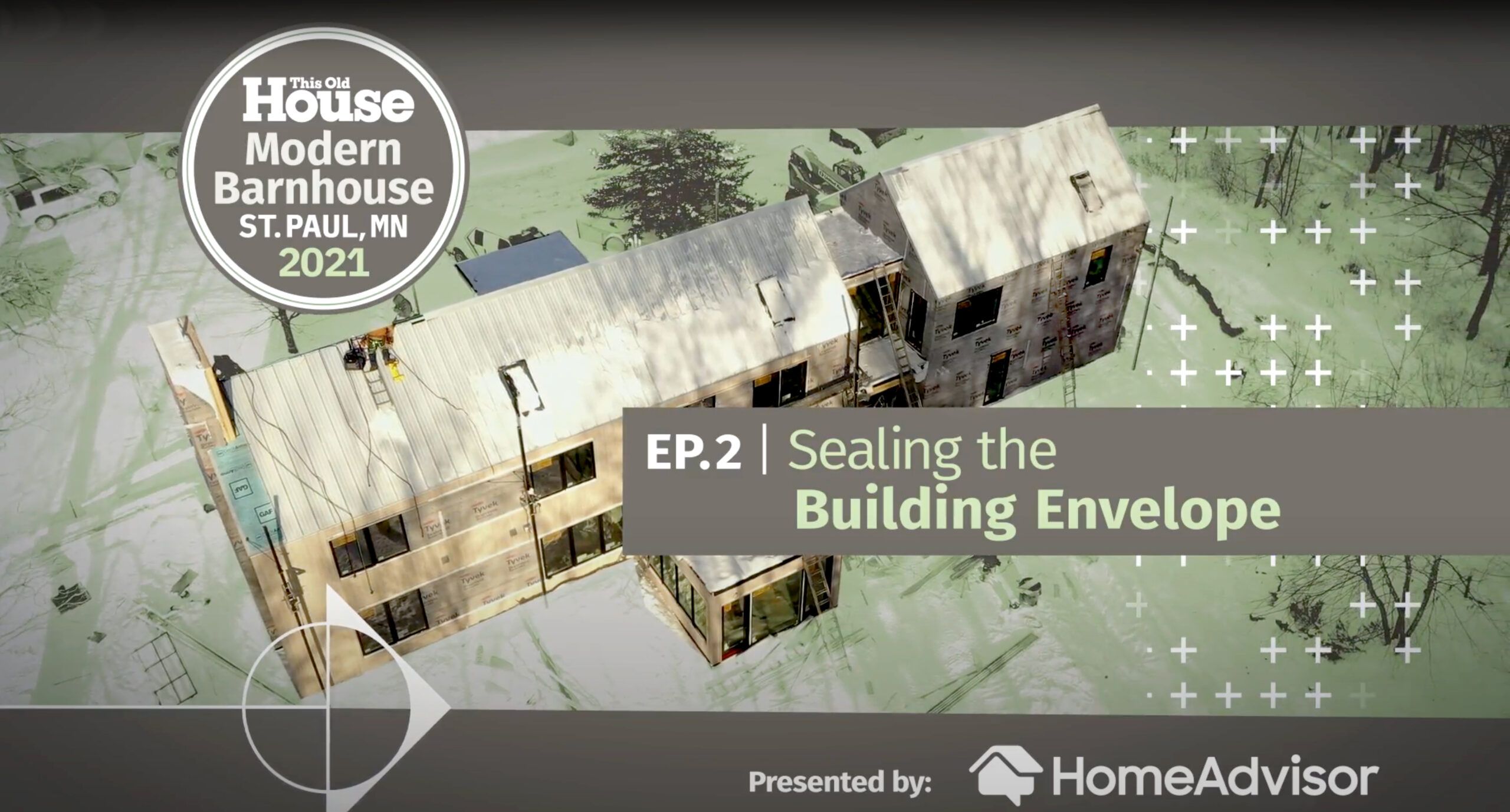 Watch the Hydronic Heat System Come Together
To learn more about the hydronic radiant heat and cement floors at the 2021 Modern Barnhouse, watch Episode 2 of our Idea House video series.