Everyone knows about the basic levels: two-foot, four-foot, 6-foot, and torpedo levels, for example. But when it comes to working in large spaces outdoors, these levels aren't nearly as handy as they are when installing a door or hanging a picture. General contractor Tom Silva has some better options to offer, teaching host Kevin O'Connor how to choose the right leveler for the right job.
Types of Levels
Bubble or Spirit Levels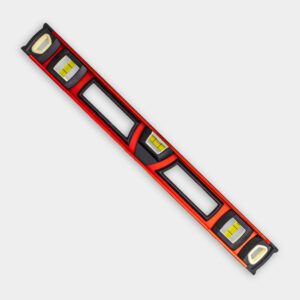 The most common types of levels that homeowners and DIYers are familiar with include bubble or spirit levels. These levels are essentially straight pieces of metal or fiberglass with liquid vials installed. Inside each vial is a bubble, and when the bubble is centered in the vial, the level is either level or plumb.
There are several sizes of bubble levels, including two-foot, four-foot, and six-foot, as well as shorter levels known as torpedoes. Torpedo levels are great for hanging pictures and checking the slope of straight objects like plumbing pipes. Two-foot levels are best for general-purpose work and hanging cabinets. Four-foot levels are great for leveling boards and large objects. Six-foot levels are best for installing door jambs.
Laser Levels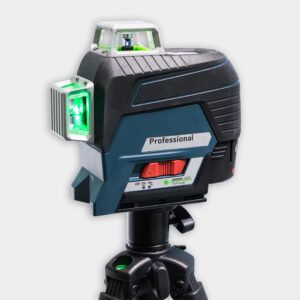 Laser levels project a laser beam on a wall or surface, and as the laser settles, it creates a perfectly level line to follow. These they're great for a lot of projects including installing ledger boards outside, laying out cabinets and moldings inside, or even for landscaping when grading or leveling.
Water Levels
Water levels are the old-school option. These levels feature a reservoir of water connected to a flexible tube. The user puts the water reservoir in one location leaves it there, and then uses the flexible tube to mark the work surface.
Since water seeks its own level, anywhere the water line sits in the tube will be exactly the same height as the water in the reservoir. Water levels can be extremely long and particularly useful when installing a ledger board around a corner or working from one end of a house to the other.
Atmospheric Levels
Atmospheric levels are similar to water levels, but they use atmospheric pressure instead of water. They have a base unit that sits in one location, and a meter that the user walks around with. Since the atmosphere has specific weights at specific elevations, these levels measure the atmosphere at the meter and compare it to the base. If they match, the two are level.