This article appeared in the Fall 2023 issue of This Old House Magazine. Click here to learn how to subscribe.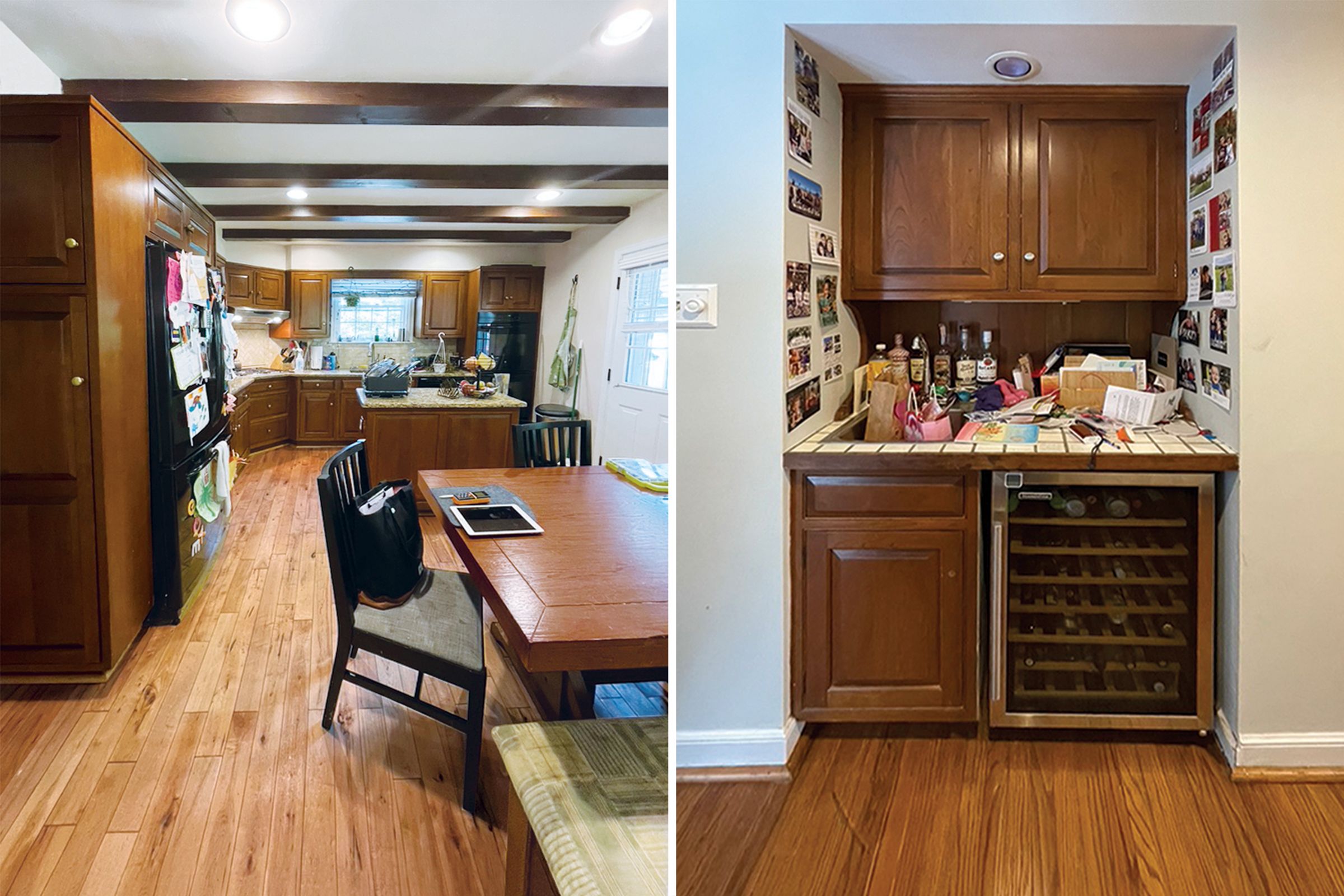 Having family mealtime is a must, but sometimes parents need their own space, too. That's one reason Wyncote, PA, homeowners Molly Eigen and Sarah Elder—parents of three, all under age 11—wanted to preserve the formal dining room in their 1950s center-hall Colonial. But their cramped, dark kitchen was crying out for more storage, better traffic flow, and updated finishes. "It wasn't in sync with our simpler, more modern style," Molly says.
Interior designer Libby Rawes was able to deliver on all fronts by making one crucial move: bumping into the adjacent dining room by 37 inches. Those few extra feet allowed her to add a floor-to-ceiling pantry cabinet next to the opening to the dining room and a square island that doubled the storage and prep area of its undersized predecessor. Moving the cooktop out of its awkward corner and scrapping it and double wall ovens in favor of a traditional range allowed for another tall pantry where the stacked ovens had been, as well as better-organized base cabinets.
A built-in banquette and round table fit the family at mealtime, encouraging conversation. "But when we have people over, we pack the kids in there while the adults get the dining room," says Molly. As for the cook space, she adds, "The quality, easy-clean materials; storage for everything; and warm, inviting look make the kitchen perfect for us."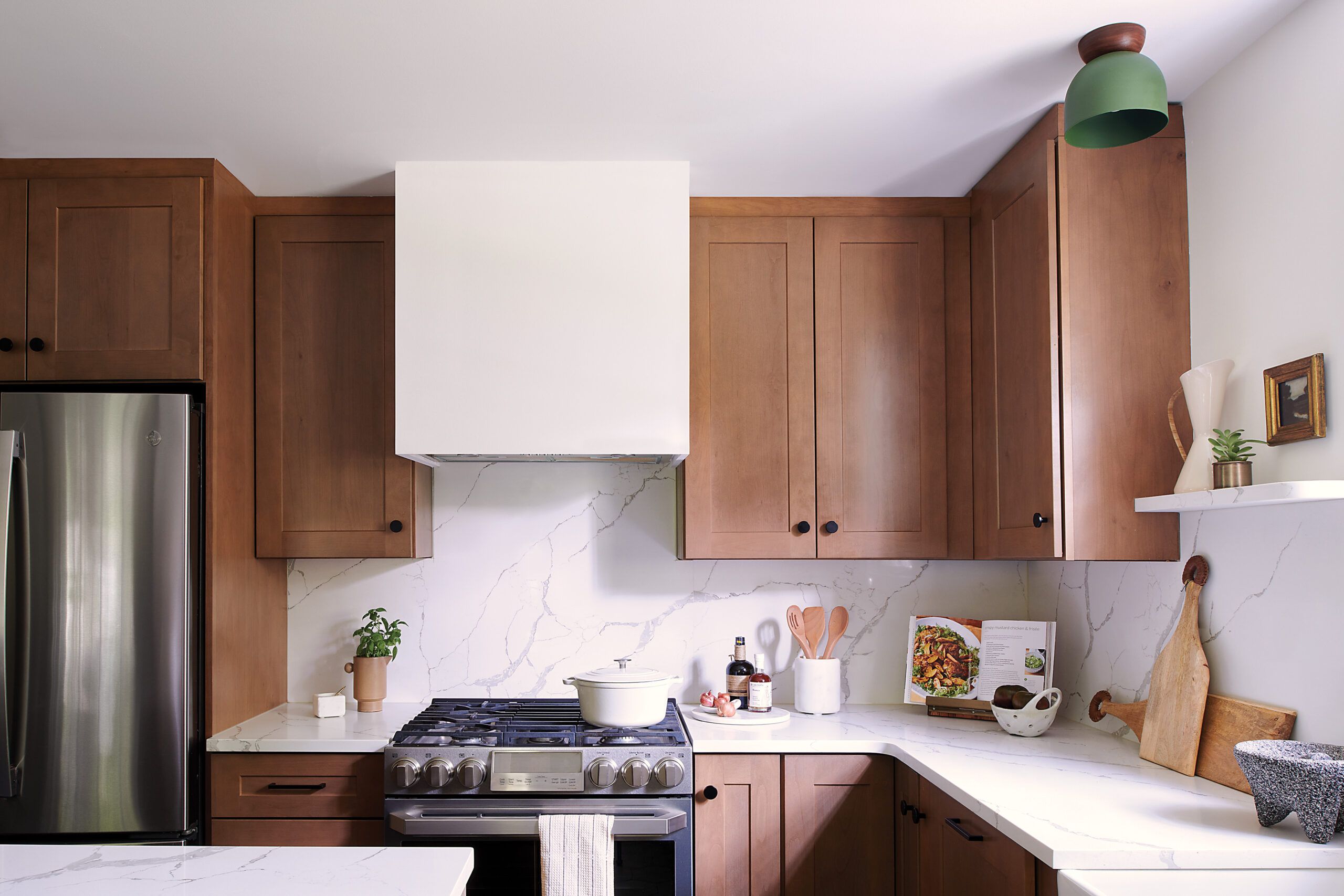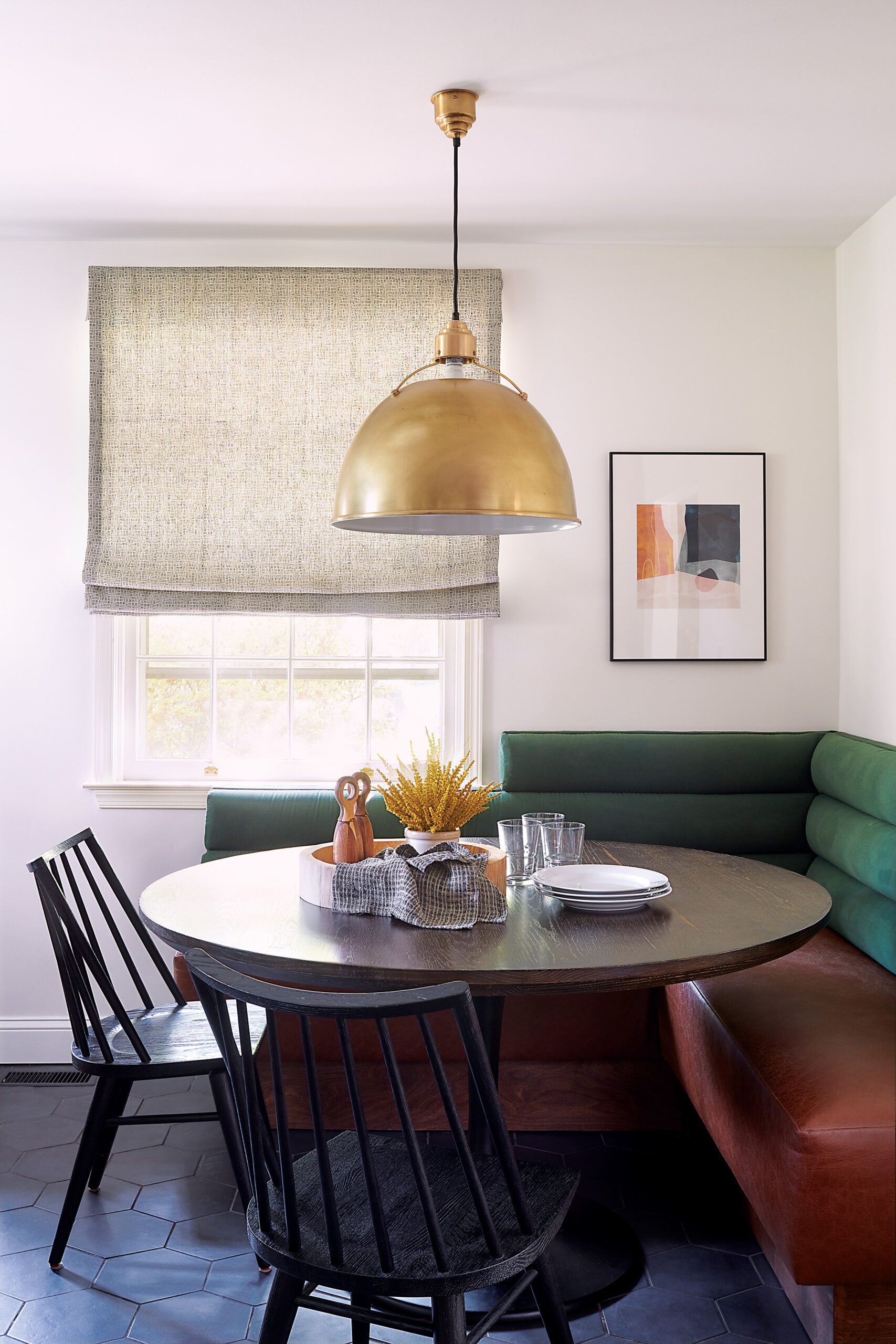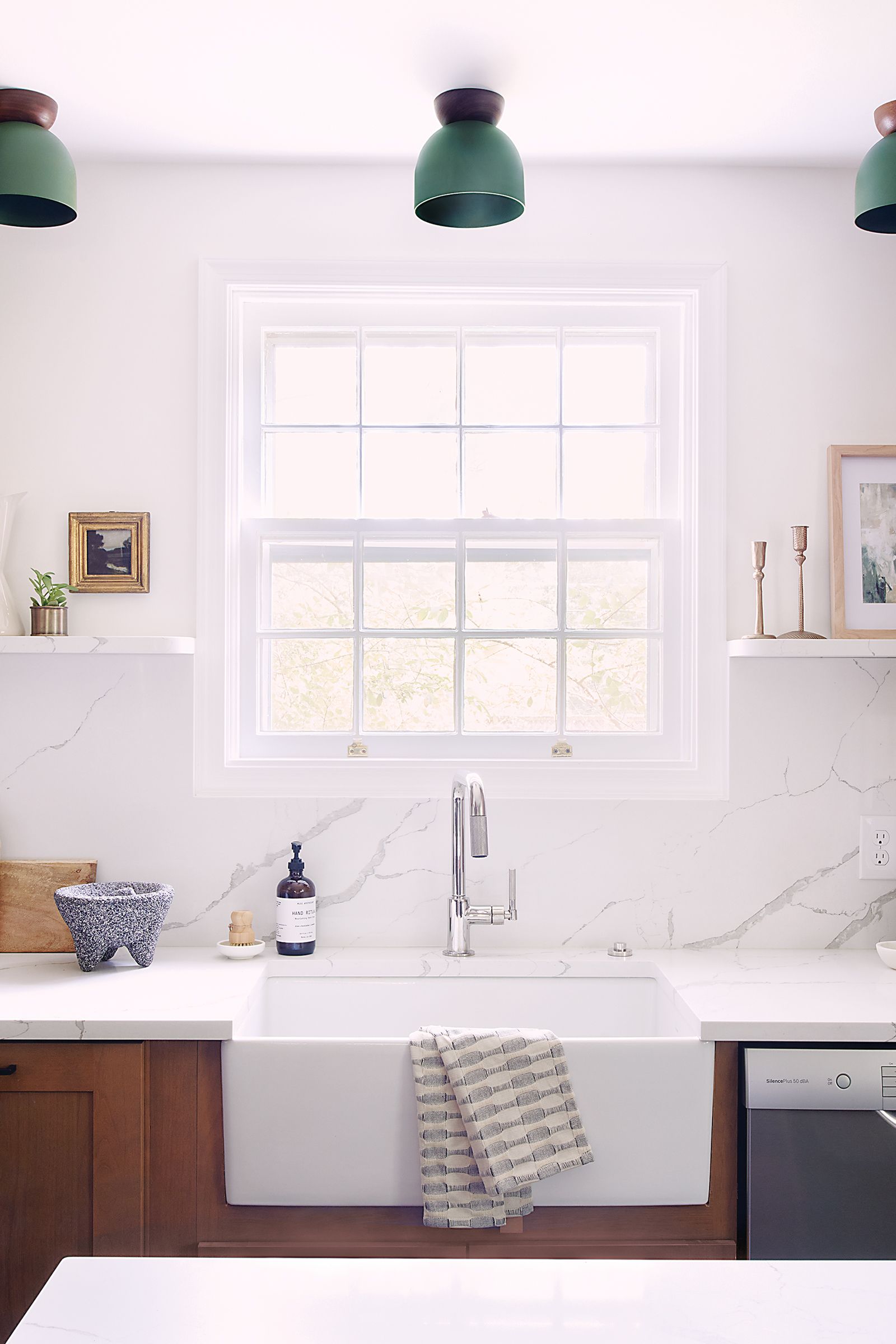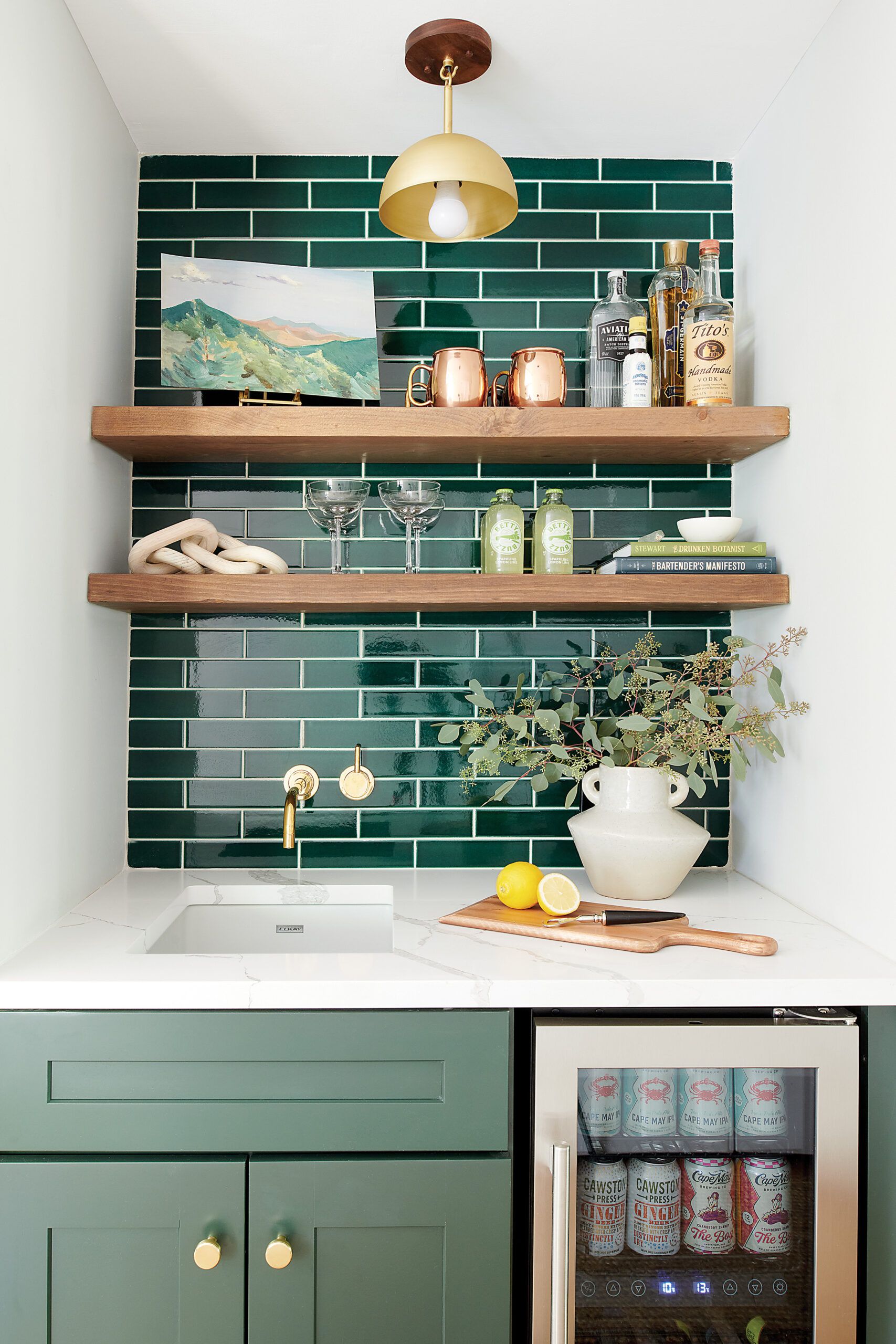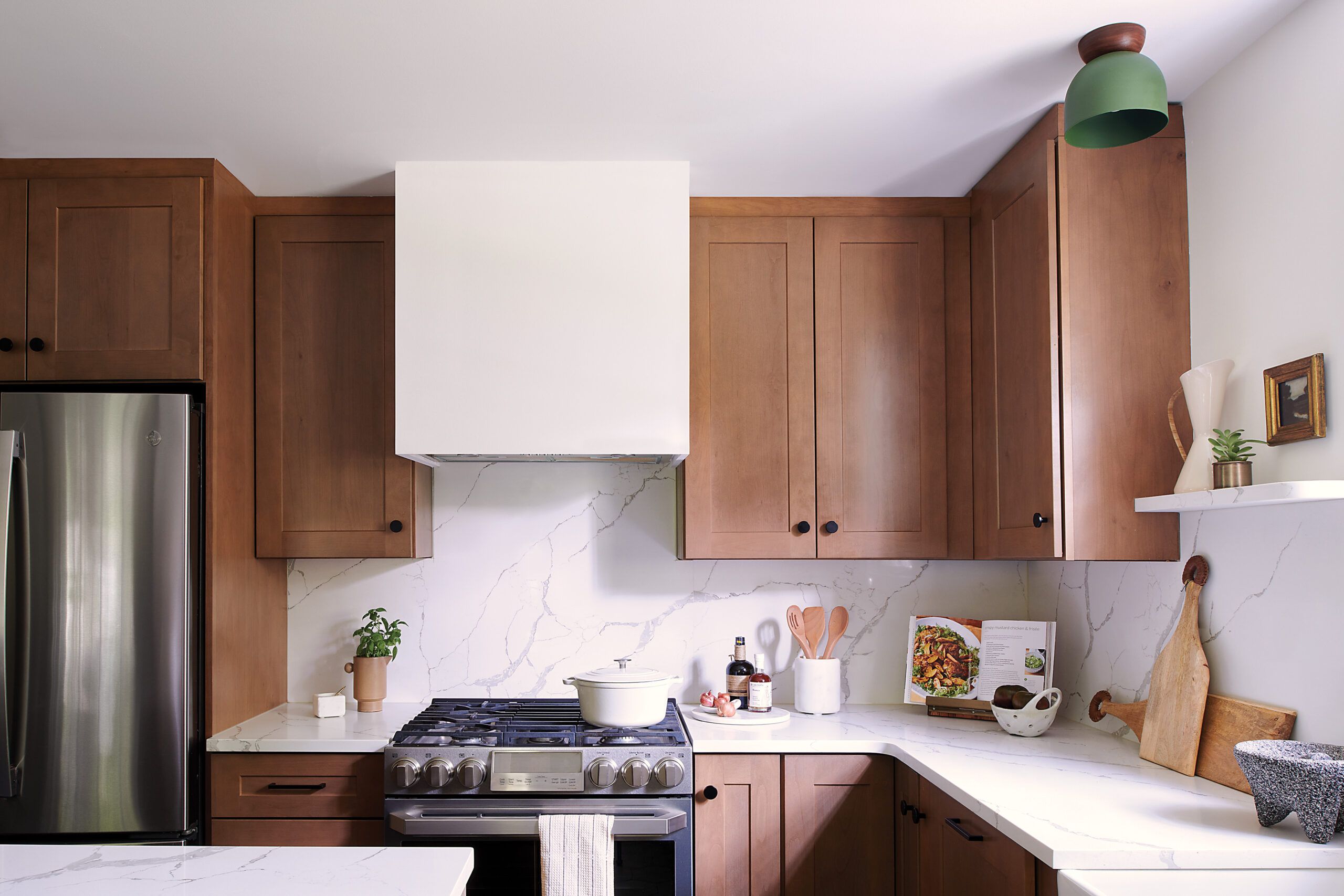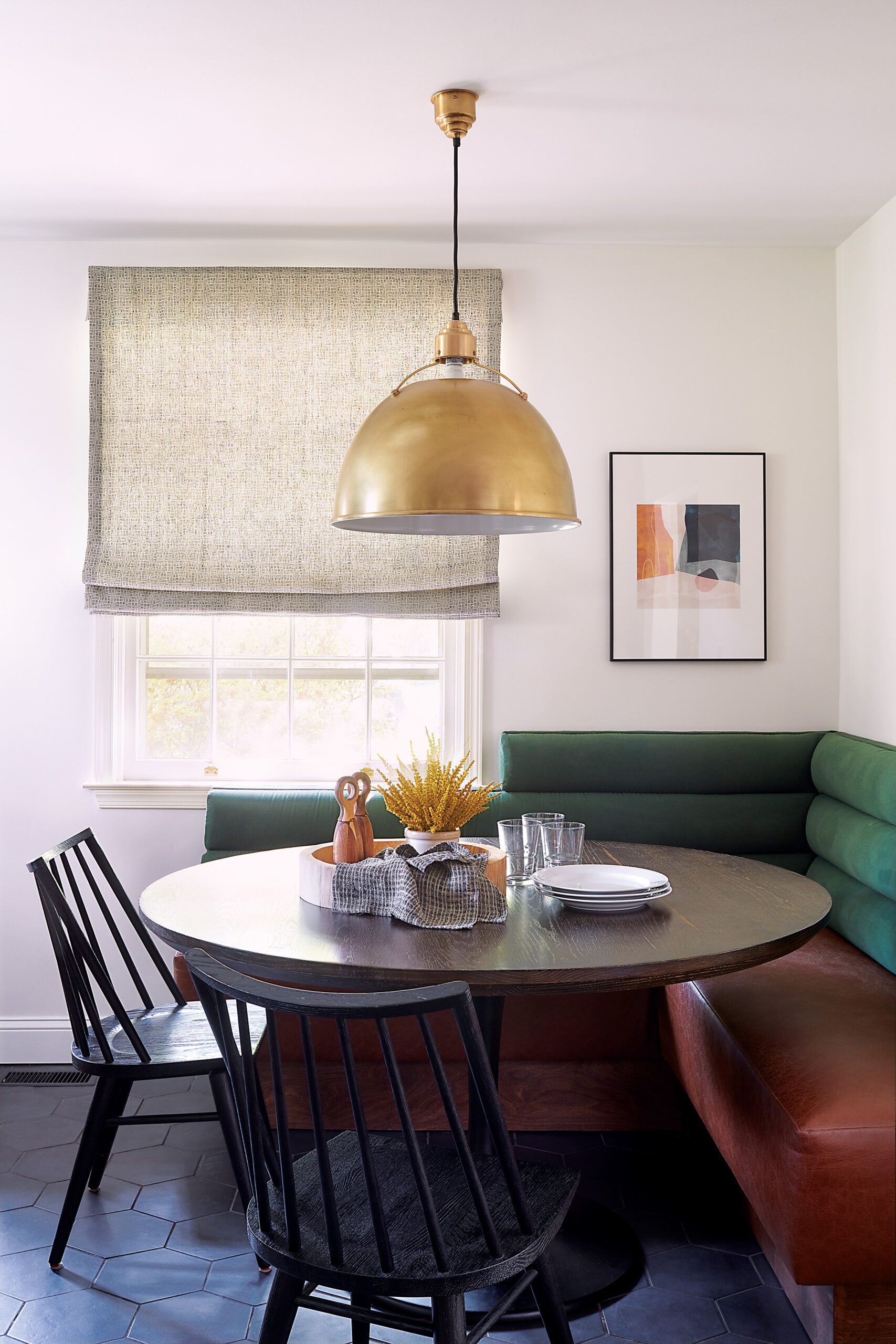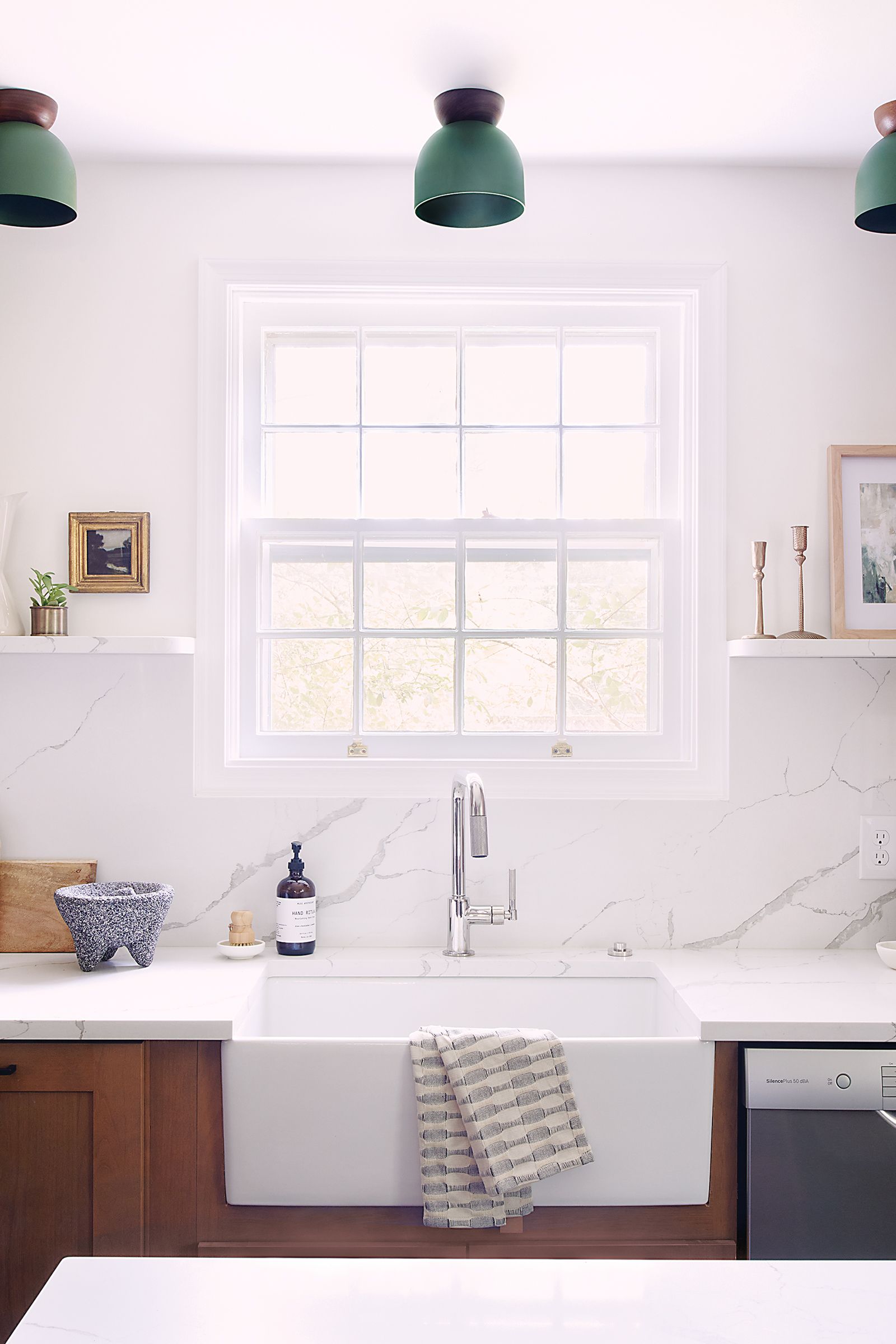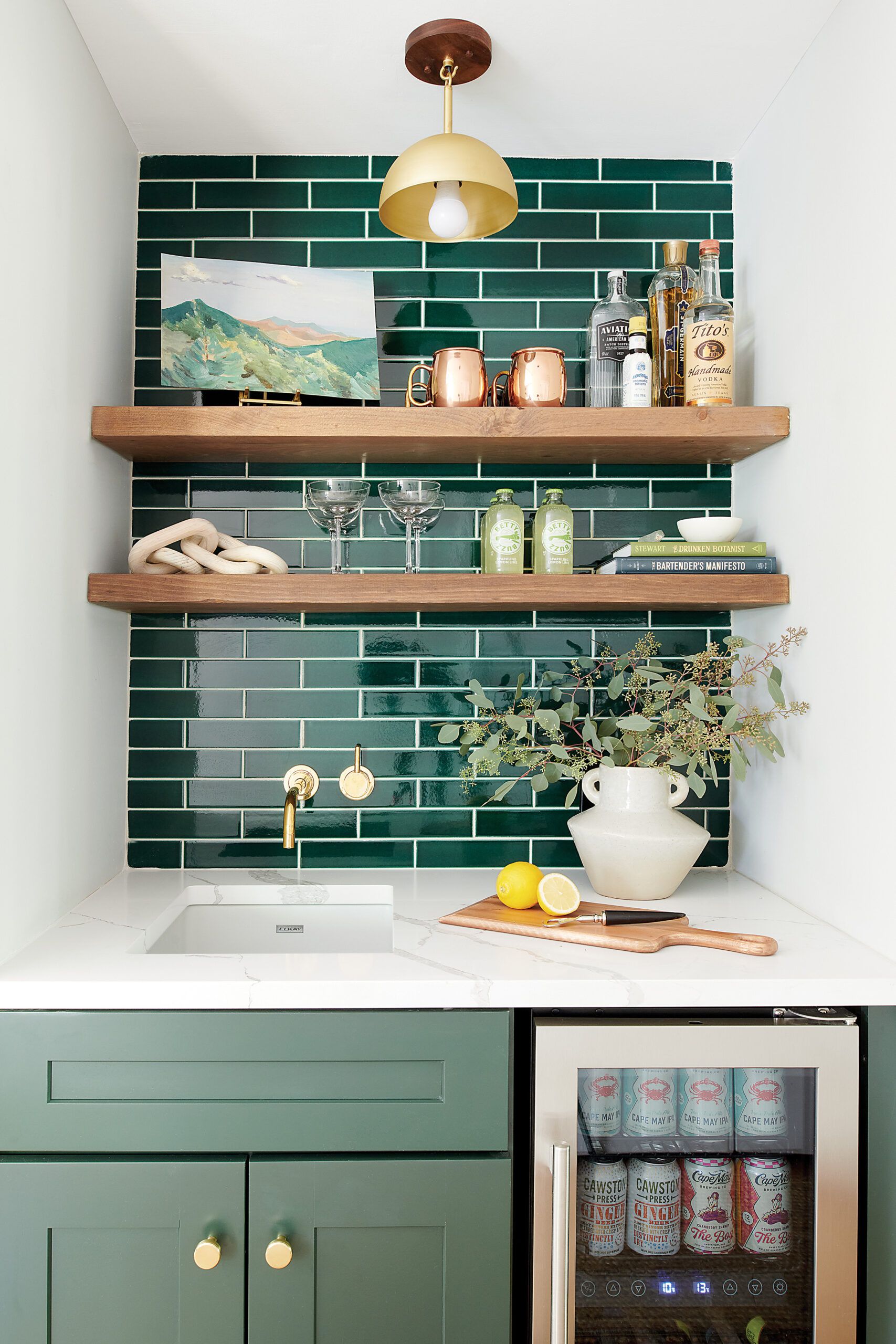 Floor Plans
Bumping into the dining room allowed for a larger island and better traffic flow. Rethinking cooking appliances added more storage and prep space.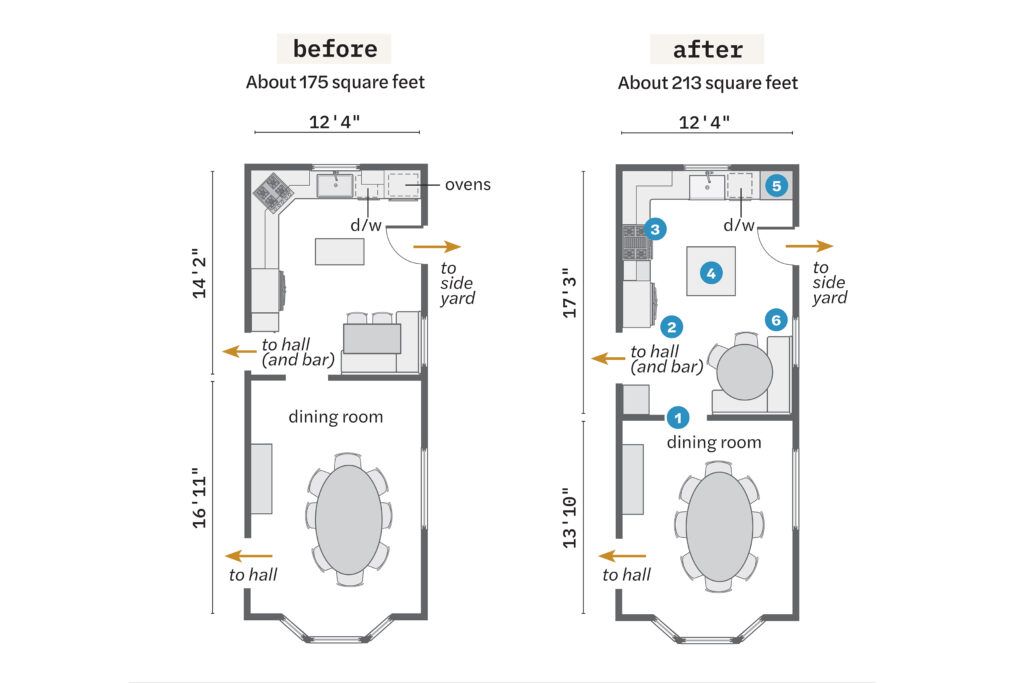 Pushed out the wall shared with the dining room to gain 38 square feet; added a 30-inch- wide floor-to-ceiling pantry in a corner of the new wall.
Shifted the fridge toward a widened opening into the hall and its built-in bar.
Traded a corner cooktop and two wall ovens for a range along the fridge wall.
Replaced a small rectangular island with a square one that measures 3 1⁄3 feet on each side.
Scrapped a wall-to-wall soffit to add a floor-to-ceiling pantry where the wall ovens had been.
Built a new L-shaped banquette for a round table with two chairs to ease circulation.
Get the Look
With strong, simple lines and handsome, durable finishes, these stylish finds have timeless appeal.