Looking for New Cabinets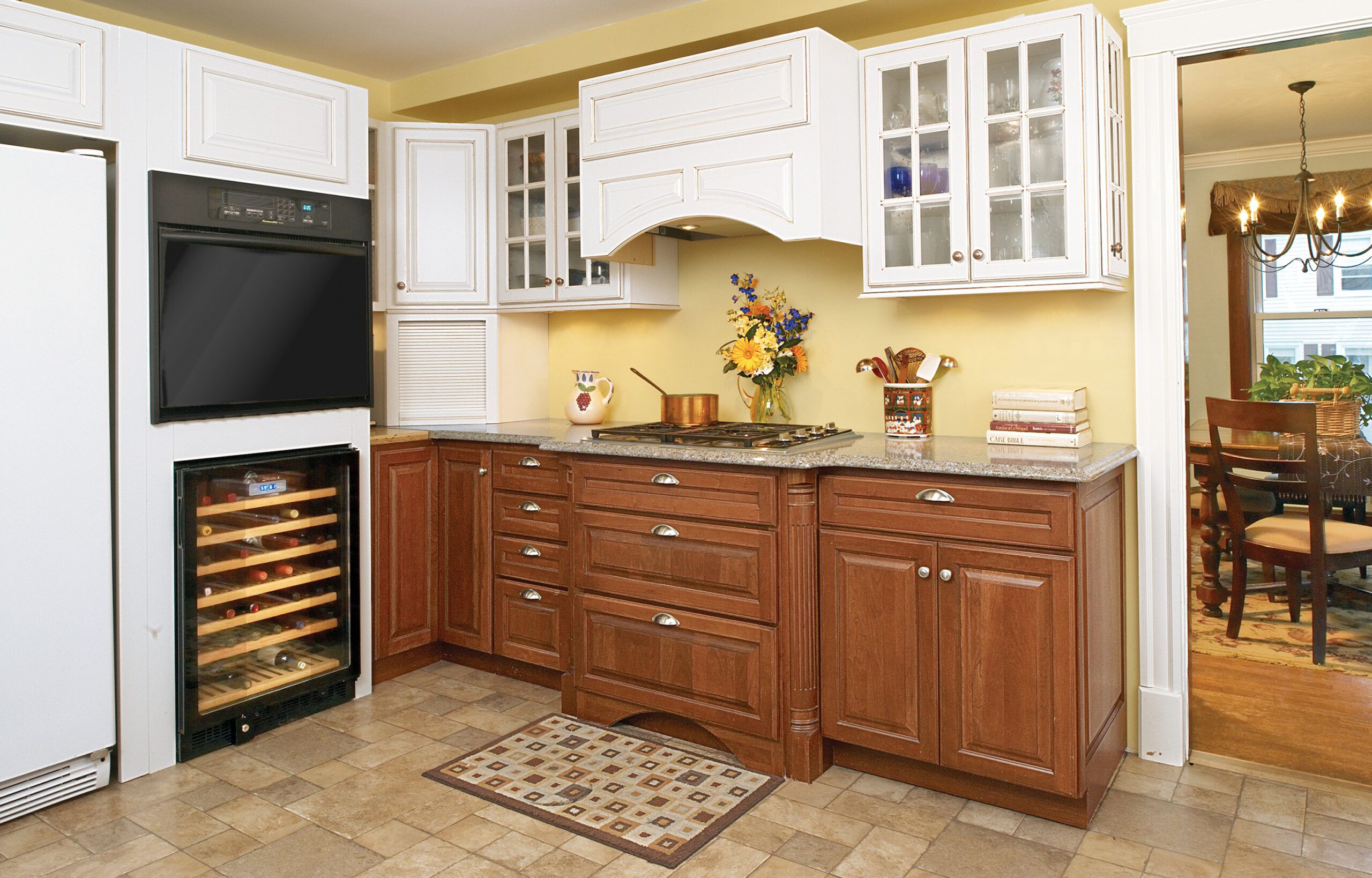 You spend weeks painstakingly picking cabinets and researching countertops…or, sometimes, you just get lucky. Jack and Andrea Campbell of Quincy, Massachusetts, were remodeling their basement when they ran across an ad for a kitchen showroom that was relocating and selling off a complete floor model. "We were doubtful the model would fit into our space, but with a little rejiggering it worked perfectly," says Andrea.
They paid $6,675 for base and upper cabinets, plus additional cabinetry, trim, side panels, and appliances, then adapted the setup for their galley-style kitchen.
A Craigslist Find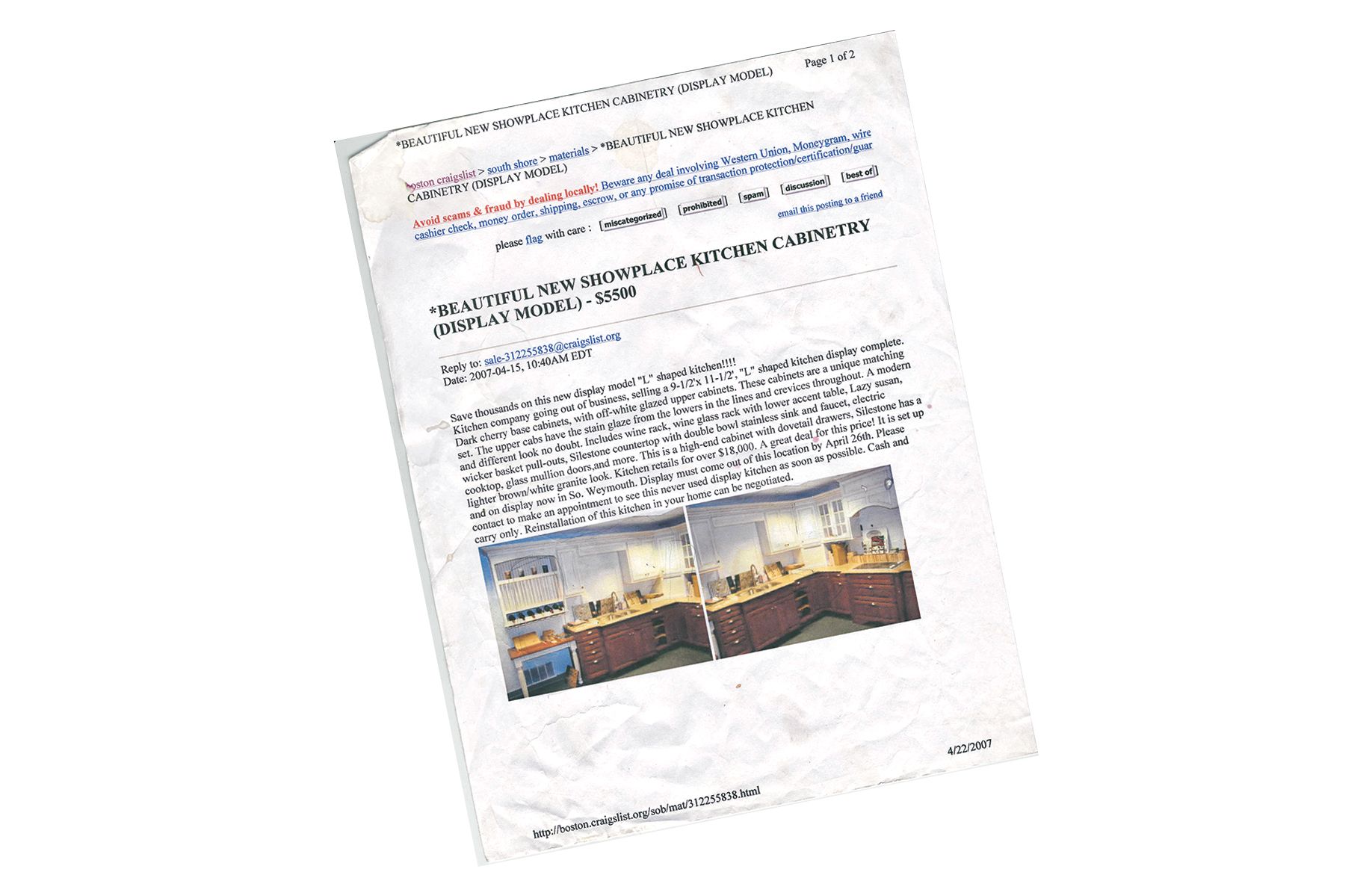 It all began when Andrea saw this posting on Craigslist in April 2007. By Thanksgiving, she and Jack, a restaurant owner and chef who did much of the renovation himself, were enjoying their new kitchen.
They Rearranged the Cabinets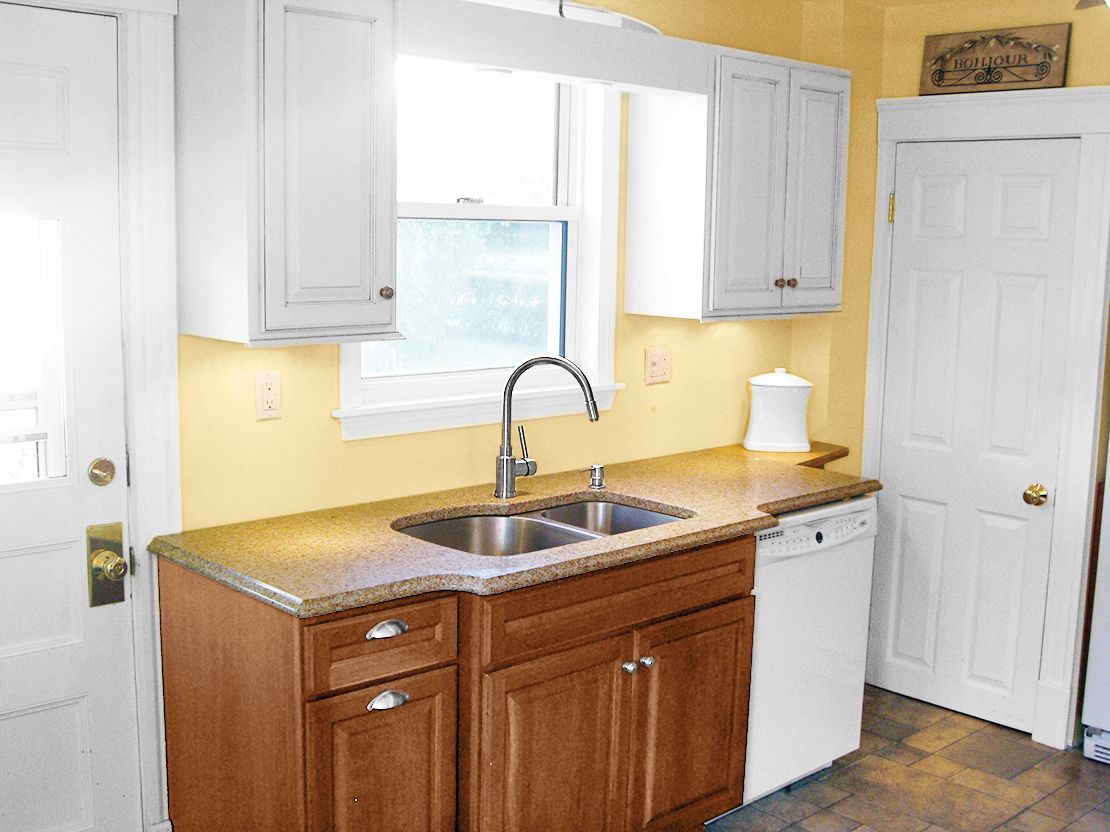 The cherry base cabinets, topped with Silestone counters, were configured in an L shape. The Campbells separated the bank of cabinets into two rectangles at the counter's seam, then placed the 8-foot and 6-foot sections on opposite walls. Here, on the sink side, "we made sure the basement door next to the dishwasher could open all the way," says Jack. "It just fit! It's like we were Cinderella and the kitchen was the glass slipper."
They Moved the Parts Around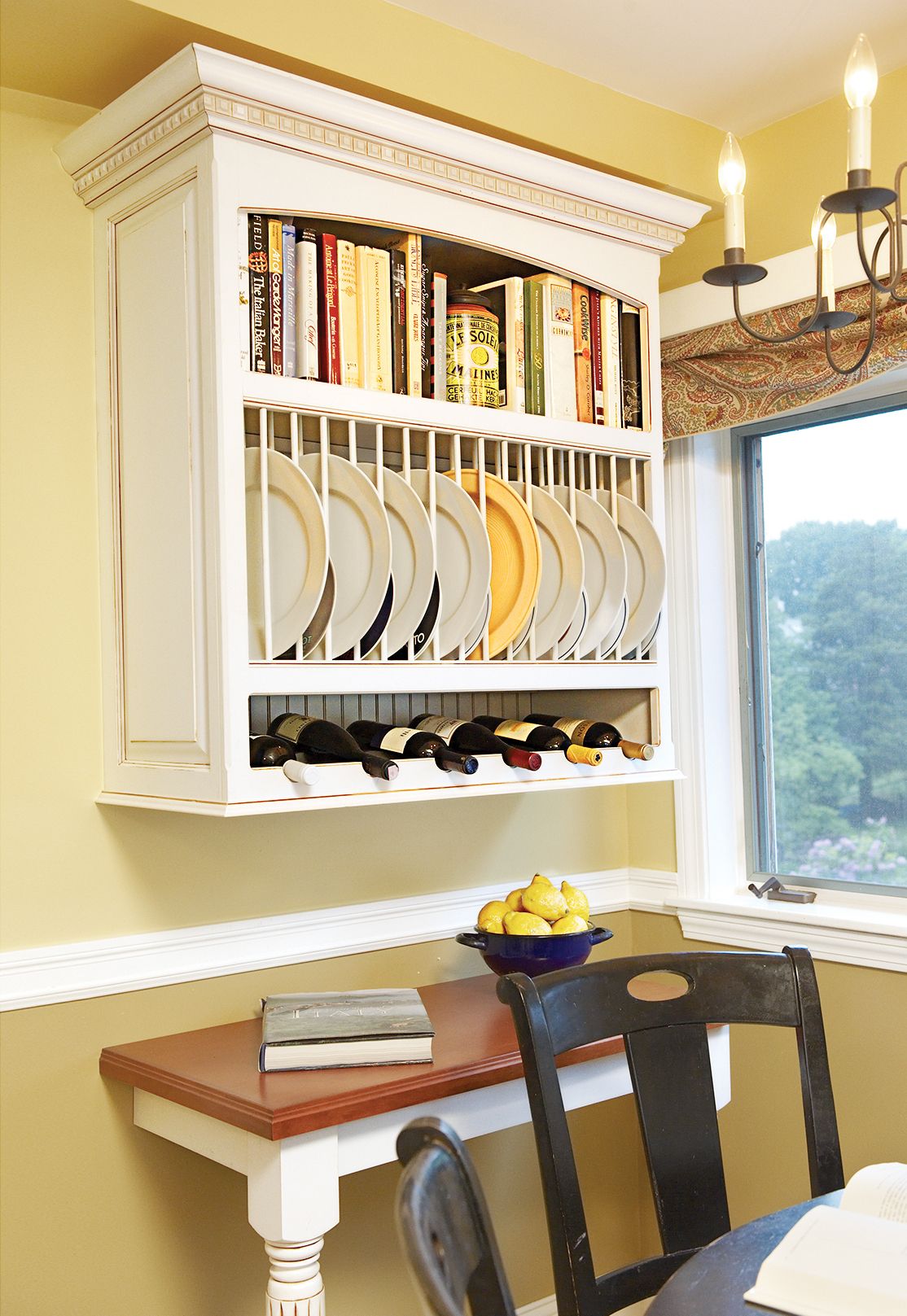 A built-in desk, plus a bookshelf and wine rack, were separated from the bank of cabinets and attached to a wall in the dining nook for extra storage.
They Found Space for Existing Appliances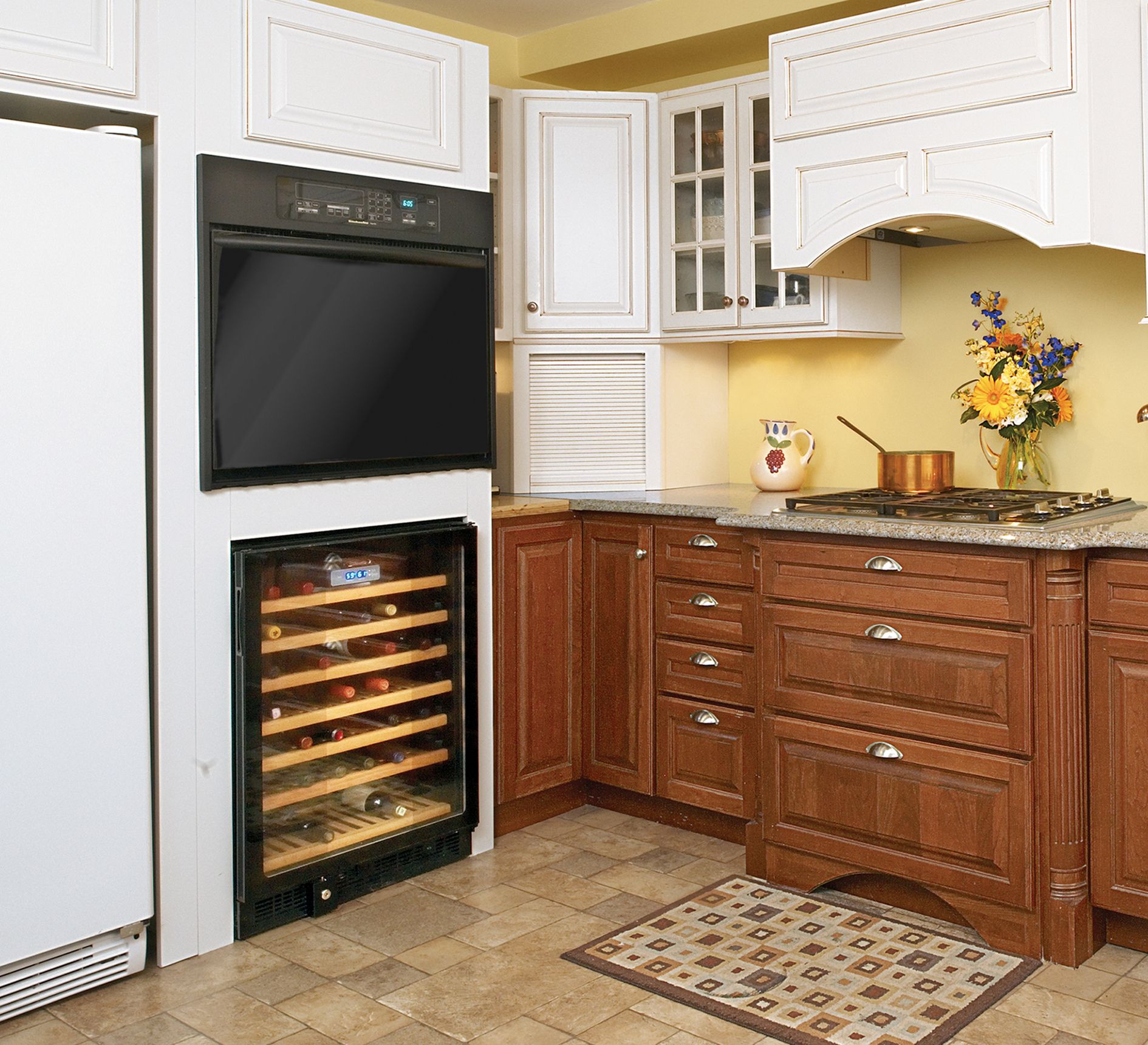 The couple considered adding double ovens, "but we figured we'd use them only once a year," says Andrea. Instead, they tucked a wine fridge they'd gotten as a gift beneath the oven and enclosed both in cabinetry.
They Bought a Few Pieces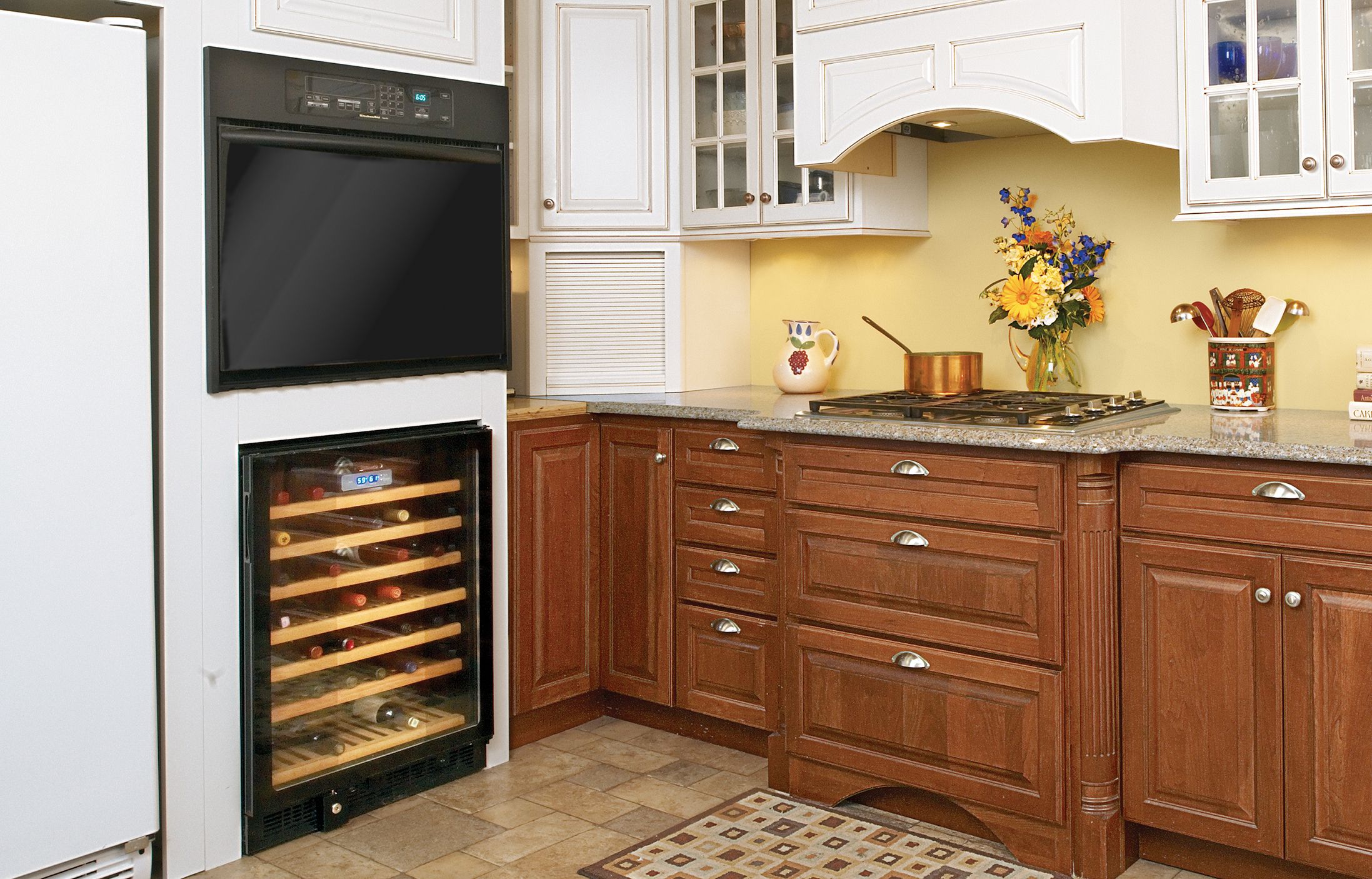 A bookshelf wall cabinet was added to fill the space next to the oven and wine fridge, and Jack affixed an oak countertop to the cabinet below, where the original surface had been removed. "We're still waiting for an extra piece of Silestone to fill this area," he says.
They Made Room for an Upgrade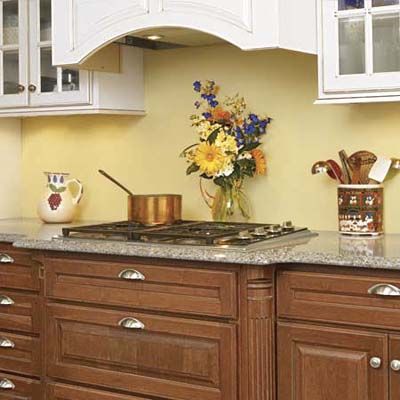 The kitchen came with an electric cooktop, but the Campbells wanted a gas one. "We bought a discounted floor model from the showroom, and one of their employees came to our house and enlarged the opening in the Silestone to accommodate it," says Jack.
Before Shot: They Kept the Same Footprint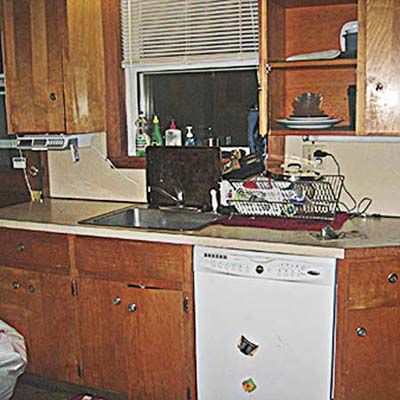 The couple didn't change the basement kitchen's layout significantly.
Before Shot: They Traded a Range for a Wall Oven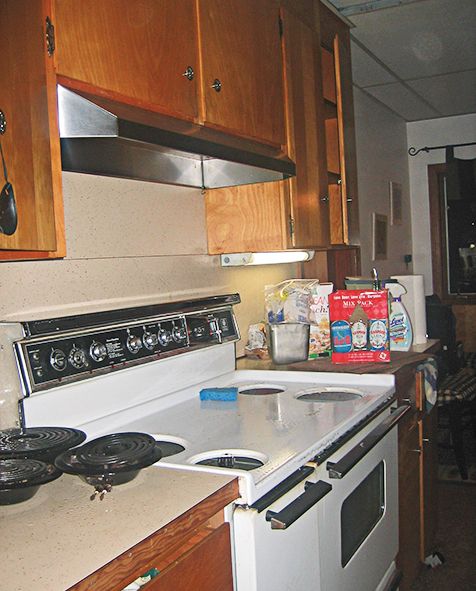 The range was swapped for a gas cooktop and a wall oven.
The Campbells in Their New Kitchen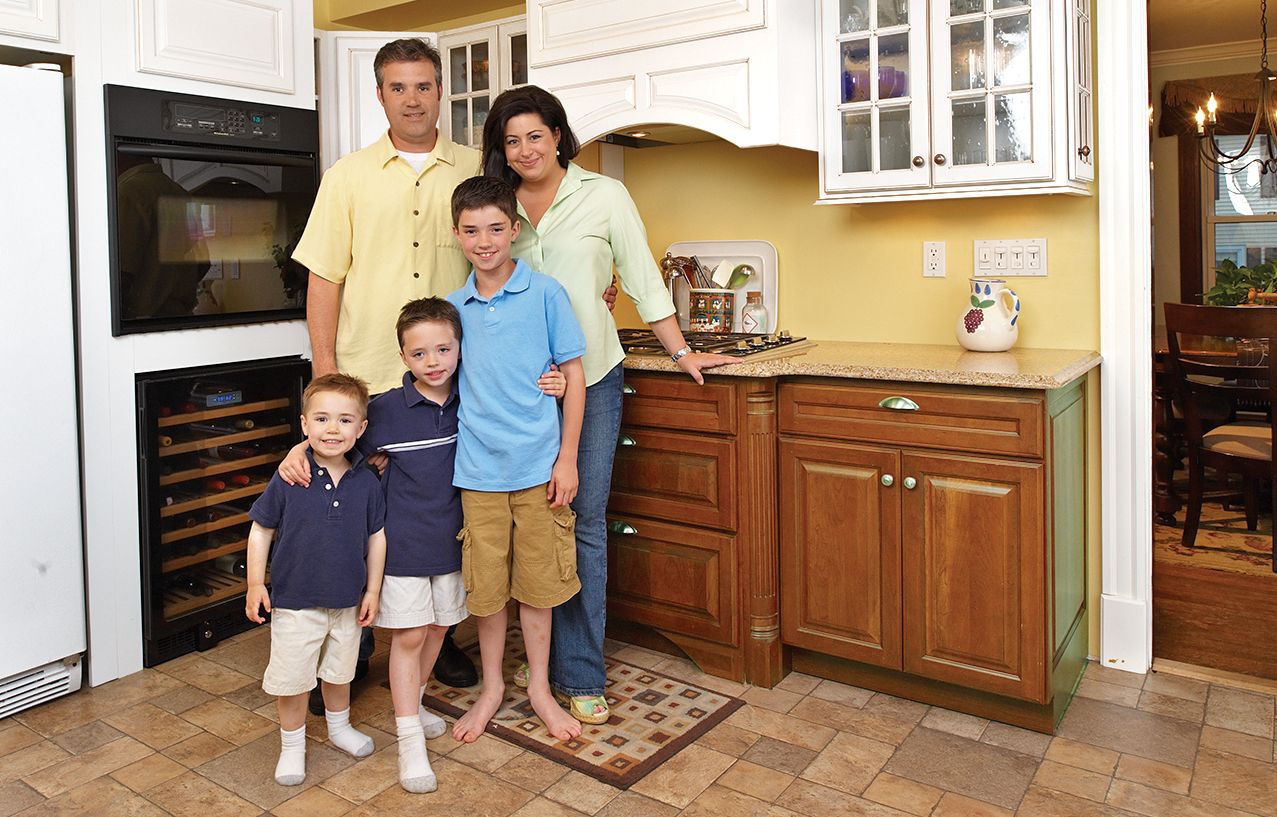 The couple with sons Jack, 2, Matthew, 5, and Nathan, 9.
TOH Tip: In a bargain-hunting mood? Don't wait for deals to come to you. Post a "wanted" ad on Craigslist or another classifieds site like Kijiji or Freecycle. You may just find that special someone who's willing to part with what you need.