Ask This Old House to the Rescue!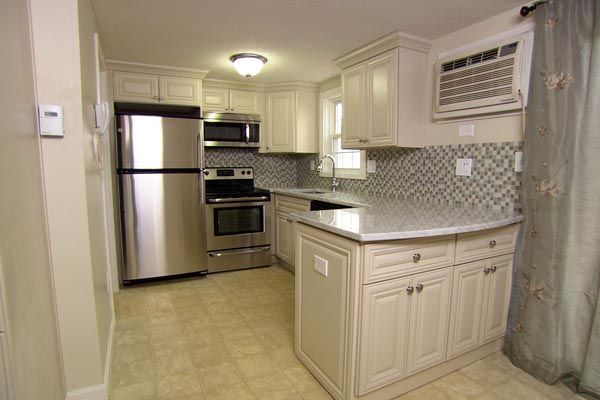 Homeowner Zorina Rahman longed to host family and friends for dinner parties. But the outdated, cramped kitchen in her townhouse was not at all conducive to cooking and entertaining. The experts from Ask This Old House lent a hand in creating the kitchen of her dreams—without breaking the bank.
A Kitchen in Need Of TLC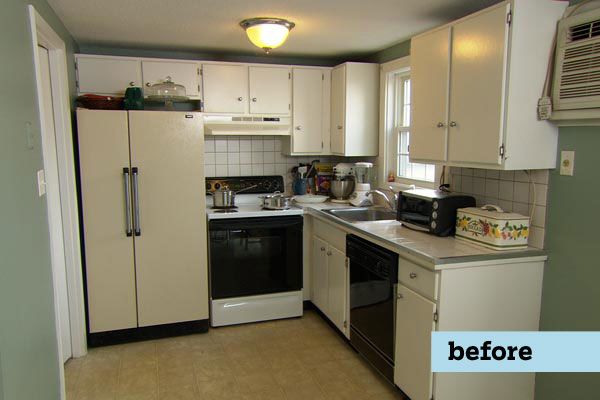 Rahman's kitchen hadn't been updated in a very long time. With mismatched appliances and a difficult-to-clean tile countertop, it appeared shabby and outdated. And the small cabinets lacked any appreciable storage. In fact, there was only one drawer in the whole kitchen.
Classy New Cabinetry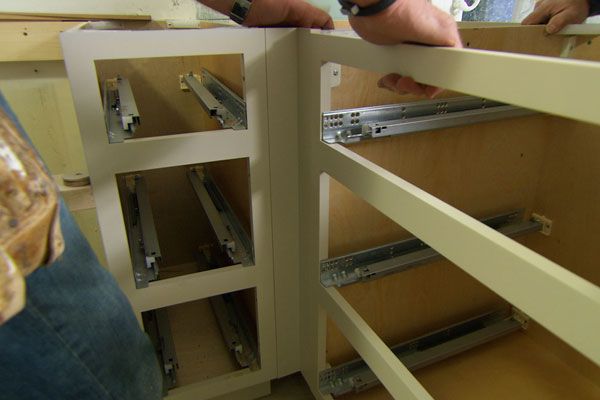 The transformation began with new cabinets. Made of solid plywood with an ivory finish, the cabinets came flat-packed and were assembled on-site. While it did add some labor time, the cabinets cost much less than if purchased pre-assembled.
Shown: B. Jorgsen & Co. Victoria Ivory cabinetry by Cabinets to Go
Decorative Details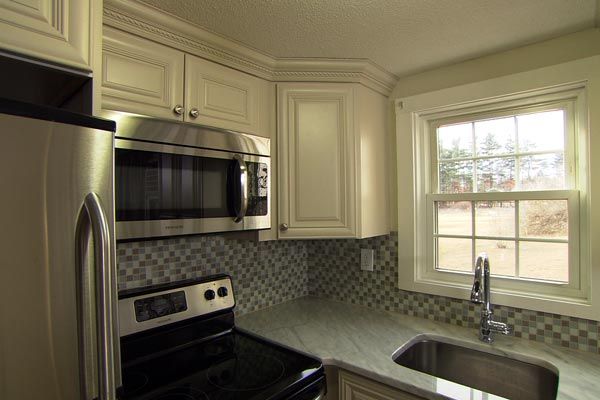 The addition of a classic crown molding on the upper cabinets adds an elegant detail.
A Creative Corner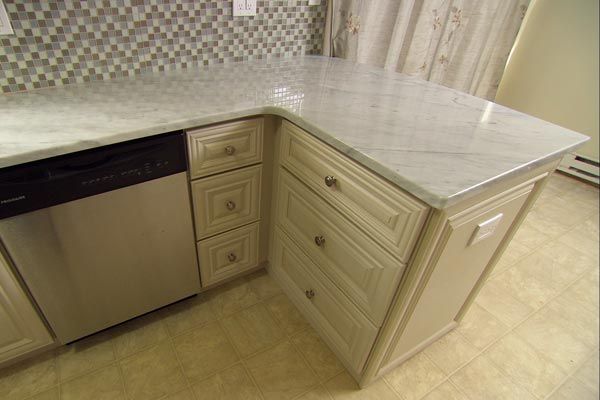 To increase storage space and add more working surface, the crew combined two new cabinets to form a peninsula. A new drawer unit allows for storage of pots and pans and other cooking essentials. The end of the island sports a decorative panel for a finished look.
From Vacant to Valuable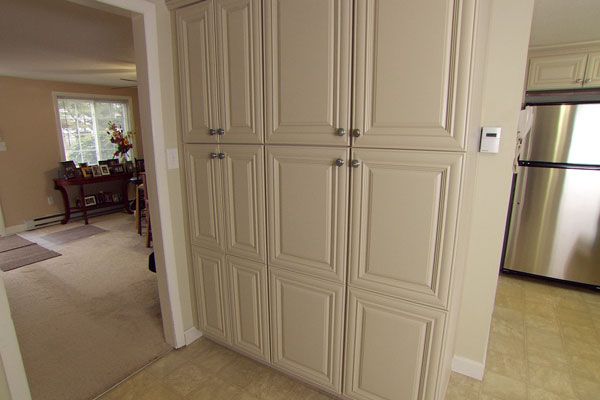 A previously blank wall became a floor-to-ceiling pantry unit, adding significant storage space.
Shown: Cabinets to Go
Sleek and Stylish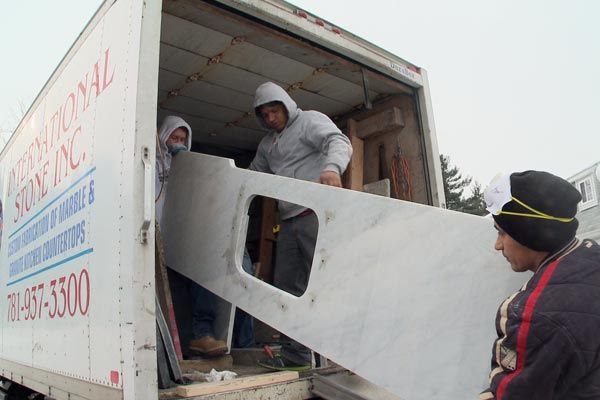 A sleek Carrara marble countertop lends a timeless, natural look, and was the one "splurge" in the design.
Form Meets Function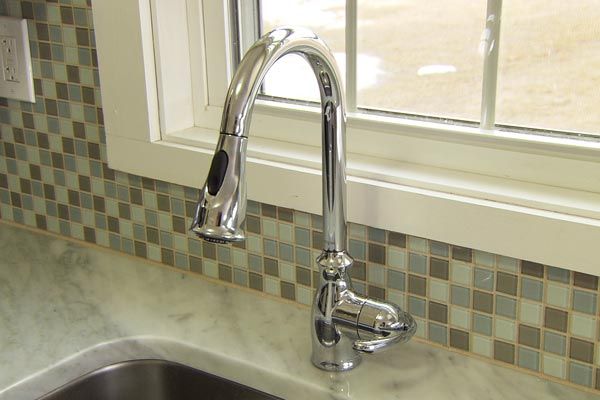 A pulldown faucet was installed directly into the countertop, eliminating the need for a separate side-sprayer—and an additional hole in the counter. The high-arc design allows larger items, such as pots, to fit easily underneath for filling, and the faucet can be operated with one hand for convenience.
Shown: Kipton chrome one-handle faucet by Moen
The Finishing Touches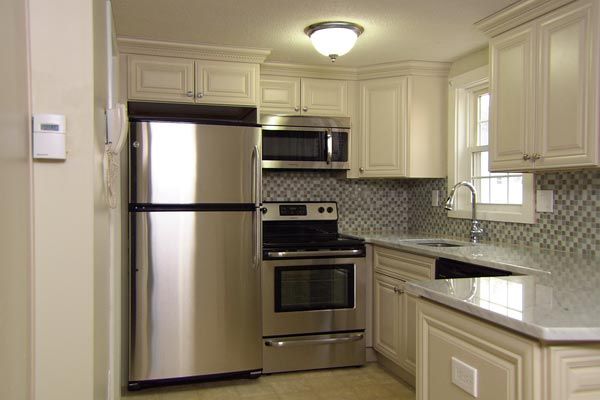 The crew chose a suite of matching modern, stainless appliances. An above-range microwave doubles as a vent hood, and no longer takes up precious counter space. A multi-colored backsplash and a fresh coat of paint finish the bright new look.
To see this renovation unfold on Ask This Old House, catch the full-length episode, coming this May!