Get a Handle on the Kitchen Faucet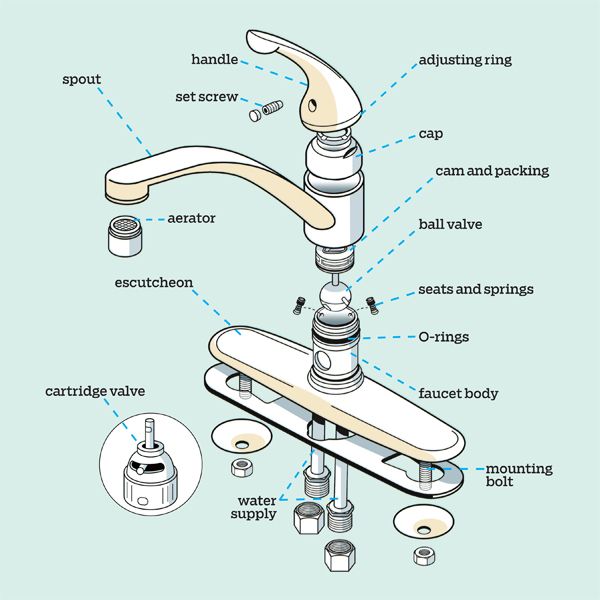 Before you call a plumber to stop the drip, drip, drip on a spout with a single handle, use this guide to diagnose the cause so that you can stanch the flow yourself.
Spout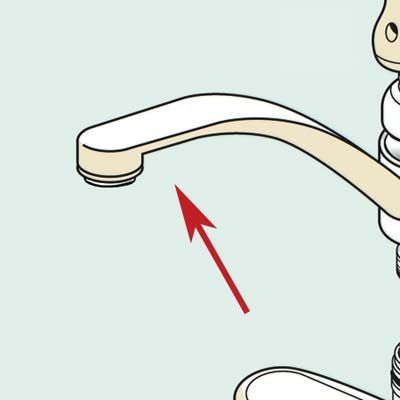 If dripping, replace valve seats or entire ball-valve assembly.
Handle and Set Screw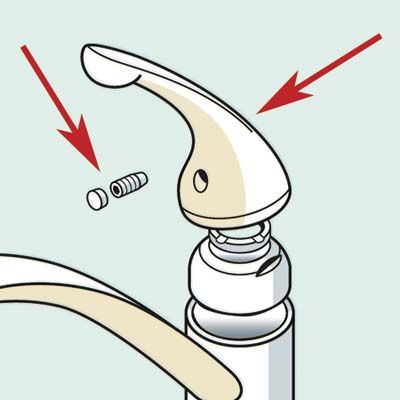 If hard to move, loosen set screw, remove handle, and loosen adjusting ring.
Cap and Cam and Packing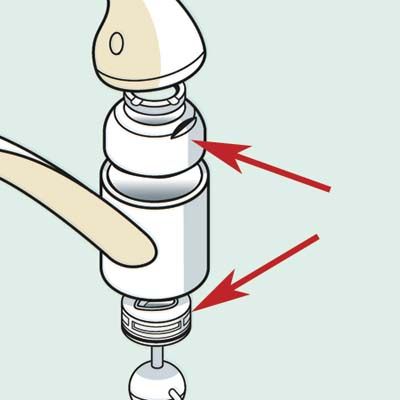 Hold ball valve against seats. Replace if water leaks from handle. If cam (bottom arrow) turns when loosening cap (top arrow), stop to avoid snapping supply pipes; call plumber for help.
Ball Valve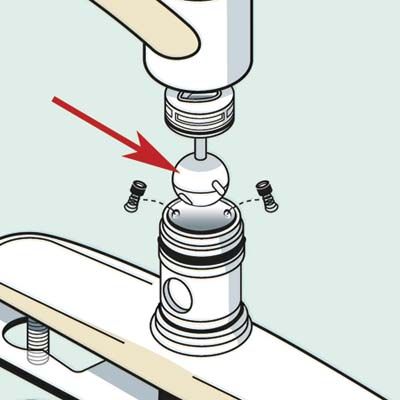 Regulates water flow and temperature. If spout drips, take out valve and soak in vinegar to remove mineral deposits. Replace if worn or rough.
Seats and Springs and Faucet Body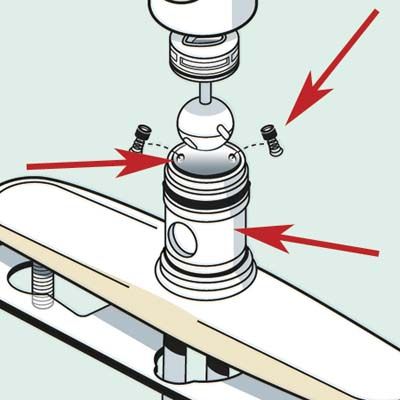 Seal ball valve to faucet body. If spout leaks and ball is in good shape, replace seats (left arrow) and springs (right arrow top).
O-rings
Seal base of spout to faucet body. If water leaks from spout base, either coat rings with plumber's grease or replace.
Cartridge Valve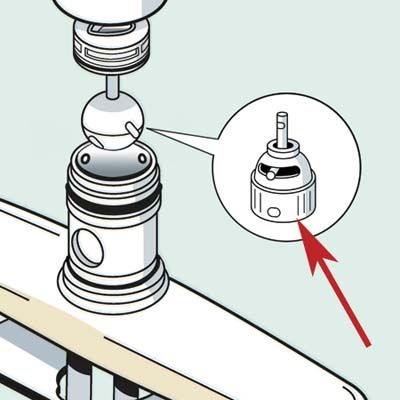 On many newer faucets; self-contained, simplified alternative to ball valve. Replace seals or O-rings in case of handle leaks; spout leaks require replacing entire cartridge. Note: After repairs, leave handle turned on before reopening water supply so that trapped air can escape. Otherwise, burst of pressure may crack disks in some cartridges.
The Escutcheon, Water Supply Lines, and Mounting Bolt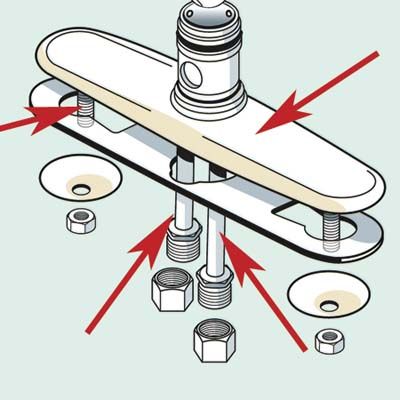 The escutcheon (right arrow top) holds the faucet to the sink deck. If loose, or if water gets underneath, reseal with silicone caulk and retighten mounting bolts.
Aerator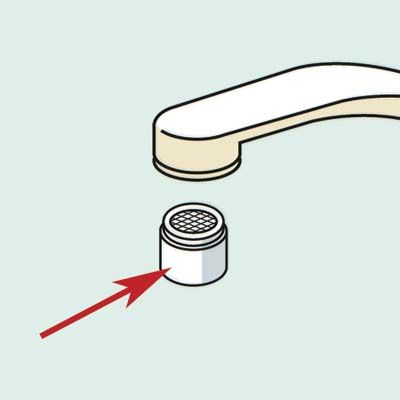 Reduces water flow to prevent splashing. If pressure drops, unscrew aerator and scrub with toothbrush to remove debris; soak in vinegar to dissolve mineral deposits.