A Chef's Perfect Design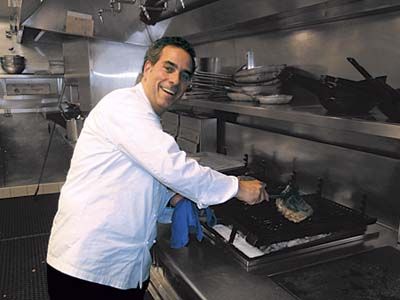 For Manhattan culinary star Michael Lomonaco, a small kitchen with aged appliances, press-board cabinets and warped floors was the perfect clean slate on which to design a masterpiece space fit for a first-class chef.
Efficent Galley Layout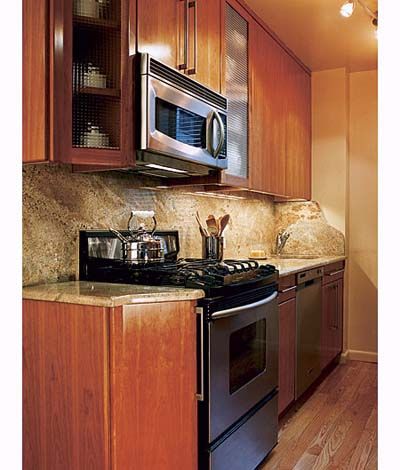 Michael's plan for the 7-by-10 foot galley kitchen was simple: use every available space efficiently, without changing the basic layout. So he moved the sink faucet into the corner and the microwave to over the range—the only configuration changes he made—freeing up counter space for food prep.
Warm Kitchen, Cool City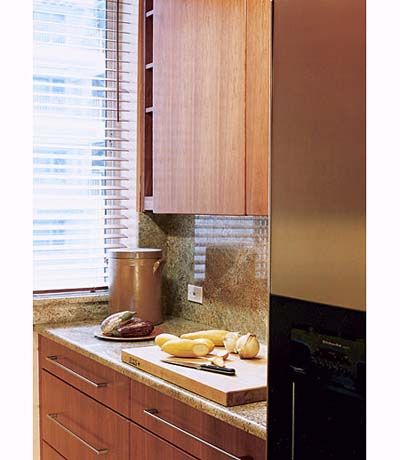 Warm cherry cabinets complement rustic mocha granite countertops while maintaining the kitchen's city chic. The long horizontal pulls on lower drawers not only match their cabinet cousins, but also provide dishtowel hanging space.
Heavy-Duty Drawers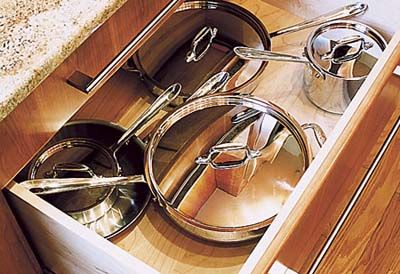 Deep drawers for pots-and-pans drawers keep cumbersome cookware out of sight—each one can hold up to 150 pounds.
Tool Storage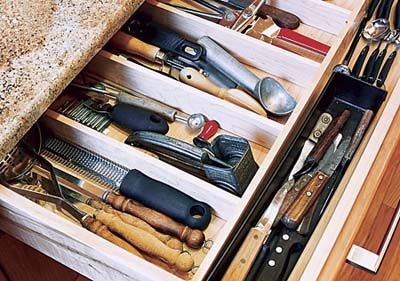 "In a commercial kitchen you learn to keep things tidy with cooking tools stored out of sight," says Michael. By organizing utensils and tools in a drawer outfitted with cutlery dividers, the counter stays clutter free.
Pop-Up Ladder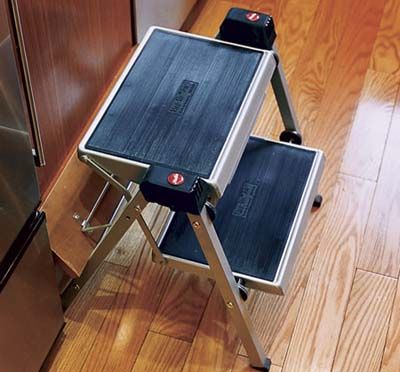 Just like Manhattan skyscrapers, this city kitchen must go higher to fit more—the cabinets reach right up to the 8-foot ceiling—so accessing these hard-to-reach storage areas means a folding stepladder.
Stepladder Storage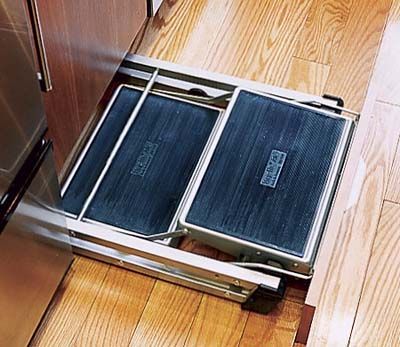 When not needed for added height, the ladder stashes behind a toekick panel.
Sizeable Fridge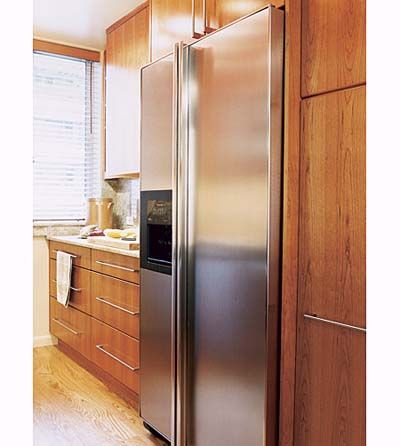 This 36-inch fridge is big enough for Michael's "batch cooking" and echoes the style of neighboring cabinets.
Hideaway Pantry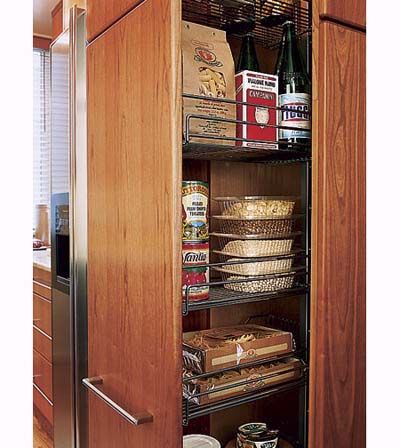 What looks like an ordinary cherry-panel wall turns out to be a pull-out pantry. The 15-inch-wide, floor-to-ceiling shelving allows for ample space and easy access while maintaining the kitchen's streamlined look.
The Floor Plan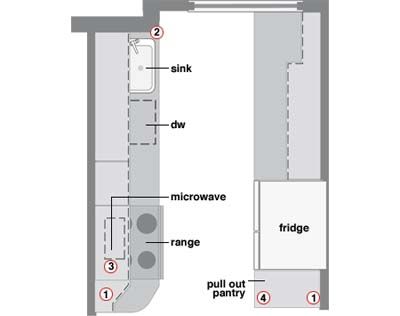 The goal in any kitchen is to create an easy-to-navigate triangle between fridge, sink and range. In the kitchen's floor plan, this triangle—from fridge to range to sink—is not only navigable, but also compact. "Everything is within reach," Michael says.