A Kitchen Designed for All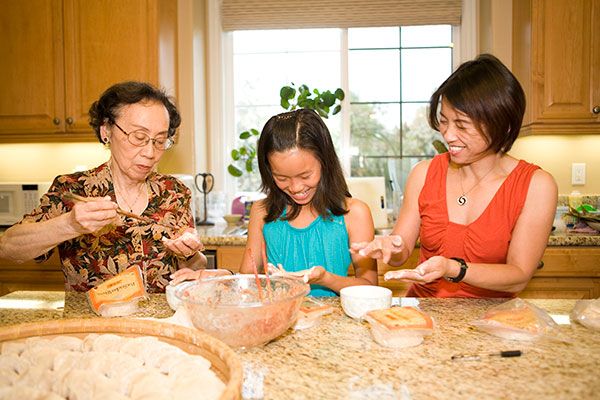 In a universal-design kitchen, the space is simple and intuitive, and anyone—from a child to a grandparent with limited mobility—should feel comfortable. "Visitability is becoming more and more popular as we design spaces," says Kerrie Kelly, a member of the American Society of Interior Designers (ASID) and a Certified Aging in Place Specialist. When it comes to making a space accommodating and adaptable to any user, the kitchen is one of her favorites—and a gut reno isn't required. Read on for top design considerations you can adapt to your own cook space.
Layered Lighting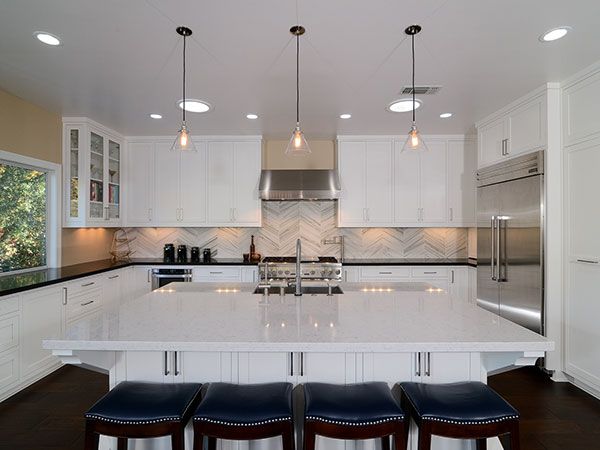 Installing layers of lighting is a familiar design suggestion that translates for the task-heavy kitchen. "You can create mood lighting for a group of people sitting in one area, but at the same time, you can have layered lighting over your cooking-prep area that helps with a task," says Kelly. Pendants, recessed bulbs, and under-cabinet rope lighting create ambience that can help your eyes focus on deboning a chicken with precision or studying a recipe on your tablet.
Watch This Old House TV pros install recessed and pendant lights, and learn a contractor's budget trick for under-cabinet lighting.
Multilevel Countertops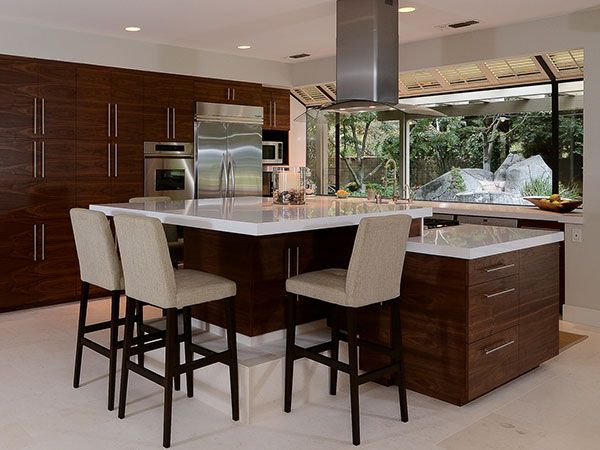 Ample prep space is ideal for any kitchen, but including multiple counter levels is a savvy universal-design solution. Kelly suggests a combination of heights that provide options for multigenerational activities, like kids rolling out cookie dough with older relatives who are comfortable seated at the kitchen island.
Learn all about kitchen islands for cues on multiple countertop levels. Add prep space by building a butcher-block island.
Pull-out Drawers for Easy Access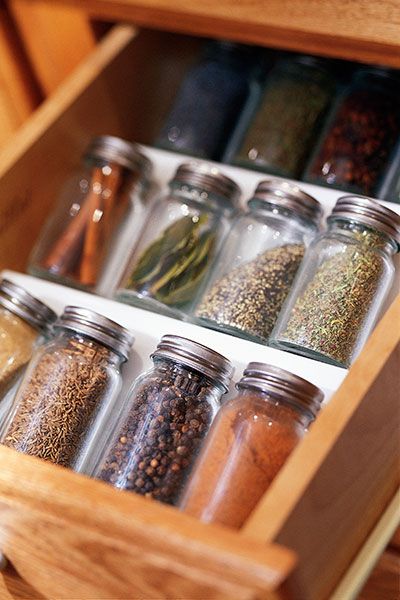 Bending down to rummage through cabinets for your special-occasion cutting board or newfangled garlic tool can be a time suck—and you might throw your back out. For finding kitchen tools that may otherwise be hiding in your cabinets' dark corners, Kelly prefers kitchen drawers with storage components that pull out.
Explore your options for pull-out kitchen-cabinet and pantry drawers and handle the installation after watching TOH TV general contractor Tom Silva install full-extension cabinet drawers.
D-Shaped Kitchen Cabinet Hardware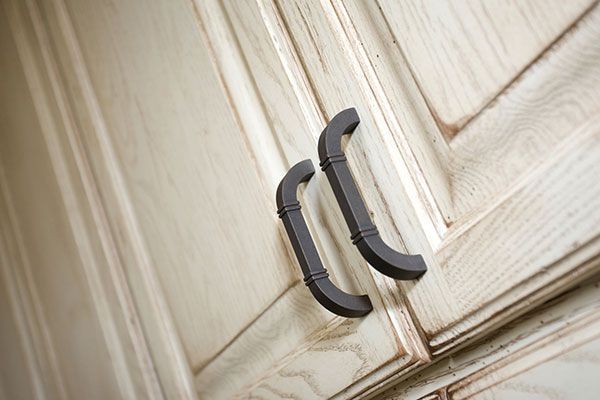 Upgrading kitchen cabinets are a TOH reader go-to for refreshing a stale cook space. At the least, new hardware is a drastic improvement for little effort. If you're considering a switch, Kerrie suggests D-shaped pulls—they're easier to grip. Bonus: They also help preserve the cabinetry's finish by keeping dirty hands off your stain or paint job.