Luxury vs. Bargain: A Side-by-Side Look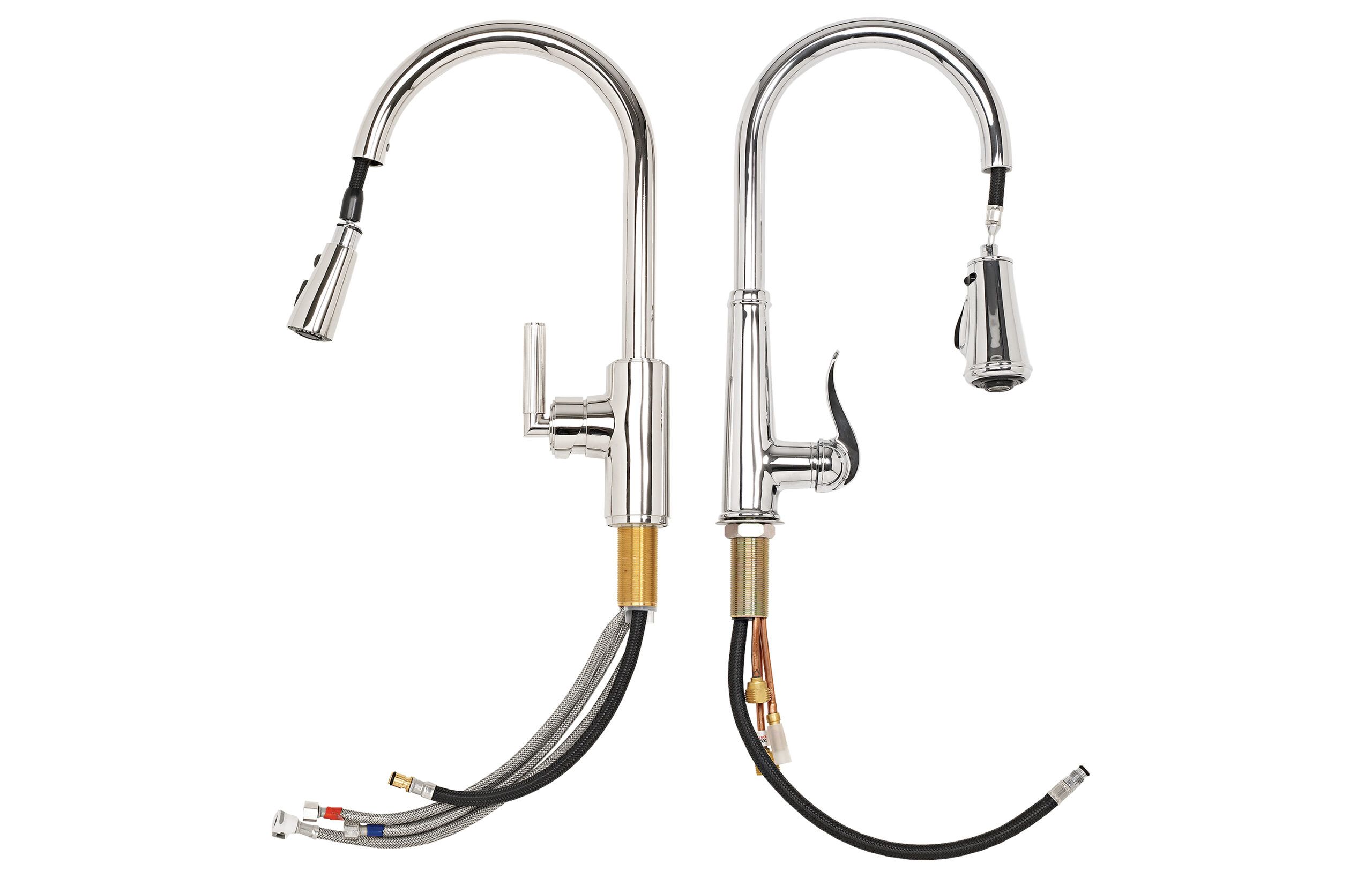 First, the good news. Lots of pull-down faucets have an attractive profile and some sort of warranty. Most are made mainly of brass with a stain-resistant finish and have a valve with ceramic discs, which is just what the plumber ordered. Now for the hard part. There are dozens of brands, with prices all over the map. So This Old House looked at a luxury pick and its bargain counterpart to identify the qualities to ask about when you consider all the options in between. Surprises included an extra-long spray hose on the bargain model for easy maneuvering around a supersized roasting pan, and the DIY-ready fittings on the high-end model. Check out their other features to help guide you through your next purchase.
Luxury Faucet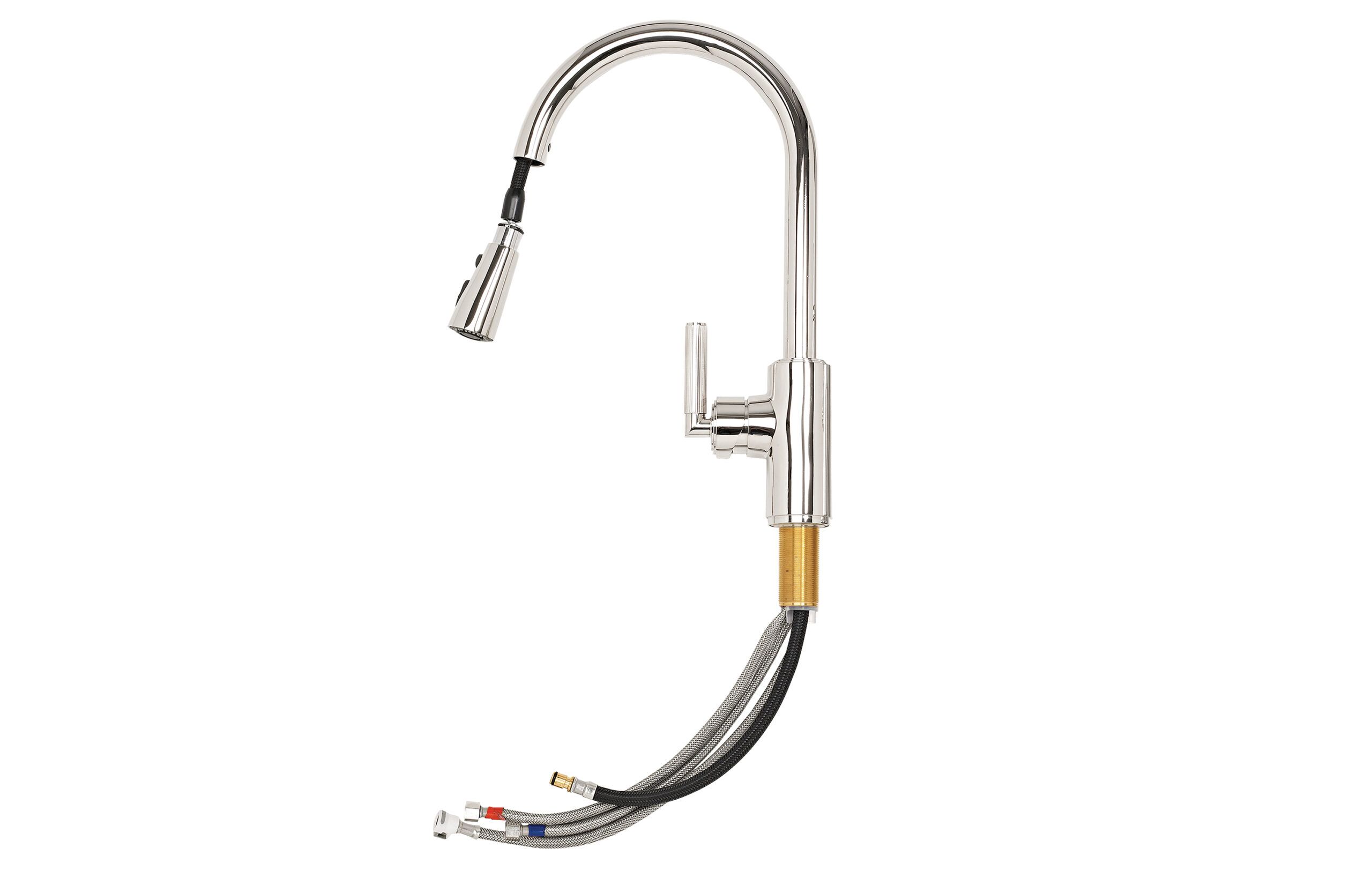 Kallista's Vir Stil Pull-down Kitchen Faucet
Is It Worth It?
If you value sleek designer lines, prefer the heft of a solid-brass spray head, and want to invest in a faucet for the long haul.
Height: 17 inches
Weight: 5¾ pounds
Warranty: 5 years
About $1,170, Kalista
Vir Stil Spray Head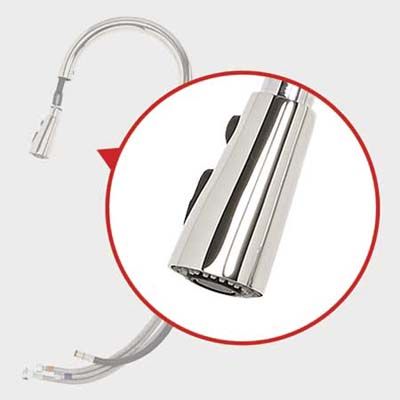 Heavy solid brass, with corrosion-resistant rubber spray nozzles; docks by clicking into place. Pause button stops water flow midstream.
Vir Stil Hose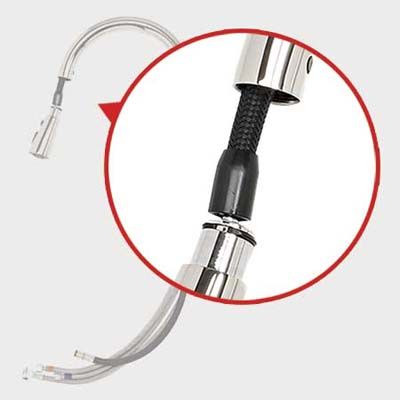 Smooth braided-nylon hose extends 18 inches.
Vir Stil Finish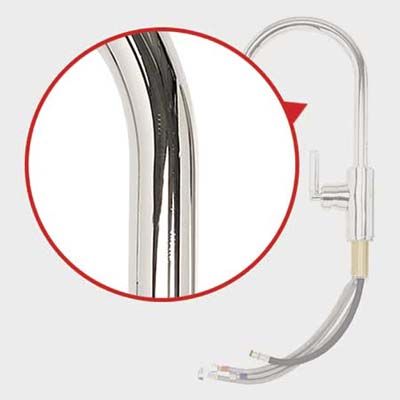 Nickel: three layers electroplated over brass. Warmer looking and more costly than chrome.
Vir Stil Handle and Mixing Valve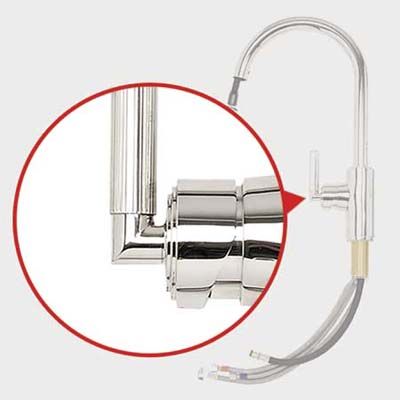 Easy-grip ribbed lever with sure action. Valve cartridge is equipped with long-wearing ceramic discs.
Vir Stil Fittings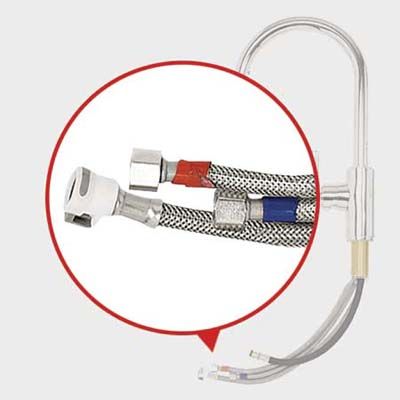 Leak-resistant braided-steel hoses come ready to connect to supply lines.
Bargain Faucet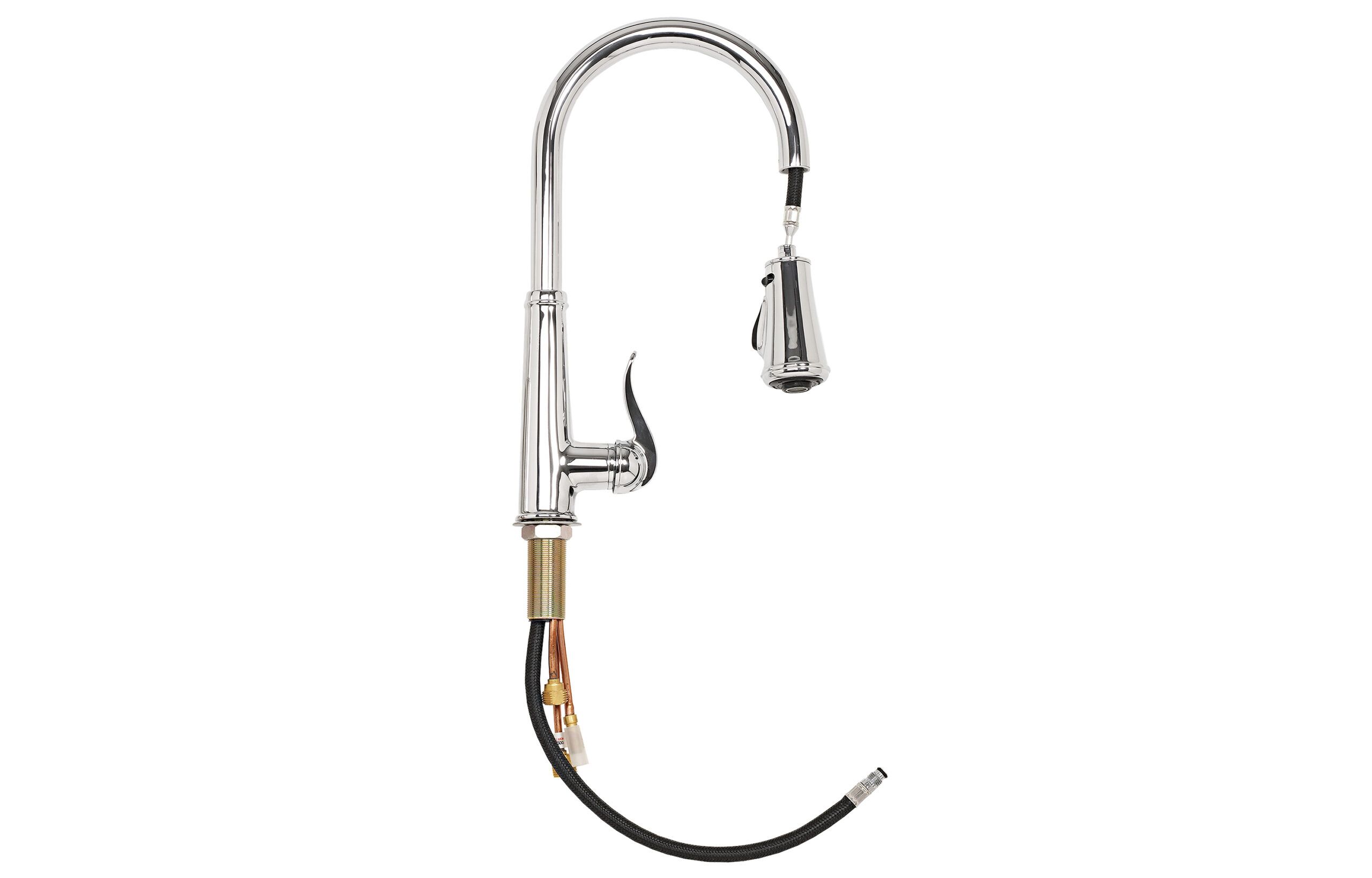 Price Pfister's Ashfield
Is It Worth It?
Lever-handle pull-out kitchen faucet
Height: 17 inches
Weight: 4⅛ pounds
Warranty: Lifetime
About $220, Pfister
Ashfield Spray Head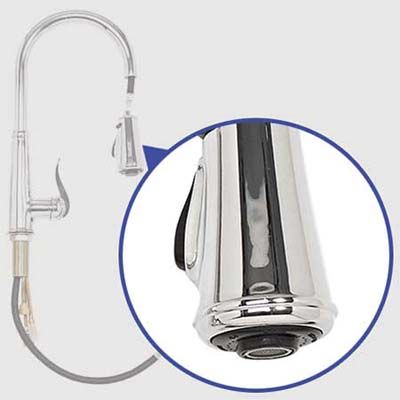 All plastic with a painted chrome finish. Less durable than brass but lighter, making it easy to dock. No pause button, which limits usefulness of extra-long hose.
Ashfield Finish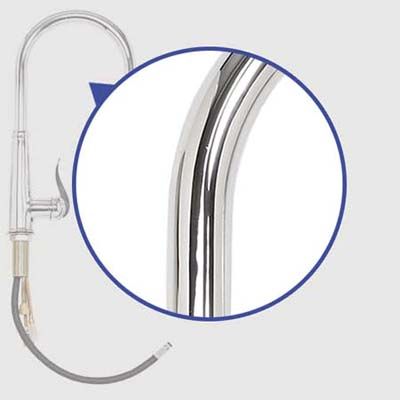 Standard chrome electroplated over brass.
Ashfield Handle and Mixing Valve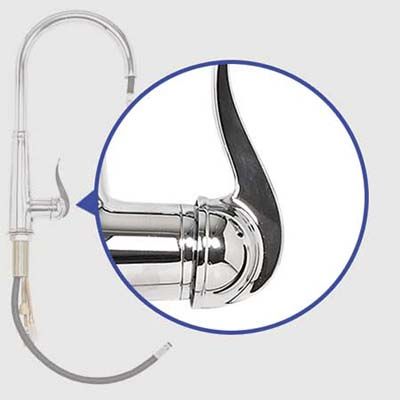 Lightweight chrome-over-zinc lever with easy action. Valve cartridge is equipped with ceramic discs.
Ashfield Fittings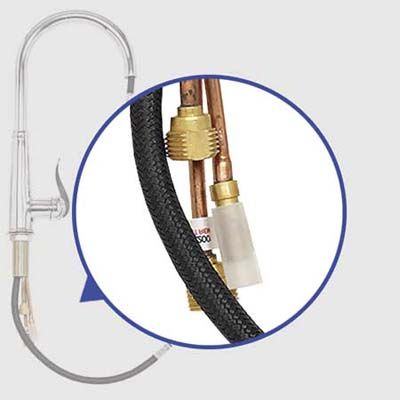 Brass fittings on copper tubes; steel hoses for water-supply connection are
not included.
Pro Advice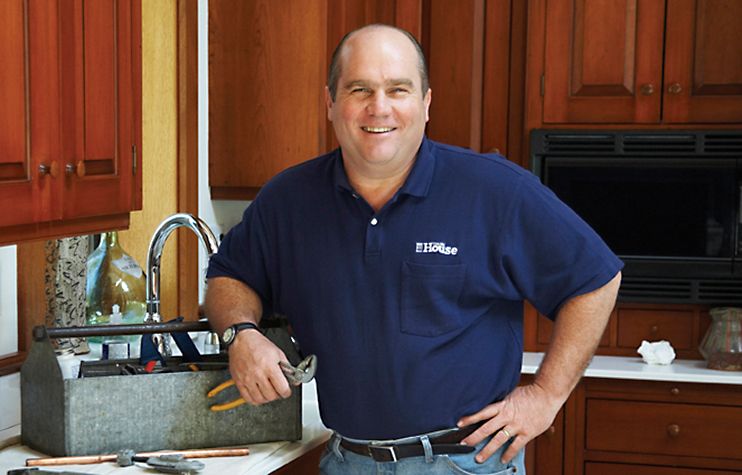 "Buy the best faucet you can afford—you're going to use it every day. Ceramic discs are key. And stick with a known brand so that you'll be able to find replacement parts down the road."
—Richard Trethewey, TOH plumbing and heating expert