Quick Kitchen Upgrade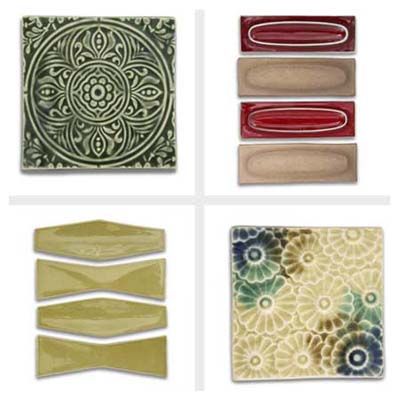 One of the top recommendations for adding value to your house is a kitchen upgrade, but you don't have to spend a lot of time or money on it. If you want to refresh your kitchen but can't afford a full-scale remodel, a smart place to start is with tiling a backsplash, which only takes a weekend and can cost as little as $5 per square foot. You can switch out a backsplash without moving cabinetry or appliances, and the sky's the limit in terms of material choices, colors, and patterns. If your kitchen currently only has bare walls, you'll also delight in the easy clean-up a smart backsplash provides. We've put together 10 design and installation tips for installing a backsplash, along with 10 glass and ceramic tile choices.
1. Focus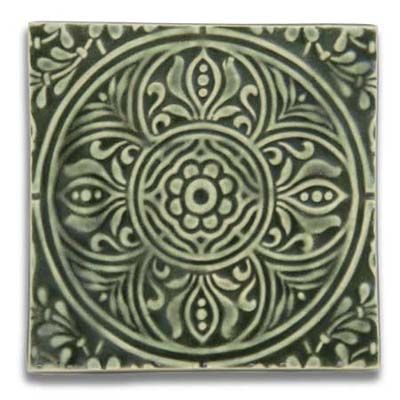 Always create a focal point around cooking areas, says Matt Giardina, principal designer, Front Row Kitchens, Inc. If you are going to splurge on more expensive tile, use it only above the stove and use more affordable tile in the rest of the kitchen. Or if you are using the same tile throughout the room, try a different color or pattern around cooking areas.
Orient, a 6-by-6-inch ceramic tile, would look sharp behind a range; pair it with less expensive tiles elsewhere in the kitchen. About $50 each; Derby Pottery and Tile
2. Mix and Match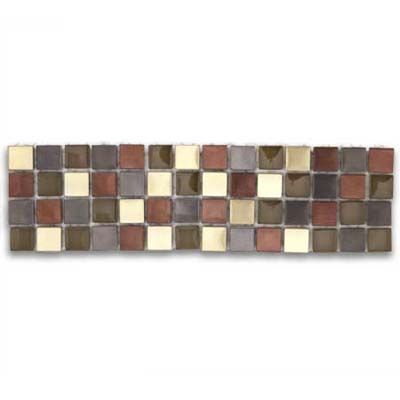 Complex or colorful backsplashes look best with solid counters. That way they don't clash with each other, says TOH design correspondent Carole Freehauf.
This colorful mix of glass and metal tiles, part of the Metal Plus Blends collection, is sure to attract attention in a room with a less charismatic countertop. They come in 12-inch-square interlocking sheets. About $59; Voguebay
3. Accentuate
To save money, use more expensive glass or handmade ceramic tiles as accents for a backsplash of less expensive tiles. You'll still have a memorable look but at a fraction of the cost.
The 6-by-6-inch Flower ceramic tile can be used as an accent tile and paired with solid colors. About $50 per piece, Derby Pottery and Tile
4. Visually Enlarge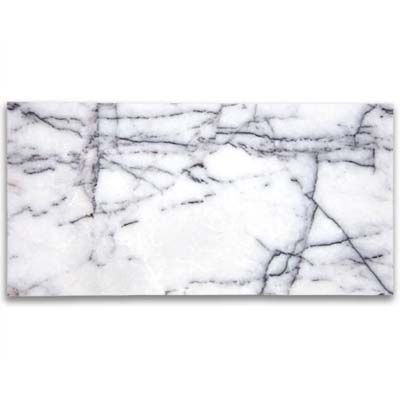 Wrapping the backsplash around the entire room gives a sense of visual continuity, which can help a small space seem larger.
Aria is made of translucent white crystal marble infused with lilac and intersecting veins of gray, black, and deep purple. The tile is offered in three sizes: 9 inches by 18 inches; 18 inches square; and 24 inches square. Starts at about $15 per square foot, Ann Sacks
5. Rotate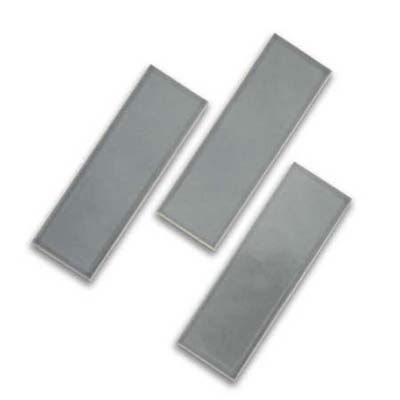 Changing the orientation of run-of-the-mill subway or field tile can create an expensive look for less, says Dana Jones, owner, The Kitchen Consultant. Run the tile vertically for a modern look or lay it on a diagonal in a place you want as a focal point, such as cooking areas.
This Crystal Blue field tile is basic when placed horizontally but takes on a whole new look when laid diagonally. It is offered in 17 sizes. About $28 per square foot, Heath Ceramics
6. Complement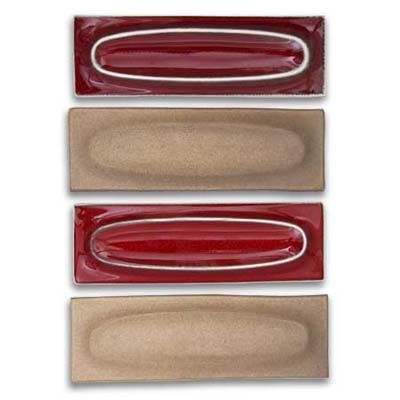 It's expensive to get the exact same color for all the tile in your kitchen (particularly when you mix in custom accent tiles), and it's visually uninteresting. Instead use complementary colors.
The Volcano red and Dark Beach brown shades of these 3-by-9-inch Oval Shaped tiles work well together. About $77 per square foot, Heath Ceramics
7. Plan Ahead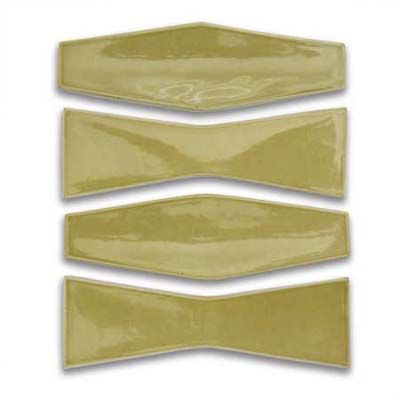 Before you install a backsplash, try "walking" tiles up a wall to make sure you aren't left with a thin sliver where the tile meets cabinetry. Hold the tiles against the wall at the bottom of the backsplash area and move them hand over hand up the wall following your desired pattern until you get to the top. You may find you have to start with a half-tile at the bottom to be sure at least a quarter-tile fits at the top.
Heath Ceramics' 3-by-9-inch Concave Diamond and Bowtie Shaped Tiles can be used to create an interesting pattern; just plan carefully before installing them. About $77 per square foot, Heath Ceramics
8. Try Mastic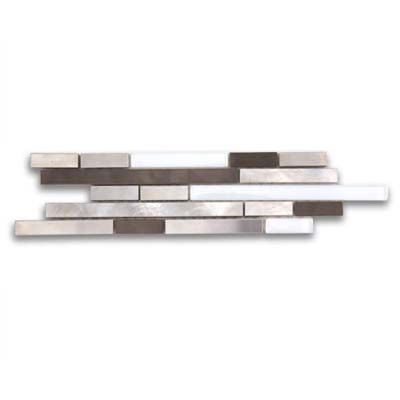 Mastic may be easier for a novice to work with since it's premixed to the right consistency and will readily hold tile on the wall, says TOH senior technical editor Mark Powers. While thinset is the better product, you have to mix it correctly and know how to work with it.
Thin tiles, such as the metal and glass tiles shown here, part of the Metal Plus Blends collection, can be arranged in eye-catching patterns. They come in 12-inch-square interlocking sheets. About $66 per square foot; Voguebay
9. Hide the Thinset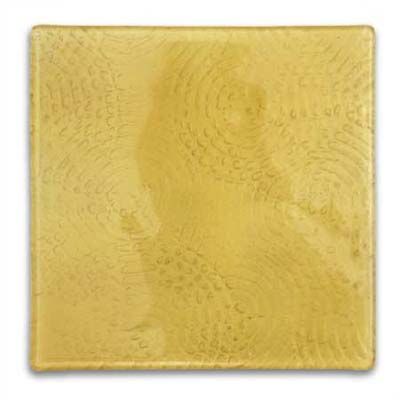 Use white thinset or mastic behind glass tile. It shows through the glass, and colored thinset or mastic can change the look of the tile.
The translucent pattern of 8-inch-square La Brisa I gives a light and airy feel to a kitchen. About $17 per piece; Innovative Glass Elements, Inc.
10. Create a Grid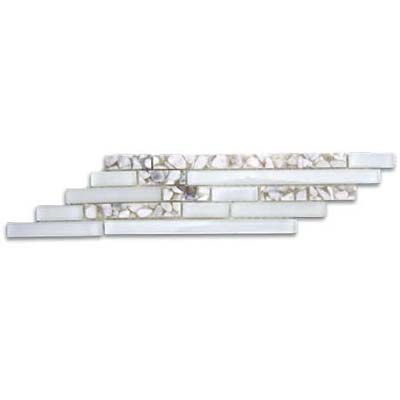 Creating complex patterns is easier if you lay out all your plans with a pencil. To do this, first prep the surface to be tiled by skimming the entire area with a layer of white thinset (mastic won't work) and let it dry. Now you have the perfect surface to write on, as well as the ideal surface to accept the installation thinset or mastic (either work for the second layer) that you will use to set the tiles.
A pattern similar to the one shown here using a mix of glass styles from Voguebay can be achieved with some advanced planning. They come in 12-inch-square interlocking sheets. About $56 per square foot; Voguebay