Project details
Skill
1

out of

5
Easy
Just have a friend help steady the rack while you secure it in place.
Because of their strength and enduring style, many vintage iron window guards still adorn homes and beautify city streetscapes today.
But for those that have found their way to salvage yards as a result of a remodel or demolition, there are myriad other ways to use them inside and outside the house. Follow my example and turn a window guard into a rack for hanging pots, oven mitts, and utensils in the kitchen. Read on to learn how to boost storage in your cook space with a guard-turned-pot rack.
Step 1
Iron Window Guards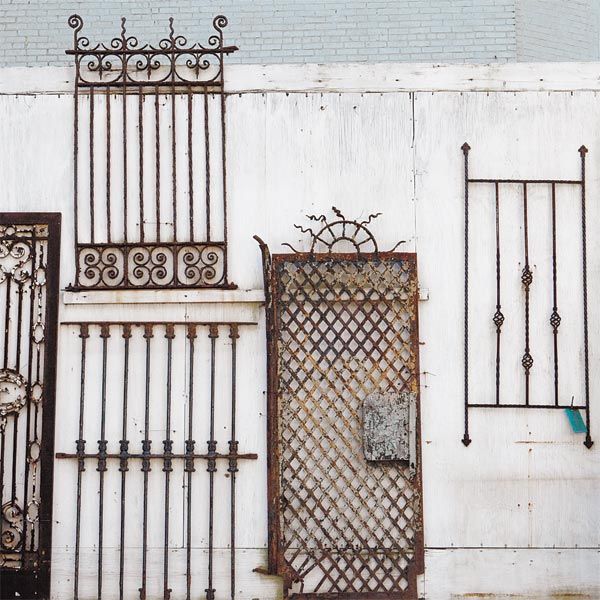 Ornate window guards, like the ones shown here at Demolition Depot in New York City, range from $300 to $3,000. Simpler ones can be found on eBay and at house-part recycling centers for less than $100.
For my wall-mount rack, I bought a simple 3-foot-tall wrought-iron guard with two widely spaced twisted rails from Pasadena Architectural Salvage for $90.
Hang your rack within arm's reach of the range so that pots will be easily accessible. You can get hooks at Eagle Emporium.
Step 2
Protect the Iron Surface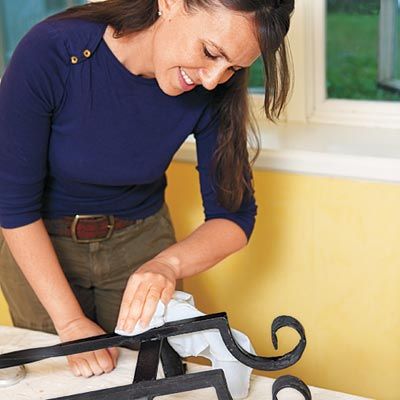 from rust by rubbing on metal polish, such as Renaissance Wax (about $20; Amazon). Then buff to a soft sheen.
Step 3
Prep the Fasteners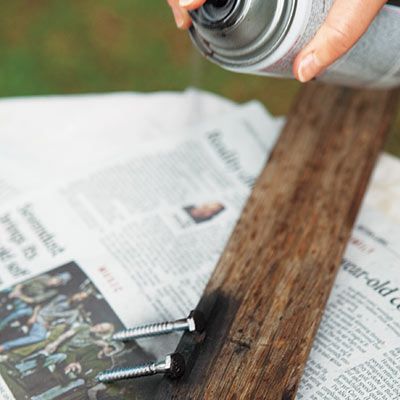 by spraying them with black paint formulated for metal, such as Rustoleum American Accents ($5.20; Kmart), so that they'll match the iron rack.
Step 4
Determine Locations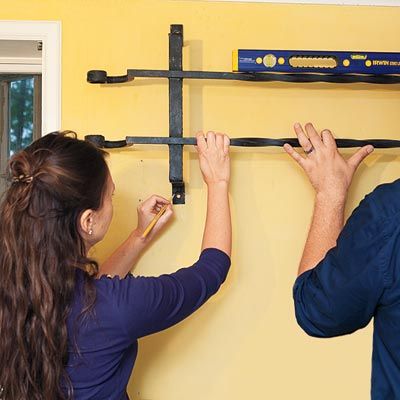 for the fasteners. Hold the rack against the wall where you plan to install it; ideally there will be studs to anchor into. Use a level to check alignment, and mark the center of the rack's existing holes with a pencil.
Step 5
Drill Pilot Holes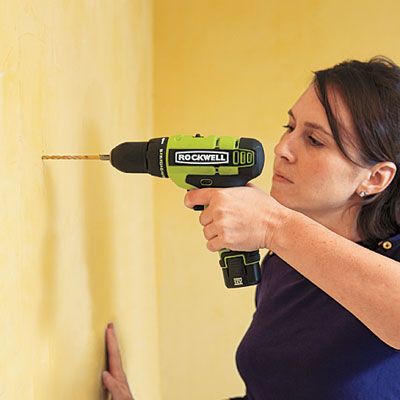 for the fasteners and anchors that work with your wall type. For drywall, I used 1½-inch-long ¼-inch lag bolts with plastic anchors. Because the bolt heads were smaller than the rack's holes, I added washers.
Step 6
Steady the Rack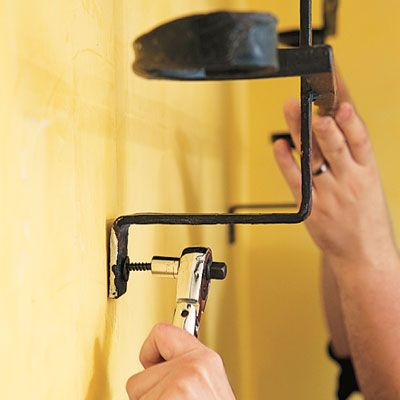 on the wall and use a ratchet wrench to twist in the lag bolts. Make installation easier by screwing all four bolts loosely in place before going back and tightening each one.
Step 7
Arrange the S-Hooks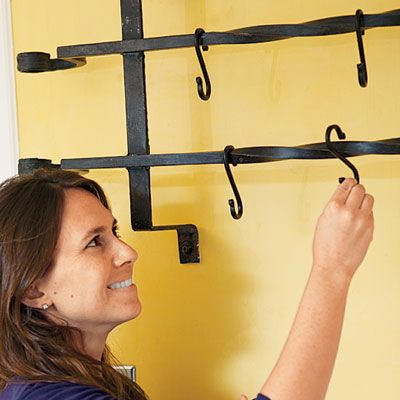 on the top and bottom rails. I used 10 hooks for my 3-foot rack. Now pull your favorite pots and pans from those dark cabinet recesses and hang 'em on your rack, where they'll be easy to grab.