Sponsored by Discover Personal Loans
From a design and build perspective, kitchens are typically more complicated than the other rooms in the house. Planning one involves plumbing, electrical, and sometimes gas lines; appliances, fixtures and lighting, work and storage areas. We spend more waking hours in our kitchens than anywhere else. And because they are so often the central gathering spot for family and friends, we may expect them to be showhouse-beautiful to boot.
There's a lot at stake when you're designing a kitchen. So before you click "complete order" on that built-in range or designer backsplash, consider this: Do you really want to go it alone?
The Advantages of Getting a Kitchen Designer
Hiring a pro to help with your kitchen design doesn't mean relinquishing control of your new-kitchen dreams. It means putting those dreams in the hands of someone who can help you realize them effectively, efficiently, and with style. A recent study by the National Kitchen and Bath Association (NKBA) of consumers who had remodeled or who are currently remodeling their kitchens revealed that 54% had used a designer. While a simple cabinet swap, appliance change or cosmetic makeover can be easily handled on your own, it's worth considering a kitchen designer for a major remodel. Hiring a professional designer can save you money on the total cost of the remodel and help you build the kitchen you envisioned.
How Much Should I Spend on my Kitchen?
Before meeting with a kitchen designer, you should have an idea of your total budget, keeping in mind any professional designer or architect fees. However, it's difficult to pin down the cost of a "typical" kitchen remodel. A survey by HomeAdvisor.com places it at $23,812, or $150 per square foot, with most homeowners spending between $12,587 and $35,039. The 2019 U.S. Houzz & Home Study placed the cost of a typical kitchen renovation a bit lower, at $14,000, up 27% from the year before. Estimates for upscale kitchen remodels, on the other hand, often exceed $100,000.
It may help instead to consider how much your kitchen is worth. The rule of thumb is that your kitchen should equal 10% to 15% of your home's total value. If your house is worth $200,000, you should be comfortable spending up to $30,000 to upgrade your kitchen.
You might also consider the return on your kitchen investment. According to Remodeling magazine's 2019 Cost vs. Value Report, a minor kitchen remodel (costing $22,507) will recoup 80.5% of its cost at resale, compared to just $59.7% for an upscale kitchen remodel with a price tag of $131,510.
But resale value is only one driver of kitchen remodels. When the Houzz survey asked homeowners their remodeling priorities, 88% cited "improving design" and 81% cited "improving functionality" (compared to 67% who prioritized resale value). Most homeowners, it seems, remodel their kitchens so that they work better for them. And making kitchens work better will be your kitchen designer's top priority as well.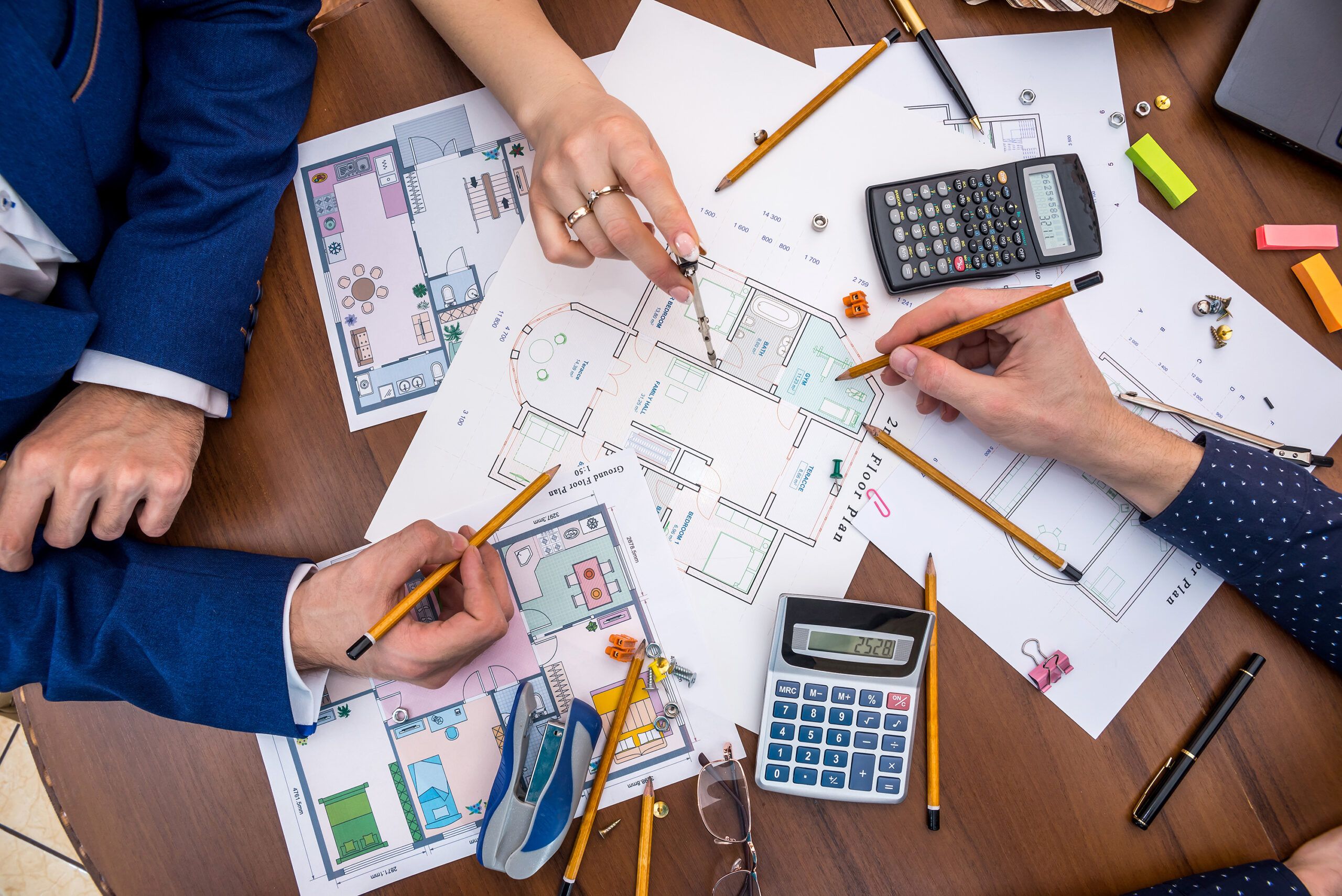 FINANCING TIP: If the cost of your kitchen remodel exceeds the amount you've saved and budgeted for, you might consider a fixed-rate personal loan. Discover Personal Loans offer funds up to $35,000 with flexible repayment terms to help you meet your project needs.
Finding the Right Kitchen Design Professional for Your Project
Architects, interior designers, and kitchen designers all design kitchens. If you're already working with an architect or interior designer on your home project, you may choose to have that person design the kitchen as well. Design-build firms, which handle both design and construction tasks, can also be counted on to design kitchens.
A Certified Kitchen Designer
If it's just the kitchen you're working on and want top-notch guidance, you'll get the most expertise from an NKBA-certified designer. The organization's designations, which include Certified Kitchen and Bath Designer (CKBD), Certified Kitchen Designer (CKD) and Certified Bath Designer (CBD), require five years of full-time design experience as well as knowledge of construction, mechanical, plumbing and electrical systems. Certified kitchen designers must complete a professional development program, pass an exam, and maintain their certification by meeting continuing education requirements. A Certified Master Kitchen and Bath Designer (CMKBD) is a highly experienced designer with additional educational and professional credits.
A kitchen designer with that knowhow can help you make the most of your kitchen with an efficient floorplan, good lighting, ergonomic features, smart storage and a pleasing design. He or she can advise you on materials and appliances, and work with suppliers and your contractor to see the project through quickly, efficiently, and cost-effectively.
Contractors and Retailers
There are less expensive options. A contractor can offer advice on your new kitchen, but unless there's a dedicated designer in the firm, the big decisions (gulp!) will be up to you. Likewise, your local home improvement store or cabinet dealer will likely offer the services of an in-house designer along with your purchase or for a nominal fee. In many cases, that person will be able to help you arrange and fit your cabinetry, but may not be able to assist in other areas, such as lighting or appliances. Unless they are specially trained, any structural reconfigurations will also likely be beyond their expertise.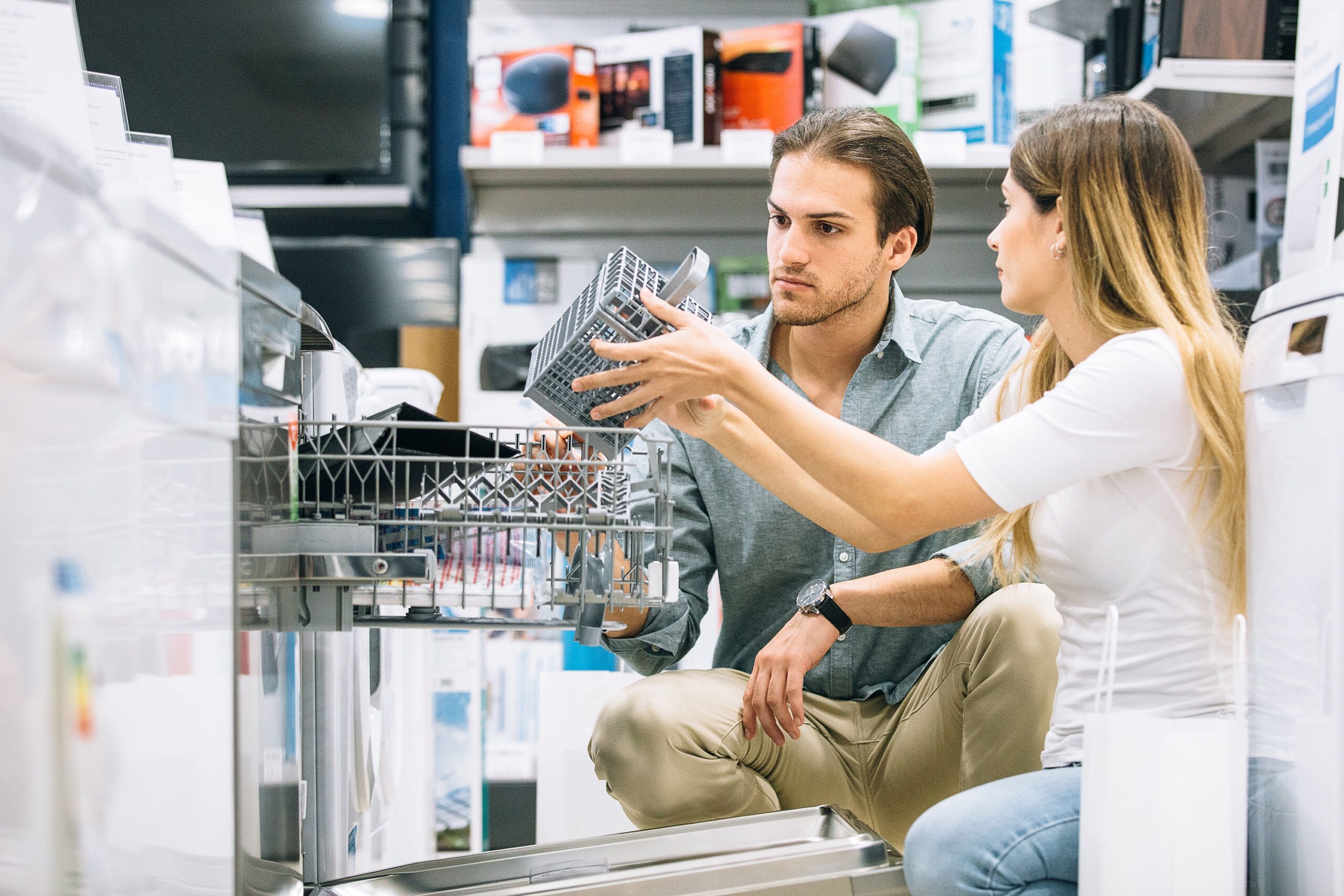 This may be all the help a budget-conscious client feels they need, says Rebekah Zaveloff, co-founder of Chicago-based KitchenLab Interiors and an NKBA's Insider expert. But she notes that working with a retailer often means you're dealing with someone who is a salesperson first and a designer second. "Sales/design associates are not necessarily trained in design and the design offering is an add-on to buying that retailer's product," she explains. While this may be less expensive, "hiring a certified kitchen designer or interior designer who can specify to the trade and create custom looks is the way to go to avoid costly mistakes."
Showrooms and Design Centers
Specialty kitchen showrooms and professional design centers offer a higher level of service that is something of a hybrid between the retail model, where the focus is on the product sale, and the personal attention of an independent designer. Design center consultants—who may be NKBA-certified—can guide you in purchasing materials and appliances, assist with a layout, and provide additional design advice. Their involvement may or may not extend to working with your contractor to see the project through and you may be on your own in selecting products they don't sell. It's a good idea to clarify this when considering their services.
To sum it up: You can get help designing your kitchen from many places, but you'll get the most personal attention and comprehensive service from a certified kitchen designer.
Paying for a Kitchen Designer
Fees for a high-end kitchen designer can represent 8% to 10% of your project costs. The lower figure generally applies to more expensive projects—those costing $127,000 or more. The national average for kitchen design services is $12,250, with the minimum range for an independent designer running from $1,500 to $3,000.
FINANCING TIP: To find out the average cost homeowners pay to hire kitchen designers in your area, see the Pro Cost-Estimator at the top of this page.
Just as there are many sources of kitchen-design help—and a lot of blurry lines between sales-based and design-based professionals—there are also many ways designers charge for that help.
Firms that offer design services in connection with the purchases of a product—usually cabinetry—typically roll those fees into the price or charge a retainer that is then applied toward the purchase. In this case, be sure to ask about design services related to other elements, such as specifying lighting and paint. "Ask a lot of questions and know what you are getting for your money," Zaveloff advises.
Most independent kitchen designers charge by the hour with rates that can range from $65 to $250 an hour, and $125 to $150 being typical. If your designer charges by the hour, you'll want an estimate of how many hours the designer expects your project will require.
Other designers charge a flat fee, often based on the project cost. Sarah Robertson, owner of Studio Dearborn in Westchester, N.Y., charges a fixed fee that includes the kitchen design and the cost of the cabinetry. She then charges hourly for help in selecting appliances, hardware, countertops, and other materials and finishes.
FINANCING TIP: If hiring a kitchen designer put you over-budget, you could consider a fixed-rate personal loan to cover the costs, ensuring you get the resources you need to have your project done right. Discover Personal Loans is an appealing lender because they let you apply for an amount you choose up to $35,000 as well as from five repayment options. They also don't charge any origination or pre-payment fees and there's no collateral is needed to secure the loan.
Regardless of how your designer charges, be sure you know what services are included in the fee. If all you want is a few ideas and some direction, some designers will offer a consultation at a cost of a few hundred dollars.
How to Find a Kitchen Designer
When looking for kitchen design help, consider reaching out to others for personal recommendations. According to the NKBA survey, nearly half (47%) of those seeking help with their kitchens rely on personal recommendations to find a designer. That was followed closely (at 36%) by research on the web.
Regardless, when you're looking for a kitchen designer, it pays to find what you are looking for in a kitchen first. Spend time exploring and collecting images of kitchens you love online or from magazines. Home design websites can help you narrow your focus if you know you want, say, a country kitchen, and will include the work of the best designers out there. Make note of the features and styles you like and, just as important, don't like. When you see a kitchen you love, note the designer's name, if provided. You might also visit some local showrooms where you can see cabinetry and appliances on display and speak to designers to get a sense both of your tastes and their ability to provide the assistance you need.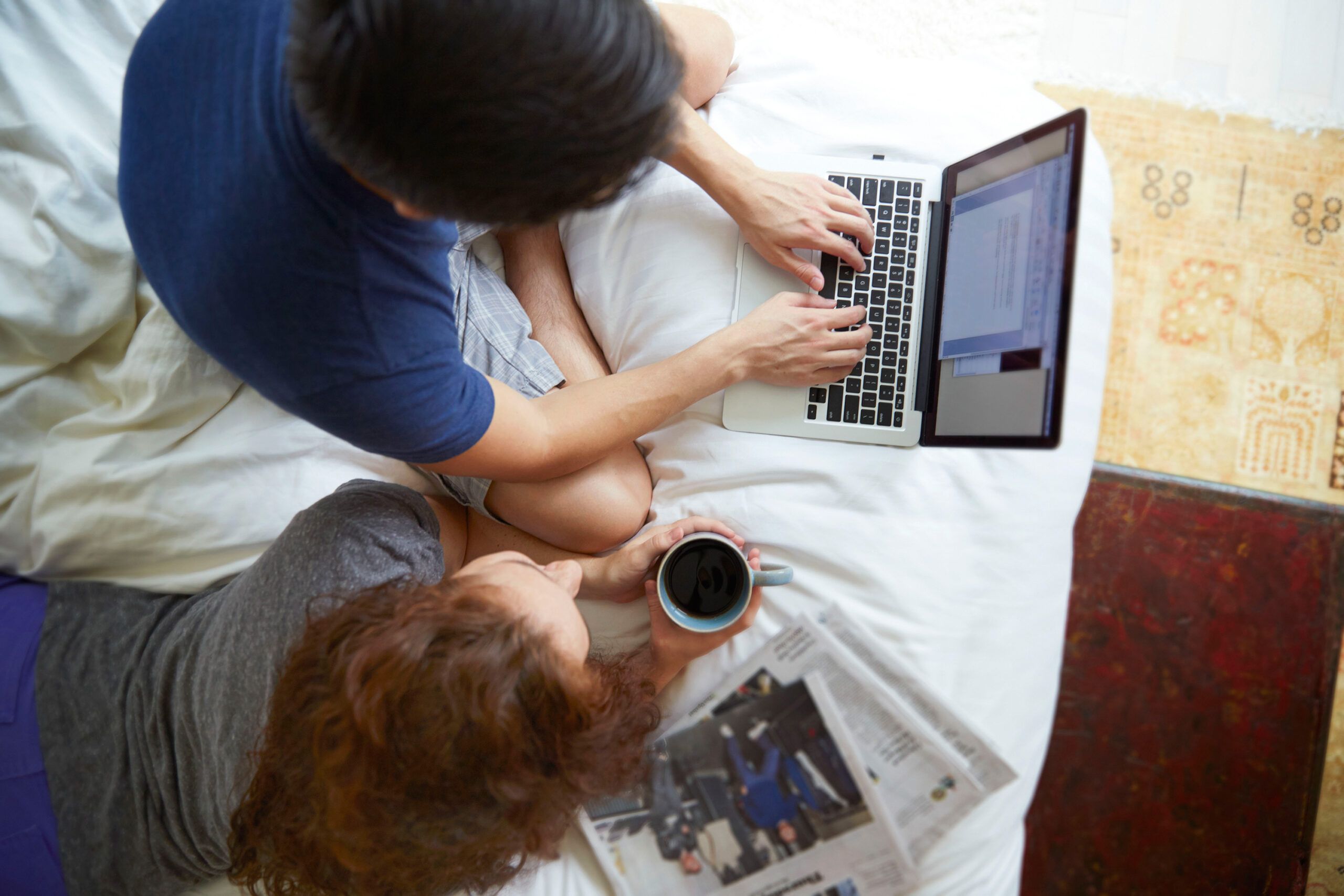 If you're looking specifically for NKBA-certified designers, use their membership directory to find certified designers in your area. The American Society of Interior Designers is professional organization whose members must meet certain educational and experience criteria; you can search for local ASID members here. Another professional organization, the Interior Design Society also provides an IDS member look-up on its website.
Once you find a designer who seems promising, visit their website to view their work, learn about their experience and design approach, and set up an initial consultation.
The Initial Consultation
Most independent kitchen designers will offer a free initial consultation (usually an hour or less) at which you can gauge how his or her style fits your plan and discuss practical matters such as design fees and timetables. Book the time in advance and be prepared with images of kitchens and kitchen features you like as well as a plan or sketch of your kitchen. You'll also need to settle on a budget for your project that you can share with the designer.
Keep in mind that this is not a "design" session. While the designer will probably share some creative ideas about your project, the goal of this meeting is to determine if the designer is a good fit for your project.
Most designers will bring a portfolio with samples of their work. Take the time to look through the portfolio, point out what you like and don't like, and ask questions. You'll want to know:
What are your certifications and/or affiliations? Certification with the National Kitchen and Bath Association is the gold standard for kitchen designers. Certification requirements for interior designers, who also design kitchens, vary from state to state; check with your state's regulating authority about their rules. Affiliations with professional organizations, such as ASID, indicate professional commitment.
Have you designed any kitchens similar to mine? Look for a designer whose website or portfolio includes the type of kitchens you'd be happy to have. If the . design aesthetic is similar to the style you're looking to achieve, the designer could be a good fit.
Can you provide references? Good designers are happy to connect you with satisfied customers. When you call or email them, ask specific questions: Did the designer respect your input? Did the project come in on budget? Would you use that designer again?
Do you work with specific suppliers or contractors? While you'll want to have input on subcontractors, working with a designer that has relationships with other professionals can help your job progress more smoothly.
How much input do your clients typically have in the design process? You may want to be involved in every decision, or only the bigger ones. Make sure you and the designer have the same expectations.
How many designs will you produce? Most designers will offer several design options, but it's good to be clear on this up front.
How will we communicate about the project, and how often? Like anyone else, designers have their preferences on using email, text, phone or face-to-face visits. Communication is critical to a successful project. "My advice is to find someone that you trust will be there when you need them—someone who is not afraid to tell you if they think you are making a bad decision," says Nick Vanderhovel, a certified designer and co-owner of Brighton, Mich.-based Dream Kitchens.
Will I be looking at plans on paper, or on a screen using a computer-assisted design (CAD) program or animation? It's thrilling to virtually "walk" into your kitchen using 3D animation or even virtual reality, and both may help you understand how the space will feel once it's built. Remember, though, that computer acrobatics are not a guarantee of design talent, and some excellent designers use simpler methods to convey their ideas.
What do you expect the timetable for this project to be? Designers get busy, like any professionals. Be sure the one you choose has the time to dedicate to your project.
Will you work with my contractor through construction? This will likely depend on the agreement you sign with the designer, but if this is something you want, be sure the designer is aware of it up front.
What is your fee, and how is it structured? The cost of kitchen design services might be based on an hourly rate, a percentage of the project costs, or a flat fee. If you are working with a showroom, it will probably be covered by an upcharge on products you're buying there.
FINANCING TIP: Be sure to include the total cost of the kitchen designer in your overall kitchen remodel budget, along with the contractor fees and materials. If you need funds to complete your project, a fixed-rate personal loan can help. Be sure to find a personal loan with no origination fees, like Discover's personal loans.
How to help your kitchen designer help you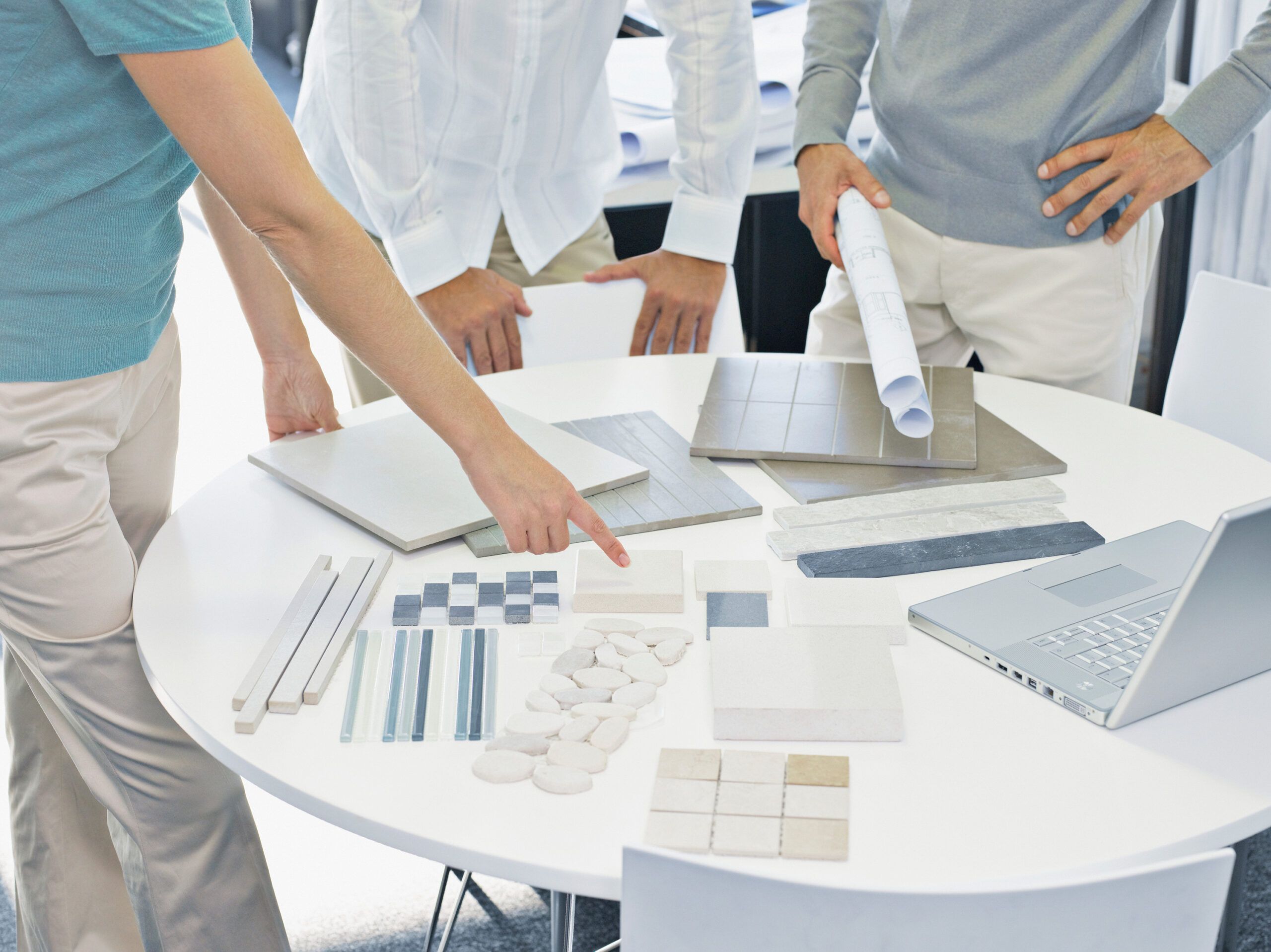 The best home design doesn't just happen – it's the result of a collaborative process involving both the designer and the client. Honesty and good communication on both sides will go a long way to getting you the kitchen of your dreams.
Once you've agreed to work together, your kitchen designer will focus on finding out not just your taste in countertops and faucets, but how you and your family use your kitchen. Do you cook every night? Does your family have more than one cook? Do you entertain in your kitchen? The more questions your designer asks, the easier it will be to design a kitchen that meets your personal wants and needs.
Once your designer is clear on your wishes and expectations for your kitchen and the level of involvement you want them to have in the design process, he or she will get to work measuring and sketching possible layouts. Consider them carefully—picture yourself and your family in them, and ask questions. Now is the time to make changes to the design—not after the cabinets have been ordered. Be sure also that you're clear on how the options you choose affect your budget. "Be transparent about your budget, your needs and wants," advises Zaveloff. "Be honest and upfront. Make sure the designer is really listening to you and taking your desires into account."
Design Services Most Used by Kitchen Remodelers
Among homeowners using professional kitchen designers, these are the services most employed according to the NKBA survey.
Kitchen Designer Roles:
Product & Material Suggestions
Layout & Design Suggestions
Creation of Kitchen Layout Drawings
Kitchen Measurements
Coordination of Entire Process
Contractor Suggestions
Source: NKBA Lifestyle Segmentation Survey
FINANCING TIP: Once you've put together a wish list for your dream kitchen, you'll want to set a realistic budget—and stick to it. And if you need extra cash to finance your kitchen redo, a personal loan from Discover is fast, funds can be sent as soon as the next business day after acceptance. Preview your interest rate with no impact to your credit score.
When it's time to select fixtures or surfaces, an independent designer may suggest you visit certain showrooms and suppliers, or they may accompany you there. All of this is in the service of getting you the kitchen you're paying for, and the more involved you are in the selection process, the more likely you'll be satisfied in the end.
Building a new kitchen is complicated and can be costly. Investing in the right design help at the start can ease those complications and increase your chances of getting a kitchen you love at the best price. "At the end of the day, remodeling is a messy process and no matter how well planned it is, not everything may go as anticipated," Vanderhovel advises. "There are a lot of unknowns to navigate, so find someone who you can trust to steer the ship."