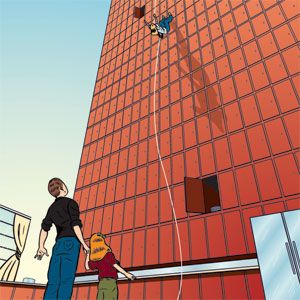 Let's face it. Even the best-planned kitchen remodels hit rough patches. Unreliable contractors, late deliveries, and mismeasured materials just seem to go hand-in-hand with shocking estimates and shiny new faucets. But at the end of the road, it's often the little things—the greasy fingerprints on the stainless-steel fridge, the dings in the bamboo flooring, or the veneer peeling off of the cabinets—that drive us to distraction. We asked homeowners who'd recently endured the rigors of kitchen remodeling to vent: What would you do differently if you could remodel your kitchen all over again? Here's what they said—and how their battle scars can prevent you from making the same mistakes.
1. The Regret: We let the contractor decide
My husband and I went away on vacation during the final two weeks of our kitchen remodel and came home to an unpleasant surprise: Our contractor had installed the dishwasher in the side of the island facing the adjoining dining room—not a pretty sight. He says this saves steps when it's time to clean up the dishes. We say it's ugly. —Judith Stanley, Callicoon, New York
Better Bet: You write the checks, you call the shots
Never go on vacation at the beginning or end of a remodeling project, when decisions are coming fast and furious. And while it may be tempting to defer decisions about fixtures or fittings to the contractor, you'll have no one to blame but yourself if you are dissatisfied with the results. "The logical place to install a dishwasher is next to the sink so it can be hooked up to the plumbing system. It also makes rinsing dishes more convenient," says John Buscarello, an interior designer in New York City. "Fortunately, in this case, the dishwasher mistake can be corrected by replacing it with a model that has an incognito front panel designed to blend into the island."
2. The Regret: Our soapstone is rough around the edges
Soft soapstone counters and hard cast-iron cookware don't mix. We've learned the hard way by gouging the stone around the undermount sink when hand-washing our French enameled pots. —Jonathan Schuppe, New York, New York
Better Bet: Factor in your cooking style
Like every other decision in your kitchen redo, your choice of countertop material should reflect your lifestyle, including your cooking style. Each kind of natural stone has unique characteristics, and soapstone is among the softer types. That makes it easier to cut to size—and also more prone to chipping than harder granite and engineered quartz. But it also means you can at least smooth the rough edges around your sink with sandpaper. To prevent further damage, place a buffer (pot holders, layers of dish towels) between the counter and any hard, abrasive surface. "In the future, try to get a sample of any stone countertop material you're considering and live with it for a while, even as a coaster," suggests Dana Jones, a kitchen designer in Long Beach, California. "That way you can see how vulnerable the stone is and just how stressed out you'll get over leaving any marks on it."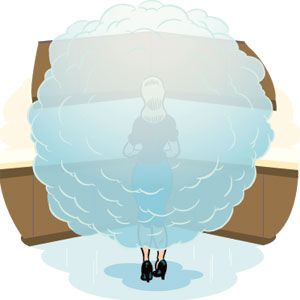 3. The Regret: I'm really steamed at the sink
The first time I cooked pasta in our new kitchen, I realized that placing the sink in the corner with a cabinet above it was a big mistake. When I pour out the hot water, the steam has nowhere to rise except straight in my face. I did it to save space, but I should have stuck with the original plan and situated the sink under a window. —Diane Landtroop, Cold Spring, New York
Better Bet: Don't get cornered
Many homeowners find that placing a corner cabinet above the ­corner-situated sink is a tight squeeze, where steam and sloshed water often backfire. What's more, the triangular cabinet configuration can be impractical. Stuff gets lost in its depth, and there's always a chance as you stretch to reach what you want that something else will fall out and crash into the sink.
4. The Regret: I work harder than my appliances do
I wish we'd invested in a larger-capacity refrigerator and a second dishwasher when we designed our kitchen five years ago. With three children, our fridge is overflowing, and I am constantly unloading and reloading the dishwasher. —Suzanna Dutton, Richmond, Virginia
Better Bet: Maybe it's time to upgrade
It may seem extravagant, but new energy-efficient appliances might save your sanity, along with some money on your energy bill. Energy Star—qualified refrigerator models use high-efficiency compressors, improved insulation, and more precise temperature and defrost mechanisms to improve energy efficiency. They use 40 percent less than conventional models sold in 2001. Rather than swap out your current fridge, you might also consider adding a refrigerator drawer or two for additional food storage. If your kitchen is large enough, you could also add dishwasher drawers that allow you to wash your prep, breakfast, or lunch dishes and still have room for dinner dishes later on.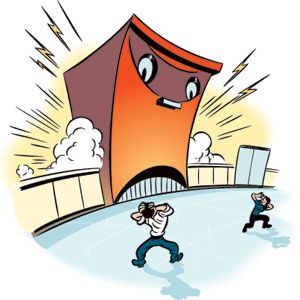 5. The Regret: I hate the floor
My architect seemed very smitten with bamboo flooring, and it sounded like a good earth-friendly choice. But the bamboo showed dents and signs of wear almost from the start. If I had to do it over, I would go for oak. —Danita Geltner, New York, New York
Better Bet: Research more, redo less
Choosing the "perfect" flooring material is one of the most challenging aspects of a kitchen renovation. It's important to factor your personal needs and preferences into your decision, along with cost per square foot. For many owners of older homes, only wood will do. It's beautiful and long-lasting, but even the coats of poly­urethane used to seal it are prone to scratches. Ceramic tile is durable and generally easy to maintain, but harder on the feet: If you spend lots of time standing at the prep station, you may want something more forgiving underfoot. For color and comfort, many homeowners are returning to good old linoleum: It's resilient, splinterless, seamless, made from natural materials, and self-heals when cut.
But bamboo (actually a grass, not a wood) has its merits too. "Bamboo is a good sustainable product for a kitchen floor, but to ensure hardness, stability, and clarity, you have to be careful to choose bamboo that has been harvested at maturity, after five or six years of growth," says designer Dana Jones. "Immature bamboo will not stand up as well to the demands of a kitchen." She recommends manufacturers like Teragren that offer a palette of prefinished colors that are sealed with a water-based, solvent-free, scratch-resistant topcoat.
6. The Regret: Foiled again!
My major regret is choosing cabinetry with ther­mofoil doors. If you put them next to an oven, toaster, or microwave, the foil veneer will melt and curl! —Madelyn Feuerstein, Boynton Beach, Florida
Better Bet: Check your specs—and your warranty
"The big culprit here is the heat and moisture," says Charles Testa, a kitchen designer in Patchogue, New York. "It's important to do whatever can be done to rid the area of steam quickly." That's one of the reasons why it's recommended that range hoods be installed 6 inches wider than the cooking area (3 inches on each side), and that exhaust fans be appropriately sized for the rate of air that the cooktop requires. Adjacent cabinets should be at least 18 inches above the countertop. If the layout is right and the veneers still can't stand the heat, get them out of your kitchen. Good quality cabinets should be backed by a manufacturer's guarantee for full replacement if the materials do not stand up to normal use. Make sure the maker stands behind their product's performance before you plunk down your money: Cabinetry is one of the top three expenses of a remodeling job (right up there with labor and appliances), and you want to be happy with your investment for a long time.
7. The Regret: We should've sprung for a quiet model
Our dishwasher is so noisy you have to leave the kitchen when it's on!
—Lily and Bobby Schwab, Plano, Texas
Better Bet: Silence is golden
"Quiet models may cost more, but at least you'll get to spend more time in your new kitchen," observes designer Dana Jones. Ten years ago, the aver­age dishwasher clocked in at 65 decibels or higher. Today, high-end models are comparative whis­per­ers at 45 to 49 decibels. According to Marv Mealman of Whirlpool/ KitchenAid dishwasher technology, most machines that operate at levels below 55 decibels are unlikely to interfere with normal conver­sation. Shop around and check the consumer testing ratings, paying close attention to features like sound-deadening insulation and hidden vents that seal in sound during the wash cycle. A dishwasher with a ­decibel rating of 48 would retail for around $900, while a 59-decibel model sells for about $500. The extra money is well spent on a little peace and quiet.
8. The Regret: We forgot…
We let our electrical con­tractor convince us that we needed two light panels with three ­switches each in our 20-by-12-foot kitchen: It's such overkill, and still there are no undercabinet lights, which would really improve the ambience. —Allegra and Andrew Gulino, Falls Church, Virginia
Next time I'll carve out a small kitchen office, since that is where so many of the little things that matter so much seem to happen: bill paying, homework, birthday-card writing, phone calls to friends…. —Maria Zelin, Fairfield, Connecticut
Our kitchen doesn't have a sense of community: I'd add an island or peninsula where family and friends can congregate while I cook. —Donna Cotennec, Philipstown, New York
We wish we had put in more pullout shelving. Our cabinets are very deep, which gives us a lot of storage space, but creates major problems every time you try to retrieve something from the back. You can't reach into the cabinets without having the items in front fall out on the floor. —Jim Blasi and Michael Tozzoli, Westwood, New Jersey
Better Bet: Get professional advice
You don't need to hire someone to select every drawer pull for you, but sometimes it's wise to consult with an architect, kitchen designer, or lighting expert to help you do some basic, schematic design work or to help you brainstorm material selection. Designing a kitchen isn't your day job, so you're bound to make mistakes based on inexperience. The pros, on the other hand, are immersed in knowledge about the best materials, techniques, and gadgets that will make the most of your space. In the long run, an hour or two in consultation with an expert could save you lots of time and energy—and quite possibly money, too!
The most important thing to remember is that everybody screws up once in a while. "Houses evolve, so it's okay to go back and fix things you don't like or to keep updating over time," says Minneapolis designer David Heide. "Your home needs to work for you, and you don't want to spend 20 years being annoyed by something, especially if it's relatively easy and inexpensive to fix."
TOH Staffers Have Regrets, Too
Yes, we confess: Even This Old House staffers occasionally screw up in the remodel arena. But we're passing the wisdom on, so you don't need to learn the hard way.
Cabinets that rise to the ceiling are great, but only if you have an easy way to access them. I wish I had one of those nifty stepstools that slides into a cabinet toekick, so I wouldn't have to drag over a chair every time I need to get something from a high shelf. —Laura Goldstein, Executive Editor
I wish I had checked the color of the painted cabinets I selected in the actual light of my kitchen, not in the lighting of the store. I thought I was getting a cream finish and instead the cabinets are beige. Considering that cabinets are a major component of a kitchen remodel, I should have taken the time to bring the samples home and look at them in the environment in which I planned to install them. —Leslie Monthan, Copy Chief
In a house with children, stainless steel appliances are impossible to keep clean: Our refrigerator constantly has little handprints all over it. Another funny thing about stainless: Refrigerator magnets don't stick to it. So if you want to display your kids' artwork, you need a bulletin board. —Mark Powers, Technical Editor
I wish I had chosen an undermount sink and a chrome, single-stem faucet: The white finish on the faucet we picked looks crummy and it's hard to clean around the edges of the drop-in sink and deck-mounted handles and spout. And I should have tiled the backsplash. Painted walls are really hard to keep clean. —Thomas Baker, Building Technology Editor
4 Steps to Fewer Regrets
1. Invest in the best quality materials and workmanship you can afford. A shoddy job will have to be redone sooner, creating more waste and costing you more in the end.
2. Know your needs and plan ahead. Choose materials that will
stand up to kids, clean freaks, dogs—whatever's "real" in your world.
3. Listen to the experts. Kitchen designers, architects, and fellow
remodelers all know things you need to learn—the sooner, the better.
4. Go with your gut. If you're second-guessing yourself now, chances are you'll be smacking yourself six months down the road.