Little Devils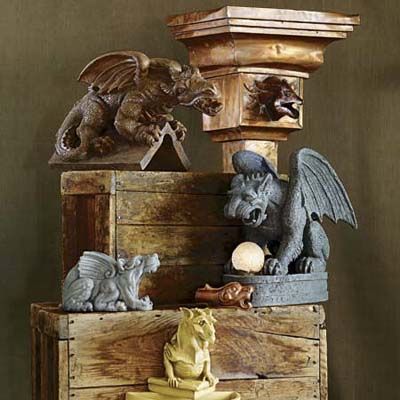 "All attempts at explanation are foredoomed to failure," wrote the late art historian Emile Male of those "monstrous fauna of the cathedrals," otherwise known as gargoyles. The spooky creatures, which seem especially relevant this time of year, were first used to decorate the drain spouts of 13th-century churches (gargoyle comes from the French word gargouille, meaning throat or pipe), and history's best guess is that their sinister stances were meant to scare away evil spirits. Today you can find gargoyles in all shapes and sizes to shunt water away from your house's foundation or, if you prefer, to keep a watchful eye over your yard (where they're more accurately known as grotesques). Call them whatever you like—we can't think of a better way to give trick-or-treaters a freak show.
Roof Cresting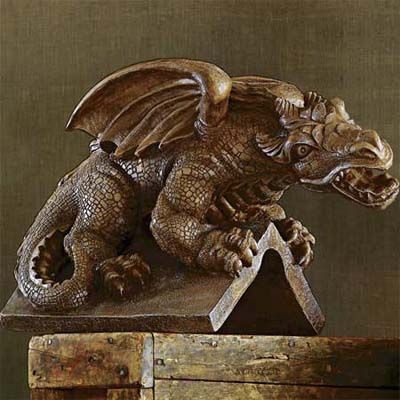 Resin Apex, Winged Dragon Sculptural Roof Cresting, 16½ inches high, about $158; Amazon
Conductor Head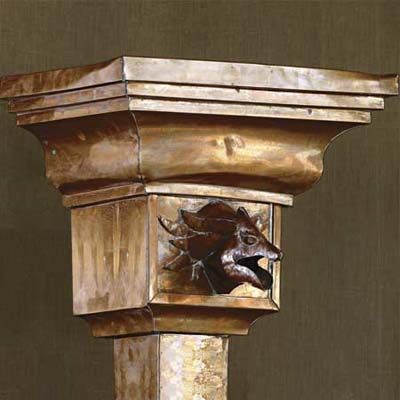 Copper Conductor Head, 11 inches high, about $910; A.C. Gentry, Inc.
Solar Garden Light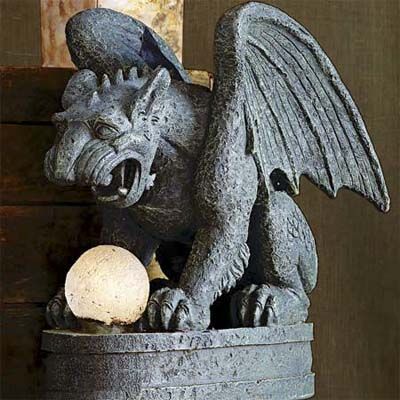 Resin Solar Night Guardian Garden Statue, 16½ inches high, about $120; Exterior Accents
Downspout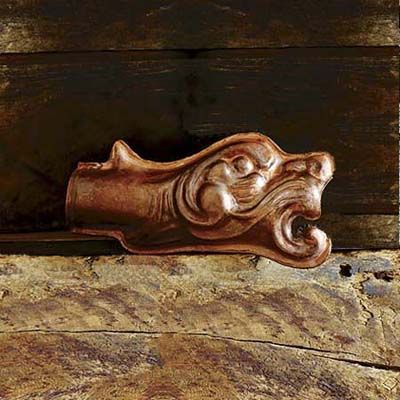 Copper Lion ornamental downspout, 2½ inches high, about $96; guttersupply.com
Cornerstone Sconce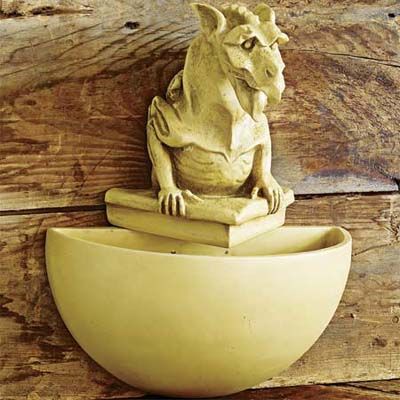 Fiberglass resin Cornerstone Sconce, 16 inches high, about $124; Elements of Home
Sculptural Downspout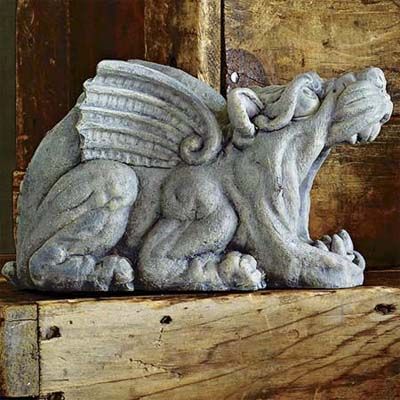 Resin Roland Sculptural Downspout, 6 inches high, about $39; Amazon