The gentle breeze of a spinning fan may spark memories of sultry summer days past—you know, before you gave in to the chilling call of air-conditioning. But you'd be hard-pressed to recognize the plain-Jane models of yesteryear in ­today's options.
From exuberantly ornate, Victorian-inspired versions to sleek stainless numbers epitomizing a modern minimalism that looks good in any house, there's a fan to suit every taste and style.
5 Ceiling Fan Designs for Your House
Ceiling Fan Globe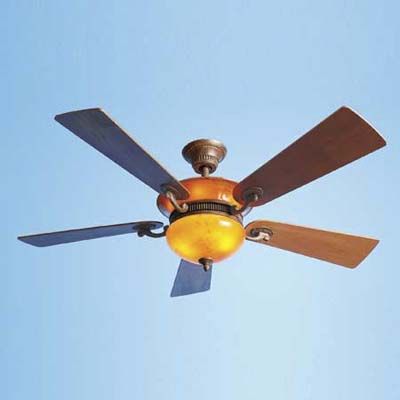 An amber, blown-glass uplight provides soft, ambient room lighting as well as a hit of color. With its classic details, this one would fit well in a Greek Revival–style living room or library.
About $280; Hampton Bay
Vintage Ceiling Fan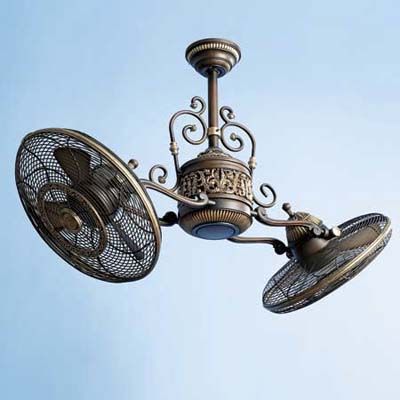 If a nod to the past, combined with elegance and class, are part of your design goals, then this Victorian-style ceiling fan with two rotating ventilators might be just what you're looking for.
About $820; Minka Group
Tropical Leaf Ceiling Fan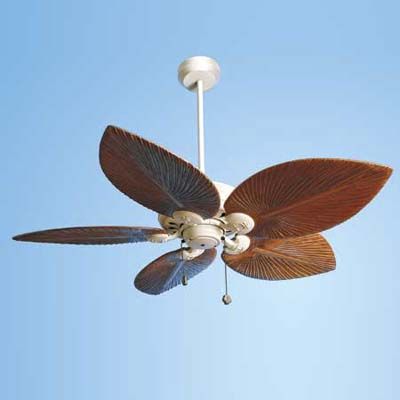 Ventilate a three-season porch with a fan that's specially rated for damp areas. This one has oak blades hand-carved to look like palm fronds.
About $400; Tommy Bahama Fans
Art Deco Ceiling Fan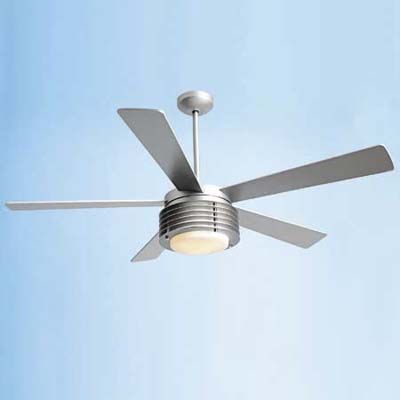 If clean, crisp lines are more your style, air out your bedroom with a sleek, Art Deco–inspired model finished in matte nickel. The louvers reduce glare from the light, which comes with an energy-saving compact fluorescent option.
About $450; Modern Fan
Architectural Ceiling Fan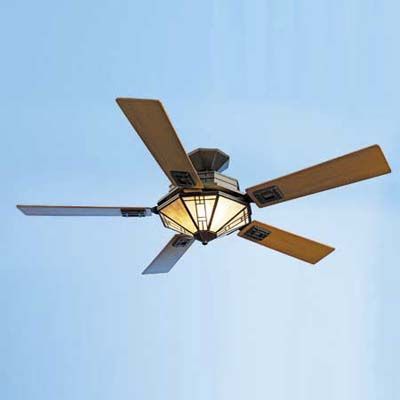 Besides pushing air, a fan can also accent your home's architectural style. This Arts and Crafts design has teak-veneer blades laminated to resist warping and a bronze-colored motor housing that will blend right in with the details of your bungalow.
About $700; Casablanca Fan Company