Your Old Ceiling Fan, But Better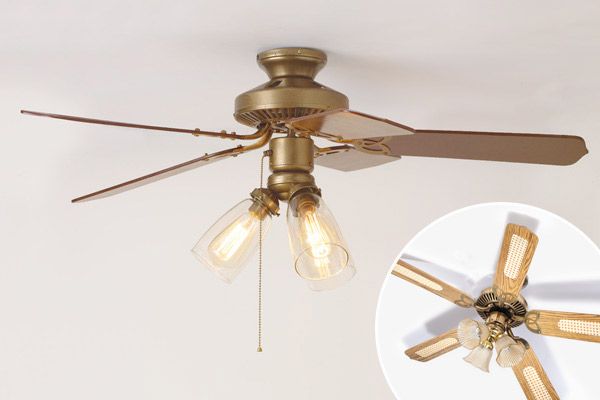 An ugly spinner got us thinking: How can we improve this workaday fixture without spending as much as a new one costs? We got great results from a few low-fuss upgrades—and so can you.
1. Body Work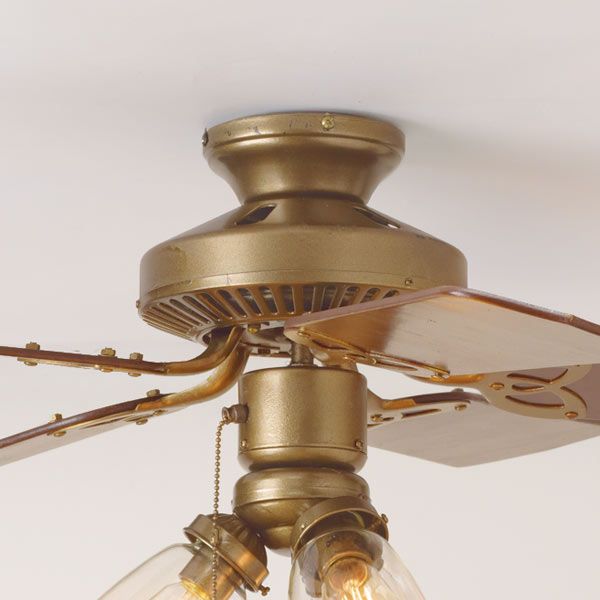 Coat the body with a thick layer of metallic spray paint. We took down the fan (after turning off the power at the breaker), then removed the blades and affixed painter's tape to the insides of the light sockets to protect them before painting.
Shown: Rust-Oleum Universal Metallic Spray Paint in Aged Copper
2. Disguise Worn Blades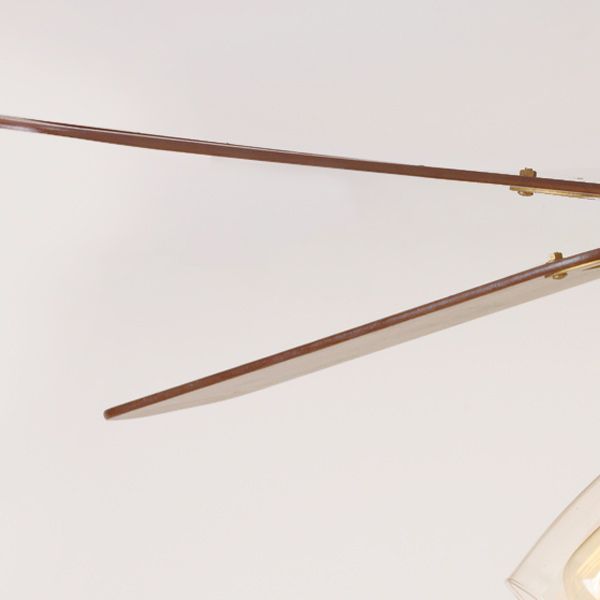 Flip and paint the blades to disguise dated details. We unscrewed the caned oak blades from the mounting brackets, spray-painted both sides, and reinstalled them, smooth sides facing down.
Shown: Rust-Oleum Universal Satin Spray Paint in Espresso Brown
3. Switch Out Light Globes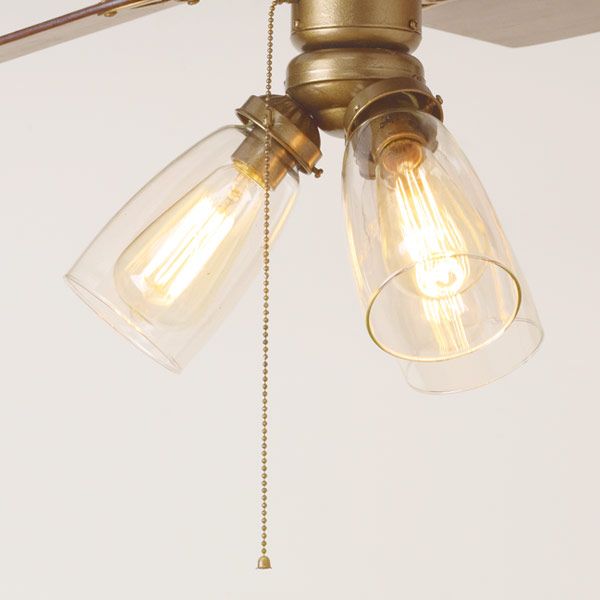 Change the globes so that they suit your house's style. We gave our fan an updated vintage vibe with clear, elongated globes and Edison-style exposed-filament bulbs.
Shown: Westinghouse 3¾-by-6½-inch Clear Williamsburg-Style Fixture Shades; Feit Electric ST19 Original Vintage Style Incandescent Light Bulbs