Most homeowners probably wait until spring to do all their deep cleaning—after all, it's practically a seasonal ritual. But winter cleaning is just as critical as spring cleaning. Here's why: Closed windows and doors that keep out cold air also seal in germs, viruses, and bacteria that can then live in your home for several months. Beyond combating sickness, it is a good idea to keep your home free of dust and dirt, which will help considerably to improve indoor air quality.
Winter Cleaning Checklist
Here are 24 essential items you should clean, organize, inspect, or put away to prepare for the winter months.
Air and Dryer Vents
Clean air within your home is critical, especially in winter. Living in parts of the country with lower humidity and colder temperatures could increase the spread of disease, especially in enclosed spaces. One important way to improve air quality is to change out and use the best filters for your HVAC system. A bonus benefit is that this may also decrease your energy bills. For the most part, the EPA does not say professional air duct cleaning is necessary.
However, if you can see visible dust particles discharging from vents, you may want to call a professional air duct cleaning company to remove them. Another vent to check is the one from your dryer. Dryer vents are a common cause of fires in homes. Therefore, be sure to clean the larger vent that connects your dryer to the wall and clear any obstructions between the indoor and outdoor dryer pipe.
Beds and Bedding
People spend a significant amount of time in bed throughout the year, so aside from washing sheets regularly, it's also wise to deep clean mattresses and bedding—that includes comforters, duvets, throw blankets, and bed skirts. While you're at it, inspect your mattress for signs of bed bugs and call a pest control company if necessary. It is also a good time to replace or clean your pillows. Don't forget to wipe down (or vacuum, if upholstered) your headboards and frames, which could accumulate dirt and grime.
Behind Large Appliances
While some of you may be sticklers for cleaning under and behind your appliances when sweeping, others may not be. Plenty of food crumbs and other dirt can build up beneath refrigerators or stoves. Use this time of the year to move these bigger items and sweep and mop. Not only is this a great way to keep tidy, but it is also a good way to minimize pests that may be looking for meals in your home.
For a refrigerator, place a large piece of cardboard in front of the fridge to protect your floor, and wiggle the refrigerator out. Vacuum the coils, then wipe them with a damp cloth. Dust buildup on a fridge's coils can reduce its efficiency.
Carpet and Rugs
Throughout the year, you and your family can track in an enormous amount of dirt and germs on the bottom of your shoes. Deep cleaning your carpets and rugs by vacuuming away dirt and shampooing them can help eliminate the grime and germs that accumulate on carpeted floors, especially if you have a high-traffic home.
Ceiling Fans, Trim, and Baseboards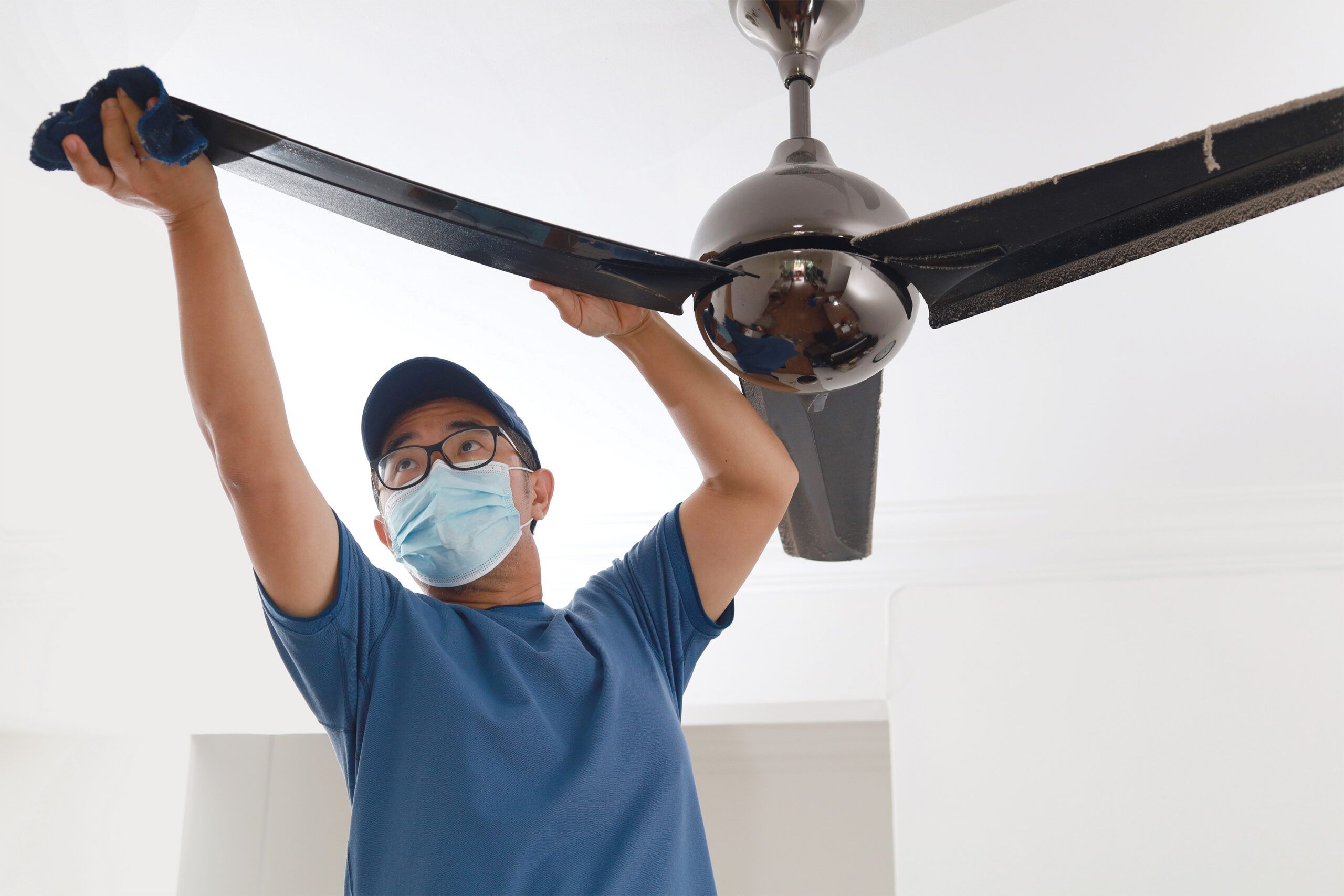 Dust can accumulate on fans, trim, and baseboards. These are often overlooked areas of the home that can harbor dust and dander that can cause problems for people with allergies.
To wipe away the dirt on a ceiling fan without redistributing particles all around the room, try this hack: Climb up on a stepladder and place an old pillowcase over a blade, holding it closed to pull away dust. The case will magically trap all the dirt—and then you can toss it in the wash. Running a dryer sheet along trim and baseboards will pick up dust and help repel it from settling in the future.
Clutter
It's all easy to accumulate a lot of stuff over the year—and chances are, there is a decent amount of items that you no longer need that are clogging up your home, or worse, just sitting around collecting dust. So, kick off your winter cleaning regimen with ruthless decluttering. Set aside three different boxes or bags to organize the items that you will trash, give away, and plan to sell.
To make the process less overwhelming, consider tackling one room at a time. Another trick for squeezing in time to declutter and make the project less daunting is to set a timer for an hour, half an hour, or even 15 minutes, and you'll be surprised at how much you can clear out in small windows of time. If you have an enormous amount of clutter to eliminate from your home, getting a roll-off dumpster or hiring a junk removal service may be a good idea.
Curtains and Window Treatments
Window treatments can accumulate dust and dirt throughout the course of the year, particularly if you kept windows open during the warmer months. Check the care tag on curtains to see if they can be machine-washed, but for the most part, the safest bet is to get them dry-cleaned to return them to their former glory.
As for shades, you can gently vacuum them using the vacuum's brush attachment. Dusting blinds is trickier, but this three-prong tool with a microfiber sleeve makes the process go quicker. Use it with a cleaning spray to pick up stickier grime that may have built up.
Dishwasher
Although your dishwasher is a place where you regularly clean dishes, it still could harbor germs, food particles, and other items that could make your dishwasher less effective. Take this time to clean your dishwasher's interior. One of the most important tasks is to clear clogs from the filter and then gently scrub and rinse it. This will help keep the dishwasher running smoothly and smelling fresh.
Entryways or Spaces for Winter Attire
The whole family tracks in dirt and who knows what else all year long, so be sure to give the entire area a good wipe-down before the onslaught of winter boots coming trudging through the door. Take a moment to clear out some space for bulky coats, shoes, scarves, and hats.
Fireplace and Chimney
Most of the year, your fireplace remains dormant. However, you may put it to use mostly in late fall and winter. Although your fireplace is meant to house fires, some fires can be damaging, especially fires in your chimney. To prevent chimney fires and other hazards with your fireplace, such as carbon monoxide poisoning, make sure to maintain your fireplace and get your chimney ready for use in winter.
Furniture
Additionally, cleaning your furniture, especially your upholstery and throw pillows, is a good idea. Furniture can be a significant resting place for dust and dander to settle, especially on televisions, tables, desks, and more. Besides sanitizing upholstery, giving wood furniture a good cleaning with a wood cleaner like Method Daily Wood Cleaner or Eveo Screen Cleaner Spray, will go a long way toward minimizing dust and improving indoor air quality in the winter months.
Garage
Many homeowners use their garages for more than just car storage. As a result, there can be plenty of clutter building up in this area. Unfortunately, this can also become a safe haven for mice, dangerous spiders, and other pests. Therefore, it is a good idea to declutter and organize your garage this winter, especially if you use your garage for storage and building projects.
Gutters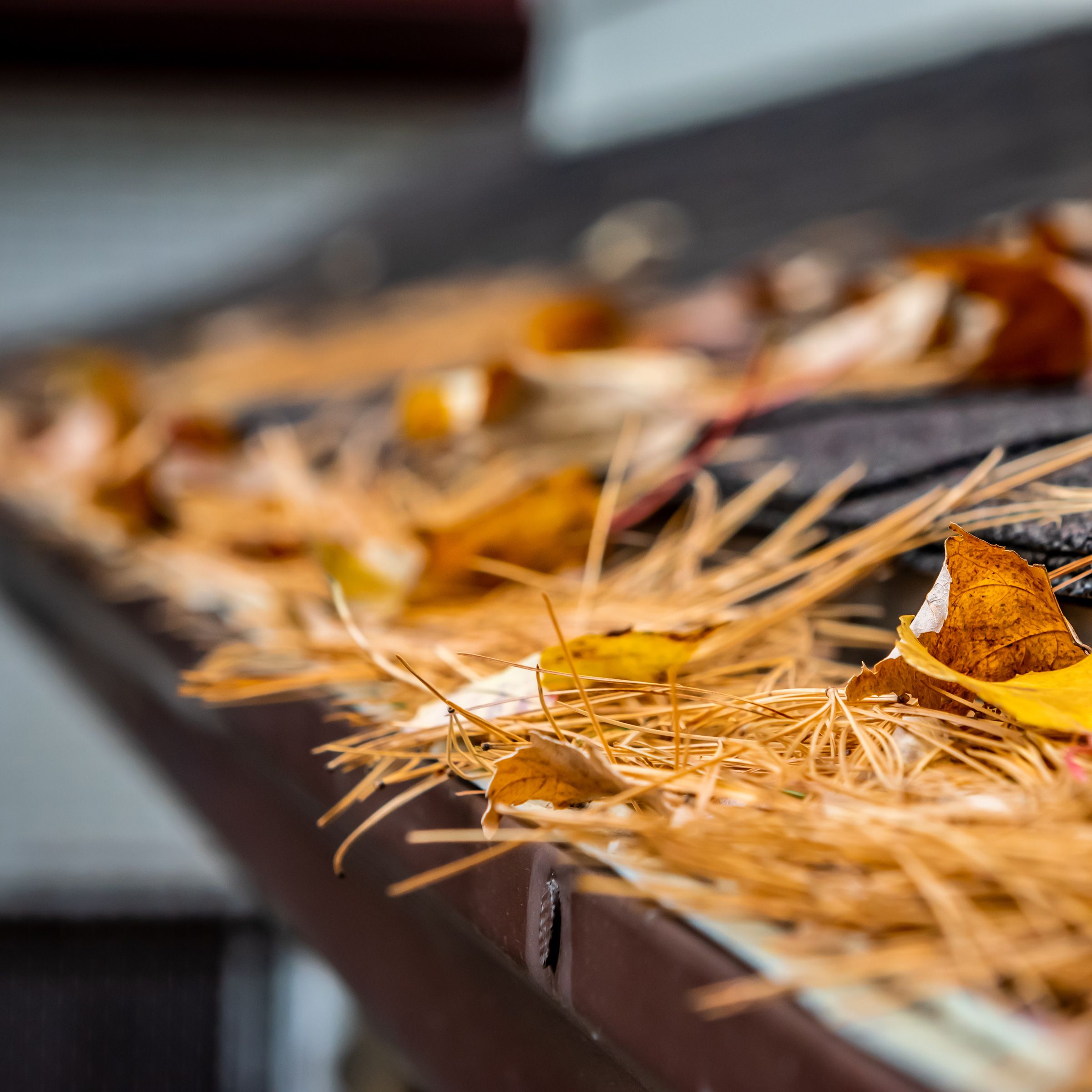 During the fall, leaves, twigs, pinecones, and other debris may have gotten stuck in your gutters. If these items remain trapped in the gutters throughout the winter, water may not drain properly from your roof. As a result, ice dams may form on your roof as temperatures drop, and the weight may tear down your gutters. So it's wise to take some time to clean gutters.
Microwave
If you're like most families, the microwave is probably one of the most often-used appliances in the kitchen. That means it's likely the source of plenty of baked-on residue from food. To keep it fresh, clean your microwave thoroughly using dish soap, or for tougher stains, try either vinegar or baking soda.
Pantry and Cabinets
Is your pantry full of outdated seasonings and expired canned goods? Now is the perfect time to go through your cabinets and toss any food items that are past their best-by date to clear out some valuable real estate. Also, scan your Tupperware collection as well as your dishes and cookware to see if there are any pieces that you can get rid of. While you're at it, you might want to give the shelves a quick wipe-down to eliminate dust and crumbs and reorganize the contents so that all your items are easy to find in the future.
Pool or Spa
If you live in a state where it is warm most of the year, like Florida, you may not have to worry about closing your spa or pool. However, if you experience harsh, cold winters, you'll need to winterize your pool or spa for the winter. This protects the equipment, keeping it in optimum shape for the following summer.
Seasonal Gear
As the temperatures drop, put away clothing and accessories from the summer months to make room for your winter gear. If you are low on space, try storing out-of-season clothing in vacuum-sealed bags that will be easier to squeeze into closets or under beds. Also, check if any of your winter clothes are out of style, too small, or otherwise unnecessary, and consider donating clothing to a local charity or thrift store.
Refrigerator
We use our fridges daily, so it's easy to forget that they can become filled with food and beverage spills. Clear out the contents (tossing anything that's expired) and wipe down the interior, door, and gasket with hot, soapy water mixed with a tablespoon of baking soda. Not only will this keep your food safe, but cleaning can also improve the efficiency of your refrigerator.
Shower Curtains or Shower Doors
Have you looked at your shower doors lately? They may have developed a film of soap scum, mold, or hard water stains that can be tricky to remove. Luckily there are some tips for cleaning your shower doors (even the door tracks!) to make the process easier. If you have a fabric shower curtain, you can launder it in the washing machine with detergent and a cup of white vinegar. For a plastic shower curtain or liner, you can wash it the same way, but make sure it's on a cool setting and add a bath towel, then air dry. Since shower curtains are a temporary item, you may consider replacing them entirely.
Stove and Oven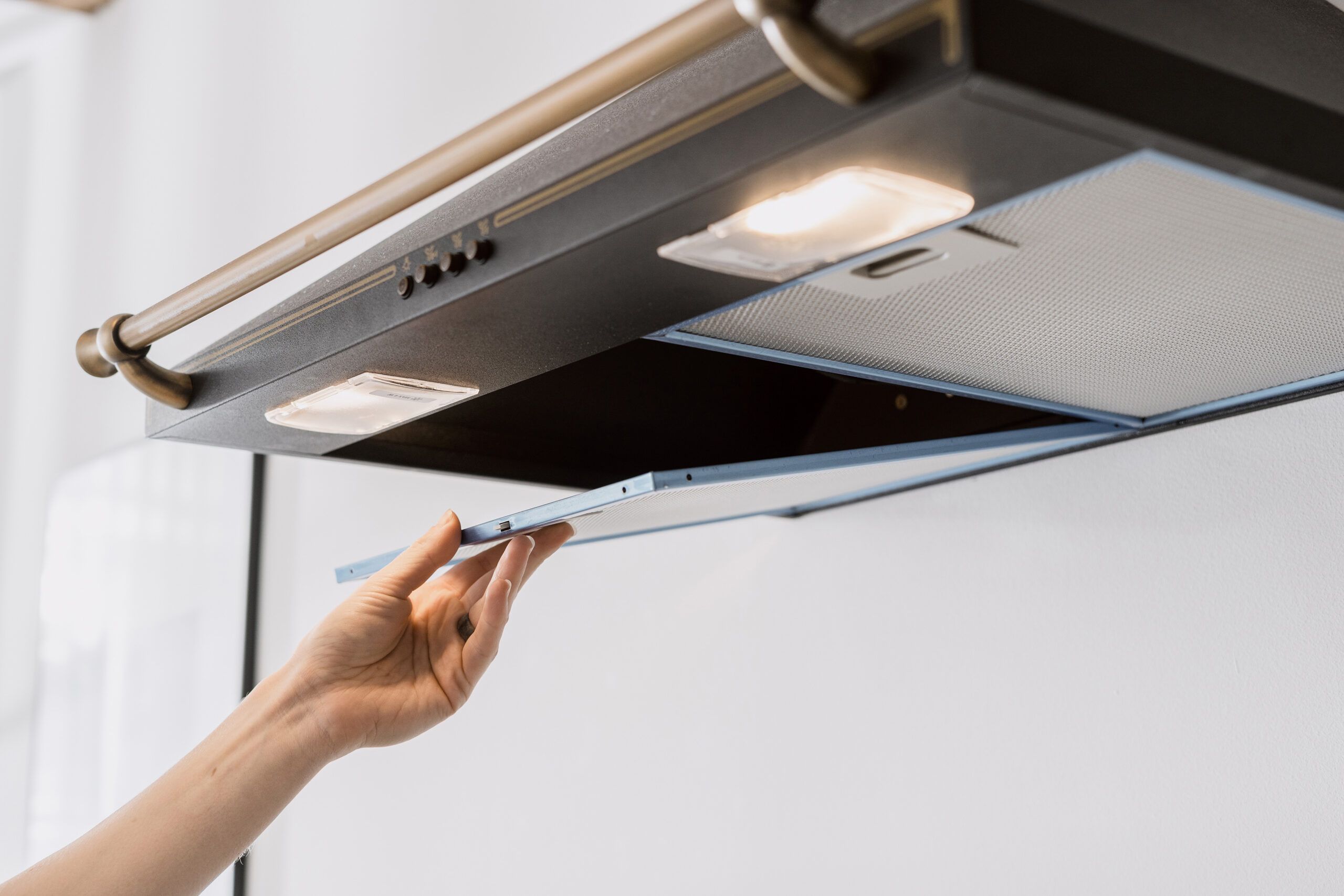 This time of the year may be a time when you put your stove to use more than any other time, especially your oven. If you're someone who loves to cook, your oven and stove are probably going to get a lot of use over the holidays. To prep for all the festivities, give the inside of your oven and the top of your stove, including all the grates, a good cleaning. Don't forget to switch out your vent hood filter.
Trash Cans
Even the trash cans need a little TLC sometimes, also. This is because these receptacles can harbor bacteria from old food, bodily fluids, and more. Therefore, it is important to clean these items or consider replacing them. You can wash your trash cans with soap and water, or opt to use a detergent like this one to get your garbage squeaky clean again.
Outdoor Furniture
You may have to bring your patio table and chairs indoors during the colder months to keep them from getting damaged by the elements. However, if you don't have the space to store it inside, invest in a few tarps to cover each piece, leaving room for air to circulate. If you have an outdoor kitchen or food-prep area, you may need to also winterize your grill to protect it from rain and snow.
Windows
When cleaning your curtains and window treatments, don't forget to clean your windows. Lots of dirt and grime can build up on the interior and exterior of your home's windows. This can minimize the ability for you to see out of your windows, harm curb appeal, and decrease the energy efficiency of your windows over the long term.
Yard
Just as leaves can cause havoc in your gutters over the winter, they can also damage your grass. Leaves can form a barrier over your grass, and this, coupled with snow, can cause diseases to develop on your lawn, such as snow mold, depending on the type of grass you have.
When present, snow mold forms circular patches of gray or pink-colored mold on your grass. Luckily, fertilizing and proper mowing in the growing season can help clear up this disease in a few weeks. But in the meantime, your lawn will look unsightly as you wait for the lawn disease to go away.
When to Call the Pros
These are just a few of the tasks you can do to keep your home clean and healthy throughout the winter. Admittedly, this can be an overwhelming number of things to do, or if you don't have the time to do winter cleaning because of other obligations, you may want to consider hiring professionals to help.
Some cleaning services may do most of these tasks for you. However, some jobs may require you to contact different professionals to complete these tasks. For instance, you may have to hire a window cleaning company to clean your windows, a roofing company to clean your gutters, or an air duct cleaning company to replace filters and clean ducts.