What Happened in Vegas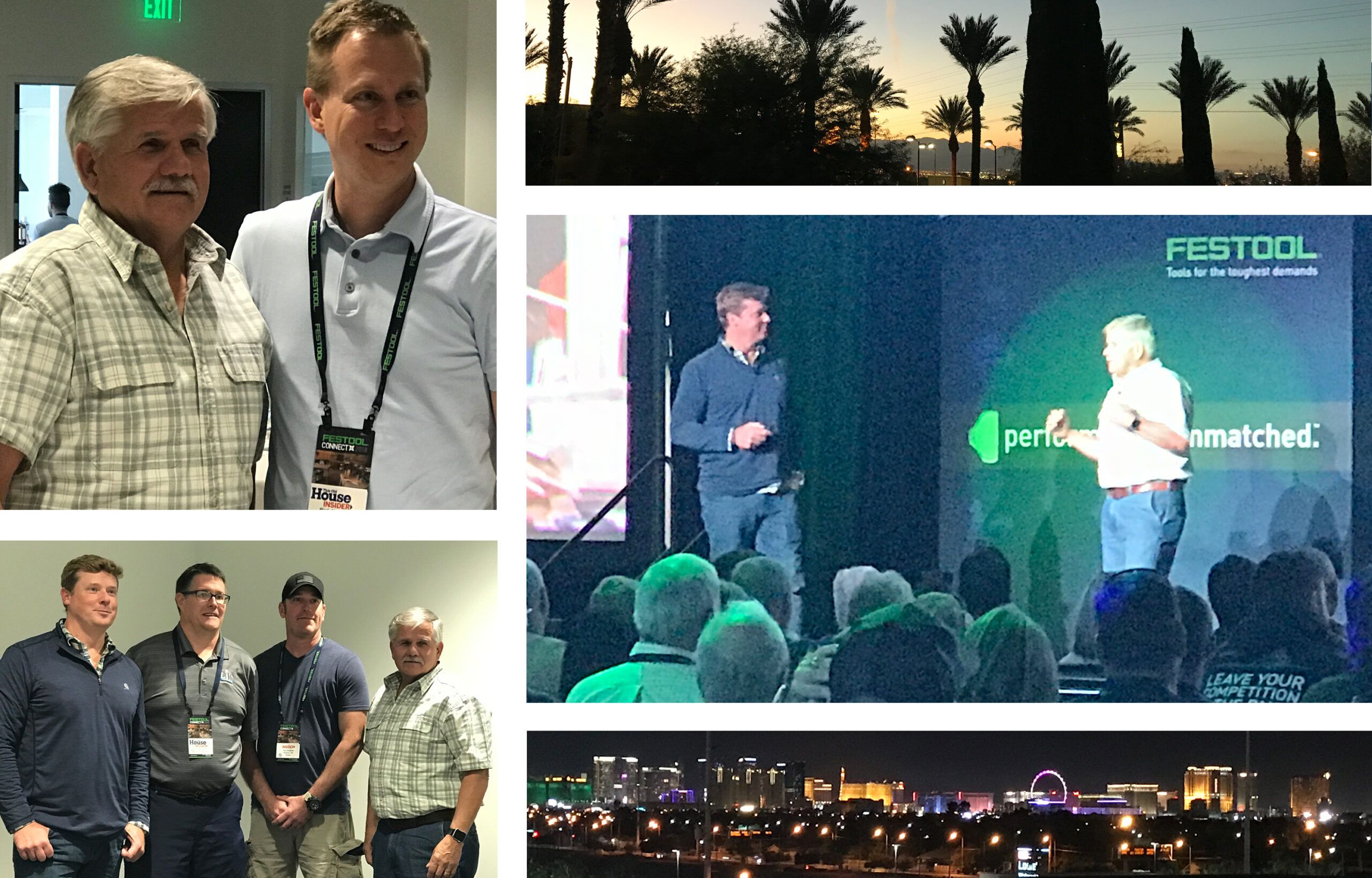 We know what they say about "What happens in Vegas…," but sometimes, you've just got to share! The lucky Insiders who won the chance to be special guests at Festool Connect 2018 certainly had an experience that they'll be talking about for years to come. Keep reading to learn more about what happened at the event (and what they got to take home!).
Want to be the first to know about live experiences like this? Join This Old House Insider!
Welcome, Insiders!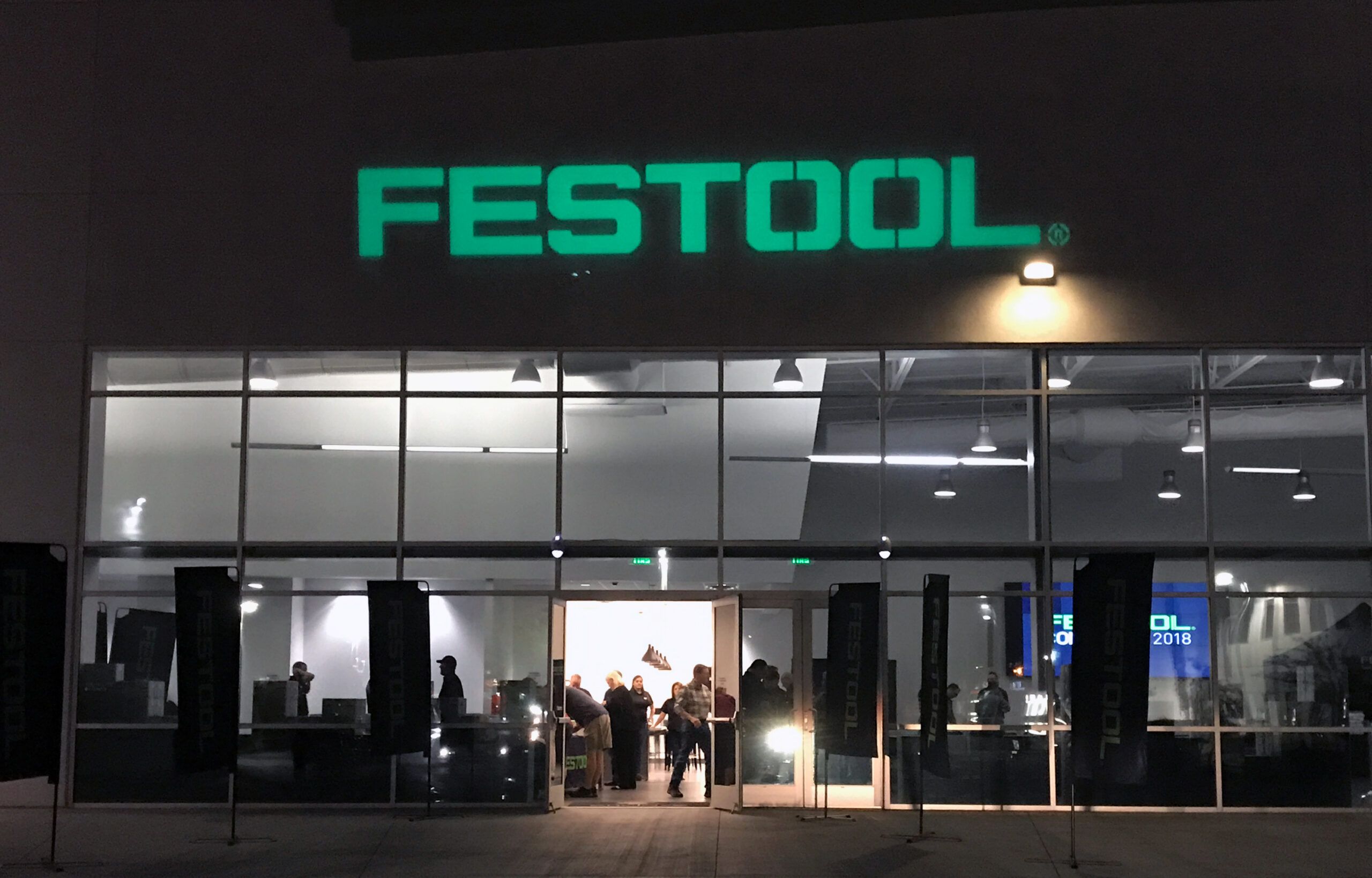 Insiders' VIP treatment began before the event was even underway! On Friday night, Festool invited Insiders to attend an exclusive reception at a rooftop bar overlooking the famed Las Vegas Strip. Even though the guys weren't in town yet, Insiders had a great time meeting Festool brand reps and other members of the TOH family. Top conversation topics included first memories of This Old House, all-time favorite episodes, and TOH guilty pleasures (think binge-watching in bed).
First to Arrive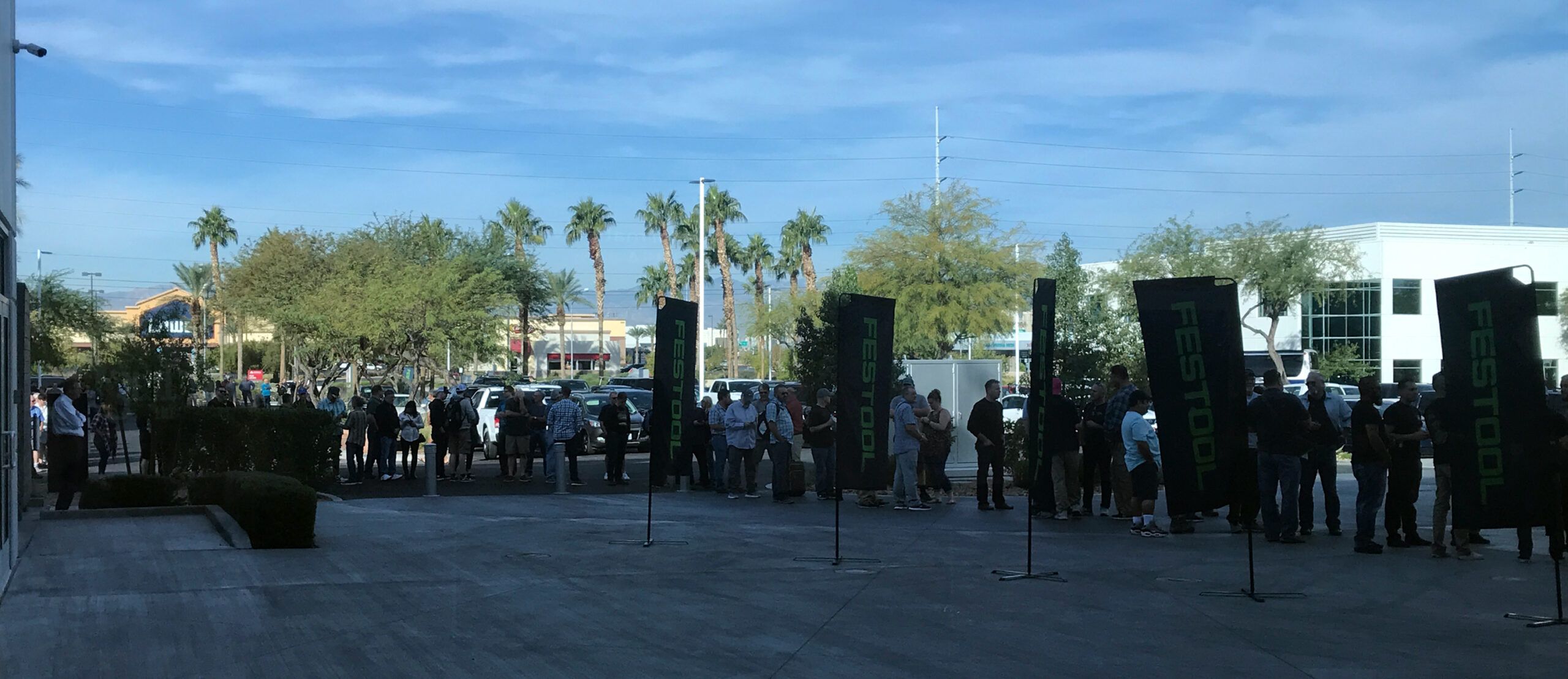 Though Festool has held this annual gathering for several years running, 2018 marked the first time the brand ventured west of the Mississippi—and Festool fans from across the country came out in full force. Saturday's event started bright and early at 9 am, but TOH Insiders got in even earlier—they were given special entry at 8:45, skipping the line.
A Festool Playground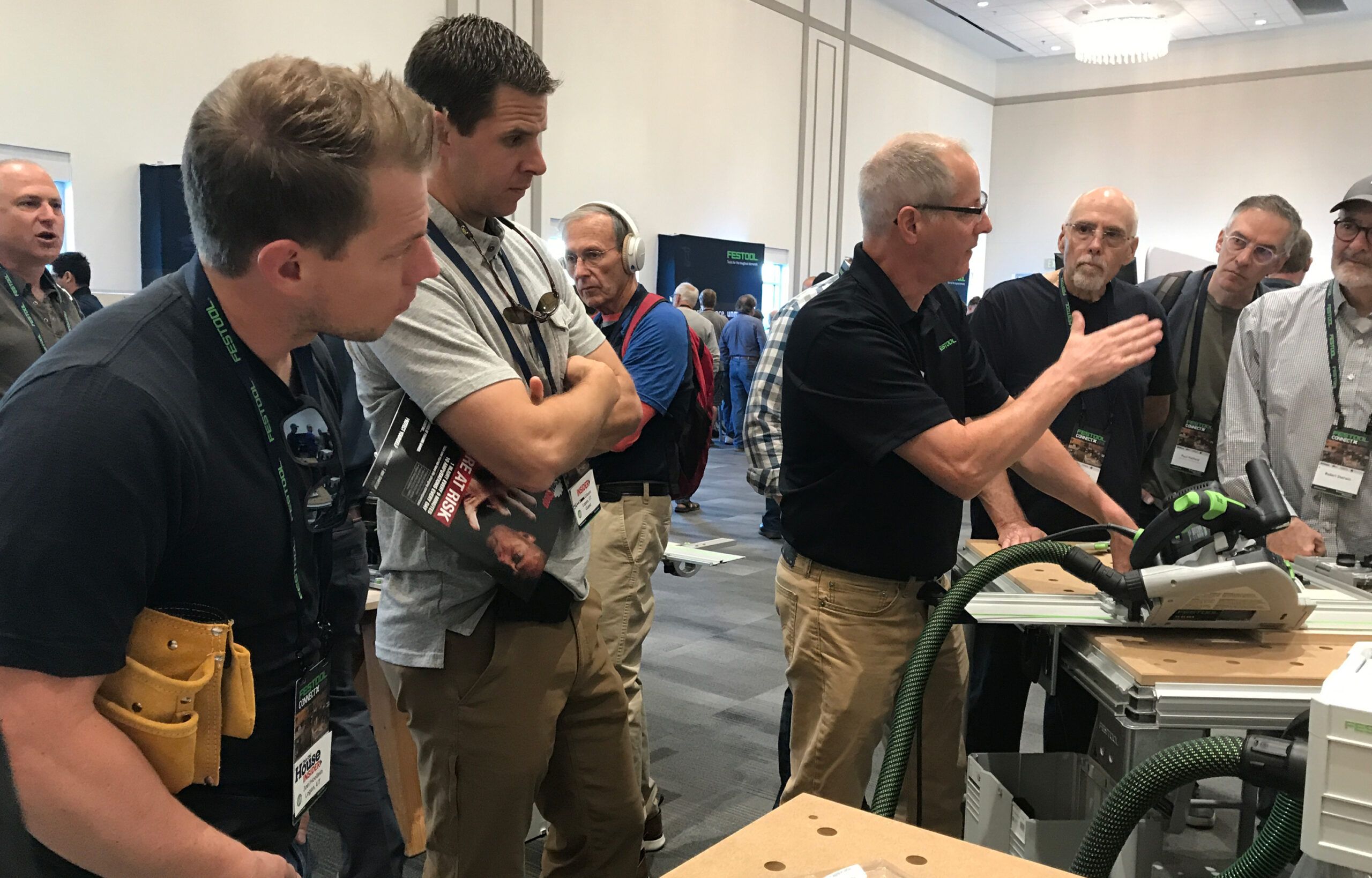 Inside, the show celebrated all things Festool. Tool demonstrations by the Festool Training Team started the day—watching a demo here are Insider Joe Hollein (far left) and his guest James Gibson, who came out from Logan, UT. Joe was also thrilled to have Tommy sign a tool belt for his son, Cody!
Front Row Seats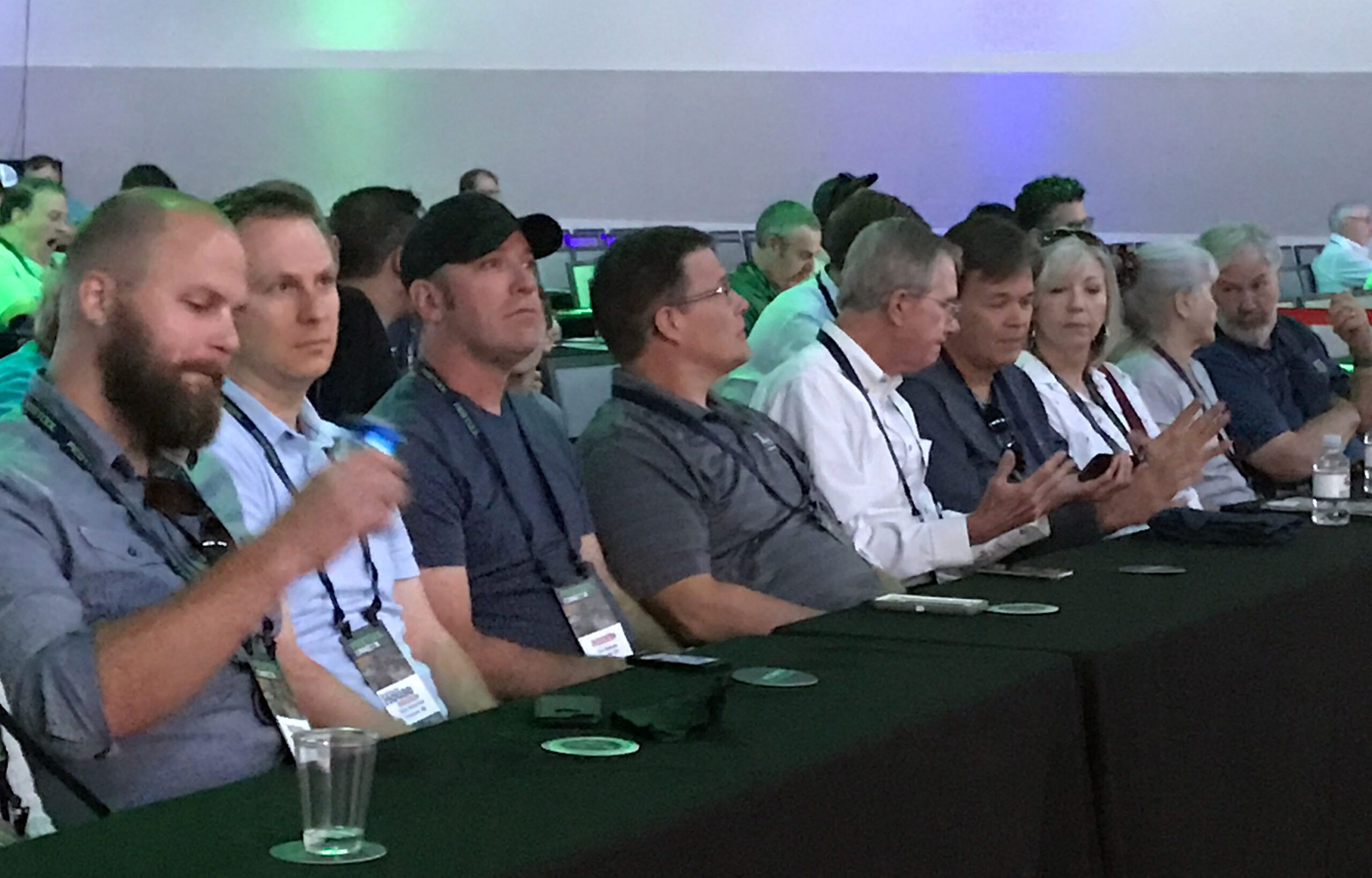 Our Insiders and guests got front row seats for the day's feature presentation, from This Old House general contractor Tom Silva and host Kevin O'Connor. In honor of the show's 40th season, the dynamic duo reflected on the history of This Old House and talked about its future, highlighting the Generation NEXT initiative.
Time for Lunch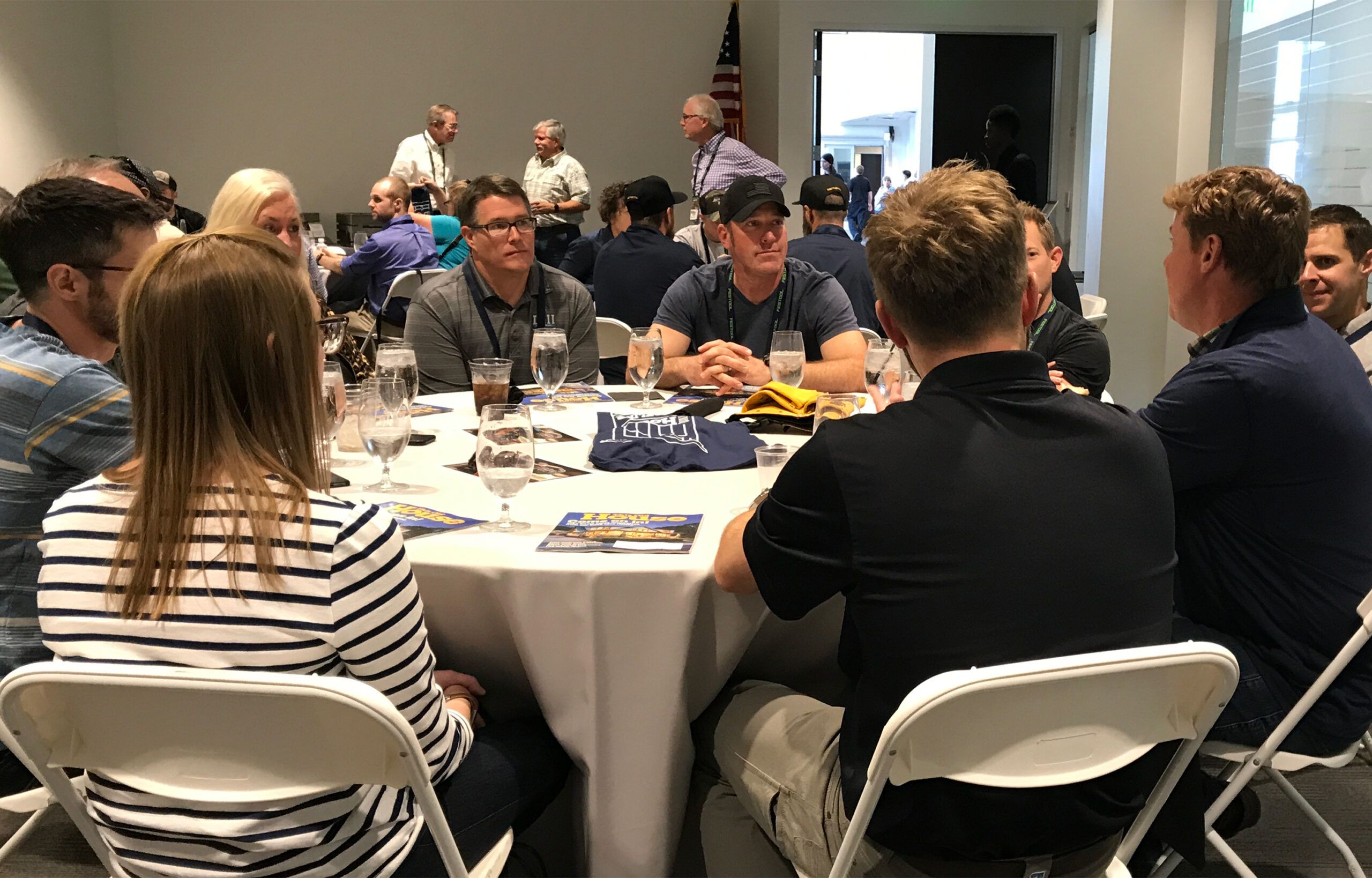 After the presentation and a lively question-and-answer session, Insiders and guests got to join Kevin, Tommy, and Festool management for a VIP luncheon. Don't worry—in between answering questions, taking photos, and signing autographs, Kevin and Tommy did find time to eat!
Party Favors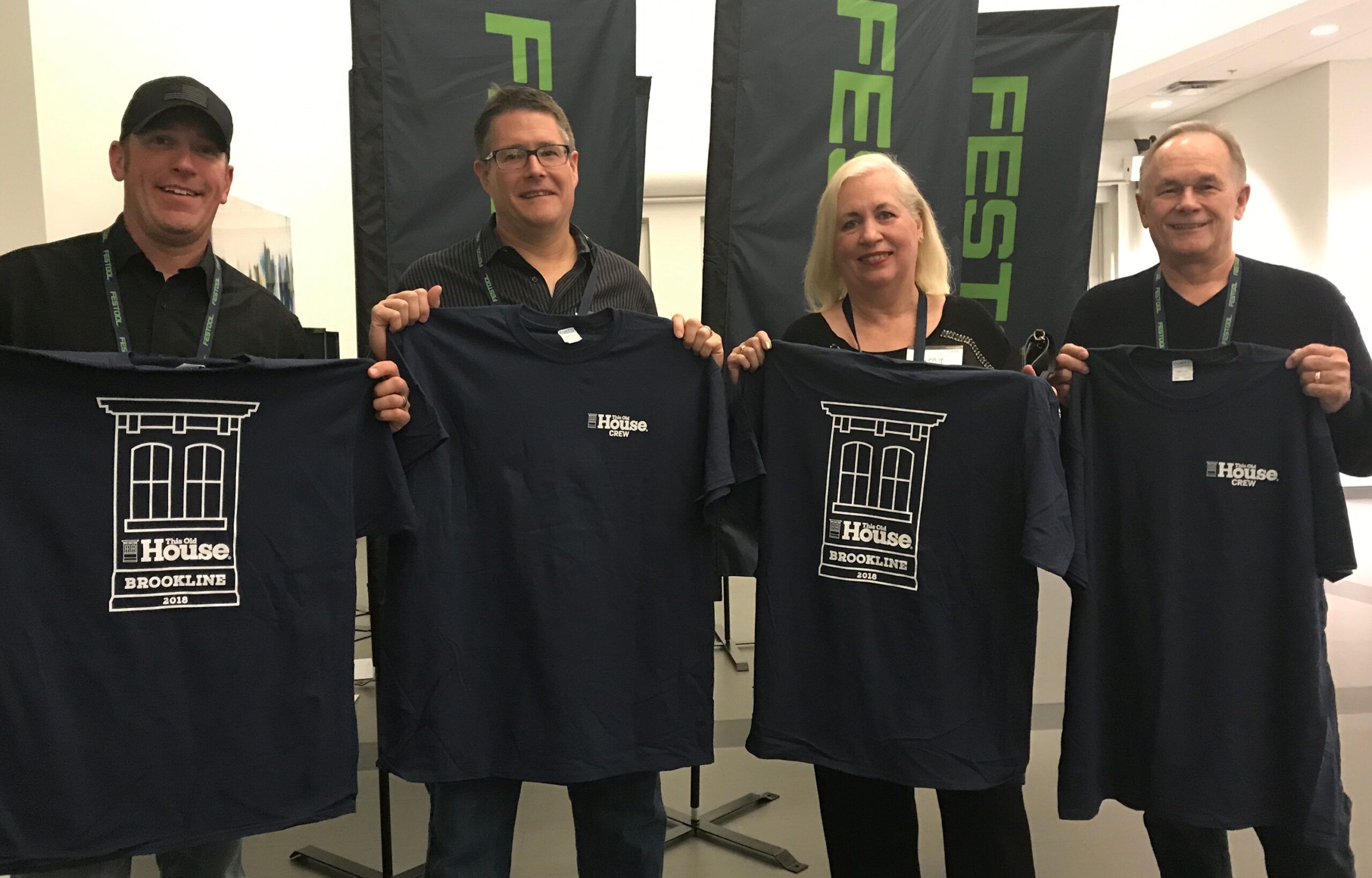 TOH Insiders got to take home plenty of This Old House swag, including promo shots of Tommy and Kevin (handy for autographs!), the latest issue of This Old House magazine, and these Brookline crew t-shirts. (As to who's who, from left it's Greg Hann, Tom Roberts, Cathy Gregory, and Joe Gregory.)
Tool Time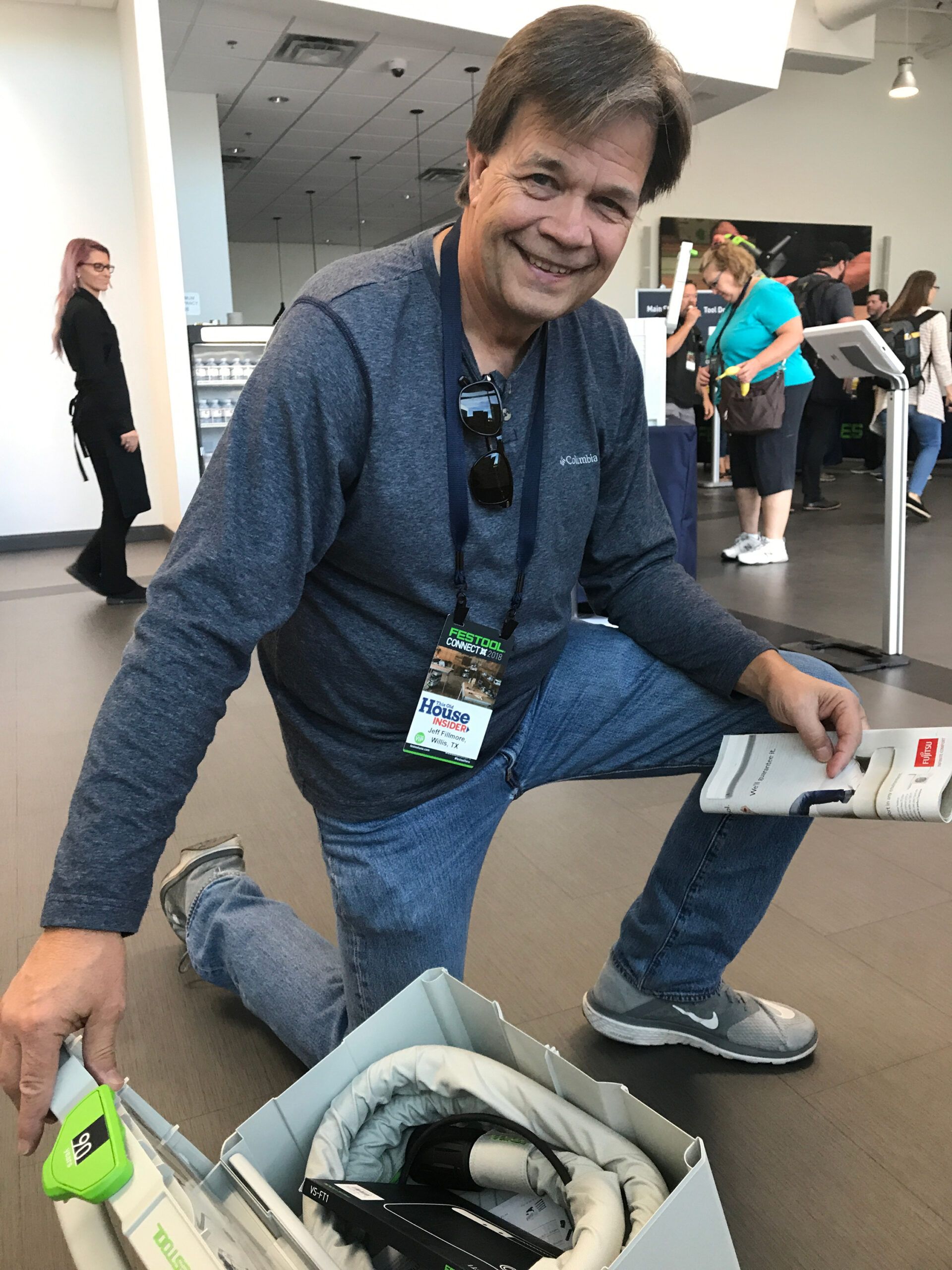 Courtesy of Festool, all the Insiders—including Jeff Fillmore, of Willis, TX—took home a Festool suction hose. (Compatible with the Festool sanders that have popped up as Insider Weekly Giveaway prizes, by the way!) Jeff, who traveled to the event with his wife Mary, felt that coming to Festool Connect and meeting Tommy and Kevin was a once-in-a-lifetime opportunity.
Say "Insider"!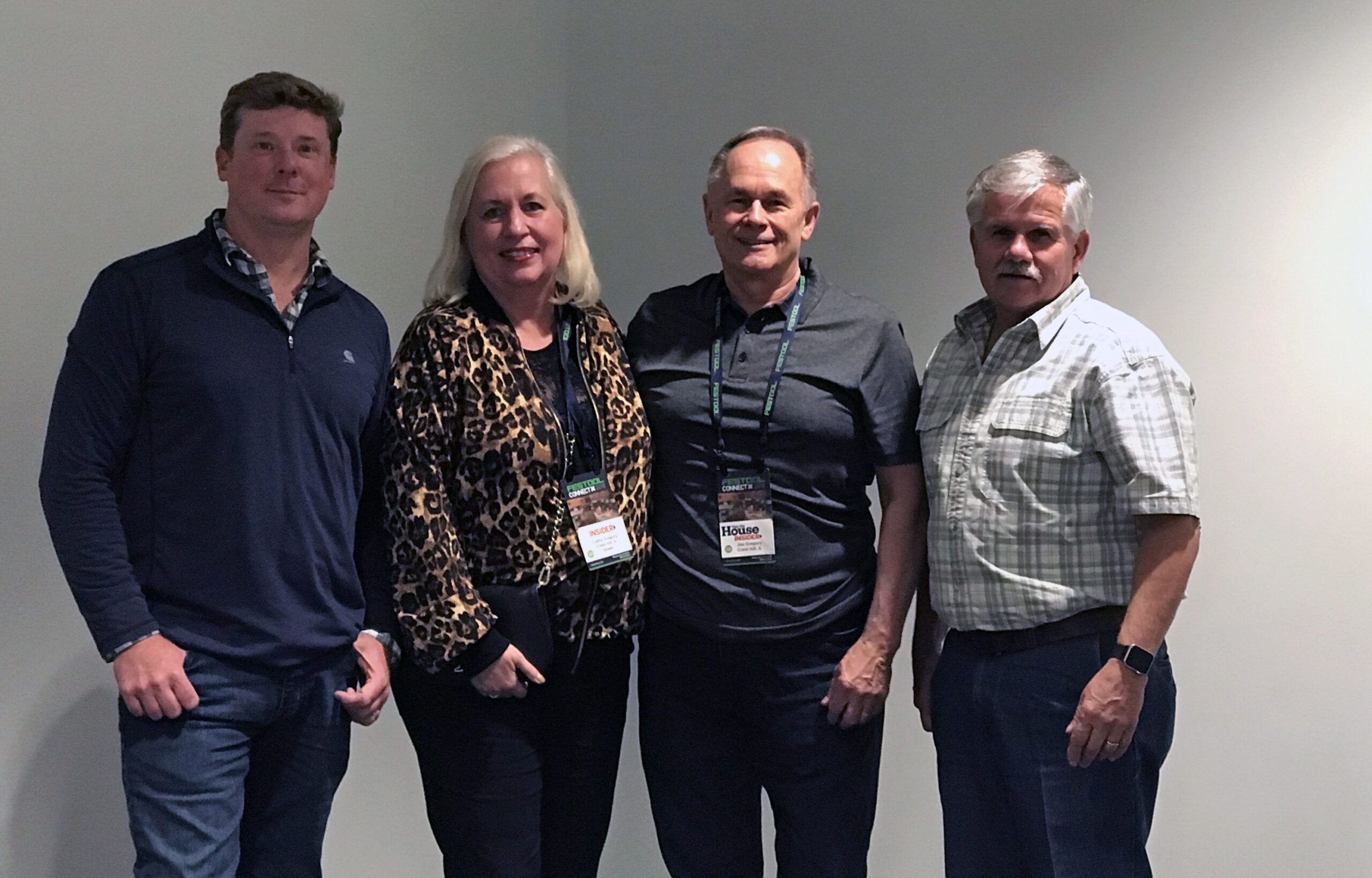 After lunch, everyone had time to take photos with Tom and Kevin—including Joe and Cathy Gregory, of Crest Hill, IL. Joe's a member of the Festool Owners Group, so he's been to other Festool events and Tool School trainings, but he and Cathy were overjoyed to meet the guys.
Sign Here, Please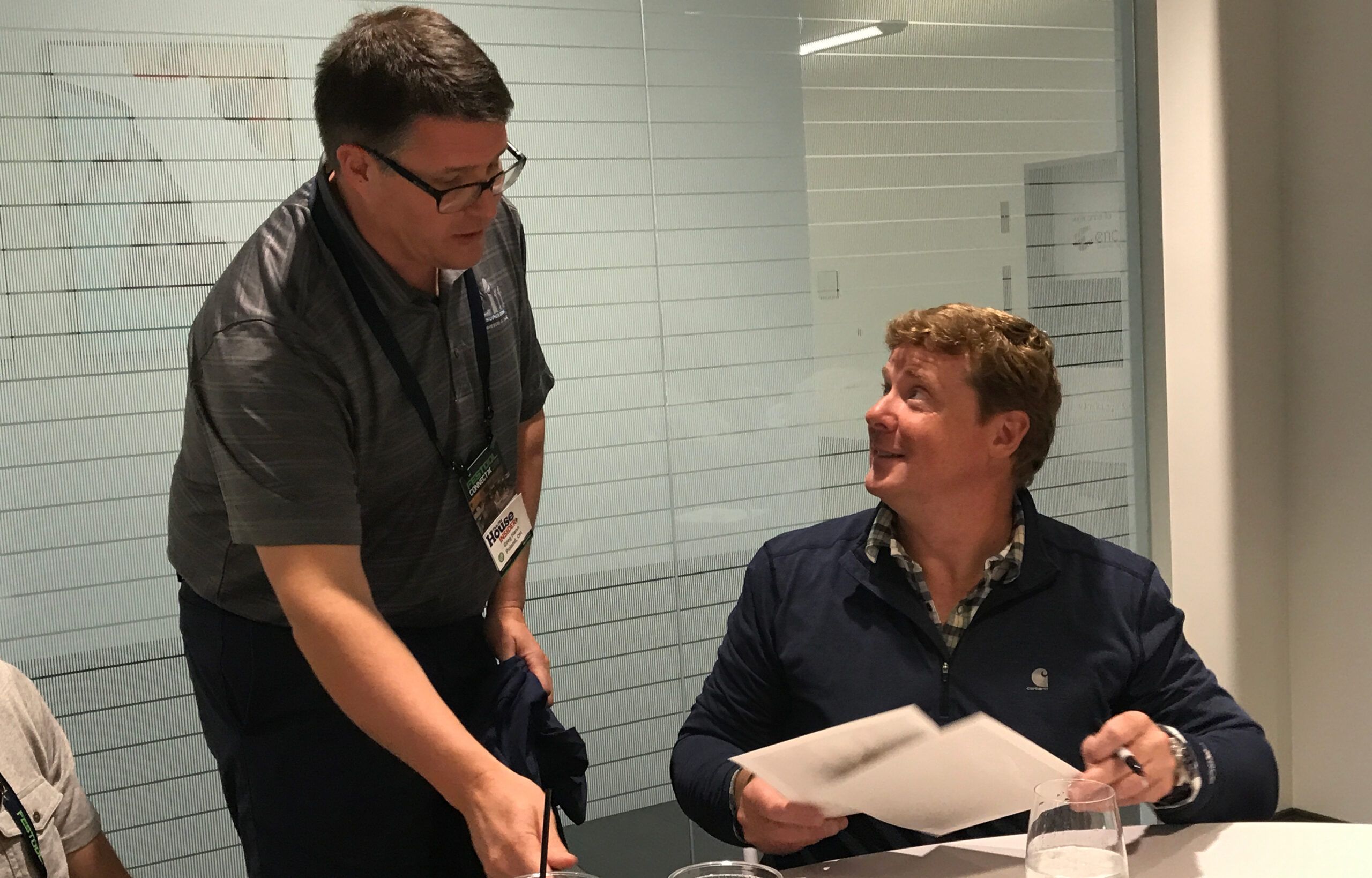 Greg Hann of Portland, OH, got an autograph from host Kevin O'Connor. He brought along pal Tom Roberts, who's a contractor in Youngstown, OH, but Greg's plan is to keep entering Insider giveaways in hopes of bringing another guest next time—his six-year-old son, who's already an avid TOH fan.
Neighbors to the North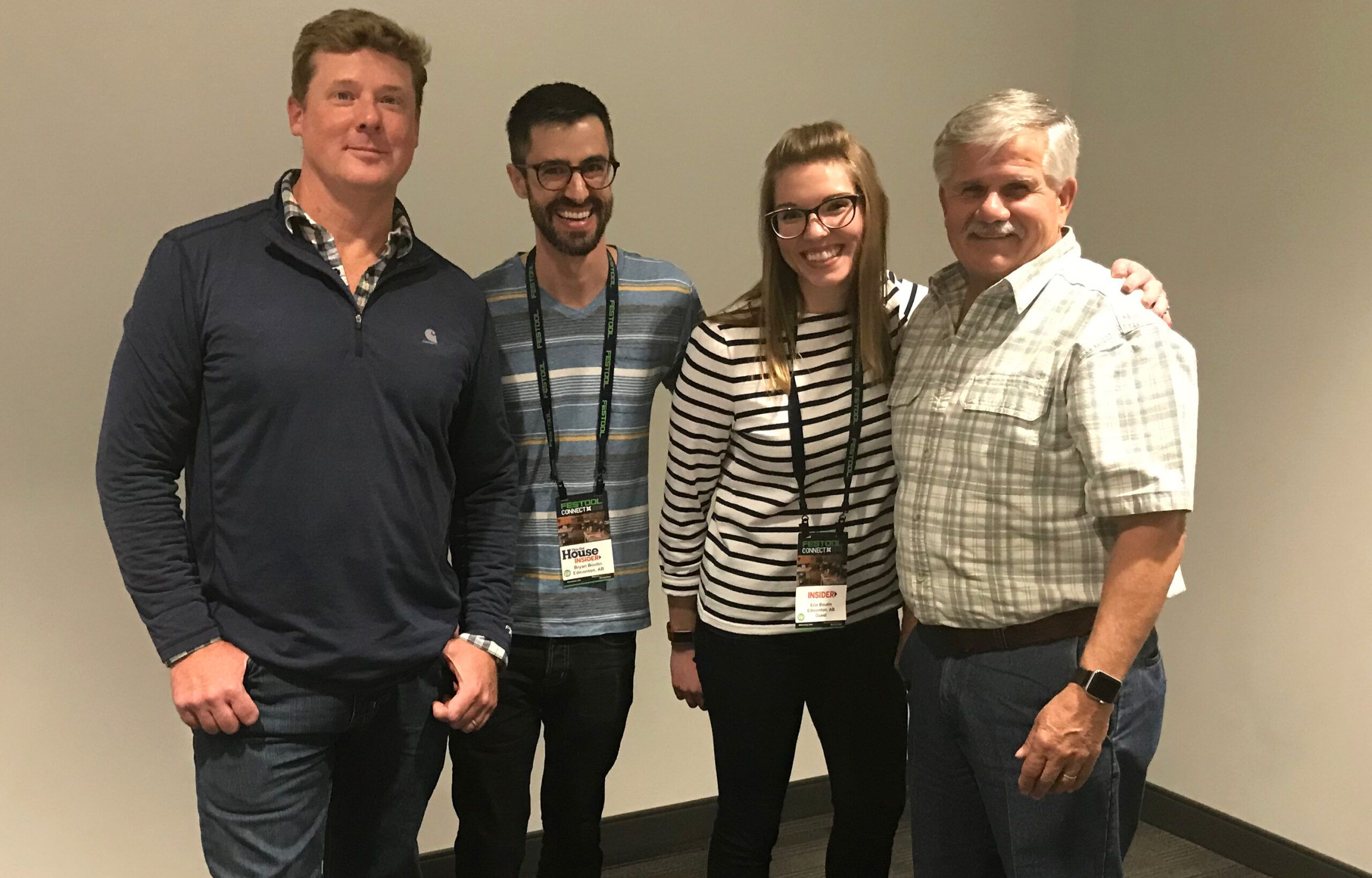 Canadians Bryan and Erin Boutin made the trek south from Edmonton, Alberta—noting that now that AskTOH has visited all 50 states, it's time to come north! Bryan, a contractor whose specialty is high-end staircase handrails, has lately been re-watching every episode of The New Yankee Workshop. The two don't have a TV, so their Insider membership comes in handy for keeping up with This Old House.
Special Delivery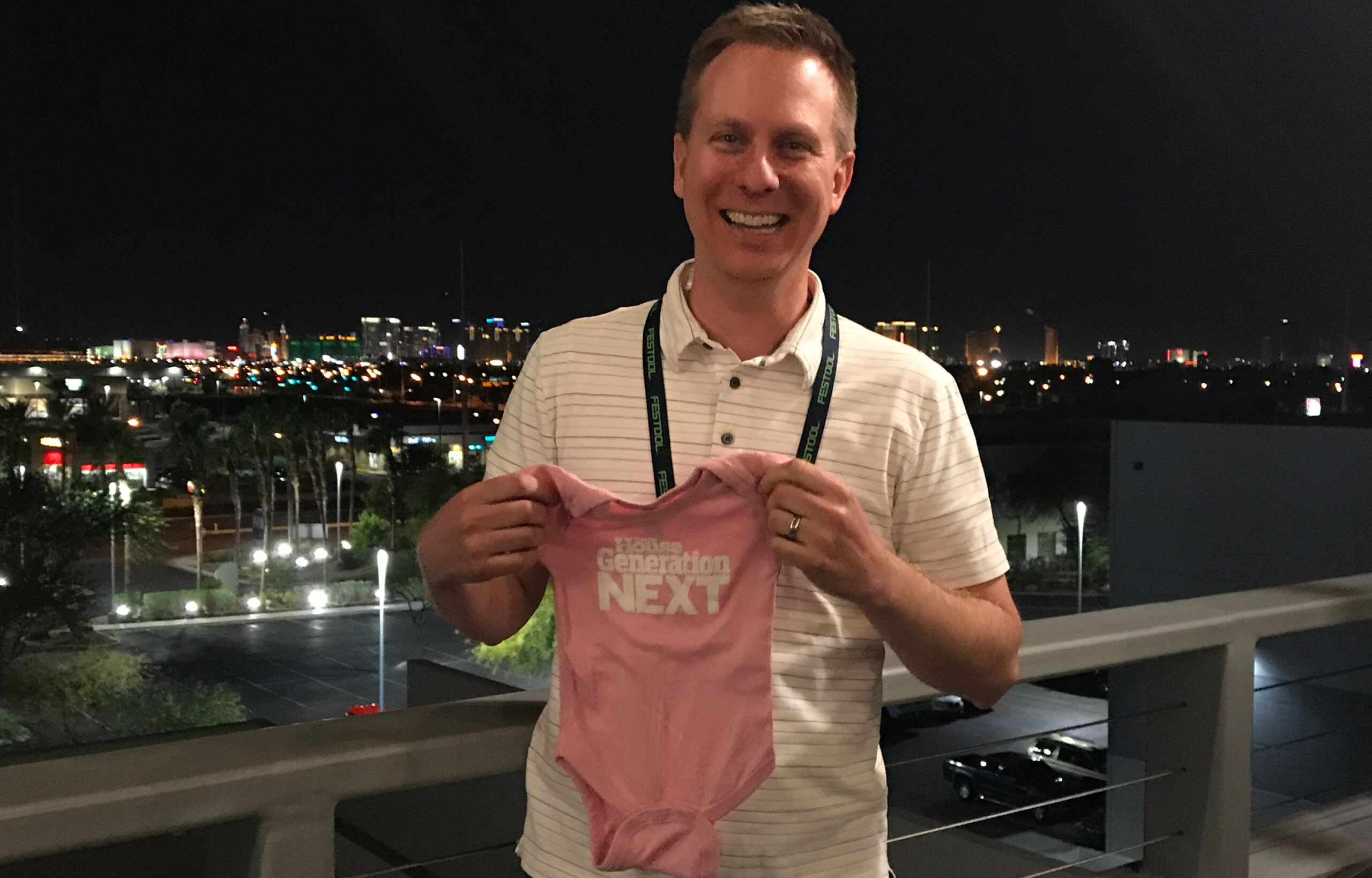 Fremont, NE's Rick Metschke came with his brother-in-law, Ryan King, and left with some extra-special TOH swag: A Generation NEXT onesie for his four-month-old daughter!
Catching Up with Team TOH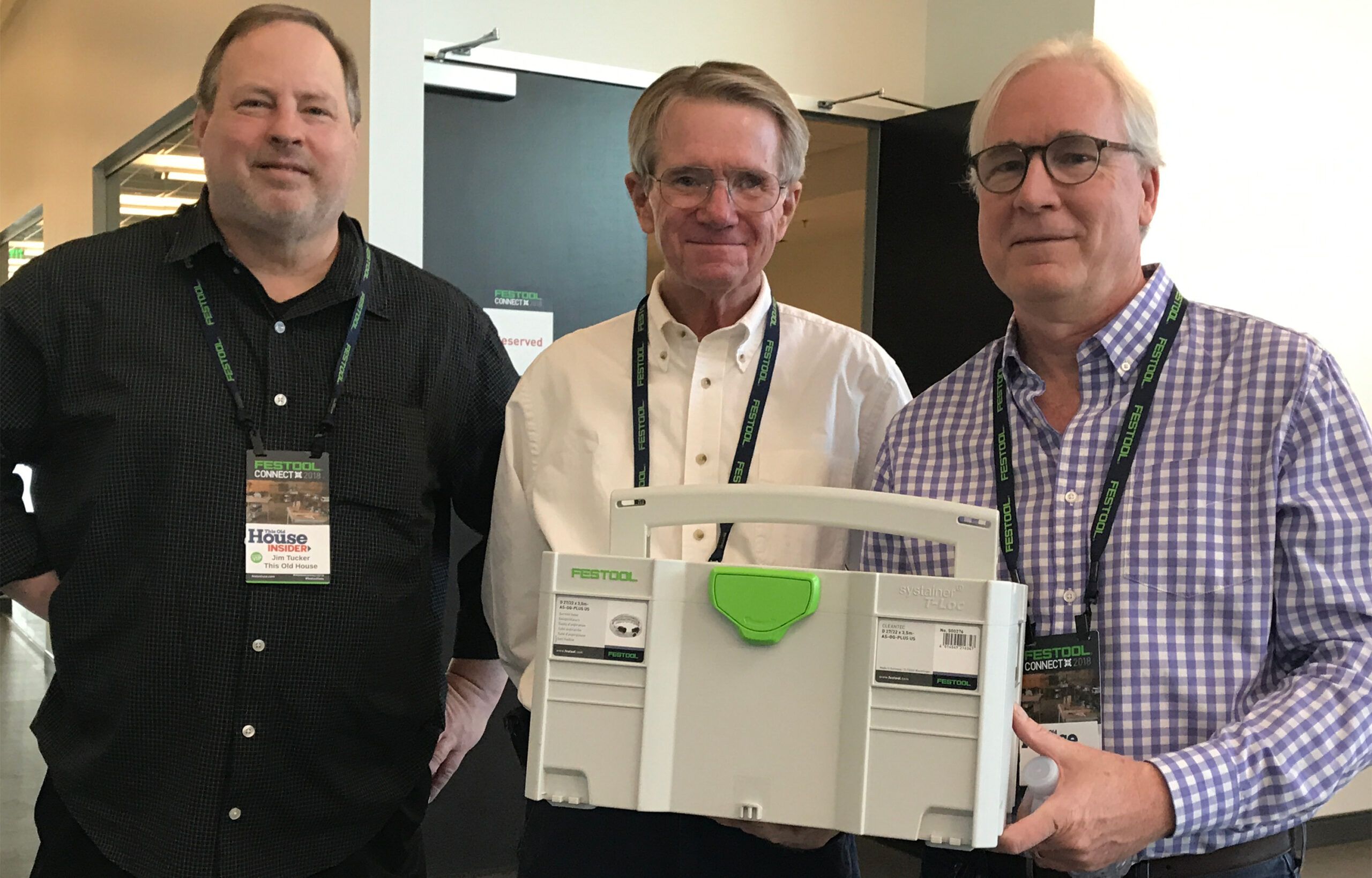 Skip Stromenger, of Lexington, KY, was elated to have the chance to chat with Kevin and Tommy again. He's happy to talk TOH (who isn't?), but having also worked for the Bank of America, Skip spoke to Kevin about the financial world, too. Skip got photos with the guys, as well as with TOH's Jim Tucker (left) and Brian Quinn (right).
Feeling Lucky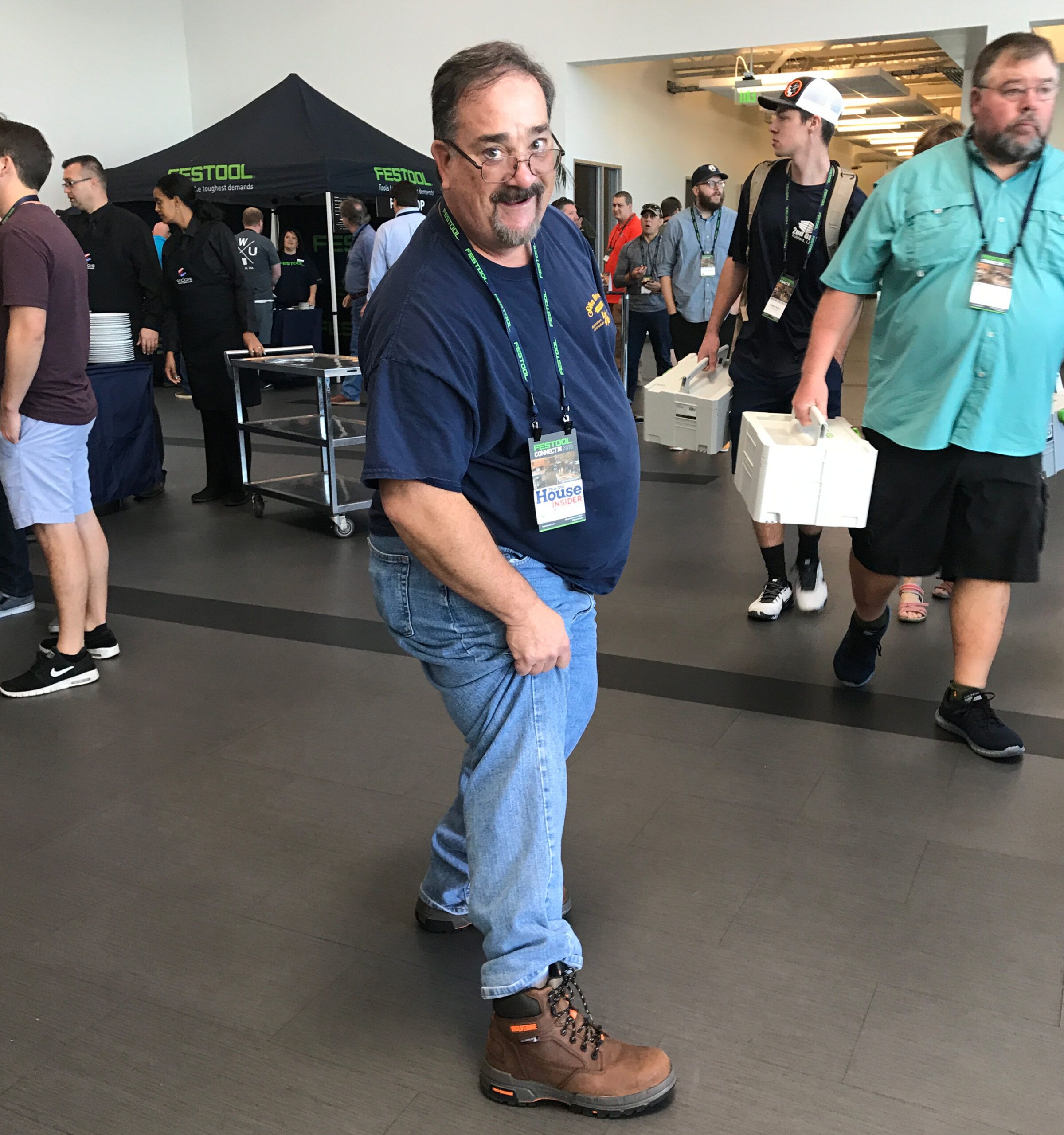 John Montgomery and his sister, Ruby, drove up from Surprise, AZ for the chance to meet Tommy and Kevin. John also showed off another perk of being an Insider, wearing a pair of Wolverine work boots that he won in the Weekly Insider Giveaway earlier this year.
Want the chance to win awesome gear, meet the TOH cast, and more? Become a member of This Old House Insider!