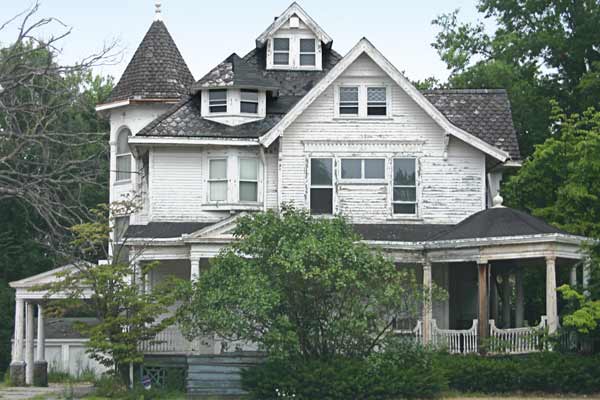 »
Prime for Renovation
Published April 2014
Price: $0
Location: Warren, Ohio
Contact: Matt Martin, 330-599-9275

The History: Lumber merchant William Kernohan was a man of big ideas: In addition to owning an extremely successful lumberyard, he has been credited with dreaming up the agitating washing machine, which he patented just before the turn of the 20th century. But nowhere was his ambition more apparent than in his design for this stately Queen Anne mansion, which he and his wife, Susan, built in 1887 on one of Warren's most affluent streets. Kernohan lived here for just over a decade, then sold the place to Alfred Hughes, the owner of a local boiler company. Hughes and his wife, Jennie, raised two children here. They kept the house until the 1950s. Since then, it has had a half-dozen owners, many of whom have failed to maintain it properly. Vacant since 2006, the house was bought in 2012 by the Trumbull County Land Bank, which is offering it for free to anyone with a plan—and the means—to restore the home in accordance with its guidelines.

Shown: The 5,561-square-foot house has four bedrooms and five baths and sits on a little less than an acre near the center of town.

Contribute to This Story Below