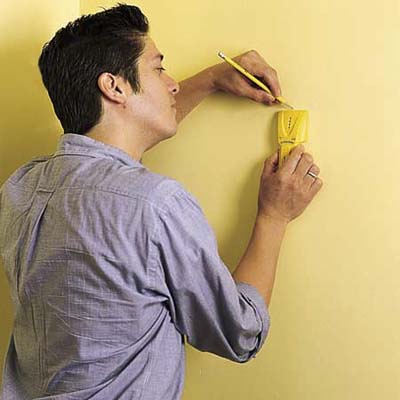 If you have drywall, locate the studs by sliding an electronic sensor along the wall until you hear a beep or see a red line, indicating the stud's edge. mark this point in pencil.

Slide the stud finder inf rom the oposite direction to find the stud's other edge.

Move over 32 inches and repeat for the second standard.

If you have wood-lath plaster walls, use a stud sensor with a metal setting to pinpoint where the lath is nailed to the stud. If you haev metal-lath plaster, or don't have a stud sensor, punch tiny holes witha finish nail along the wall (near baseboard is easy to hide)until you kit a stud.