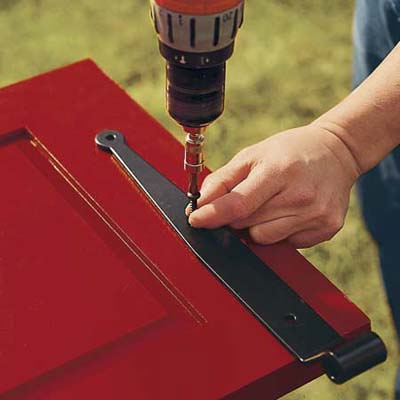 Remove the shutters from the window opening and place them on sawhorses. Using a drill/driver, bore pilot holes at your marks through the strap on the top and bottom rails. Screw the strap hinges into position with the screws provided.

While you have the shutters on sawhorses, position and fasten one pull and the bolt for the latch to one of the shutters. Place them just below the middle of the shutter, where they can be reached through an open window (see photo at Step 7).

Hang the shutters in place. Make sure they swing comfortably and close all the way.

TIP: To keep your drill bit from going all the way through the shutters, wrap a piece of tape several times around the bit at the depth of your screw so you know when to stop.