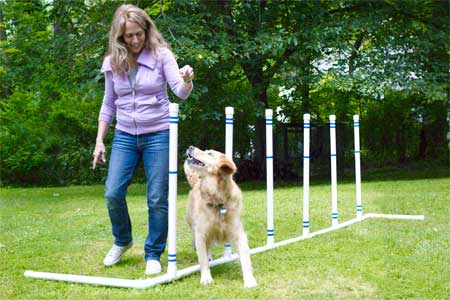 You have your tricked-out media room. The kids have their backyard playground. But what about your dog? We think this oh-so-important family member deserves a special home recreation area too.
Which is why we recommend getting everyone together this weekend and building her an agility course. Not only will it give you and your family some quality bonding time with your favorite canine, the workout the course can provide will be great for your dog's health, behavior, and longevity. "Active dogs tend to keep fluid in their joints longer, which lessens the effects of aging," says Carrie DeYoung of the
American Kennel Club
. And watching your pup fly over hurdles, whip around poles, and balance herself on a teeter-totter provides way more family entertainment than watching TV or playing video games. Here's how to build your dog's rec area.
Plan to make one of these?
Show us the finished project
and you could be featured in
This Old House
magazine