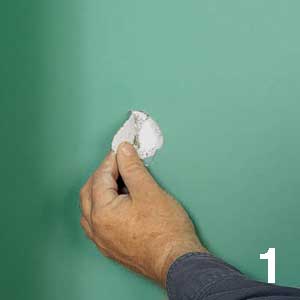 Drywall is great stuff, but sooner or later you're going to have to repair a dent or hole in it. It's as inevitable as the next stock market correction. You know it's going to happen; you just don't know when.

Patching drywall, regardless of the size of the hole, is fairly simple with the proper tools and techniques. We'll show you how to tackle three common repairs: covering up doorknob dents, patching large holes, and filling in voids caused by sloppy cutting around electrical outlets.

Keep in mind that drywall patching often requires you to do some painting, too. Before beginning a repair, be sure to have the appropriate paint on hand for touch-ups.