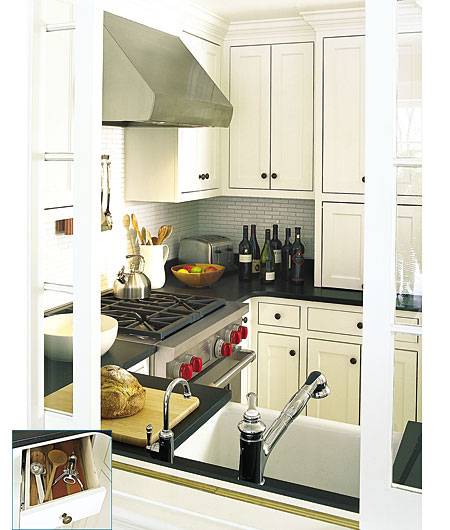 »
Cottage Kitchen
From
Home to Stay
,
This Old House magazine, April 2004
I don't live in a big place, nor do I want a lot of square footage, so this kitchen is just right for me. It has plenty of counter space so I could cook for guests (with a killer range), and lots of smartly placed storage, but it doesn't feel like a rambling echo chamber.
This kitchen was built into the 2003-2004
This Old House
TV project, a small converted barn in Concord, Massachusetts. Because of its size,
TOH
general contractor Tom Silva had the luxury to build custom cabinets, including an ingenious angled drawer (inset) created to clear the oven door handle.
Contribute to This Story Below