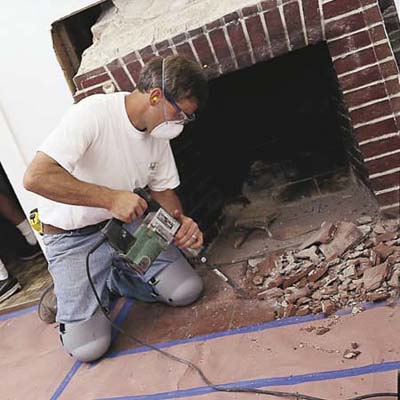 • Tape thin plywood or cardboard to floor around hearth to protect floor from scratches and debris.
• Use demolition hammer with a chisel bit to chip away old hearth and the mortar underneath (as shown). Leave concrete hearth base and firebox floor in tact.
• Brush and vacuum debris and dust from hearth base.
Tip: Wear eye and ear protection and a dist mask when using a demolition hammer.