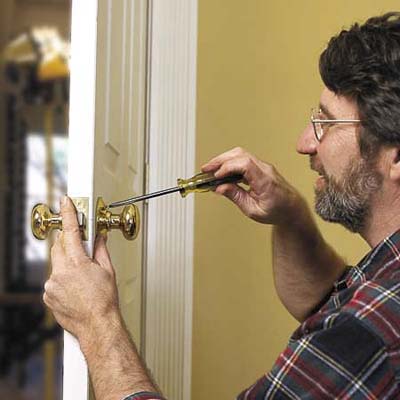 Reinsert the latch assembly and mark the latch plate's screw holes inside the mortise. Remove the assembly.

Drill pilot holes for the plate's two screws with a 3/32-inch bit, then reinsert the assembly and screw it in place.

Slide the outside knob with the spindle through the face bore and latch assembly. Then fit the inside knob over the spindle.

Hand-thread the mounting screws. Tighten them firmly with a screwdriver.