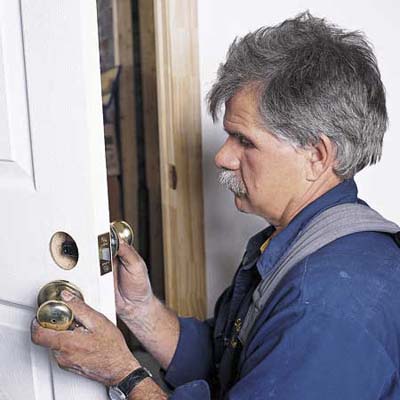 Fasten the strike plate to the mortise in the latch jamb using the screws provided. If the plate is bigger than the mortise, put the plate on the jamb, outline it with a pencil, and chisel to the outline.

Slip the latch bolt into its bore and fasten its plate into the mortise on the door's edge with the screws provided. If the mortise is too tight, adjust its size in the same way as you did the strike plate.

Fit the knobs to both sides of the latch bolt, then insert and tighten the connecting screws that hold the knobs together.

Close the door and listen for the latch sliding into its strike. If the door rattles, bend the prong on the strike plate slightly toward the stop. If the latch doesn't catch, bend the prong away from the stop. Tighten all the screws.