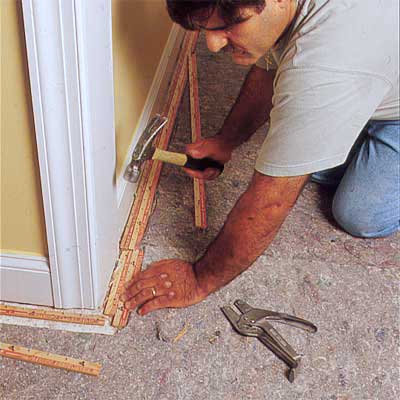 After removing all the furniture and old floor covering from the room, cover the wood subfloor with carpet padding. Tack down the padding with a stapler.
Using a hammer, nail down tack strips around the perimeter of the room. Cut the 1-inch-wide strips to length using a small handsaw or special wood snips. Set the tack strip about
½
inch away from the baseboard to allow space for slipping the carpeting underneath.
One row of tack strip is sufficient to hold down most types of carpeting, but for heavily woven Berbers and woolen carpets, it's best to install two rows of tack strips side by side. This double-strip trick will provide extra "bite" to prevent the carpeting from pulling loose or shifting out of position.