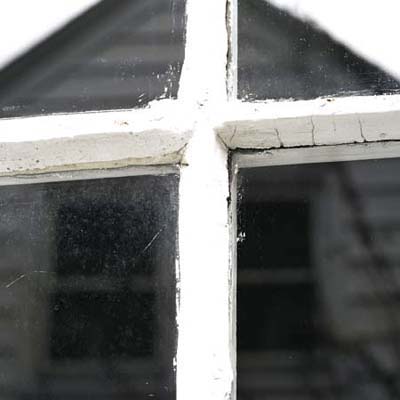 Over time, hard-water runoff from masonry or rain falling through metal window screens leaves stubborn mineral stains on glass that normal washing can't erase. So after a regular cleaning, Weingard wets the glass and gently "supercleans" it either with fine 000 steel wool (if the panes are small) or with the cleansing powders
Zud
or
Barkeeper's Friend
, which contain oxalic acid. (Other brands of powder may scratch the glass or fail to remove stains.) He mixes the powder into a paste on a wet towel, rubs away the stains, then rinses and squeegees the glass twice to remove the residue. Even with that treatment, the staining generally comes back in about six months.
To get rid of stains for good, Weingard recommends the application of
3 Star Barrier Glass Surface Protectant
, a clear polymer coating. "After the stains are gone, you just put the coating on with a strip applicator and squeegee it off," he says. Protection against staining is permanent, as long as the polymer is reapplied after each regular cleaning.