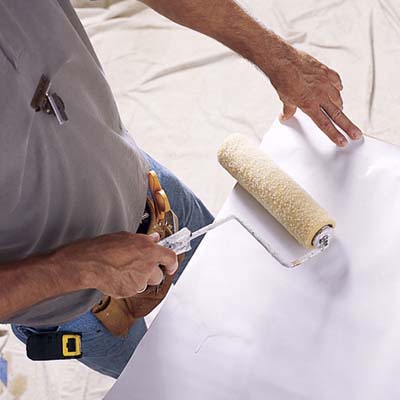 Paint the whole room with a wall primer/sizer.

Unroll the wallpaper. As you do, check for defects and drag the paper against the edge of your worktable to take away the curl.

Cut the paper into sheets 4 inches longer than the height of your walls. Cut in the same place on the repeat so patterns on adjacent sheets will line up.

Lay a cut sheet on the table, face down. Using a paint roller, apply a thin film of clear premixed wallpaper paste on the back of the paper, ABOVE.

Tip: Don't allow paste to get on the table or it will mar the next sheet (wipe it off with a barely damp sponge if it does). Slide the paper all the way to the edge of the table to apply paste to the ends and edges.