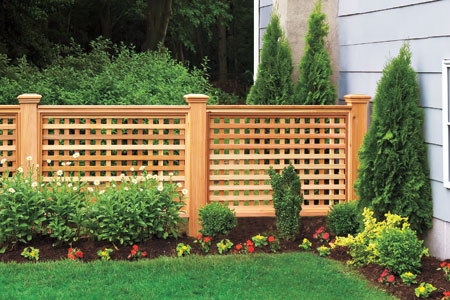 Any old fence will cordon off a space. But a handsome design built from cedar parts also boosts curb appeal, which can't be said of even the finest chain link. And though cedar is pricey, sleeving pressure-treated 4×4 posts in 1× cedar instead of paying for solid 6×6 cedar posts cuts costs. Save even more by reserving clear cedar for prominent areas and using common cedar in places where its imperfections won't show.
"Just be sure to call 811 to have utility lines marked before you dig," says
This Old House
senior technical editor Mark Powers. Read on to see how he put this beauty together.
Download the cut list to build a wood lattice fence.