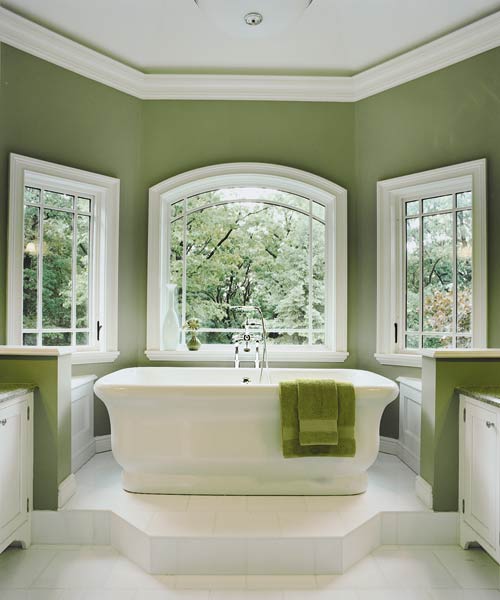 »
After Bumpout: New Scenic Bath
One thing can lead to another when a remodel is under way. The owners of this sunlit master bath in Westchester County, New York, were embarking on some changes to their Shingle-style home when architect Carol Kurth came up with a suggestion: Instead of the simple cosmetic update they'd planned for their leaky, '80s-style bath, why not go a bit further? "When we showed them the opportunities for storage and views that a small addition would open up, they decided to go for it," says Kurth. Her plan hinged on a modest bumpout—about 8 feet deep and 10
½
feet wide—to allow for twin vanities and a vaulted, windowed bay for a freestanding tub, positioned to maximize Hudson River views. The original section now holds a shower, a dressing area with custom cabinets, and a private toilet room.
Shown:
On a platform in the new windowed bay, a
Waterworks
tub soaks up natural light and scenic vistas via
Kolbe
windows.
Contribute to This Story Below