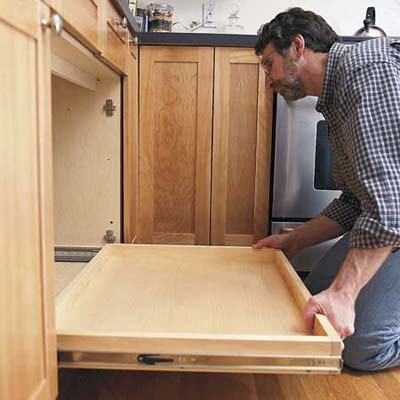 Remove the shims from beneath the cleats and drawer slide, and sweep out the inside of the cabinet.

Push the drawer slides closed.

Next, hold the shelf just outside of the cabinet and level with the drawer slides.

Align the sliding-rail sections on the shelf with the drawer slides inside the cabinet.

Carefully but firmly push the shelf all the way into the cabinet.

Pull the shelf all the way out to be sure that the sliding rails have locked onto the drawer slides. If necessary, remove the shelf and reinstall it.