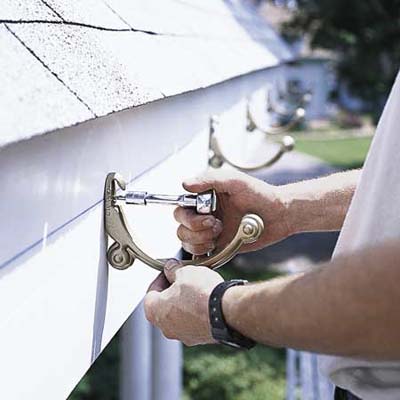 Locate the rafter tails behind the fascia; they're typically spaced 16 inches on center (look for telltale nail heads).
Make a mark at the chalk line on every other rafter tail.
Bore a
⅛
-inch-diameter pilot hole through the fascia and into the rafter tail at each mark.
Fasten fascia brackets with
¼
-inch stainless steel lag screws long enough to penetrate rafters 2 inches (as shown).
Tip:
Rub soap on the lag screws so they'll be easier to drive through fascia and into rafter tails.