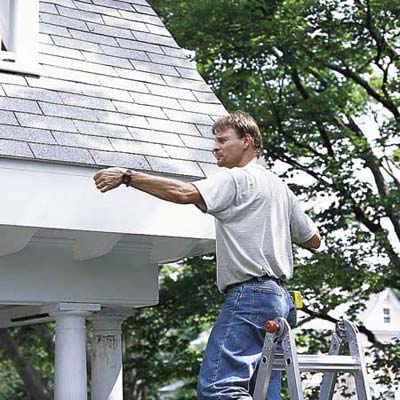 Mark the highest point of the gutter run on the fascia 1
¼
inches below the metal drip-edge flashing (on the extra-wide fascia shown here, the gutter is lower down).
At the other end of the fascia (or at the downspout location if there's one in the middle of the run), mark the low end of the gutter run, keeping in mind that the slope should be approximately
½
inch for every 10 feet of run.
Snap a chalk line between the two points (as shown).
Tip:
Check the fascia for rot — and make repairs if necessary — before installing the gutters.