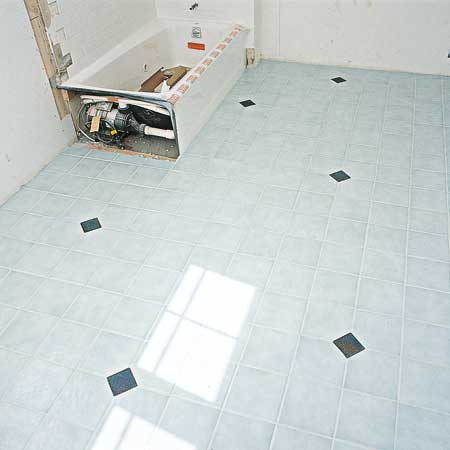 Allow the grout to set up for 20 or 30 minutes. It should be firm to the touch before you begin washing the tile's surface. Wipe away grout haze with a damp, well-squeezed sponge rinsed often in a bucket of clean water.

Again, wait for grout to haze over, then wipe with clean sponge. Repeat until the tile is clean.

TIP: Don't be too aggressive when wiping up grout haze, or you could pull grout out of the joints.