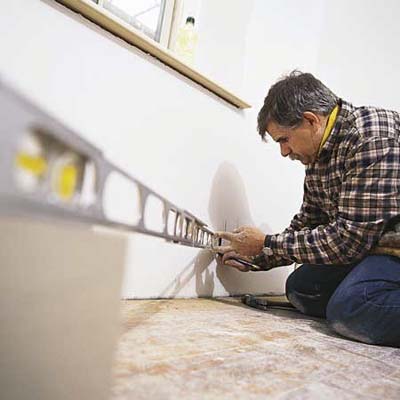 Set a 4-foot level on the floor next to the wall to see if the floor is level. If not, move the level across the floor to find its lowest point. At that point, tack a scrap piece of baseboard to the wall with a nail.

Using the top of this baseboard piece as a benchmark, make horizontal marks every few feet at the same level on the walls around the room. Snap a chalk line between the marks around the perimeter of the room to show where the top edge of all the baseboards should land when they're installed.

Starting at an inside corner, hold the first board against the wall, level it, then tack it in place with a nail or two.

Set your compass points to span the vertical distance between the chalk line and either of the board's top corners.