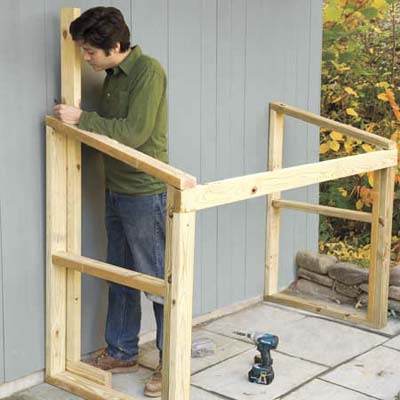 To follow the pitch of the roof, the back crosspiece sits slightly tilted inside the side frames.
To create the angled supports for it to sit on, place a scrap 2x4 on edge on the ground and stand a 2x4 on top of it, then mark the angle of the roof support onto the upright board. The scrap 2x4 represents the space taken up by the back crosspiece. Cut the 2x4 at this angle at the mark. Make a second support for the other side.
Secure the supports, flush with the base, inside the side frames using 2
½
-inch deck screws.
Cut two 15-inch pieces of 2x4 and screw them to the bottom of the angled supports, flush with the base.