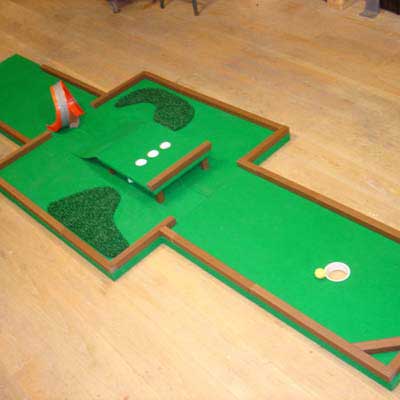 Using a drill/driver fitted with a 2
¾
-inch hole saw, cut a row of three holes in the center of a 12-inch square of MDF. Flip the MDF over, and glue 3
¼
-inch composite legs at each corner, creating a platform.
Build the ramp by taping a flexible plastic sign to the edge of the platform. Wrap the top of the platform and the ramp in green felt, and cut out the three holes.
Insert the elbow fittings into the bottom of the platform, twisting them in different directions. Add a bumper of composite baluster to the top of the platform.
Now you're ready for some mini-golf. Grab your putter and hit the links!