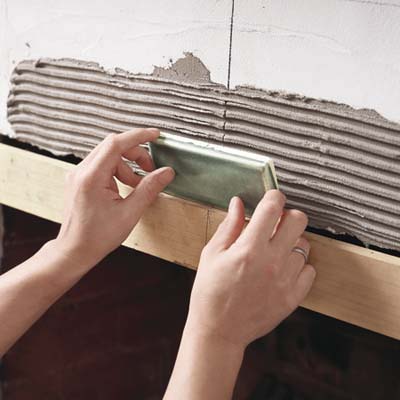 Mix up a new batch of thinset and additive. Using the flat edge of the trowel, apply a horizontal band of thinset across the center-line above the support ledge. Score the thinset by combing the notched edge of the trowel through it at an angle.

Position the first tile at the centerline, with its bottom edge resting on the support ledge. Tip it into place and wiggle it to set it fully.

Continue placing tiles on either side of the center, alternating left and right. Periodically check the tiles for level and plumb and to be sure all their faces are flush with one another; to keep them even, adjust the spacing between them when necessary.