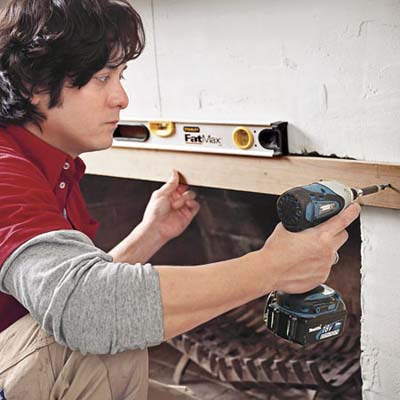 Mark the center of the top of the firebox opening. Using a level, draw a plumb line at the mark that extends from the firebox to the top of the surround. Use this centerline as a starting point to ensure a balanced design.

Cut a 1x3 to fit the width of the surround. Position the 1x3 just below the top edge of the firebox opening and check it for level. If the ledge and the top of the firebox are not even when the ledge is level, position the wood slightly below the opening on one side, rather than let it ride up on the other side. This will ensure that all of the surround will be covered when you install the tiles.

Using a drill/driver and 2-inch masonry screws, secure the wood at each end to the surround.